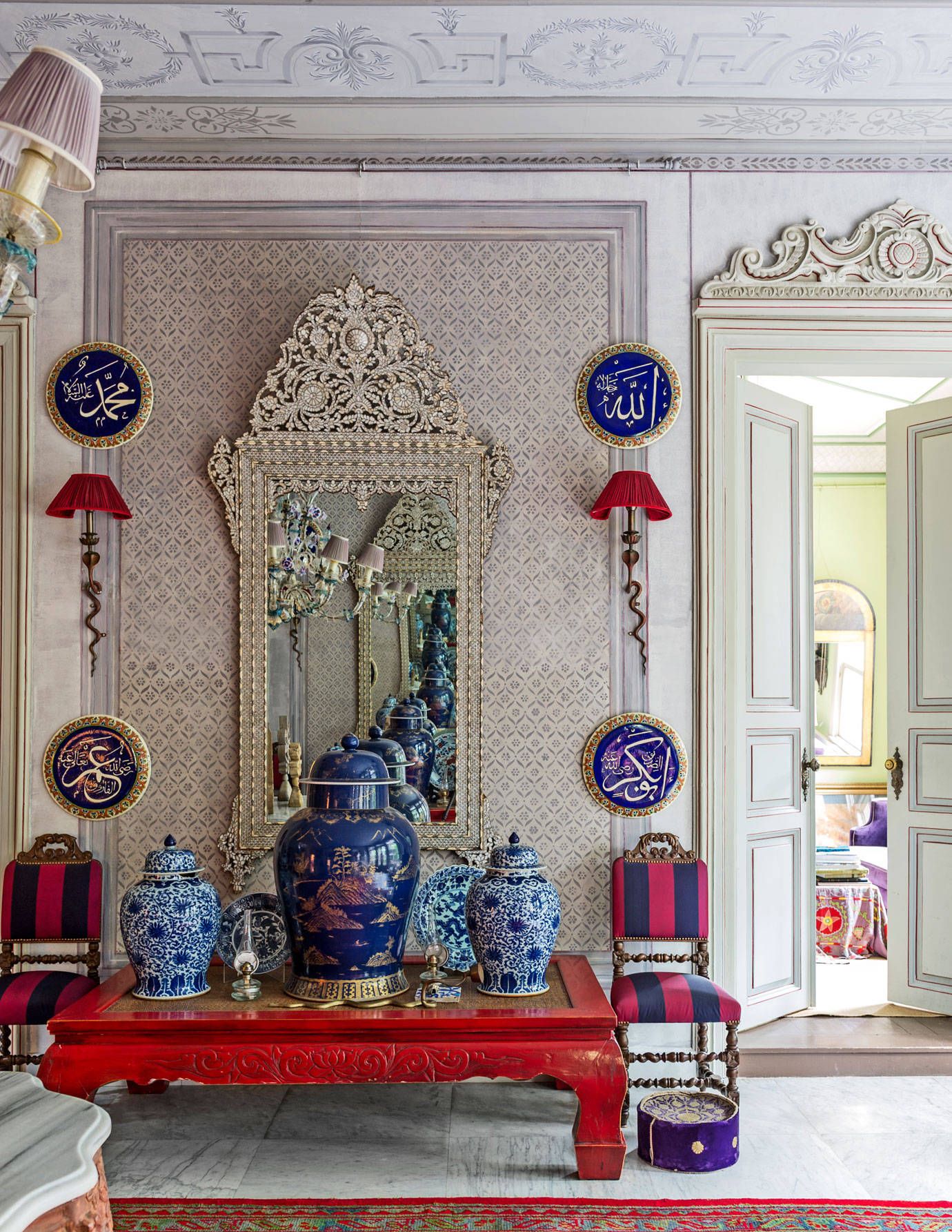 So here's the story. My hubby's company has an annual meeting in a remote location every year. Some years the destination is a little less exotic and exciting and others it is just too much to pass up. This year is one of those. The meeting is held in Malta (where I am writing these lines now, my feet up on the banister of my room, looking at the roaring and agitated Mediterranean), but to get there from our hometown of Montréal, we had to connect either through London or Istanbul. We chose Istanbul.
On my bucket list for as long as I can ever remember even having a bucket list, Istanbul has always fascinated me. The gateway to the orient, bordering on the Marmara sea, sitting on 2 continents (Europe & Asia), and cut into 3 triangles by the majesties Bosphorus, the city of Istanbul has probably made more ink spill than most other cities in the world. And it is no surprise! I mean come on, this is Constantinople!
But like all great and old cities, Istanbul has evolved, morphed and transformed with the times, embracing (a little too much to my own taste) the trends of the occident. So, walking the streets of this sumptuous city I could not help but wonder as to what lay behind the closed doors. In my mind's eye, home were filled with Oushak carpets and inlaid trays to serve the traditional Turkish tea, Ottoman antiques and art, and Byzantine tiles and religious symbols. So, is there any of that more traditional Istanbul left? The answer is a resonant yes and this Istanbul home is proof of that.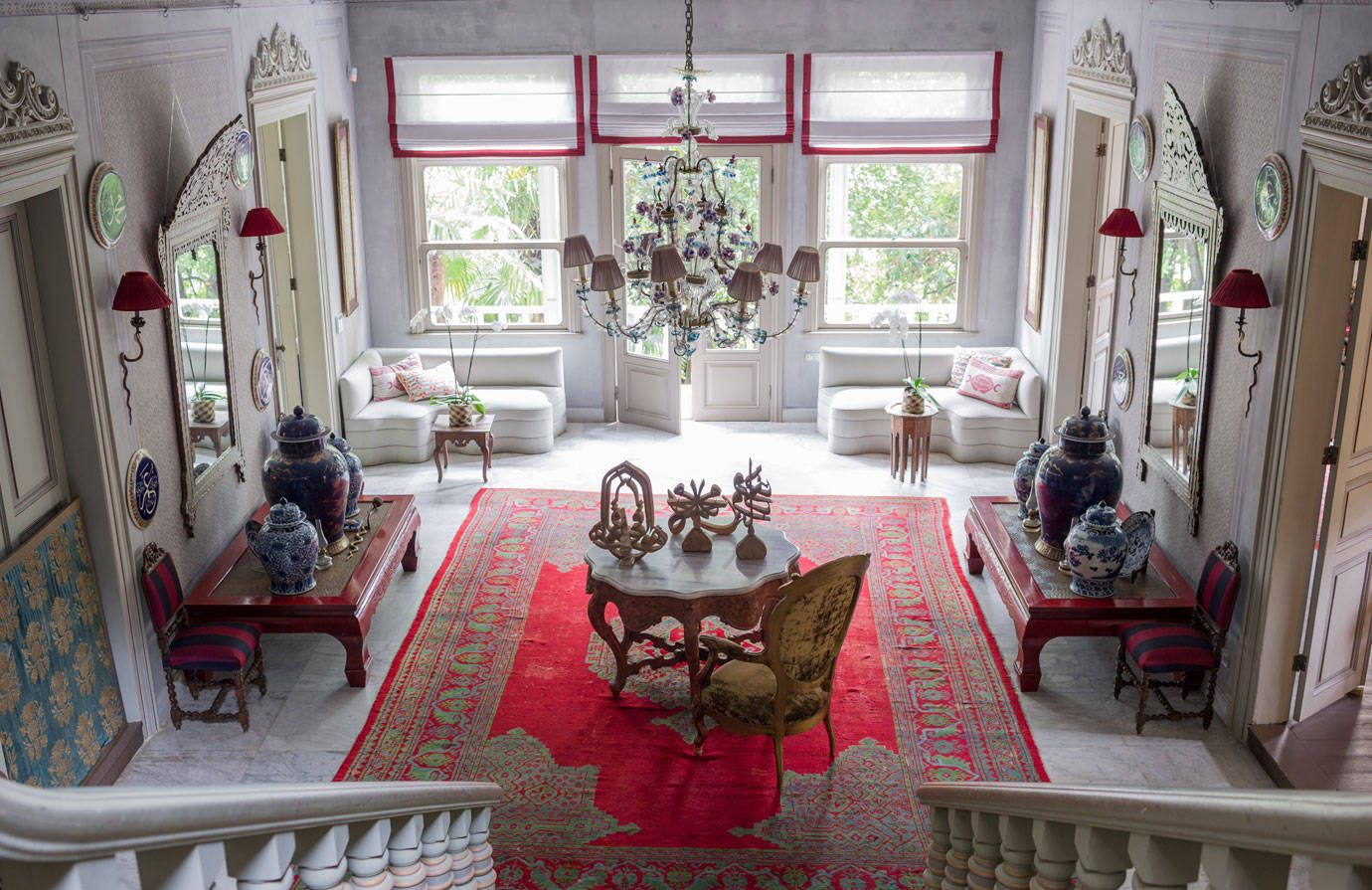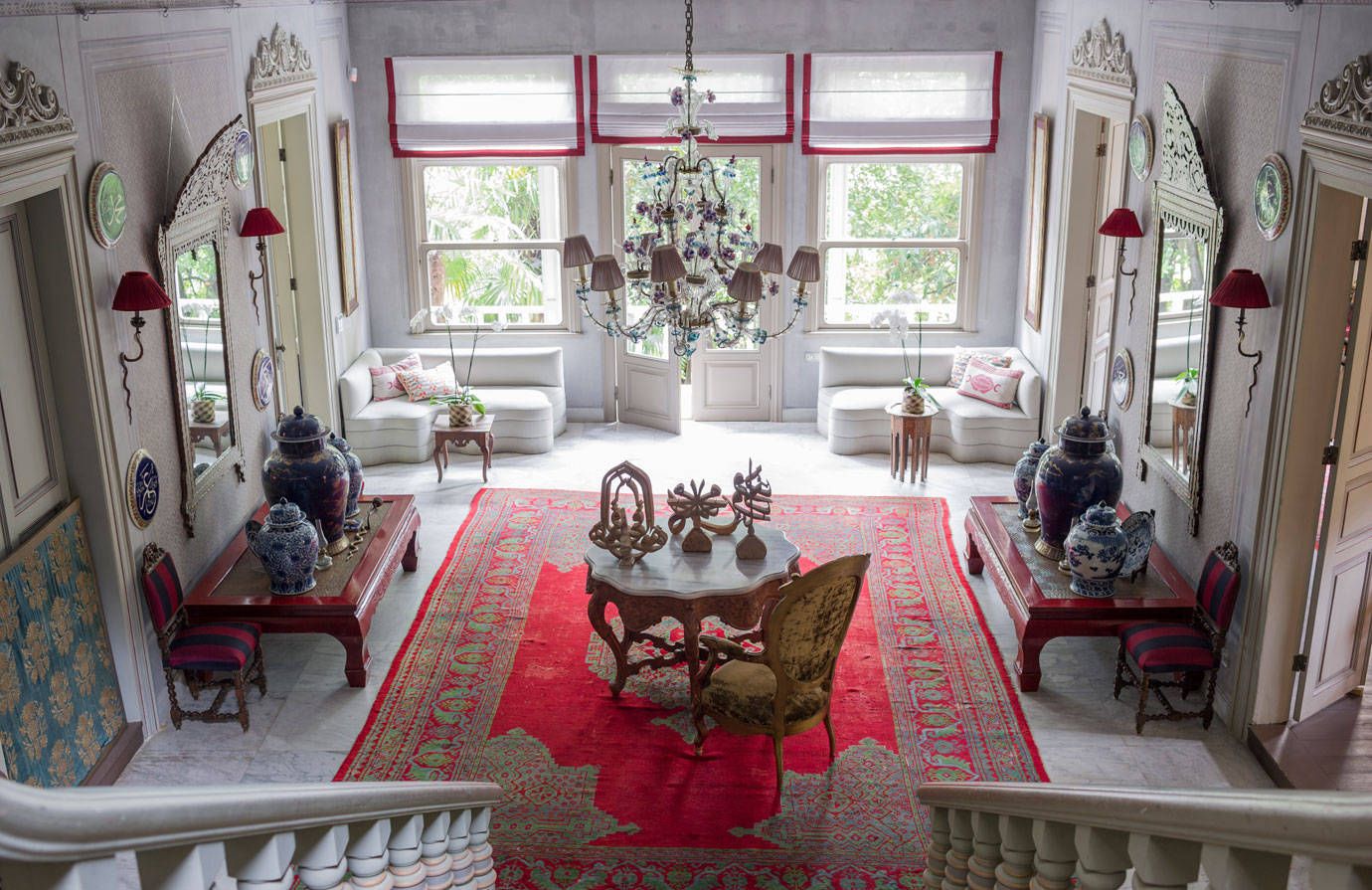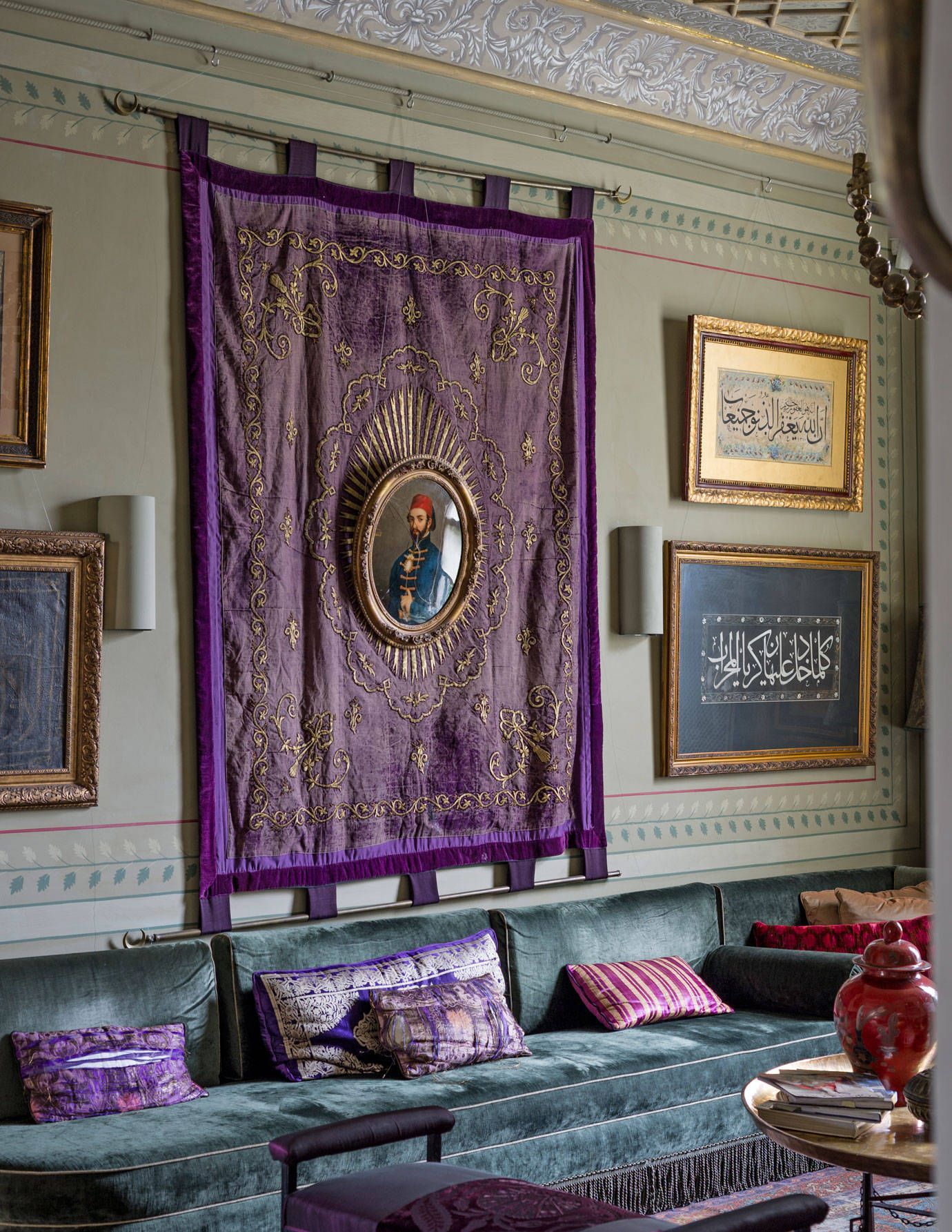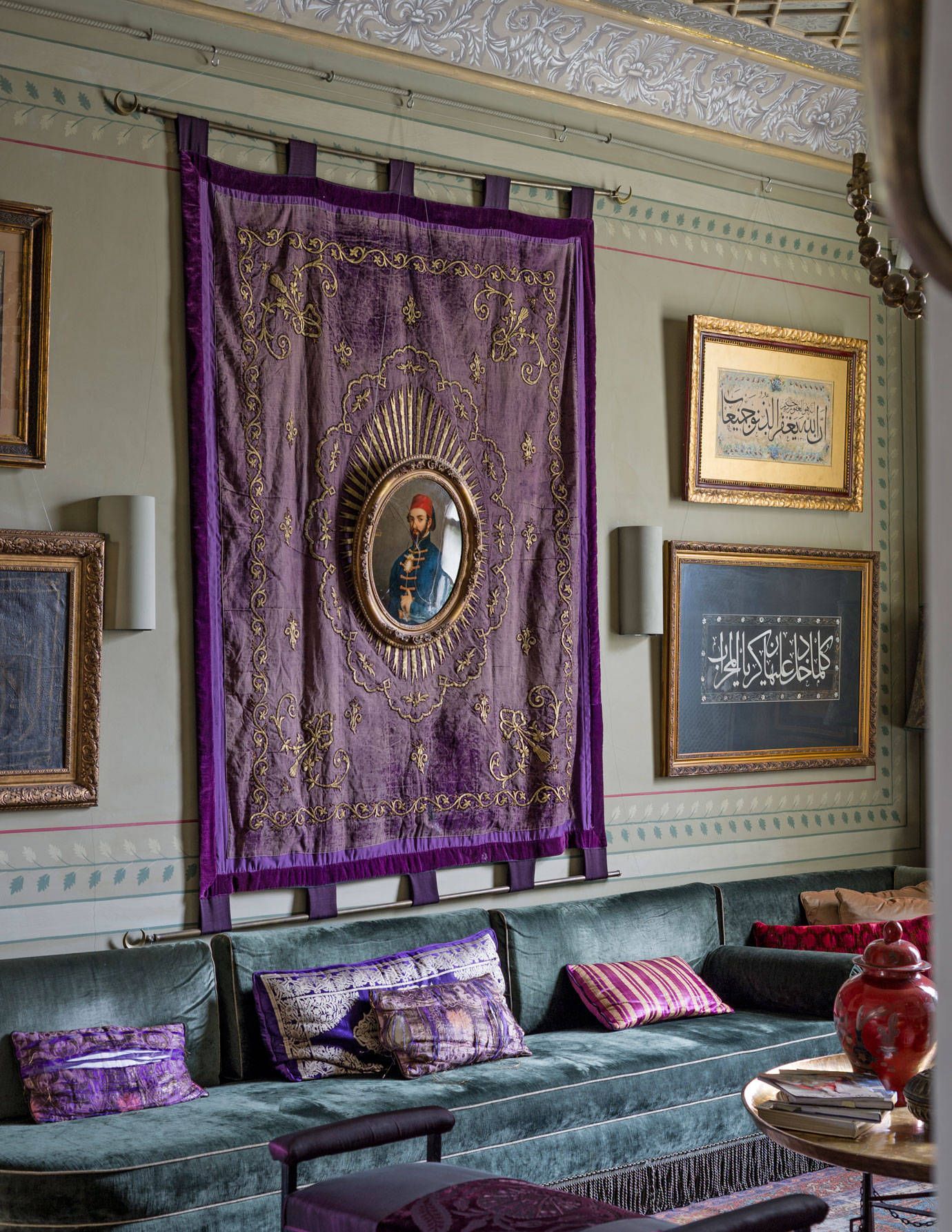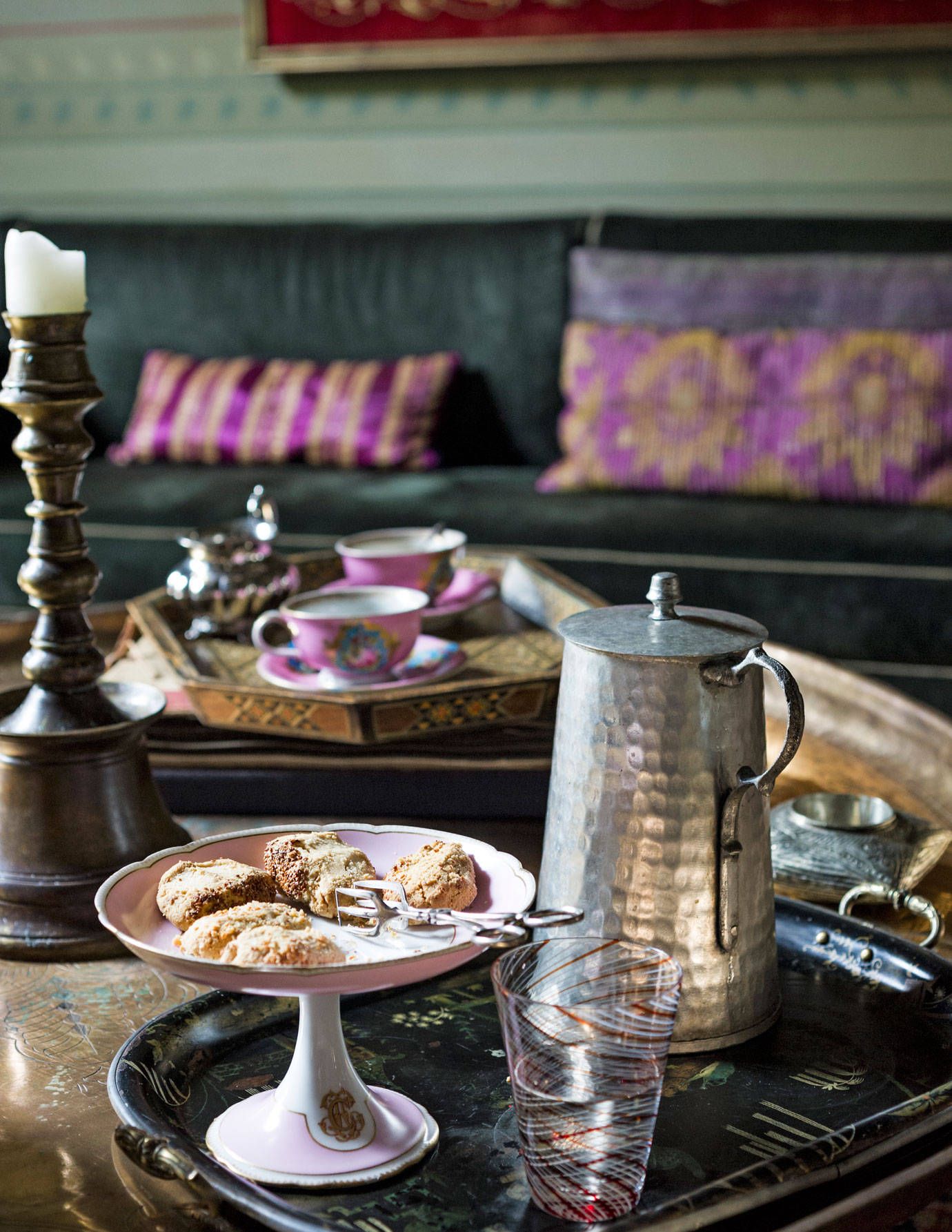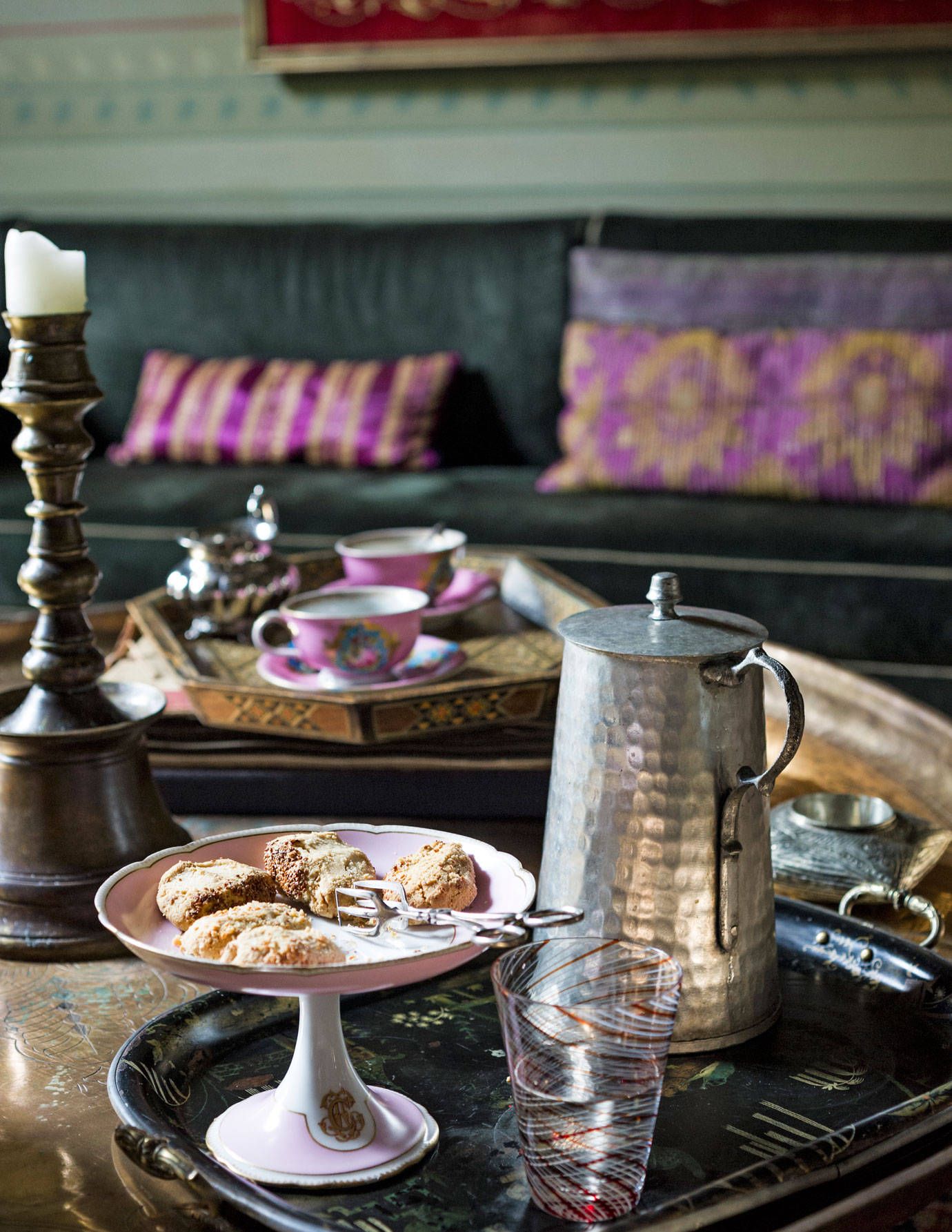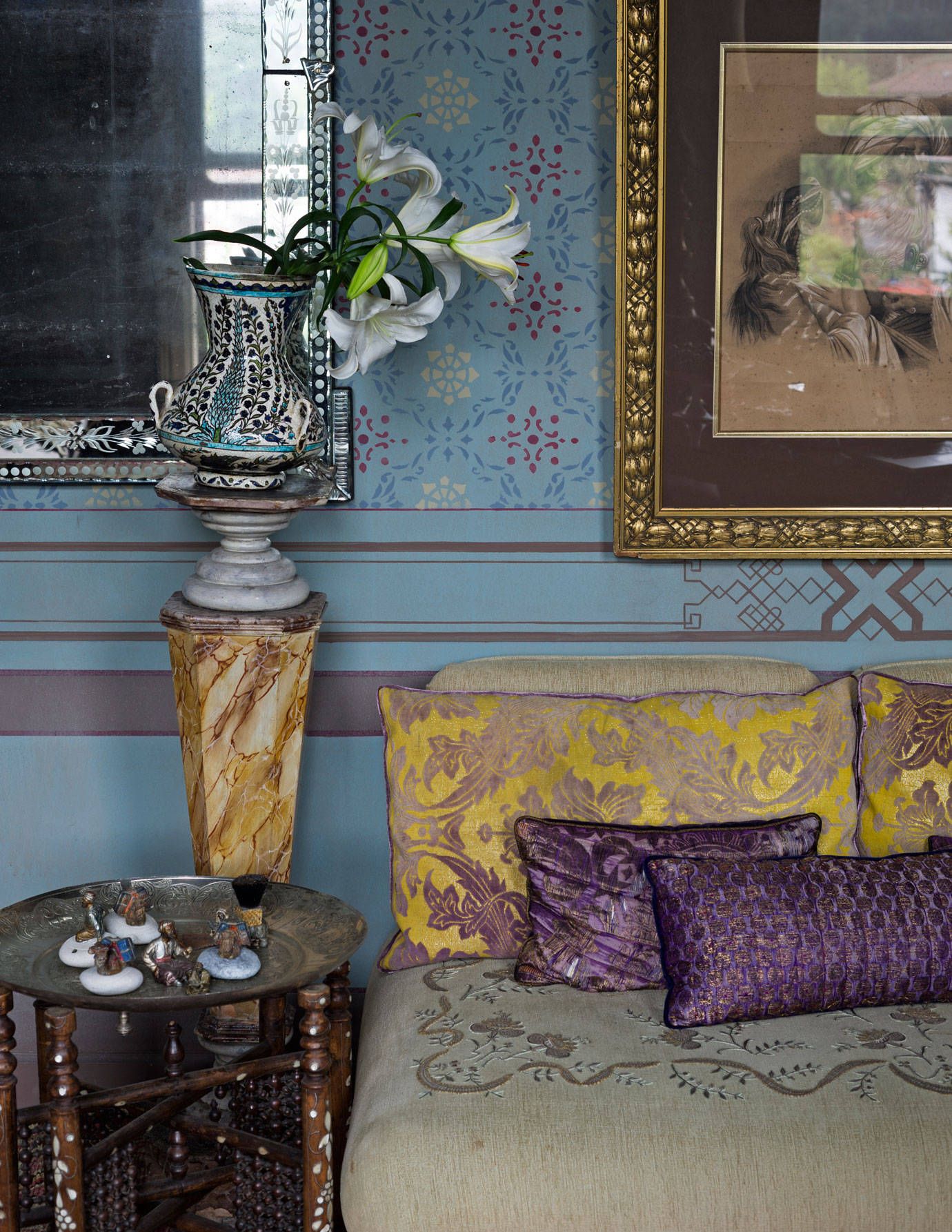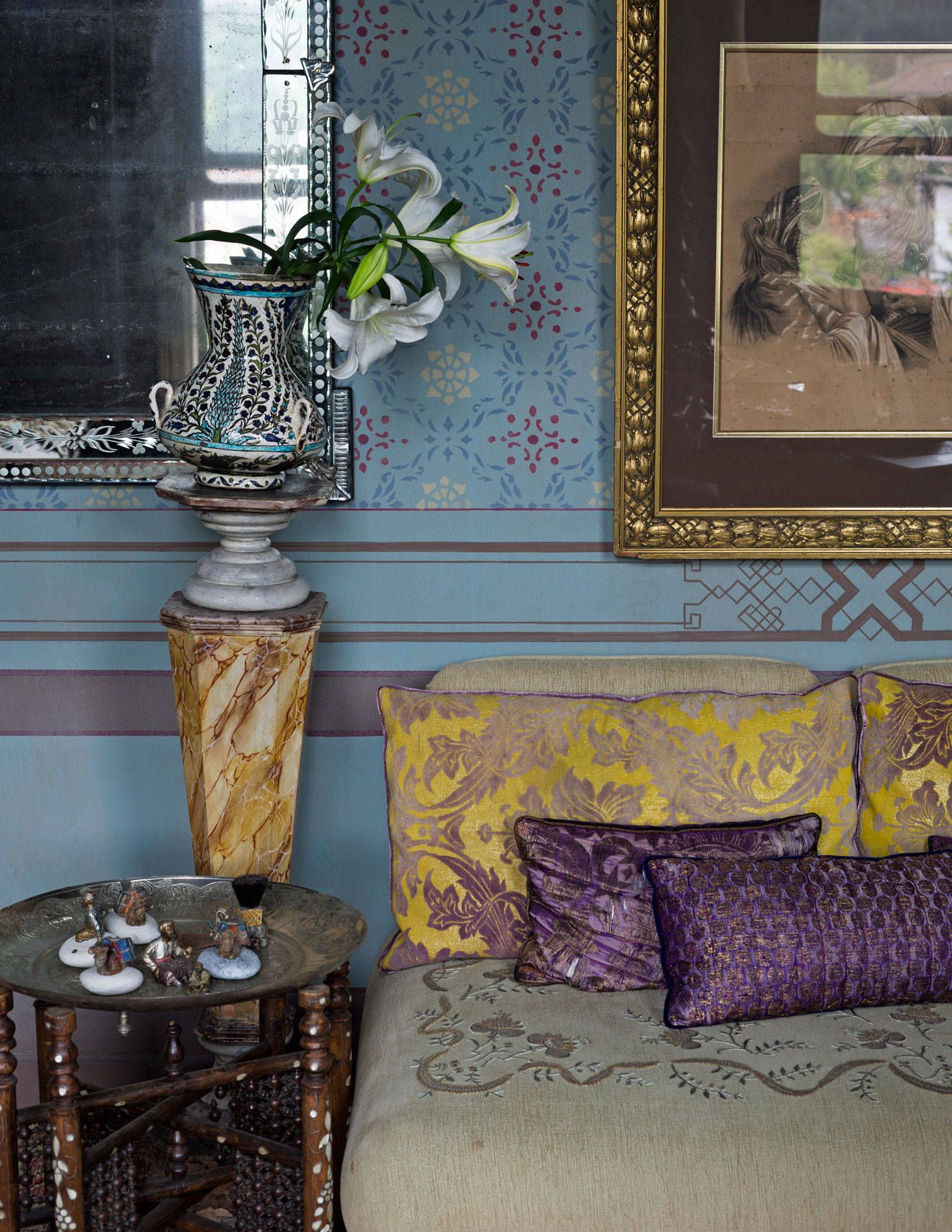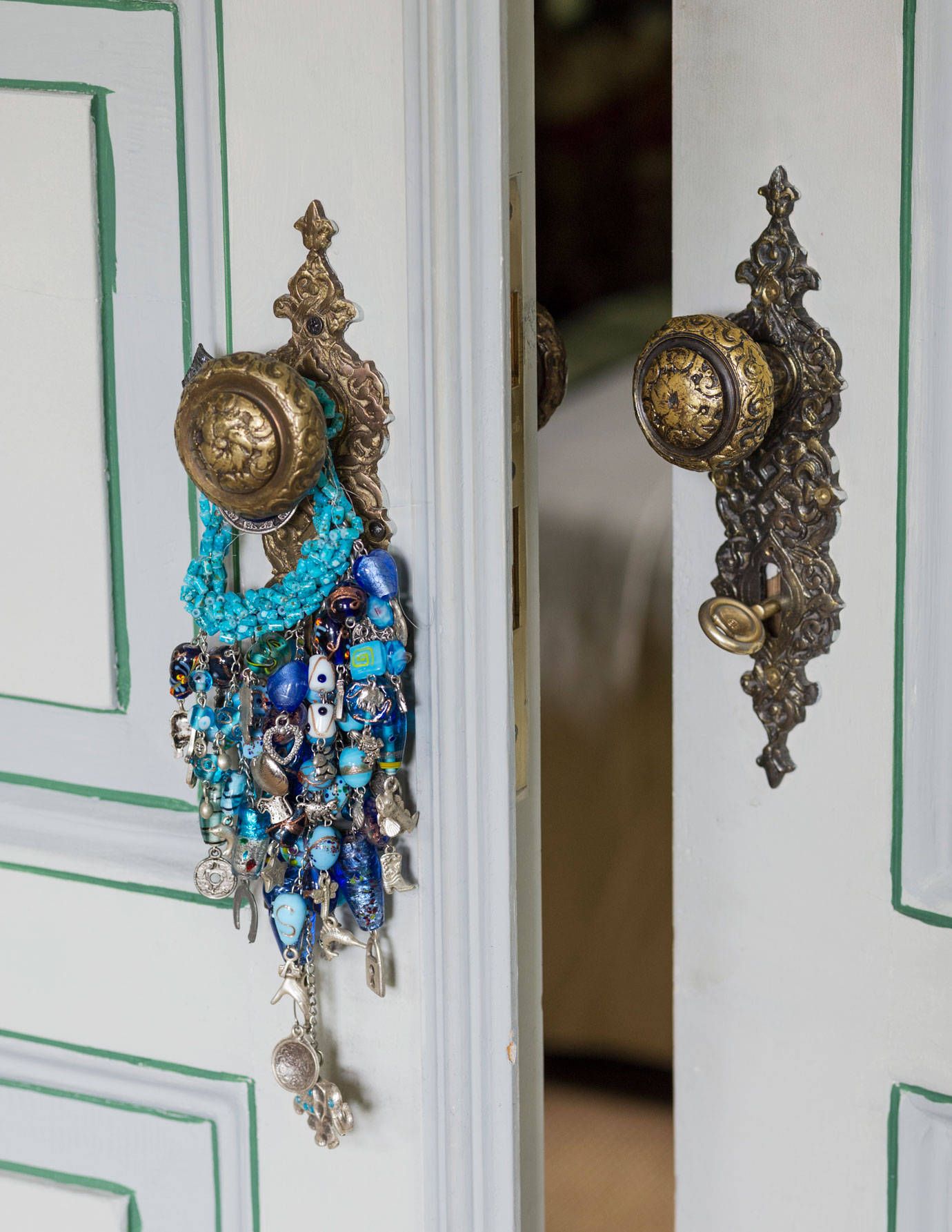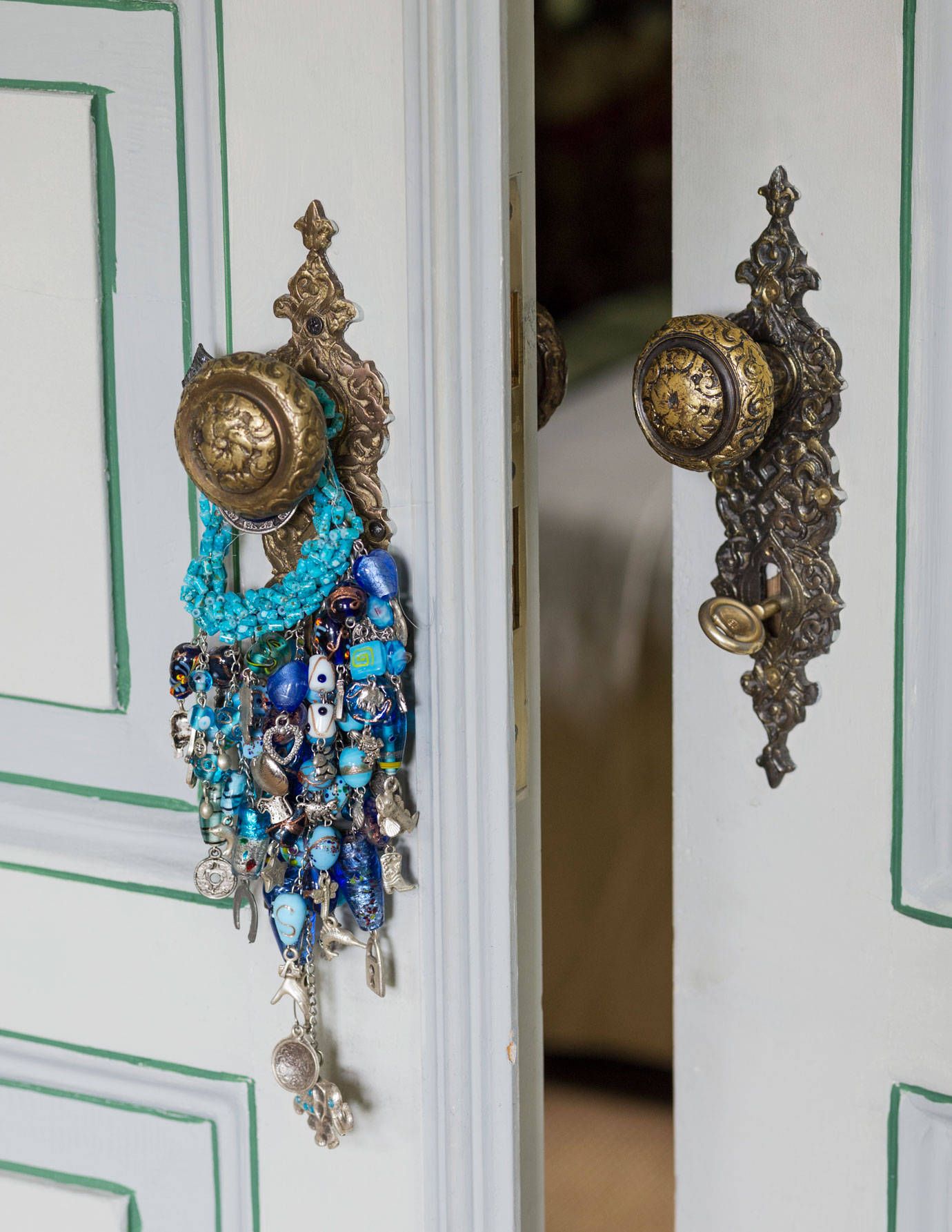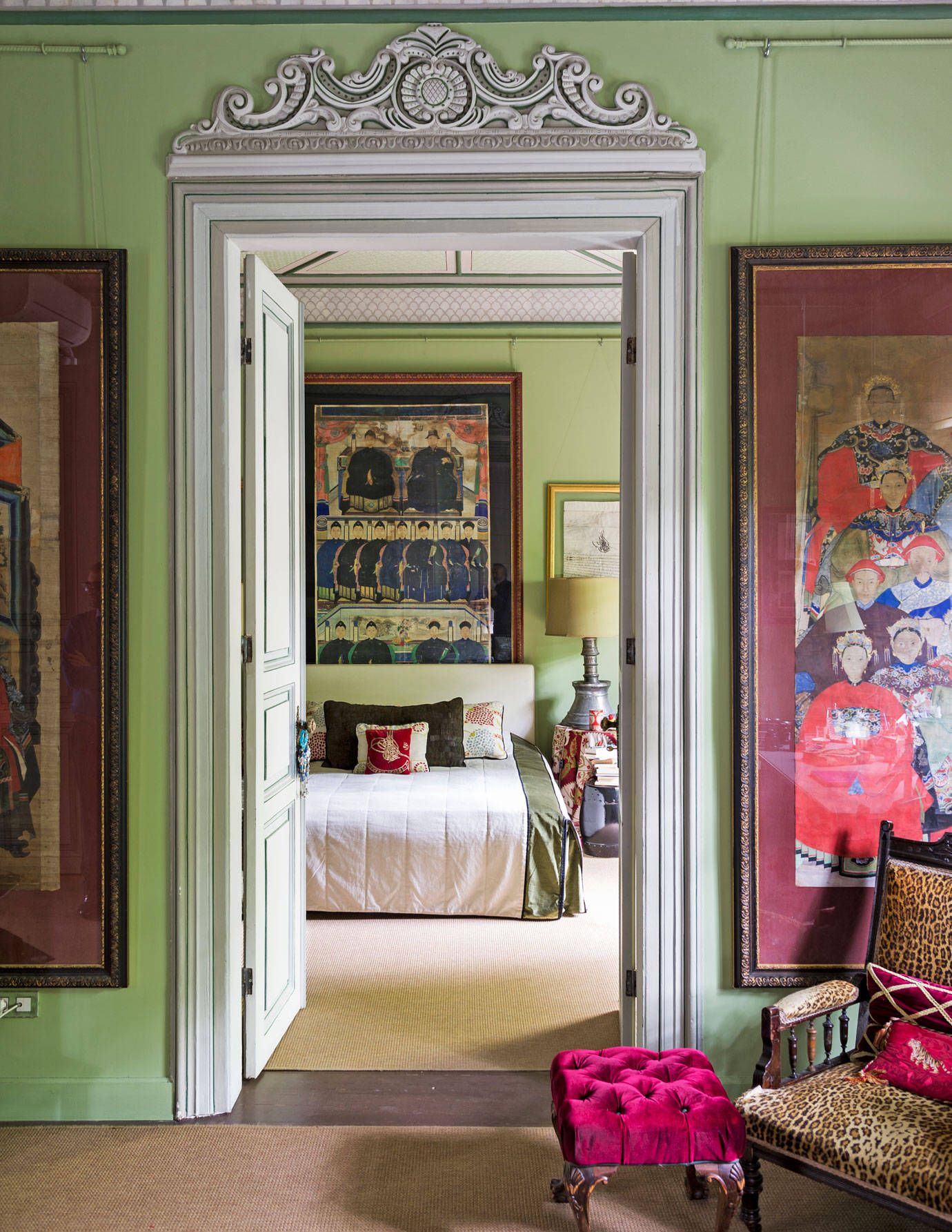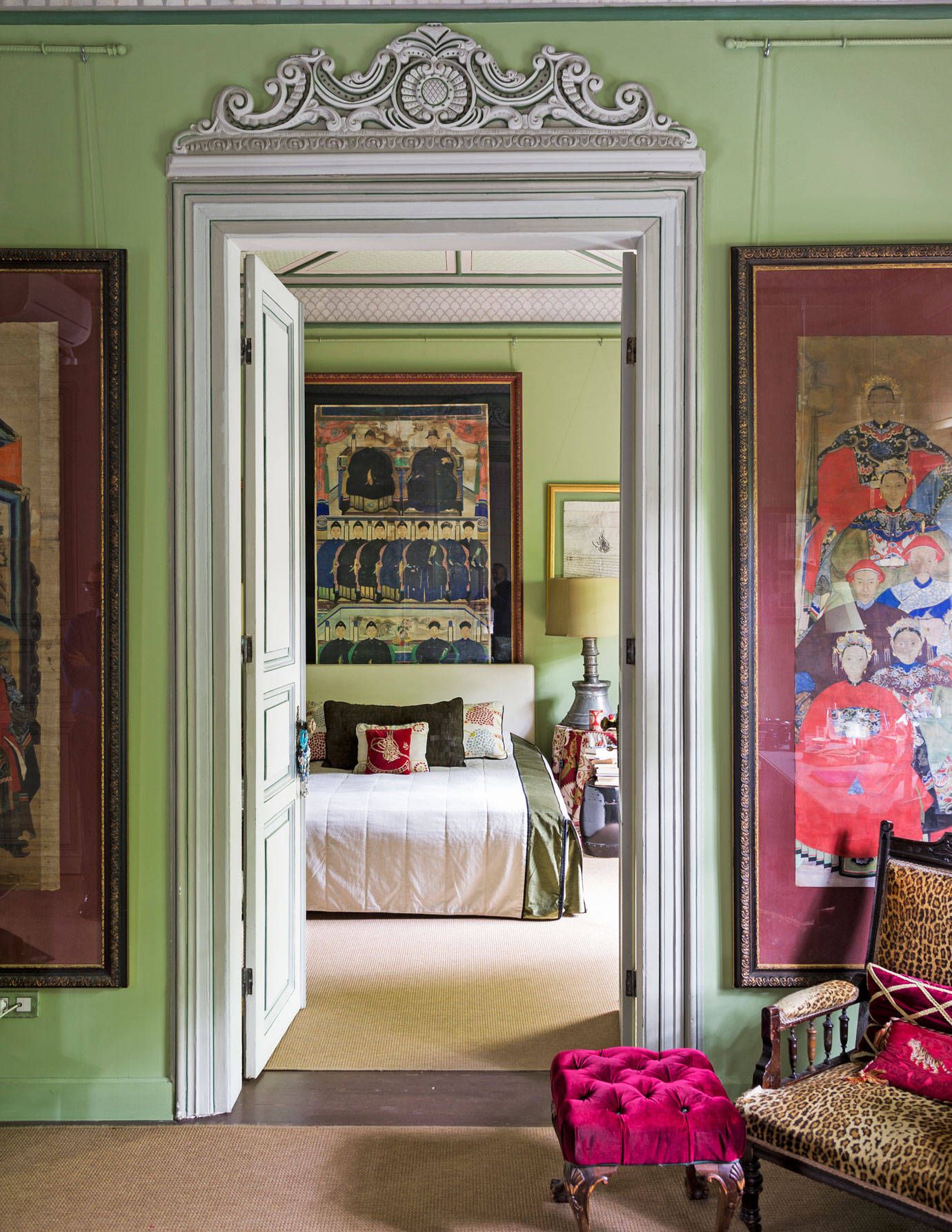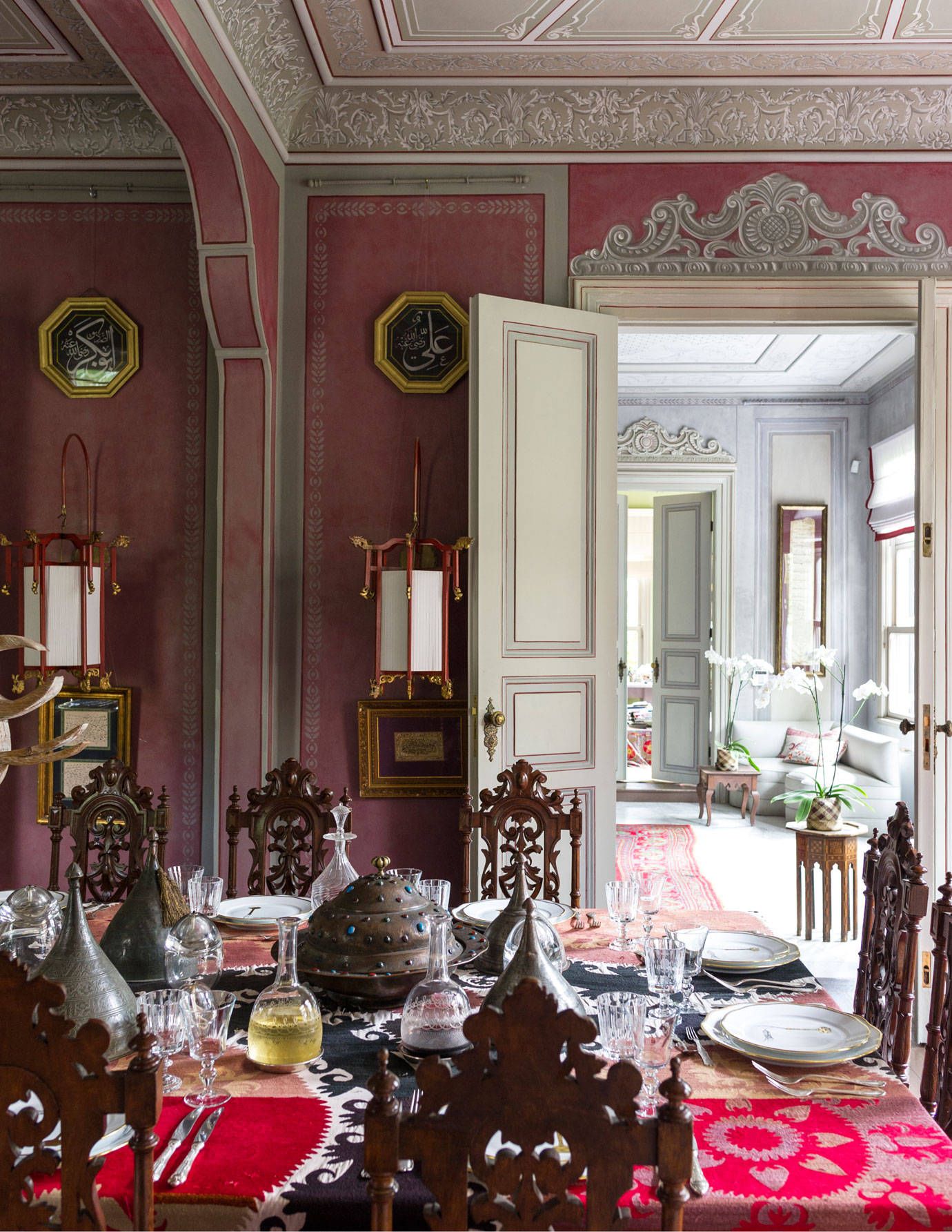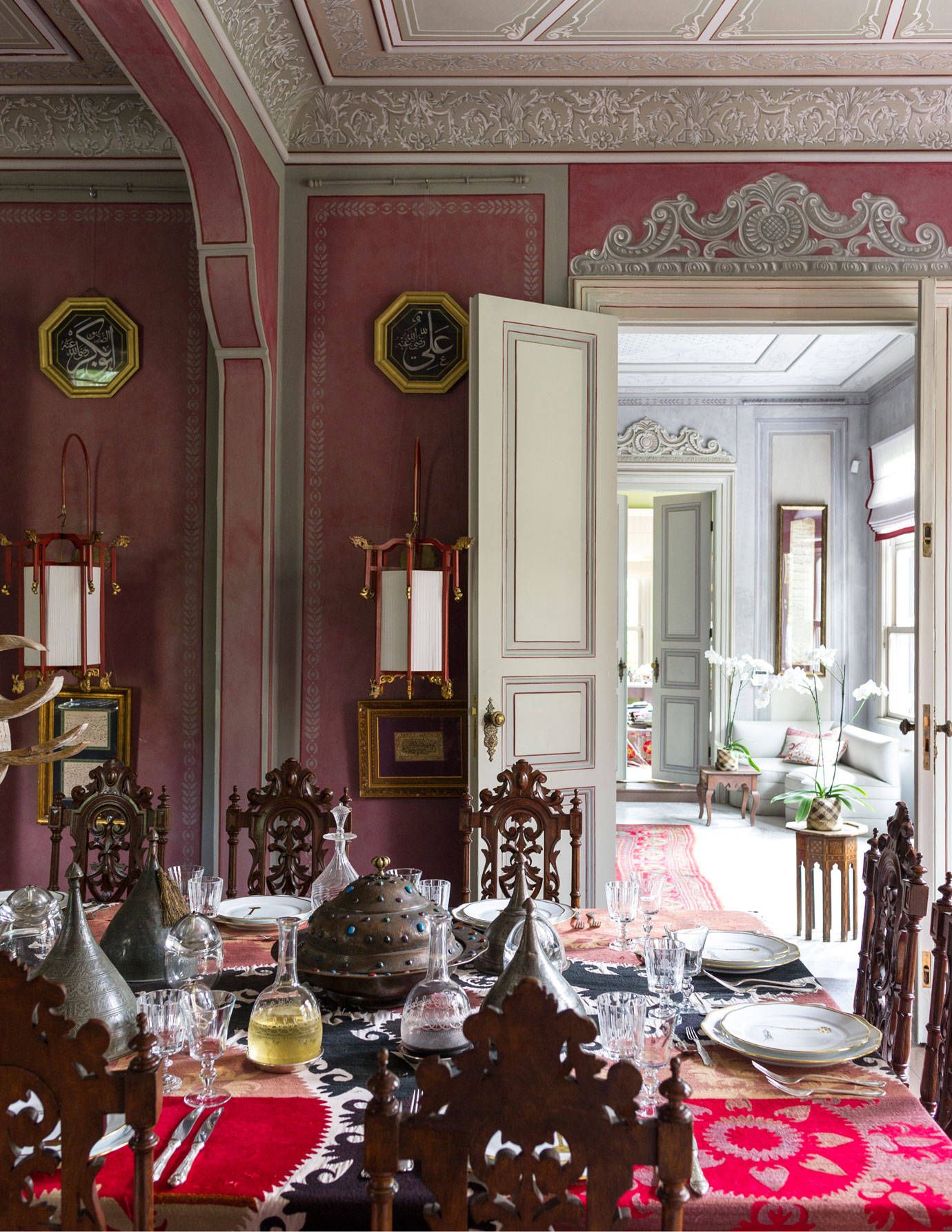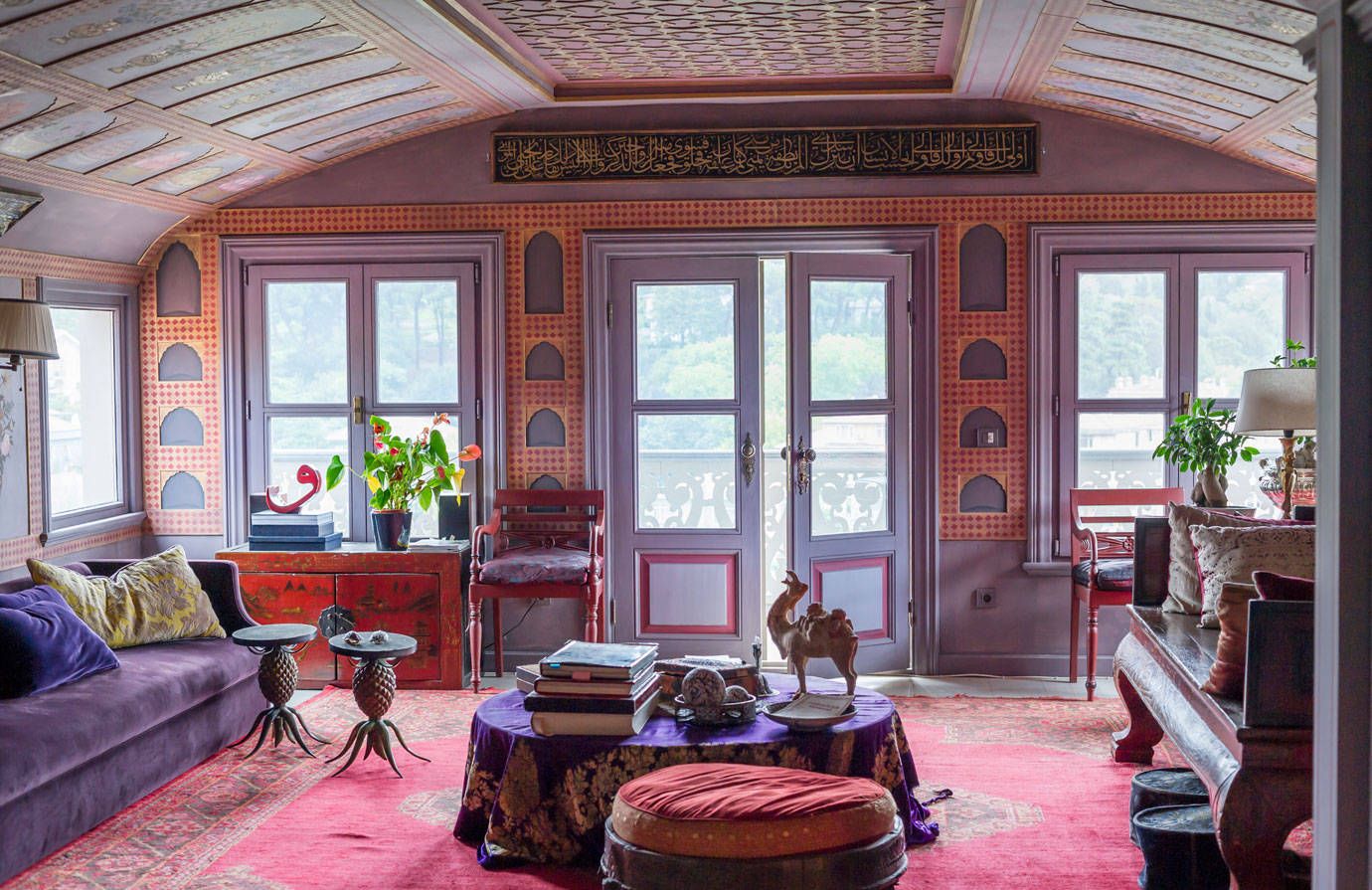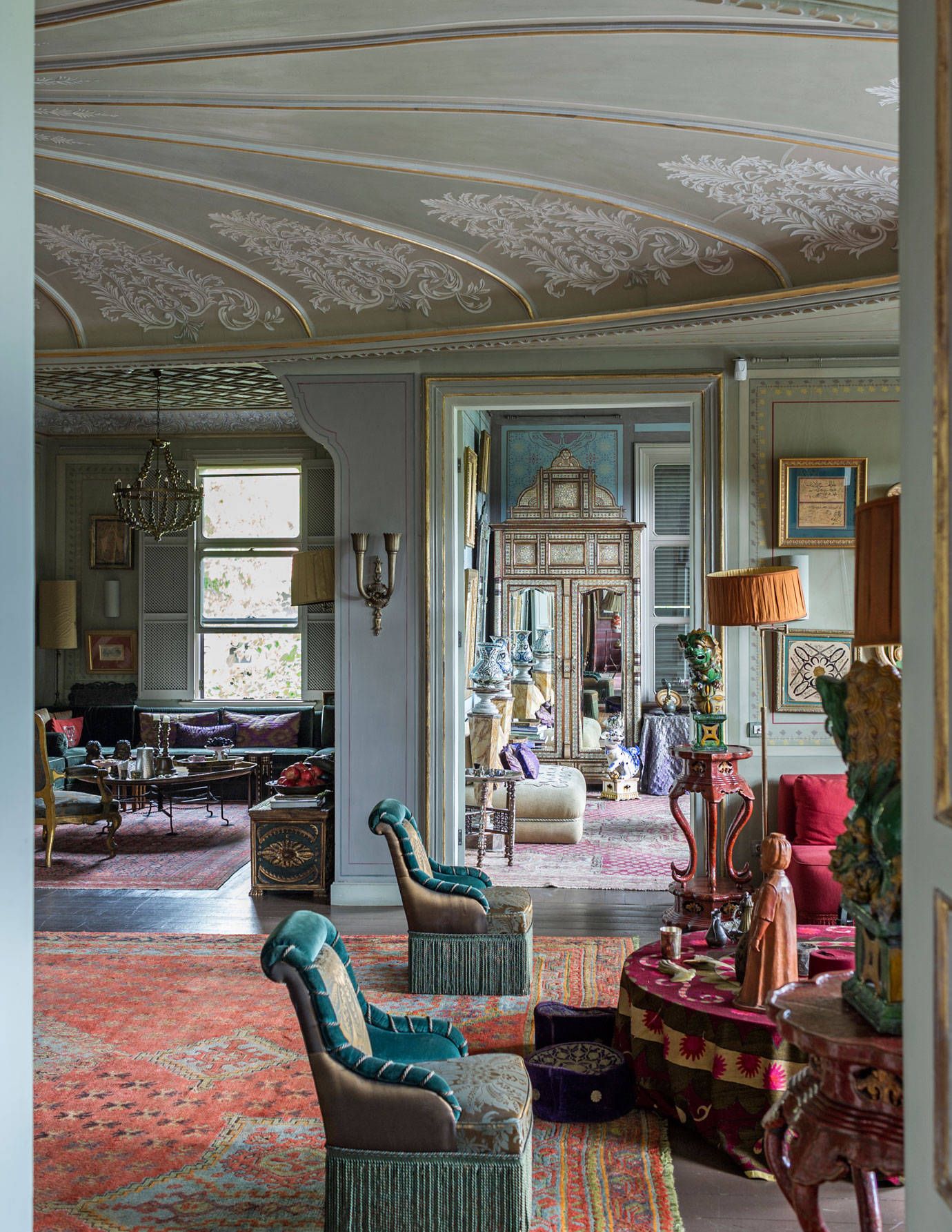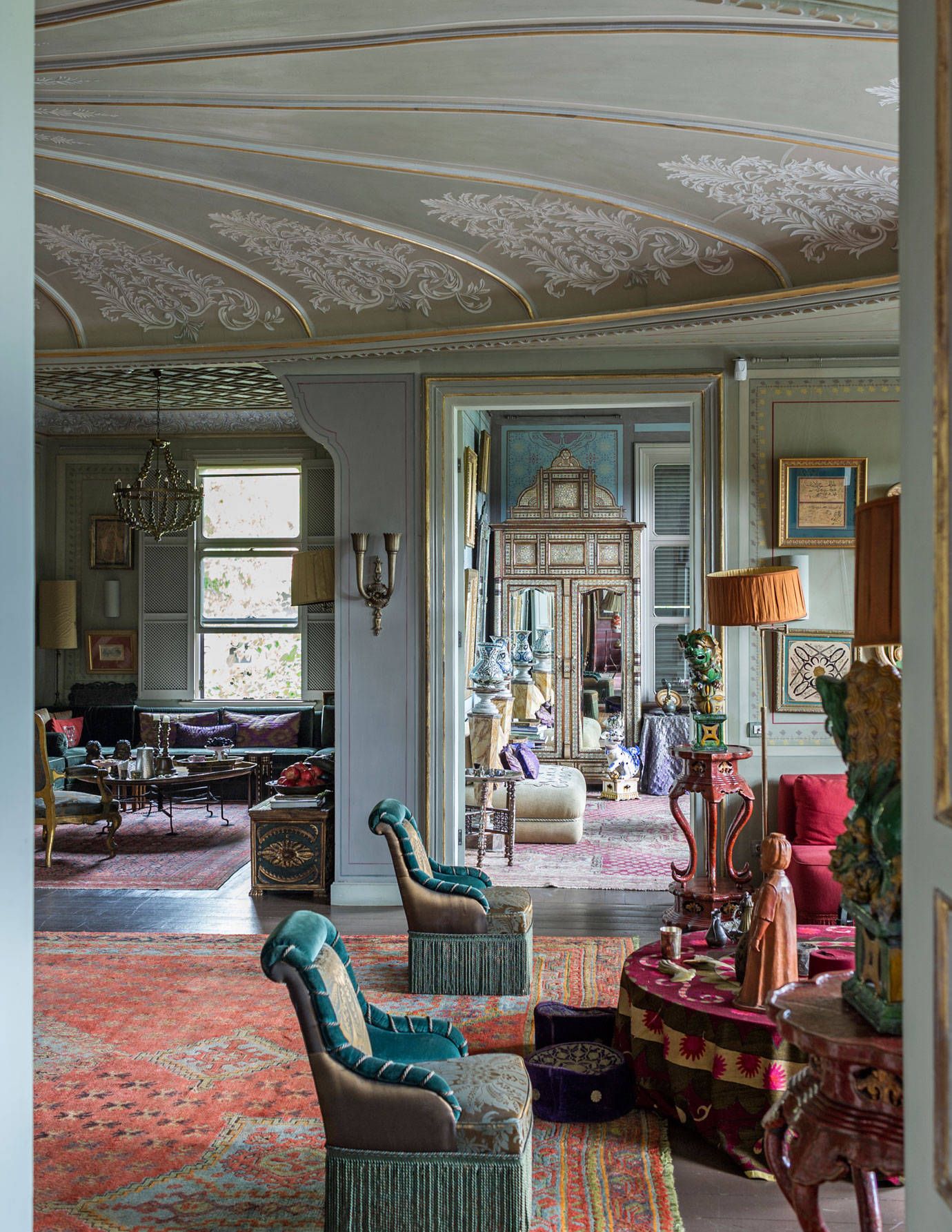 source: Town & Country Magazine 
4