The pedigree of this house is longer than most people's resumé. And yet, despite the grandeur of the manor or its attendant yard (23 acres of it that is), this mansion is welcoming and has a great sense of humour!
I have written before about my unconditional love for herringbone floors.Everything about them says sophistication and old world flair. But pair them with contemporary furniture and light filled windows and they become an anchor, a grounding source, to the decor otherwise very mid century modern and eclectic.
I could not help but notice how bare the master bedroom really is in terms of furniture, without even night stands, and yet how grand it feels. The nature inspired wallpaper, chair rail details on the walls and the majestic bed are the "pièce de résistance" and make the whole room come together in a peaceful and vibrant oasis.
This post is to me pure eye candy! I do not get tire of looking at the images again and again, and noticing each time a small detail that slipped my attention the other 10 times around. What emotions or reaction does these images spark spark for you?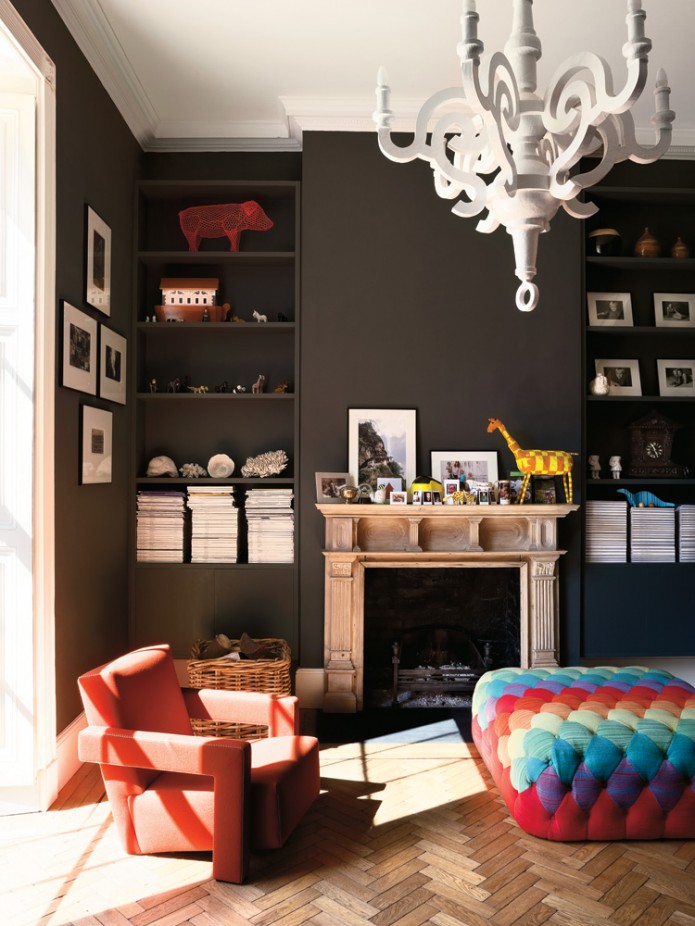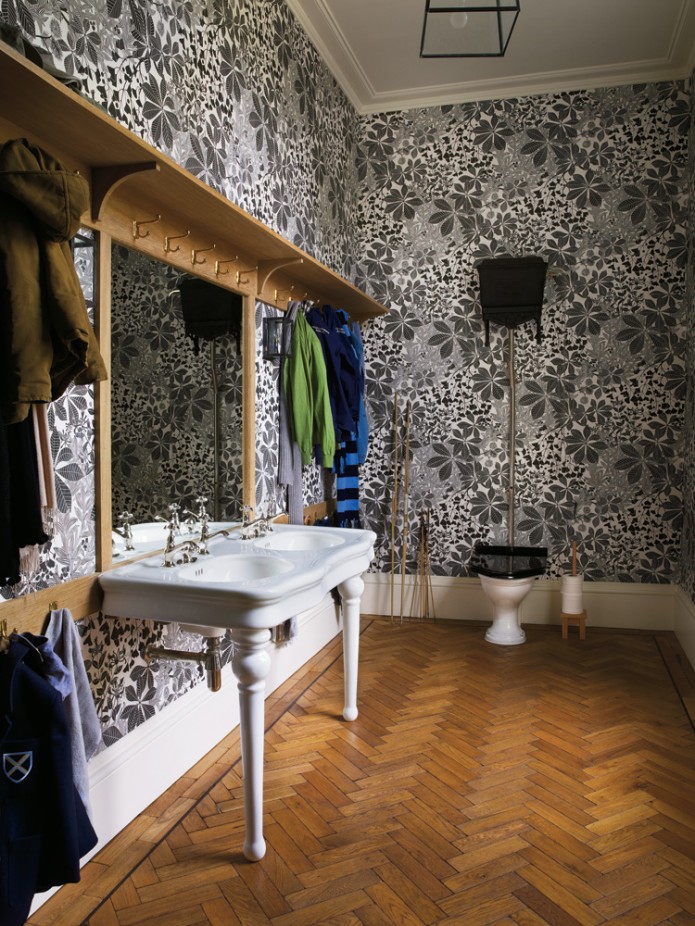 source: New York Times T-Mag
0