"Mitch Alfus is an avid collector of perfectly worn hides, from baseballs to western saddles and everything in between. If he can't find one, he'll make it himself. In fact, Mitch's career is dedicated to making leather "look like it has been out in the fields… very natural looking and honest to the skin." He is the founder of Libra Leather, a company that was highly influential in the popularization of distressed leather mania and is a supplier to some of the world's most influential fashion designers, including Chrome Hearts, Rick Owens and Henry Lehr, among others." Style Like U
Mitch Alfus' loft is an exercise in what 2012 will show as its most coveted trends, and in my humble opinion is nothing short of stunning. So what are some of these trends you might ask? Here are six. (More will follow in upcoming blogposts… you'll just have to be patient!)
1) "New Bohemian" inspired design is still a very strong trend. Today's new Bohemians know how to create style on a shoestring, improvise furnishings from cast-offs and conjure magic from the mundane.  Bohemian style means going your own way.  Key elements are colour, textiles, beads, and collections from around the world, to name only a few. Walls are dense with art, mirrors and colour.  Furnishings drip with strong graphics as well as soft layers.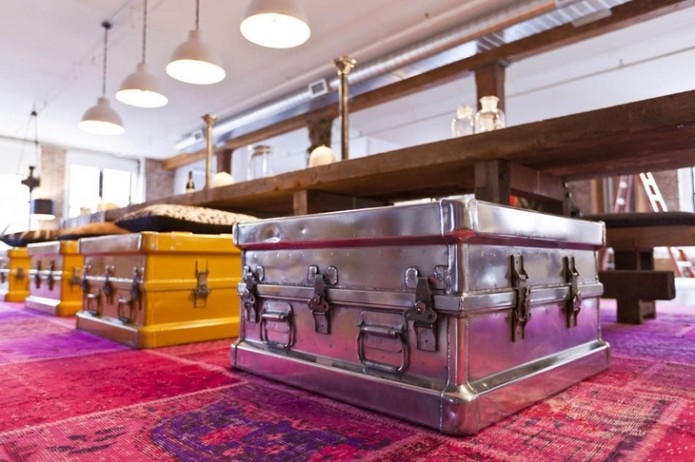 2) A true staple of the New Bohemian style, animal prints are also here to stay. Whether found real and vintage, or imprinted in rainbow hues on rugs, throws, and throw cushions, get in touch with your wild side for a roaring effect.
3) Colour is back with a vengeance! After a few years of all shades of grey and beige (and some greige too), hits of colours are making their well deserved return. Now now, don't send me hate mail telling me that you just invested in a costly grey coloured couch and that you wish not to have to change it for a sunshine yellow version. Neutrals are still staples, but hits of colours are becoming more saturated and predominant. Go all out on items that you can change with the passing of the seasons.
4) Recycling, up cycling, repurposing are 3 keywords to watch this year. With all the picking shows on TV, the "Undecorate movement" and the up cycling books, this trend is not only great for the environment (and light on your wallet)  but also very trendy.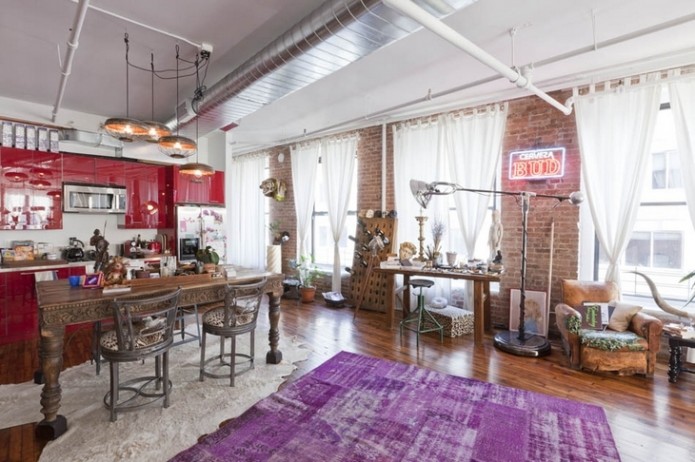 5) Lacquer. Think lipstick red with a lick of gloss on top and you have a kitchen that will get your guests to talk. Admittedly a very bold statement, a high lacquered kitchen is very modern and yet can fit in almost any decor. Think of storage and function when planning out the design, and go all out in terms of colour.
"My favorite activity is anything that involves spending time with my children." Mitch Alfus
6) Rock Glam children rooms. I cannot tell you how long the cartoon themed bedrooms and nurseries went out, but I can tell you for sure that the trend that replaced it is far more sustainable, glamour, and evolutive with the child. Candy coloured chandeliers, vintage quilts, furry shams, and a painted salvaged victorian bed are the key elements to earn the "best mom of the year" award!
source: Trendland
0