Like the drummer to a band, the floors are the foundation of décor.
These days, the possibilities are (almost) endless for flooring; materials such as hardwood, cork, linoleum, carpeting, natural stone, porcelain, vinyl, and area rugs abound. So what are my tips on choosing a floor that's right for you?
Figure out where it's going: Although plush carpeting is soft under foot I think we all agree to the fact that it is not best suited for the bathroom. (Yuck!) By the same token, a room that receives a lot of sun will be better suited for either tile or wood flooring as the sun will fade the carpet over time.
Go with the flow
: Too many different floor choices in a home will hinder on the home's feeling of continuity and flow. Try instead to delineate specific areas within an open floor plan space with area rugs and furniture.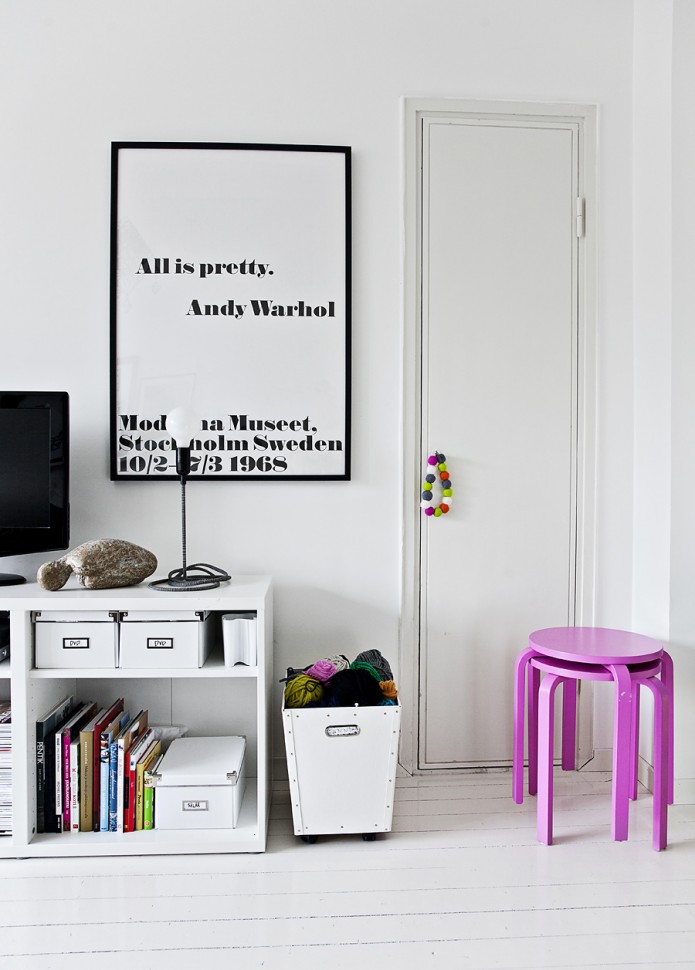 Check the size of the space: Lighter floors are more suited to a small space making it appear larger and more spacious. The reverse is also true, dark floors will make a large space with high ceiling seem cozier.
Consider your lifestyle:  Do you have an unconditional love for your dogs? Do you have children or do your wear high heels inside the home? Priorities, ladies!
Find your mojo: Let's face it, there are a lot of choices when choosing flooring, making the process seem particularly daunting (and costly in case of mistakes). Don't worry! You probably have already done most of the legwork without even realizing it.
Are you a neo-traditionalist, an eclectic, a mid-century modernist, or a shabby-chic chick? Most of what you already own should point you in the right direction. Then, check magazines, both paper and online, as well as blogs (like this one right here!) to get inspired and find ideas that work.
Images: Decorpad, Masika Wa, Desire to Inspire, Midsummer Interior, Skona Hem
Note: May 10th, I first wrote this blogpost for Sweetspot.ca as part of the Design Groupie blog. Since the website has been shut down last week, I wanted to offer you its content for years to come… right here, in my own home.
0