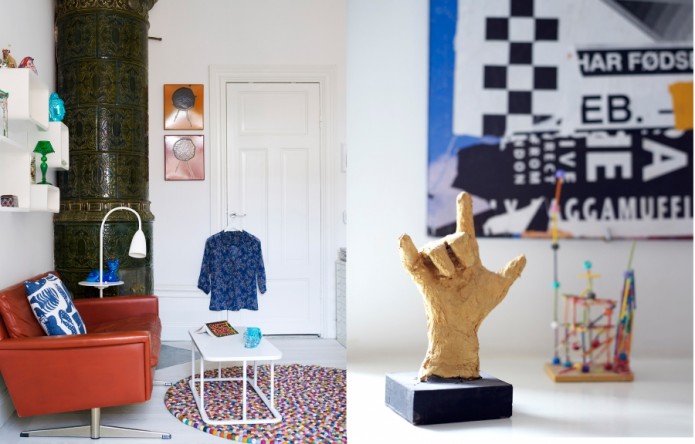 In Bella Goldman's Swedish apartment everything is white… from the walls, built in lacquered furniture, decorative items and even the parquet flooring. And yet, despite this snow white canvas, the home exudes warmth and displays the owner's great sense of personal style and adventure. It is all about taking chances right?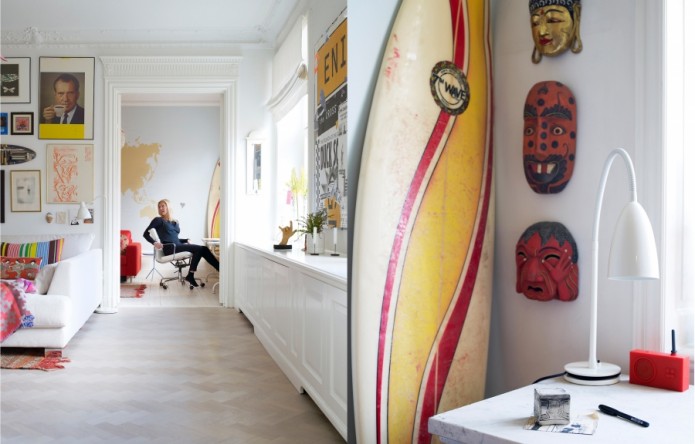 White decors sometimes appear to be very austere in a luminous kind of way. This apartment is everything but. Take the living room for example: The playful throw pillows as well as the pink blossom suspension give the room a youthful air, while the mismatched artwork gallery and the worn rug lend it a weathered feel.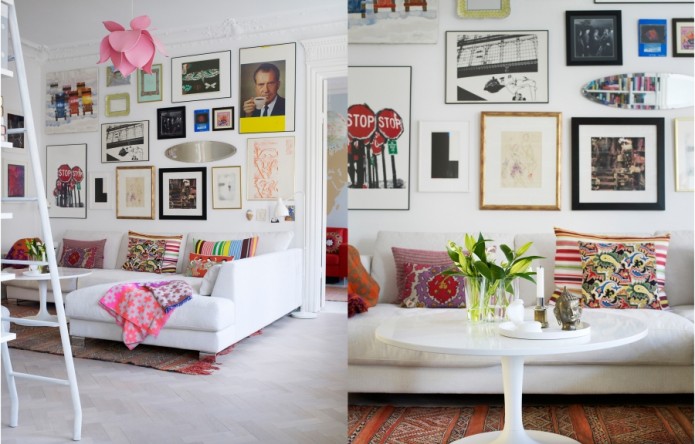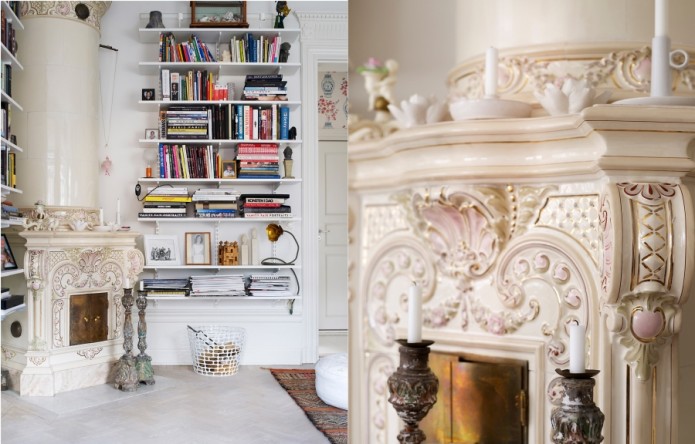 Same comfortable scenario in the bedroom, where the monochromatic palette feels enveloping rather than cold and impersonal.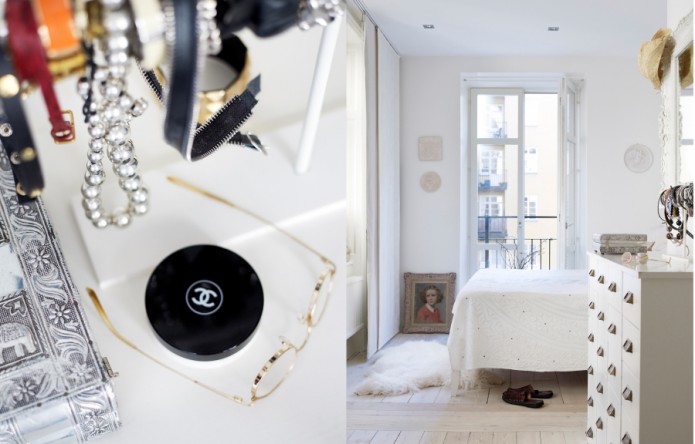 En apparté, let me just stop the press for a moment and delightfully drool on the chandelier hanging in the dining room. Plum & mustard crystals hanging in a loose form make this piece the showstopper of the room and the object of my lust and desire. Wasn't it Bill & Ted that said: "It will be mine oh yes it will be mine"?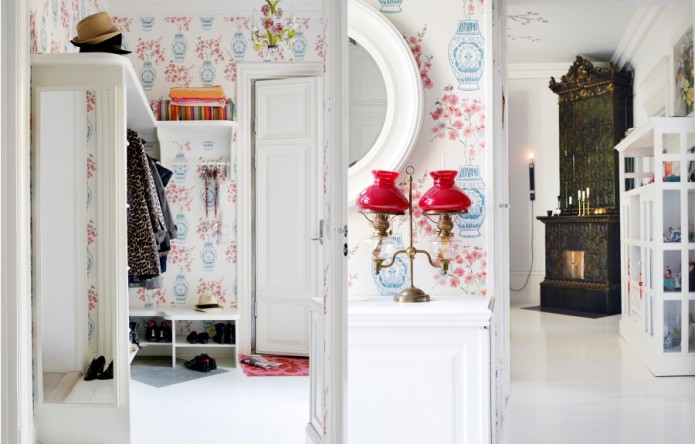 source: Myrica Bergqvist Stylist
0