With the weather finally turning to warm sunshine days, I'm sure I'm not the only one dreaming of a beautifully appointed backyard. Too often I've seen backyards left underused because they weren't inviting or accommodating: weedy uncut grass, uncomfortable seating (or lack of), poor lighting, etc.
Tell me your backyard has none of these unfortunate characteristics, and I applaude you. With last winter still looming around the corner, it wouldn't be surprising that a few backyards around were left in various states of disarray.
A backyard is a lot of hard work (the hours spent overhauling my last backyard in Australia proved that), but that's no reason give up the fight. The rewards (a nice sitting spot in the sun) make up for it in the end.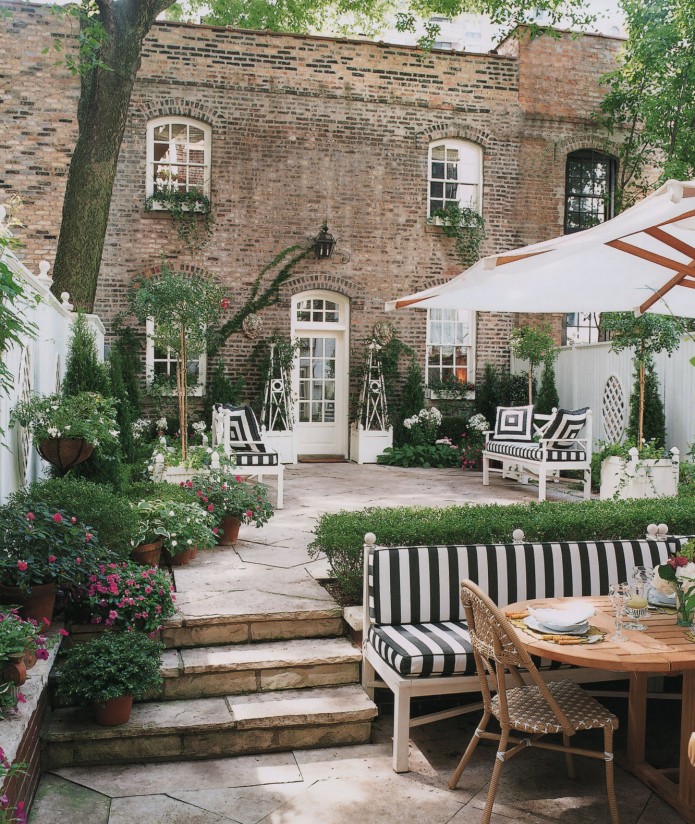 Of course we would all love for our outdoor areas to include 100 acres of land, a pool, a poolhouse, a garden, you name it. But even if your outdoor areas merely consists of a 4 x 6 balcony (that's what mine is right now), there are a million ways to make your outdoor space seem more appealing.
So, let's look at a few tricks to keep your outdoor space inviting for the warm summer months to come.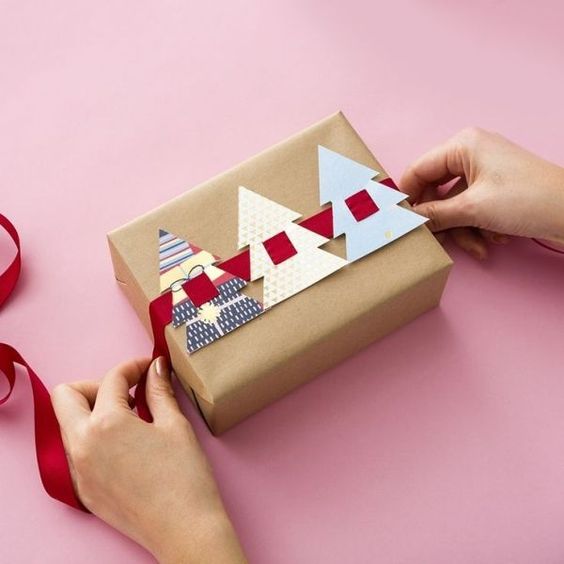 1. My two favorite outdoor paving options are herringbone brick and gravel: both classic, timeless, and not that expensive. Opting for reclaimed bricks is not only cheaper, it also looks much much better than new bricks!
Gravel also looks great in the backyard for a French countryside look (note that it doesn't imply French provincial decor!) I love small crushed white or pale beige stone as shown around the bricks below.
If you have a parking space, nothing sounds better than coming home and driving onto a gravel driveway. It's totally posh and it's music to the ears. You do have to  replenish the gravel every year or so, but it's still less expensive than repaving.
2. Nothing looks more lush than climbing plants on a pergola or supporting wall. Wisteria, vines, bougainvillea, ivy, you name it. If you have any surface that can support a climbing plant, I suggest you go for it! Make sure what you're planting is suitable to your climate and you're set!
Fun fact: most climbing plants normally grow clockwise in the northern hemisphere and anticlockwise in the southern hemisphere.
3. Seating is key. Treat your backyard as an outdoor living/dining room. The furniture should be equally comfortable (but make sure the fabrics are outdoor resistant). There should be shade, side tables, coffee tables, even an outdoor rug is a great way to complete an outdoor room. Even if you only have space for a tiny two-seater breakfast table, make sure it's comfortable, well-appointed and inviting.
4. Lighting. Enough with the bright spotlights that makes you feel as though you're escaping from prison. The lack of lighting is not much better: no one likes to sit in the dark. Outdoor lighting should be soft, there should be multiple sources at different heights, just like there would be in your living room. Think outdoor lamps, chandeliers, and pendants or even lanterns. Spotlights are great at ground level to highlight trees and other features, not to point at your guests
If you have the space and money, an outdoor fireplace or firepit is also really fantastic.
5. Consider how you use the space. If it's mostly used for cooking and entertaining, then you may want to consider an outdoor kitchen. Sometimes that means nothing more than a nice table to accomodate your guests, and a decent space to barbecue and a little space to prepare your food or store drinks.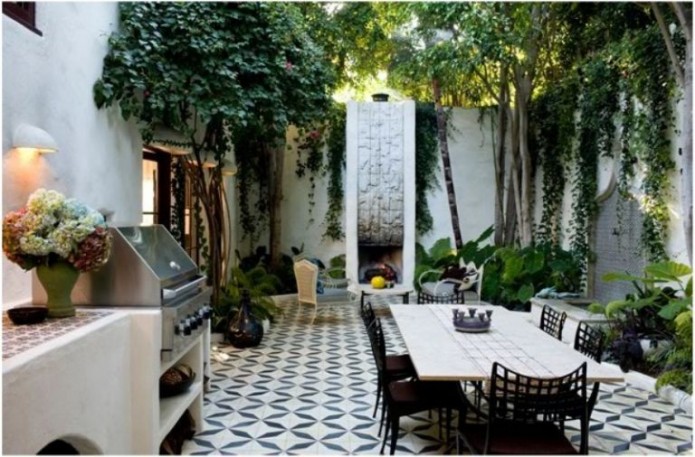 So I'd be curious to know, what are your grand plans for the backyard this summer? No vision is too great and believe me, hard work and creativity often cuts the budget in half!
Sources: 1. Rita Konig 2. Celerie Kemble 3. Alessandra Branca 4. Timothy Whealon 5. Ruthie Sommers 6. William Geddes Photography 7. Anna Wintour's House 8. Lulu Powers 9.  Trip Haenish 10. Commune Design
0