Kitchens have a way to make my knees buckle. Make that a kitchen with a glass panelled wall and an adjoining dining area with a stylish banquette and I am bewitched.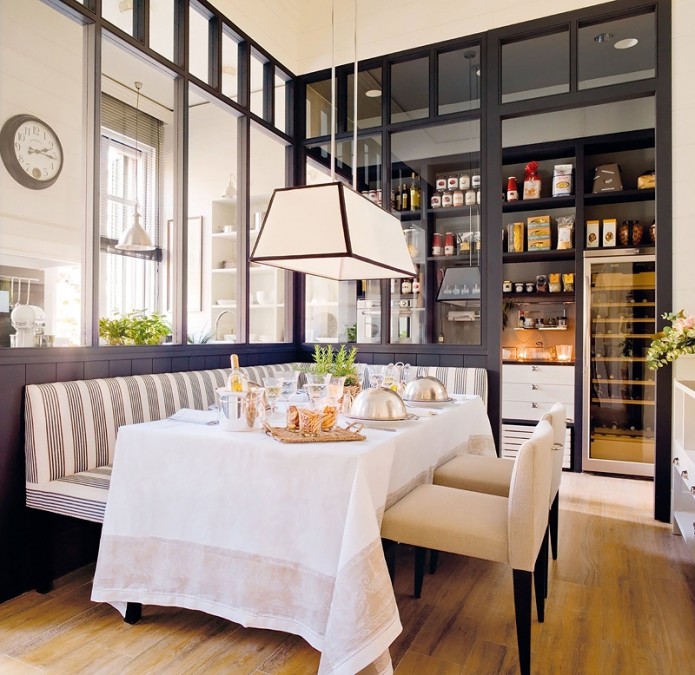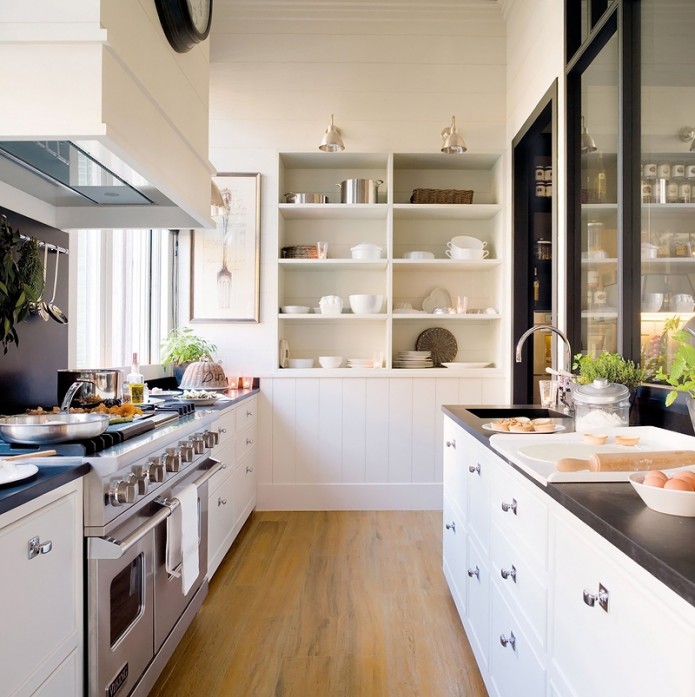 This particular number fits under all of my "wish list" categories: black windows (extra points for being indoor partition windows), white cabinets with classy knobs, industrial pendant lights in the kitchen, oversize chandelier or suspension in the dining room, & last but not least, slate countertops.
Wouldn't you see such a setup in a stylish Manhattan restaurant? There is a commercial quality to the cooking and storage elements and yet a very customized and private approach to their integration.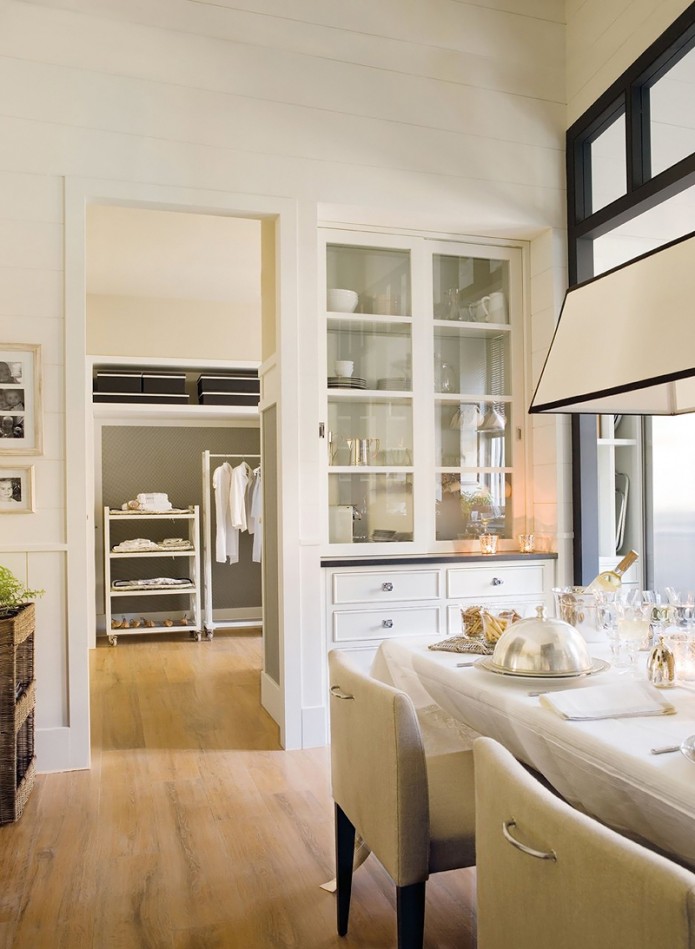 The black & white stripes banquette seals the deal for me as it not only creates a visual separation between the 2 spaces, but is also anchors beautifully the dining area by making it family & friends-friendly  as well as distinguished.
source: El Mueble
0