While shopping at Elte in Toronto, Vanessa and I delved into a rather philosophical design conversation. Ok maybe not that philosophical, but this was a discussion about decorating after all.
The conversation started out by us wondering: why do we get sick of some trends while we could embrace others forever?
Many interior designers do not respond well to trends. After all, what would be the reputation of a trendy designer who's designs became obsolete after a short year? How would clients react upon realizing that their beloved house has quickly turned into a blast from the past museum? When it comes to homes, designs need to have a certain level of timelessness.
That being said, everyone follows trends: Pantone's color of the year; Elle Decor's What's Hot; blogs; Pinterest… Designers often use trends sparingly in their designs, in a manner that blends them seamlessly to their own personal style; a style that's developed through years of practice. 
So getting back to the initial question: why do some trends stick with us while others just end up giving us headaches? We came to the conclusion that for each of us, some trends just don't get old, no matter how many times we see them around.
For Vanessa, this trend is chevrons. While it's been around for years, it will never get old in her mind. That trend will become her classic. For each of us, these trends eventually become our classics, our staple pieces, these elements of design that we will love and cherish forever.
With this in mind, I've tried to gather 5 trends that have (or hopefully will) turn into my classics.
1. Lacquer: This trend has only been around for a few years as far as I'm concerned but I seem to love it more and more everyday. Lacquer the walls, the bookcases, the ceiling, the furniture, in any color, lacquer everywhere!
2. Jewel tones: This trend has stood the test of time for me so far and I hope to keep it that way. As much as I love a well balanced house that includes as much fresh and bright as it does dark and moody, I do think jewel tones have their place: the office, the powder room, and any other room where you want to feel cozy and warm.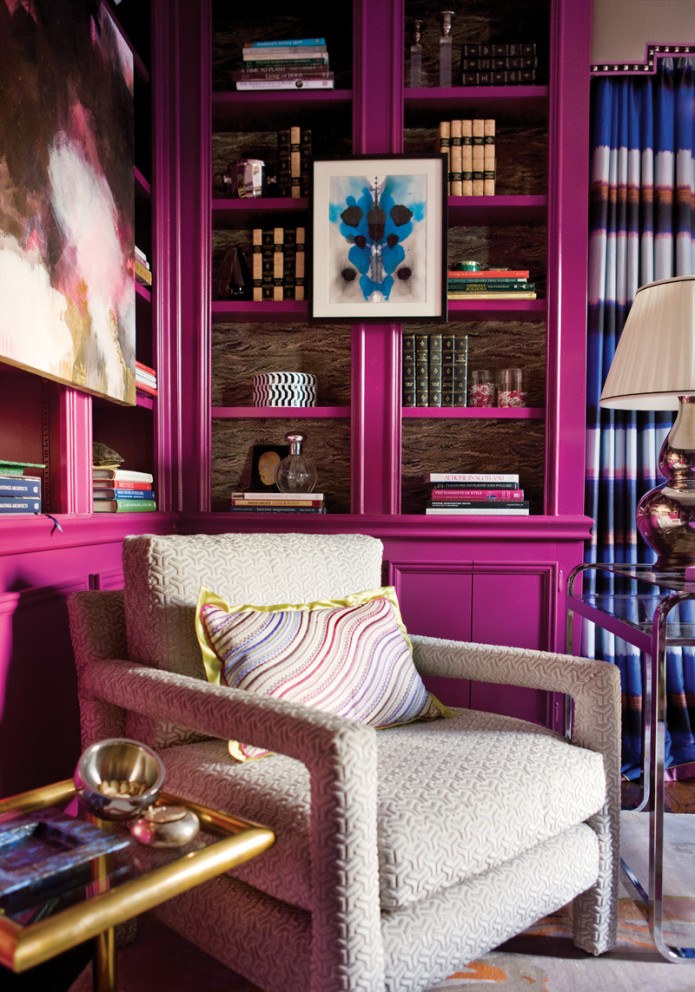 3. Grasscloth: I've been obsessed with grasscloth wallpaper ever since I first spotted it in Nora's house from Brothers and Sisters in 2006. Remember the entrance, the staircase and even the kitchen of this quintessentially Californian home was covered in this stuff? It's been a six year love affair with grasscloth wallpaper that will stand the test of time.
4. Canopy beds: Let's make one thing clear: I used to hate canopy beds with a passion. Then, a few years ago, something changed. Almost overnight, I had become obsessed with them. I think it all comes down to the feeling of coziness and security. If done in a fresh modern way, canopy beds are here to stay in my books.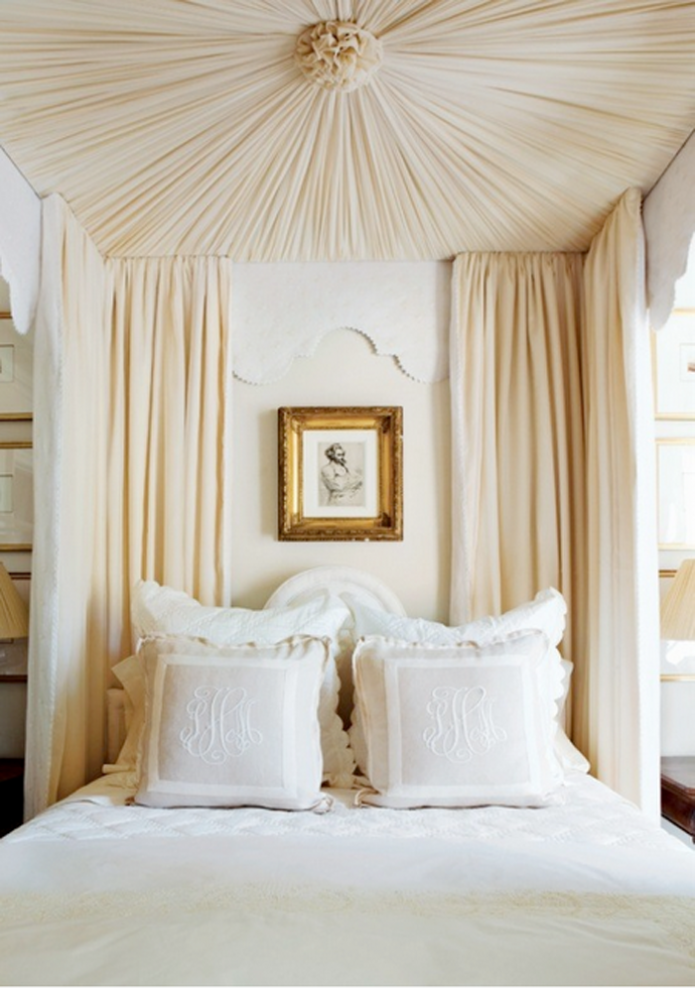 5. Monograms: Monograms are hot right now and in some cases overused. That being said, you just can't beat beautiful monogrammed towels, silverware, bedding (done sparingly: one small monograms on each standard sham is plenty!) Some argue there's no need to put your name on everything, I would argue that it makes these items feel like yours and no-one else's and gives you this prickly sense of a happy home.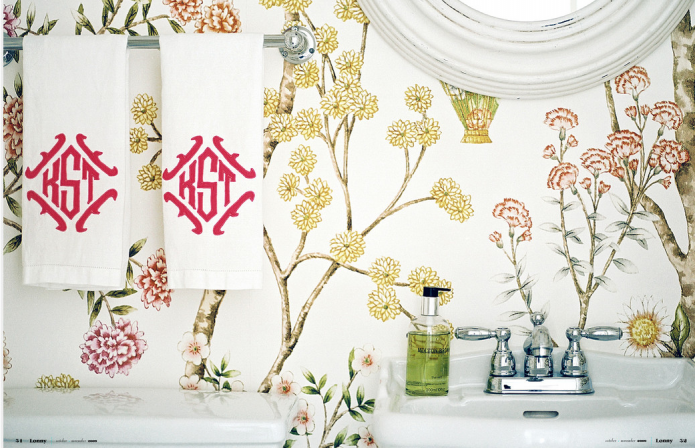 Please do tell: what trends have become your classics?
Sources: 1. Victoria Webster's House 2. Caroline Robert 3. Brian Park Photography 4. Christian Leone 5. Tim Street-Porter Photography 6. Eric Cohler 7. Cathedral Antiques Show Inspiration House 8. Lulu DeKiatkowski's House 9. Phoebe Howard in Atlanta Home Mag 10. Kate Simpson
0