There's always something to learn from our southern cousins and when it comes to decorating, Americans have definitely mastered the art.
Think family friendly homes with lots of fabric, heirlooms all surrounded by unparalleled style and comfort. Think spacious, plush and inviting. Think tradition mixed with contemporary commodities and flair. Also think intricacy in matching patterns, finishes, styles.
Since it was their National Holiday yesterday, I thought I'd commemorate American Design by sharing five of their key decorating styles by region and talk about what characterizes them.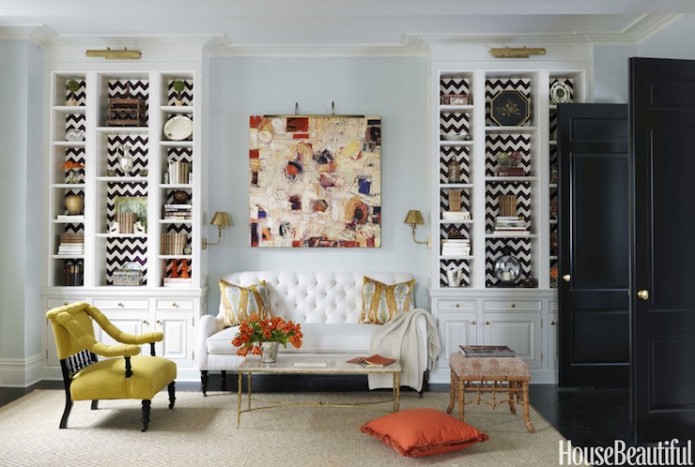 New York
I've always imagined New York dwellers as collectors of fine things. The small rooms are often saturated with beautiful objects, art fabrics, colour – basically everything to forget the limited square footage.
Palm Beach
Bright pastels: turquoise, lime green and coral to be precise, grasscloth, lacquered faux chinoiserie furniture, mid-century brass items are at the centre of this very bold decorating style.
Hollywood
The Hollywood regency style is about lots of black and brass, geometric patterns, bold colours, velvet, crazy shapes, animal prints, shimmer and anything and everything that is opulent. It's largely reminiscent of the style that was popular in Hollywood in the 1930's.
Palm Springs
Palm Springs and Palm Beach may get confused by name, but certainly not by style! Situated on the opposite coast, Palm Springs is a mecca of mid-century design in the middle of the desert. Think of getting thrown back into a plush life of poolside and parties in the 1960's.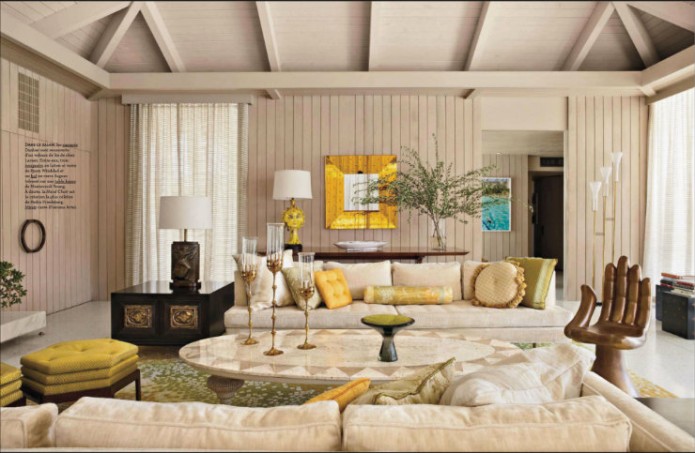 Hamptons
Light, bright and beachy is what it boils down to. But in the case of the Hamptons, that doesn't involve falling into the clichés of nautical stripes and distressed wood that is characteristic to most beach style homes. Think tonal rooms, plush seating, and a mix of elegance and raw materials.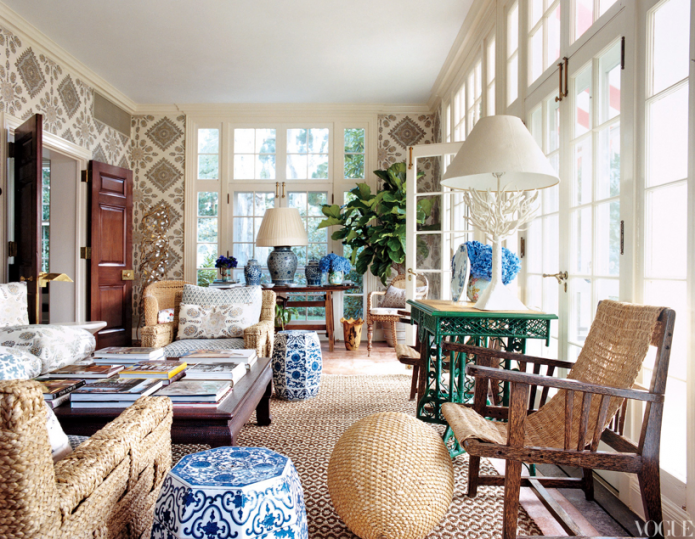 If you had to choose, which style would you decorate your house in?
Sources: 1. Sig Bergamin's Home 2.Palmer Weiss 3. Palmer Weiss 4. Christina Murphy 5. Thom Filicia 6. Chiqui and Nena Woolworth 7. Kelly Wearstler 8. Michael Haverland 9. Tory Burch's Hampton Home
0