Hi all, Gabrielle from Savvy Home here for another top 5. I had a conversation yesterday which got me thinking about what to do with ugly and outdated kitchen cupboards. Of course we would all want gorgeous kitchens filled with marble countertops, gold hardware, herringbone floors, ladders and incredible vistas but that's just not always how life goes is it?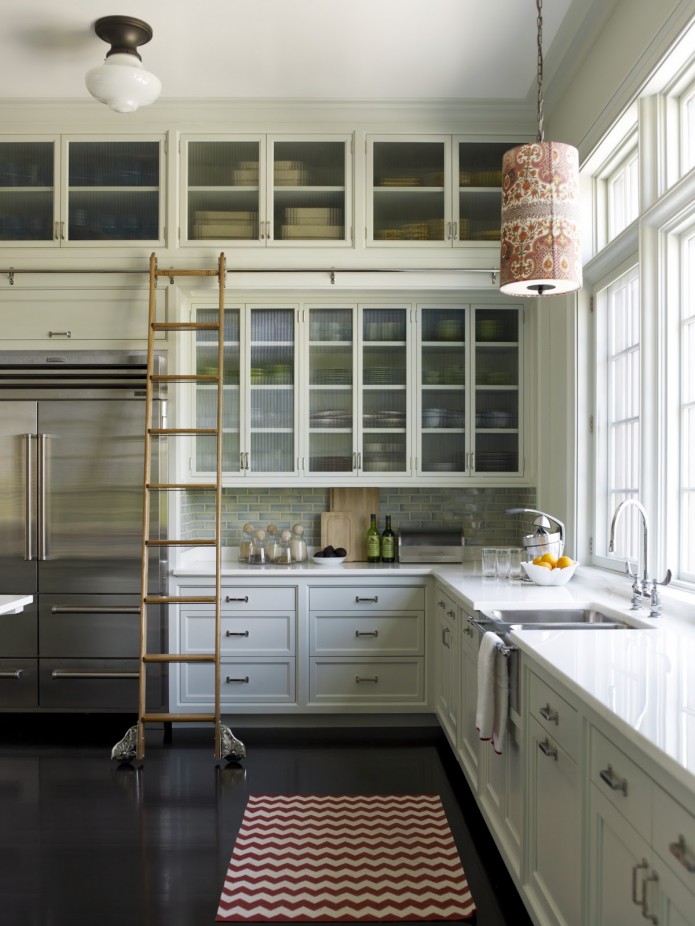 The good news is that there are a few ways to significantly improve the look of your entire kitchen with just a few tweaks to your cupboards and they won't cost you an arm and a leg. Without further ado, here are my top ways to improve your kitchen cupboards.
1. The easiest, fastest and cheapest trick: get new hardware. Your kitchen will instantly look a million times better. Hardware is the jewellery of a room, so don't be afraid to splurge. If you're renting, it will only take a screwdriver to get those babies off and into your new place. If you're in a temporary situation, get hardware that is classic and won't get discontinued so that you can order missing parts once you change kitchens.
2. It may seem like I'm pointing out the obvious but: paint your cupboards! Go bold or dramatic and go glossy while you're at it. It'll add a whole other dimension to your kitchen, guaranteed!
3. If your cupboards are flat and boring, add some molding for visual interest. Even a simple wooden border will suffice to make your room look more sophisticated. And you won't have to splurge on an entire new kitchen. That being said, you might have to ask someone with experience for their help.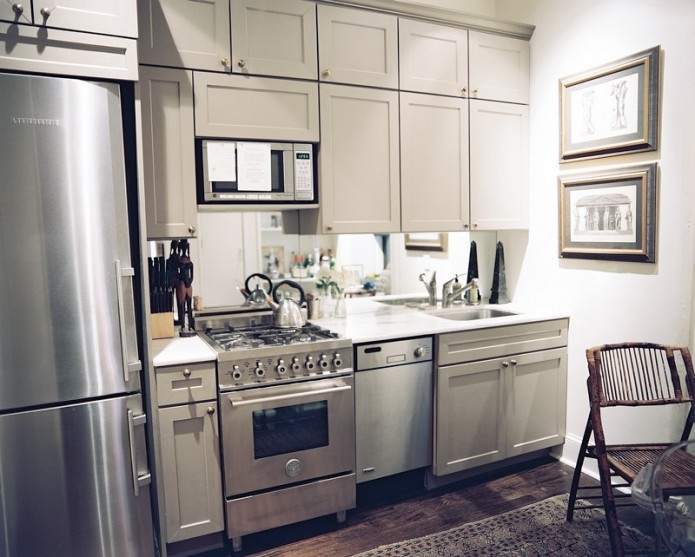 4. If you have glass doors and you're not crazy about them, one way to add visual interest is to display only your best items in the glass cabinets and add lighting. Your cabinets will instantly look like a million bucks.
5. If your cupboards are simply unsalvageable and a real eyesore, I highly recommend knocking those babies down and investing in some inexpensive open shelving. Sure you have you be somewhat organized and dust may settle a little quicker than normal but I've had open shelving before and it can really look fantastic!
What are your tricks to improve your kitchen cupboards?
Twitter | Facebook | Pinterest | Instagram
Sources: 1. Kelly Wearstler 2. Katie Ridder 3. Hamptons Designer Showcase 2012 4. Mark Badgley and James Mischka's Kitchen 5. Sara Bengur 6. Ethan Feirstein and Ari Heckman 7. Better Homes and Gardens 8. Deulonder
0