Hi all, Gabrielle from Savvy Home here for another top 5. With New York Fashion Week coming to an end, we heard all about the fall fashion trends. But what about the interior trends?
While it is true that interior design is perhaps not an industry as "trendy" as fashion, interior trends come and go at a slower pace. Many trends can even be traced back to fashion.
It's important for an interior to have a sense of timelessness much more than for an outfit because decor is a lot more permanent than clothing. That being said, there are ways to incorporate trends in a way that won't make you want to redecorate in a year.
Here are a few of my favorite upcoming trends and how you can incorporate them in your home.
1. Colorful kitchens. I'd extend this to color in general, but more specifically, I think we've seen enough of the white kitchens. Don't get me wrong, they can be quite stunning, but so is a sunshine yellow or cornflower blue kitchen. Painting kitchen cabinets is not easy, but it's also much less expensive than a remodel.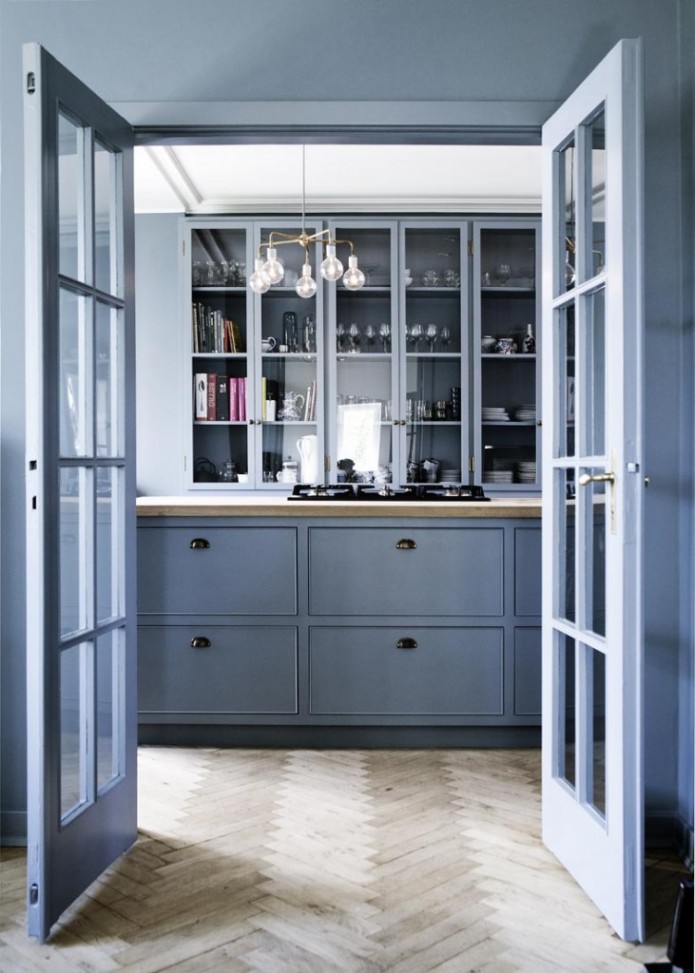 2. Geometrics. People are talking about the return of Art Deco, graphic patterns and I think that to a certain extend this trend's been around for a while, but this year, think of it as more sophisticated: more Kelly-Wearstler-geometric and less crafty-neon-geometric.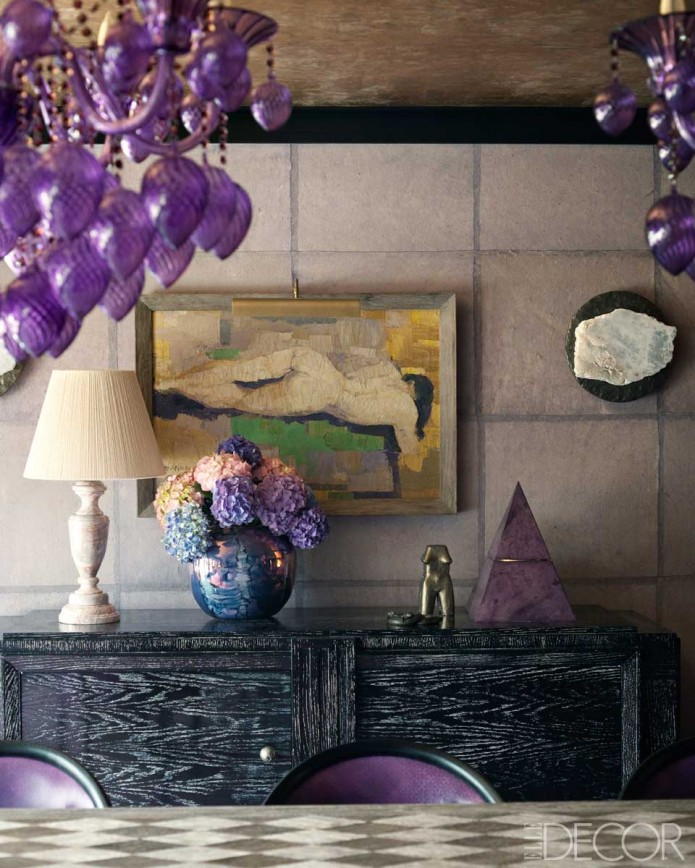 3. Comfort. I've been calling this one for a while but with all the rage of vintage and retro furniture, we lost a bit of that All-American comfort. We'll still have antique and vintage pieces in our home, but we may trade our second-hand mod sofa for a plush scrolled arm sofa. Also, we're starting to get back into lots of fabrics and soft furnishings: curtains and shades, layered rugs, pillows, upholstered headboards and occasional seating…
4.Traditional patterns. Florals, paisleys, especially in the worldly category are continuing to be big this fall. Think of them in unexpected places: on lampshades and ceilings. Even dare a floral pattern on a sofa, but keep the pillows plain.
5. Burgundy. It's THE color of the season. Purple is making a comeback as well. I'm totally on board. It looks so totally plush and beautiful and rich. Often paired with other warm tones reds, pinks, oranges or pastel colors like lavender or mint, this color is proving a lot more versatile than we initially imagined.
What trends do you think you'd like to incorporate in your home for the fall?
Twitter | Facebook | Pinterest | Instagram
Sources: 1. Liz Caan 2.  Amanda Nisbet 3. Tony Duquette 4. L'Wren Scott 5. Kobenhavns Mobelsnedkeri 6. Kelly Wearstler 7. Mark D. Sikes 8. Cath Kidston 9. Miles Redd
0