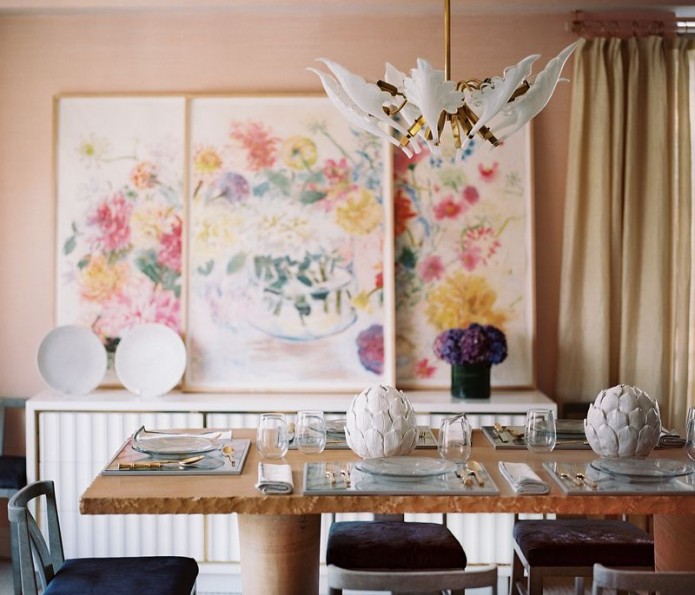 Hi all, Gabrielle from Savvy Home here for another top 5. I want to talk about dining rooms today. They're an important part of a house if you're the entertaining type. It's where your friends and family come together.
Here's the thing: dining rooms rarely appeal to me. Not that I don't like the concept of a dining room, quite the opposite. But I often find dining rooms to feel a little to formal, sterile, empty, like something's missing.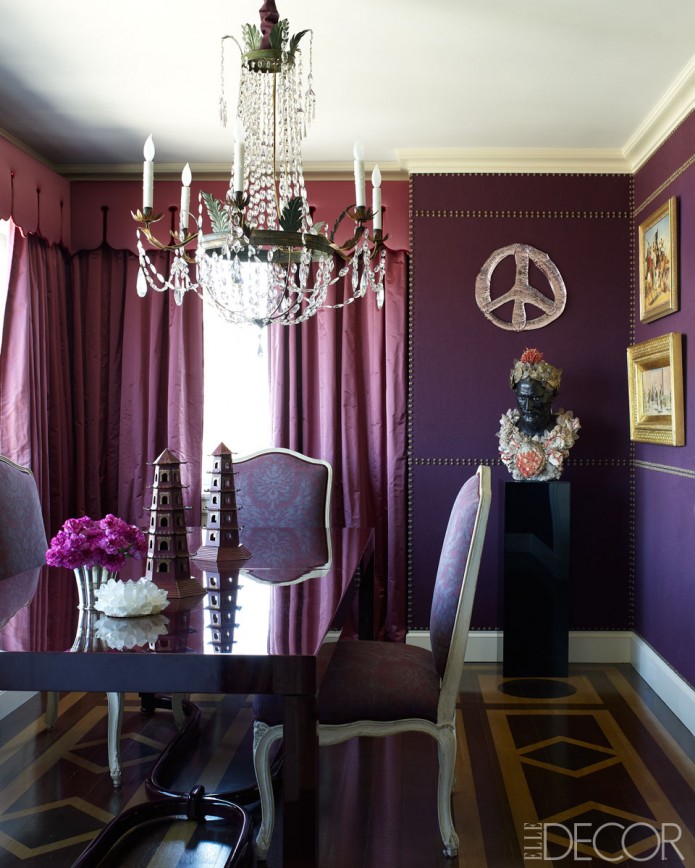 I don't know whether it's the layout of a dining room (a big piece of furniture in an otherwise largely empty room) or just a general lack of "je-ne-sais-quoi" that makes me feel this way. Am I the only one?
If you feel this way too, here's a few tricks to make your dining room more inviting.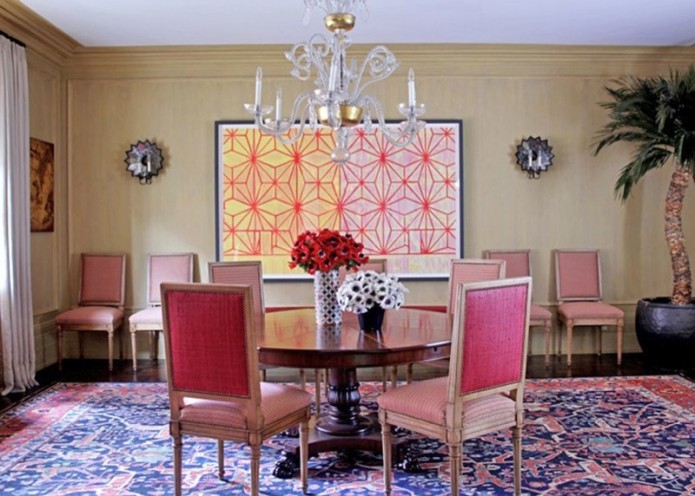 1. Double-duty room: My favorite dining room trick, albeit not for everyone, is to make your room a library / dining room. The perk: it looks great on "off-days". Add bookcases, style the dining table, and push some of the chairs aside. A little reshuffling and your room is ready for a formal dinner, a cocktail or a banquet.
2. Round table: You need to have the right shape of room, but a round or oval table just feels more convivial and less formal. Conversations flow better among a group. That being said it's only ideal for groups smaller than 8 people.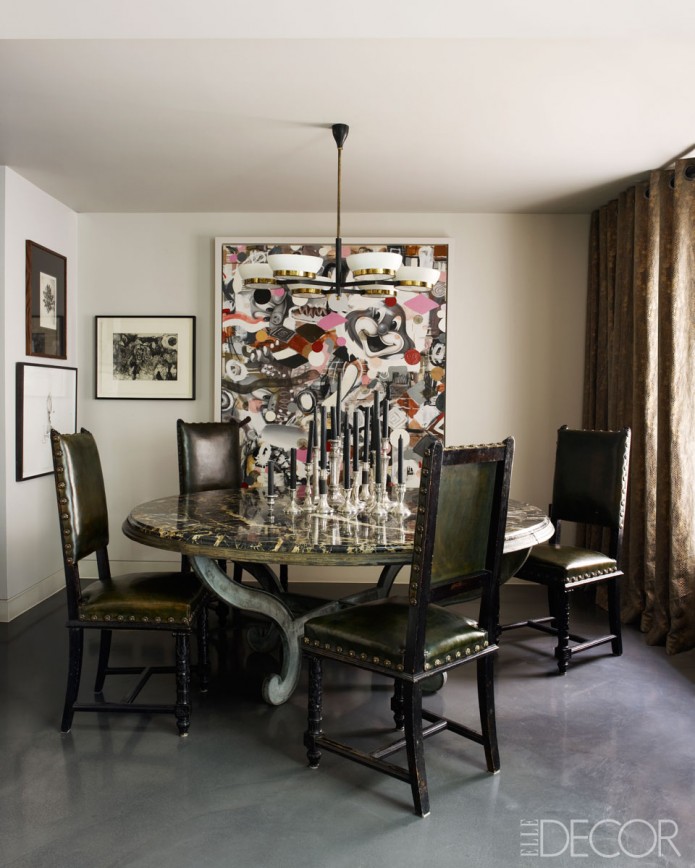 3. Comfort: I hate seeing dining rooms with uncomfortable chairs, no rugs or no window treatments. A dining room is the place where you'll entertain friends, and probably end up spending hours chatting and laughing around good food and wine. It needs to be comfortable. Think upholstered chairs, oversized rug (about an inch away from the walls is ideal) and dark moody colors.
4. Scale the lighting. I've seen so many dining rooms with awkward or small chandeliers. Don't be afraid to go big and bold. Hang it low enough and make sure you have other lighting sources around the room at eye level.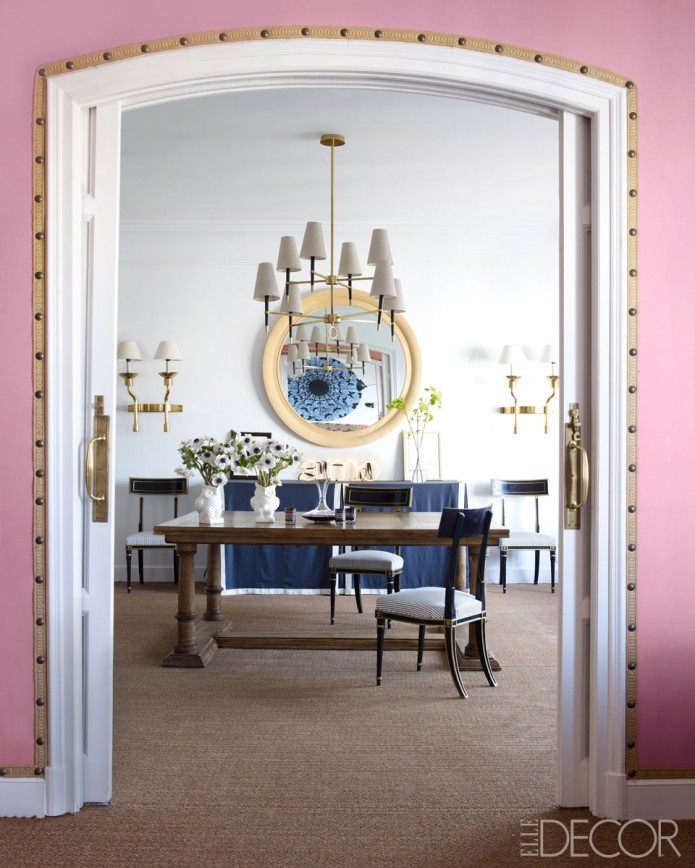 5. Bold art: Sometimes all you need to break off the conventional feel of a classic dining room is a large scale piece of contemporary art: something a little abstract, yet a little glam. I find photography works wonders in dining rooms.
What have you done to make your dining room more convivial?
Twitter | Facebook | Pinterest | Instagram
Sources: 1. Celerie Kemble 2. L'Wren Scott 3. Alex Papachristidis 4. Tim Whealon 5. Brockschmidt & Coleman 6. Kim Hersov 7. Ken Fulk 8. Carolina Herrera Baez 9. Katie Ridder
0