Hi all, Gabrielle from Savvy Home here for another top 5. In my humble opinion, it's never too early to plan a Christmas party. Mind you, this is coming from a lady who's mom would have everything Christmas related planned and booked by September!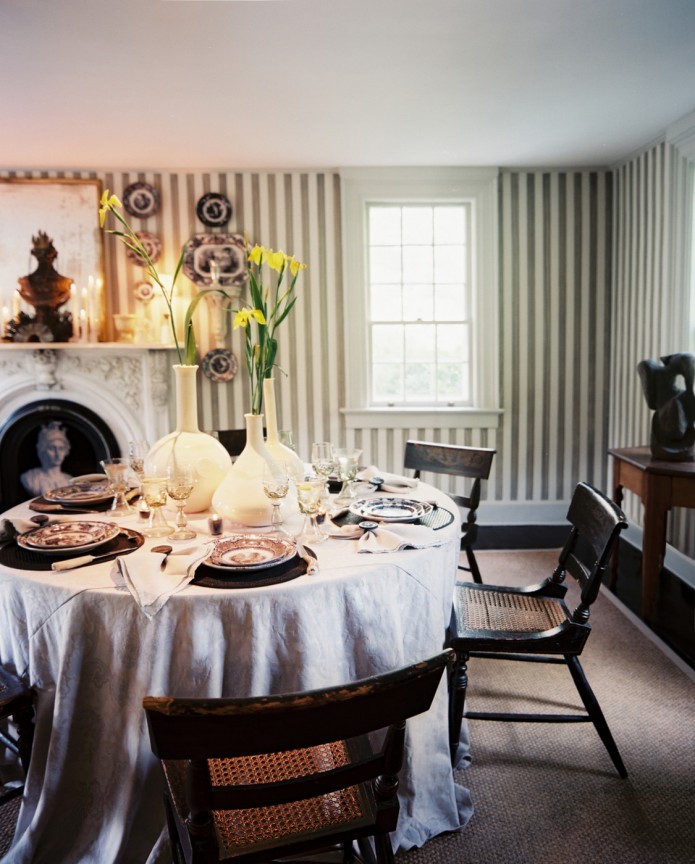 Since we can't all be that organized, I thought november was a realistic time to start at least discussing the topic and brainstorming a few ideas.
The first thing to do is to choose your theme: are you going rustic chic, classic traditional, casual glam, bright and fun, tribal prep… you catch my drift. You need a overarching vision to avoid your table ending up looking hodge-podgy like the discount aisle at Target.
Once you've got your theme, it's pretty simple. All you have to do is follow these few tips.
1. The tablecloth: please don't go rogue and opt for placemats. They're meant for casual breakfasts, not grand dinners. I love a simple natural linen tablecloth with a runner, for layering effect.
2. The centrepiece:  rule number one, you guests want to be able to see each other from across the table, so turn it down a notch if you have a tendency to go overboard. I used spanish moss last year and it really was a stunning effect, but it was a bit messy which is why I love the idea of containing the whole thing in a silver tray like below.
3. The table setting: don't be afraid to mix and match your plates… A mix of modern with grandma's china is going to create a beautiful layered look. Do the same with glasses. If you're doubting your knowledge in formal table setting, here's a cheat sheet.
4. The little extras: Little touches like a printed out menu, personalized place cards, gifts or little delicacies can go a long way in making your guests feel welcome.
5. The Alternative: going buffet style. If you've got limited space and a family the size of a small country, don't hesitate to go down the perfectly acceptable route of the buffet table, where people go around, serve themselves and go find themselves a patch of floor to sit down and eat. We've done it for years, it works. Just follow this guide to know which dish goes after/before which.
What are your best tricks for setting your holiday table?
Twitter | Facebook | Pinterest | Instagram
Sources: 1. Michelle Adams 2. John Dransfield & Geoffrey Ross 3. Eddie Ross 4. Sarah Maren 5.  Jessica Claire 6. Michael Devine & Thomas Burak 7. Michelle Adams 8. Sara Allen 9. Cedric Angeles
0