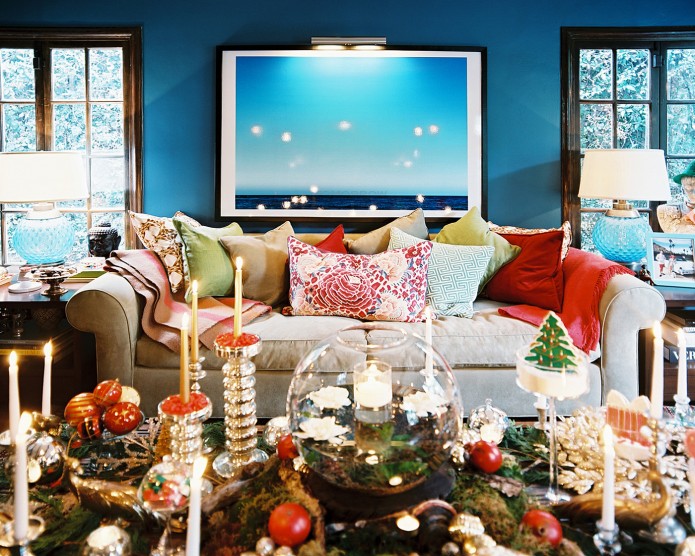 Hi all, Gabrielle from Savvy Home here for another top 5. Today, I'm spending the entire day with my mom tackling the task of decorating the family home for the holidays, which makes this the perfect time to share a few tips with you.
Twinkling lights and lights, sparkles and ribbons, what's not to love about Christmas decorating? Well, there are some things… too much fake snow, too many colours, too many dangling sparkling trinkets.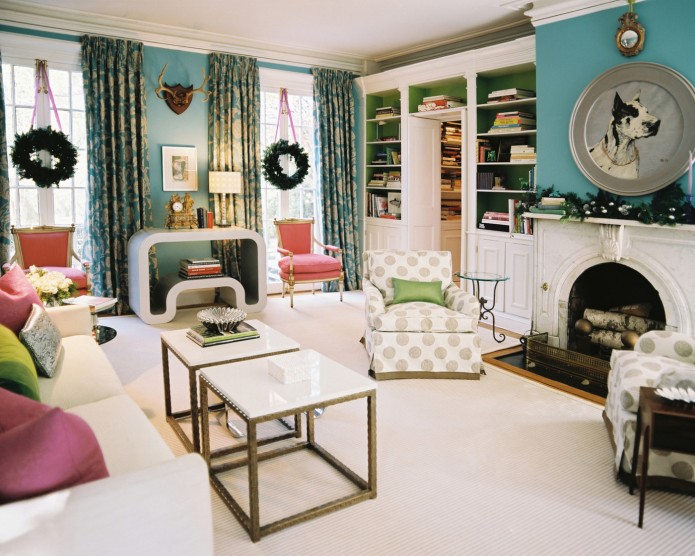 Regardless of whether your style is über-traditional or worldly eclectic, there are a few tried and true tricks to make your holiday decor reflect your home and personality and make your house sparkle like a diamond.
Here are a few ideas to help and inspire you:
1. The tree lights: I don't think anything hurts my eyes more than the multicolored Christmas tree lights. We usually go for sets of off-white lights. Calculate about 100 to 300 lights per foot of tree, depending on how bright you want it to be.
2. Establish a color scheme: No, it doesn't have to be white red and green. Last year, we updated our color scheme from red cream and gold to add touches of warm ochres, oranges and pinks and the result is truly fabulous. Try to base your color scheme to the one already in your room: it will tie in much better together.
3. Oversize your ornaments: I believe the best impact is created with oversized ornaments: oversized flowers, thick and bright ribbon, big colorful baubles. This type of decoration is only temporary so it's not the time to go shy on a bold statement.
4. Wreaths in windows: I think this is so chic. Simply hang wreaths in the windows for an elegant look, outside and in. And it's a great alternative if you don't have the time, space or money for a whole tree.
5. Think outside the tree: Is the front door and front porch decorated? What about the mantel and the baluster? Try to tie in all the decorated items into one big pretty bow. You should be finding the same decoration style throughout the house.
What are your tried and true tricks for a successful holiday decor?
Twitter | Facebook | Pinterest | Instagram
Sources: 1. Lulu Powers 2. Bryn Dunn 3. Eileen Kathryn Boyd 4. Jamie Meares and Amber Lewis 5. Susan Becher 6. Alicia and Adam Rico 7.  Eileen Kathryn Boyd 8. Eileen Kathryn Boyd 9. Eileen Kathryn Boyd
0