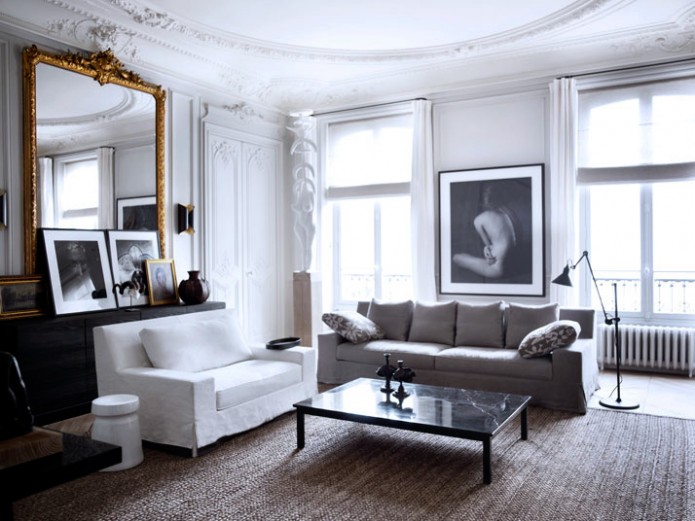 Boulevard Malsherbes in Paris is where the grand gallery style apartment of architects & designers Patrick Gilles & Dorothée Boissier is located. On a 3000 sq. feet landscape a vastly audacious combination of old world charm and modern artwork make this home stand alone and perfectly… flawless.
" The shell interior itself is truly magical, consisting of high ceilings, large open spaces, French windows and classical moldings bringing the essence of classical living in the foreground. This apartment is a joy where 19th c. architecture coincides with a 21st c. lifestyle. Great care was taken to retain the original woodwork and paneling throughout, which were then painted off-white creating a stark but soft and calm shell. The whole structure is revolved around the library, which creates this feeling of vast liberty. The sole colour shade present in the living room is the introduction of a grey palette giving a warmer and cosier feel to the space." – Yatzer
These few first lines of the interview were enough to keep me riveted to read every single virtual line of it and I hope you shall too.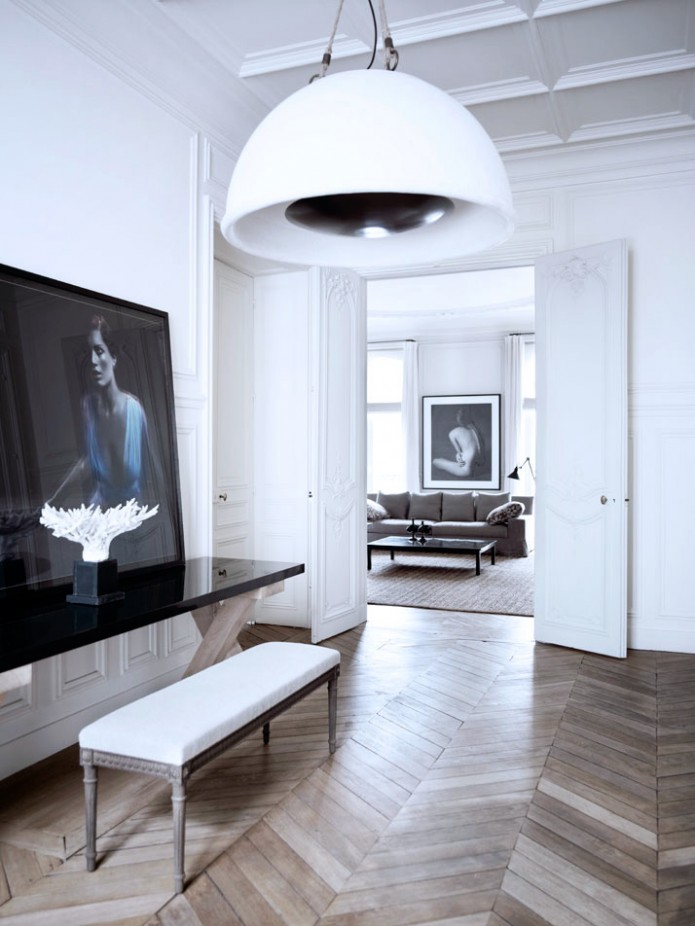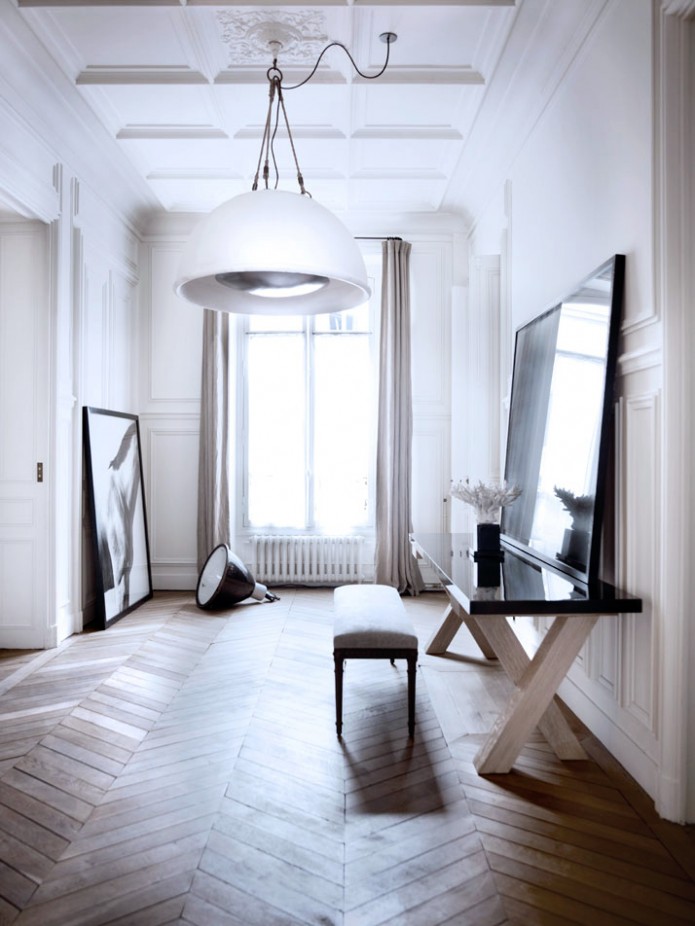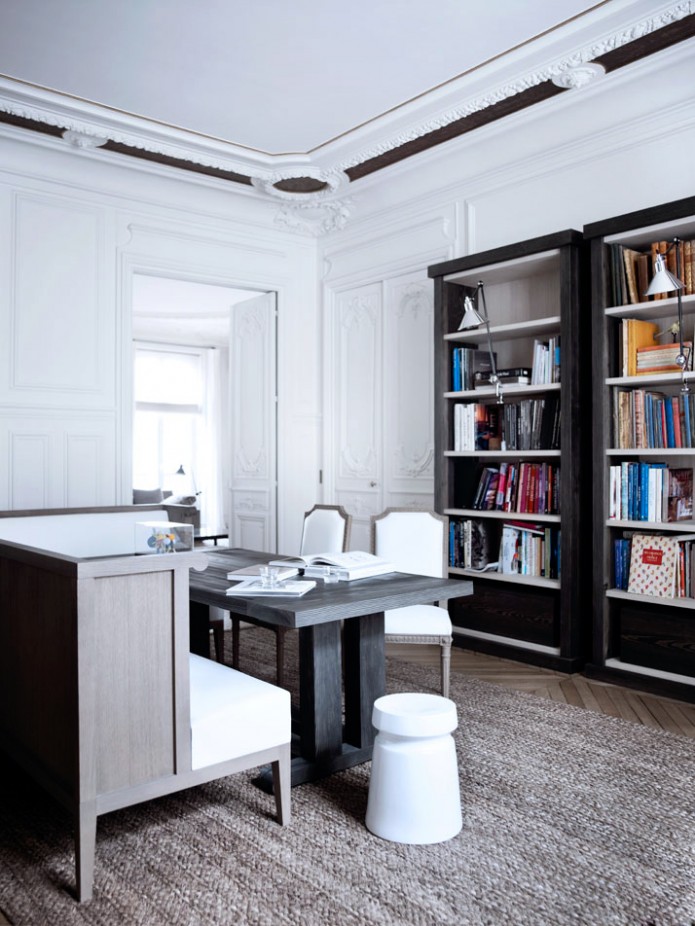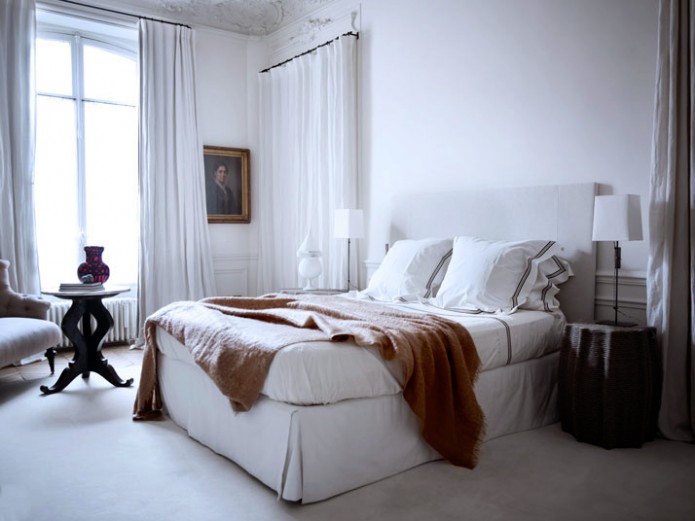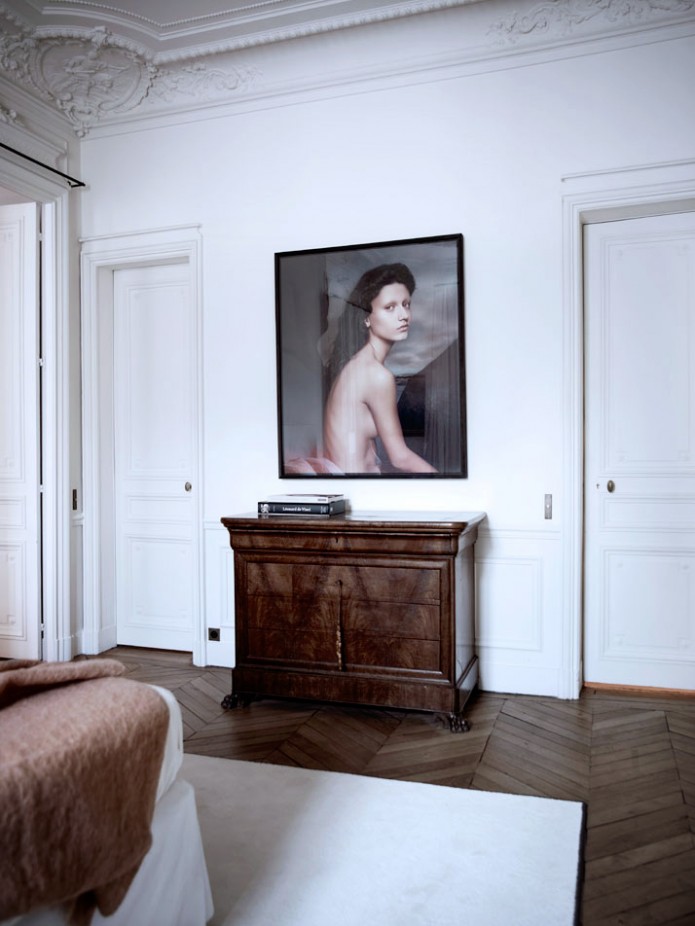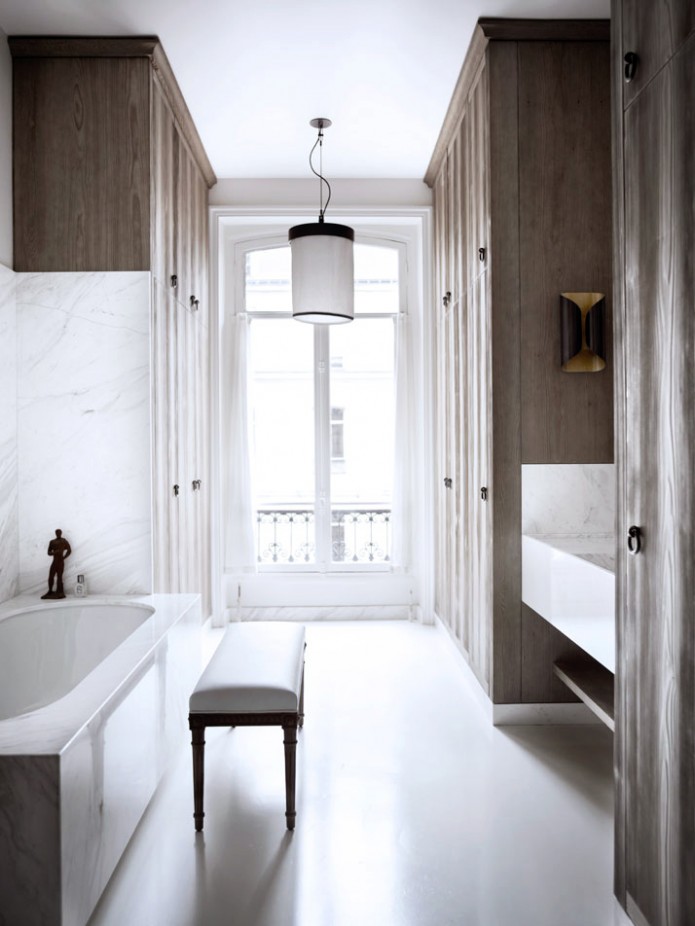 source: Yatzer
SaveSave
0