Let's face it… most laundry rooms scare me. Often located in the least attractive part of the house, with little or no natural light, and no proper storage or folding space whatsoever.
Truth be told, I have fallen hard for the now aptly nicknamed "Forever House", but I have to confess that it's laundry room is anything but sexy. Gloomy and a little dodgy, it will take some serious TLC to get me to wash anything down there. But with three children in tow, we'll have to get friendly quickly her and I. So while most people would be selecting countertops for the kitchen and paint colours for the rooms, I am hard at work trying to see where to go with this laundry room from hell.
We have a front loading machine set in white that will already look crisp in the space: check. Then I will reroute the dryer vent to become invisible instead of running through the window: check. The suspended ceiling will have to unfortunately remain there for the time being, but the floors will get some new tiles with a vintage looking beehive pattern: check. Now for the pretty stuff: a new farmhouse enameled sink with a decent cabinet, Daydream wallpaper from Hygge & West (available at Buk & Nola in Montréal) and cute baskets with filled with delicious smelling Mrs Meyers products (available at Target): check, check & check.
Hummm, friendlier already don't you think?
xoxo
v.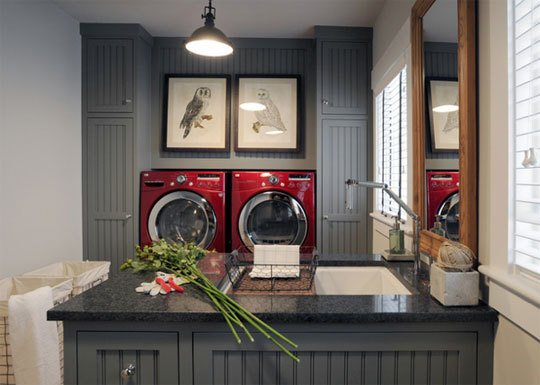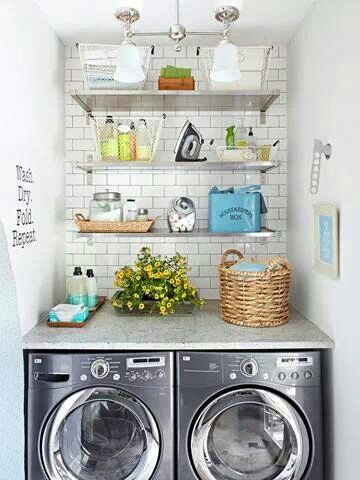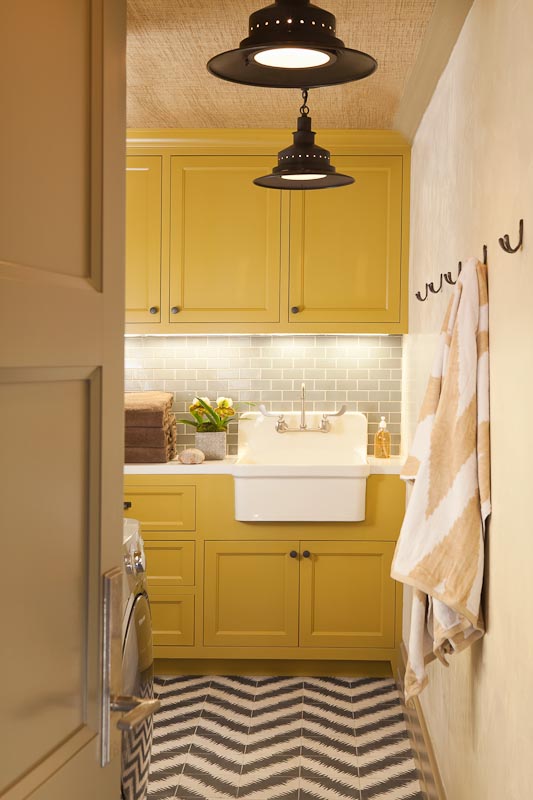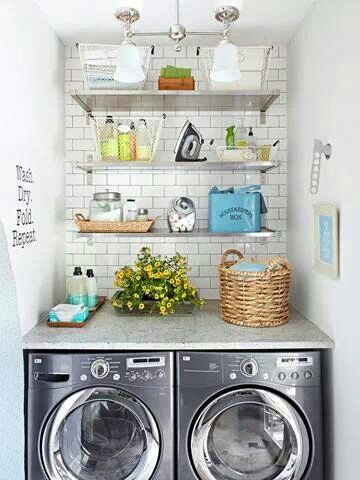 source: Luscious Laundry Rooms on Pinterest, Hygge & West
0