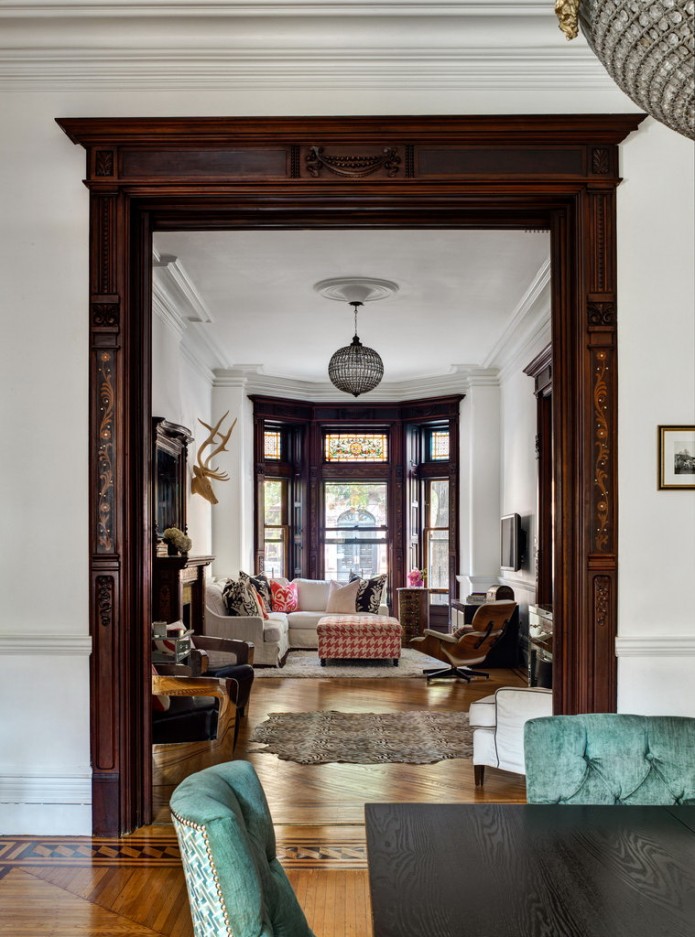 Can anyone please pick up my jaw that is still on the floor from seeing this Victorian Park Slope home? Furniture is superfluous when one has the joy of having such intricate woodwork. But then, if that said owner chooses to incorporate a joyful mish-mash of colourful design & iconic pieces and adds a fair amount of quircky accessories for good measure… well I am in awe.
I will pick up on a few of these ideas for my Forever Home (Just 36 more days before the big move!) such as the antique chandelier in the dining room. Even paired with a contemporary table a stantement chandelier makes, in my humble opinion, the room.
Then, I will certainly use the small hexagonal tiles in our bathroom. There is something timeless about these tiles, and altough someone receltly told me they made their eyes "see spots", I still think they are fabulous.
Finally, as you saw in last week's post, I will dare to go pink in the living room of all places. No longer reserved to the children rooms, pink is sophisticated & elegant and yet it is young at heart and a little carefree I find. So pink it is!
On that note, I will let you bask in these beautiful images all weekend long until we meet again next Monday.
Have a great weekend lovelies!
xoxo
v.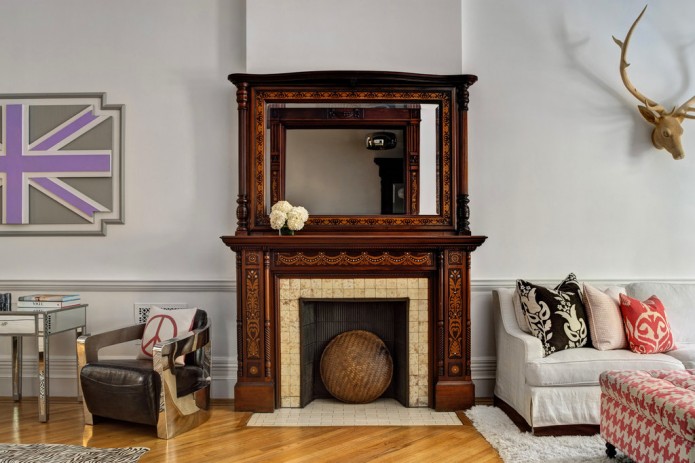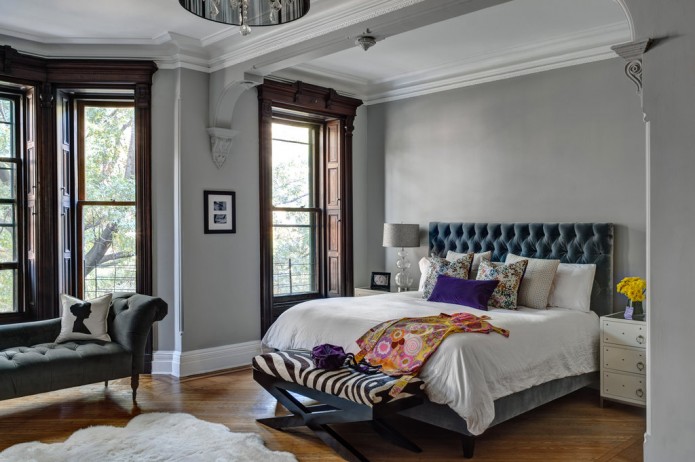 source: NY Times
2