I have encountered twice this season on Sauvez les Meubles homeowners baffled by their imposing brick wall. They loved the charm of it but yet didn't know how to make it "fit" into their decor.
Well, it is to them (and you if the case applied), that I'd like to dedicate today's post in which this home embraces the brick wall thing wholeheartedly with striking results.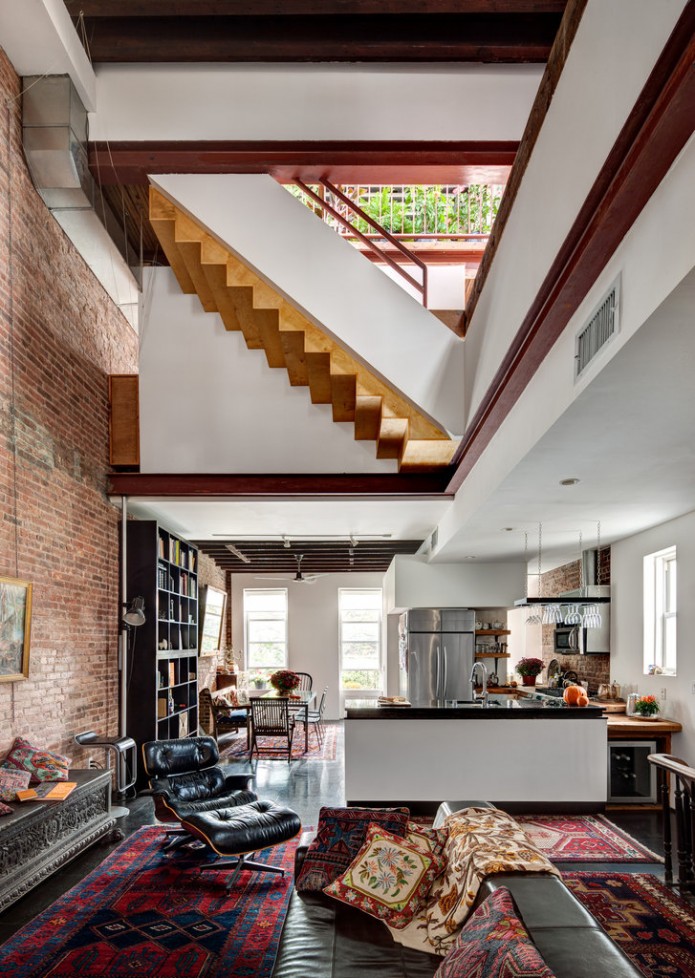 This living room was stripped down to its bare brick walls, and had the original dropped ceiling removed for intense, industrial allure. The rafters remain exposed, and the dark wooden floor gives the room a chic and masculine feel.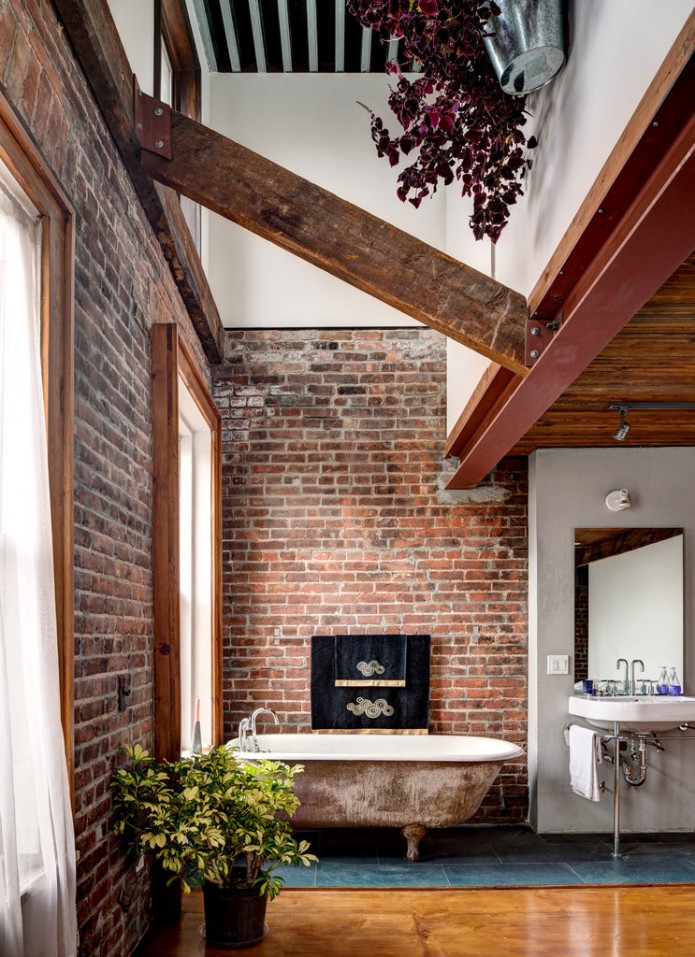 source: NY Times
0