So there you have it… our dining room in its full before glory! It is the oak coffered ceiling and floors that sold me on this room. But the rest had to go! The diminutive chandelier, the heavy and formal furniture and the buttery yellow walls were anything but us. So, we moved in on december 7th and (promptly) took on the project of decorating our forever home in order to greet our family on Christmas (yes you read right, we were entertaining 20 people on Christmas).
And this is what it looks now. You'll forgive me the fact that it still looks a little yellow but it is the incandescent lights playing tricks on me today. I'll take better pictures on a sunny day! Anyhooo, our dining room now reminds me of Alice in Wonderland falling in the Rabbit hole with its whimsical Hygge & West Otomi wallpaper in greige and white covering 3 of the 4 walls and our animal kingdom spread over the room in different vignettes.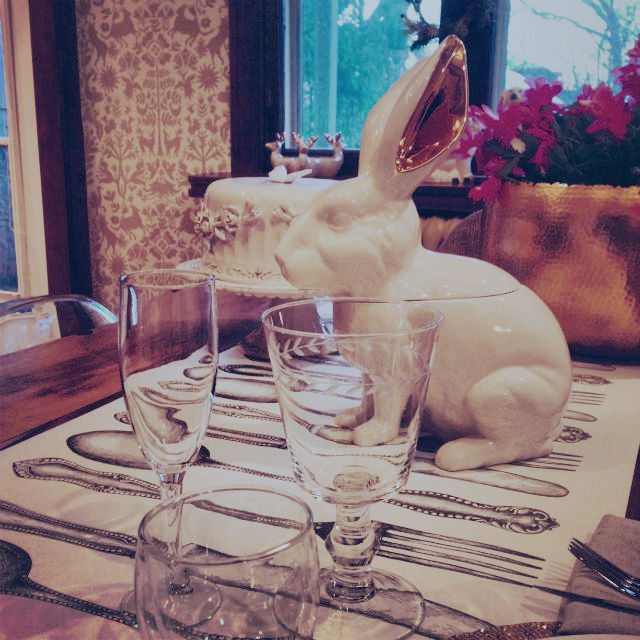 Tonight we are hosting again and, for the occasion, I chose to dress the table in a simple disposable paper table runner. Add to that simple etched goblets, a ceramic rabbit cookie jar with golden ears (isn't it just so adorable?), a large antiqued brass bowl, vintage Wedgwood "Countryside" dishes and linen napkins.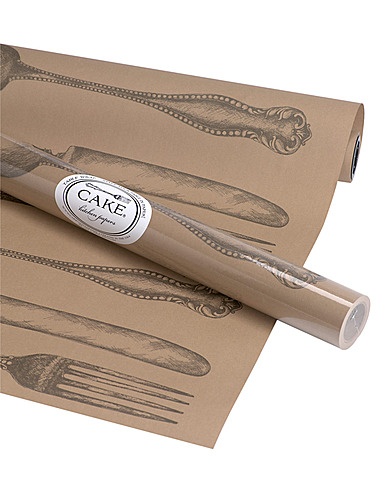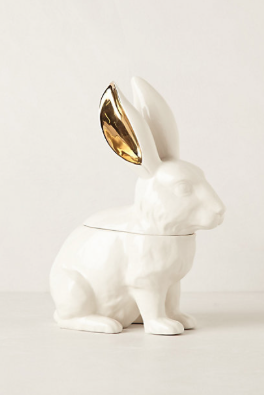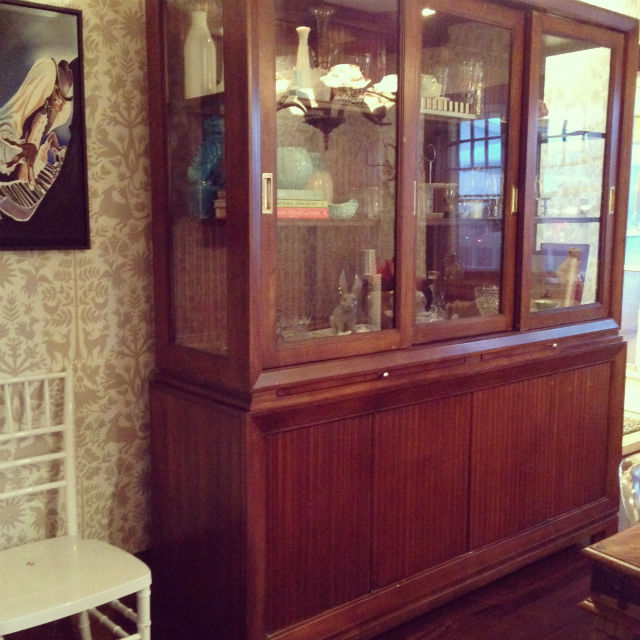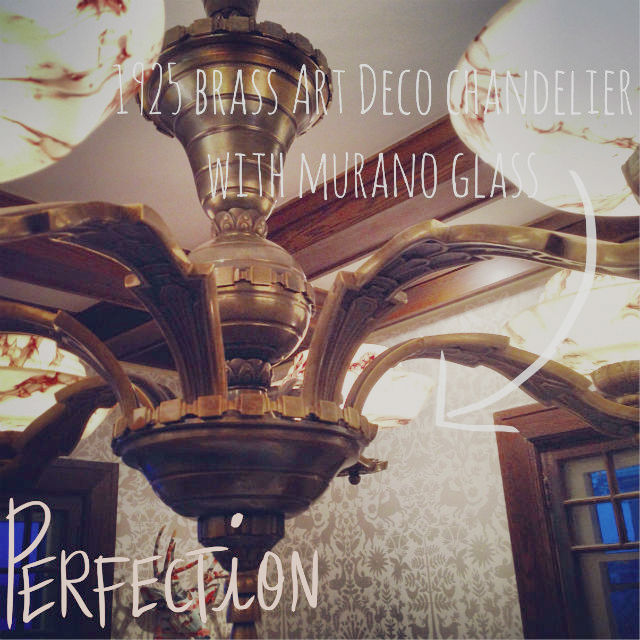 But besides the wallpaper that I love and the personal "knicks-knacks" I've collected over time, the biggest piece of pure joy in the room is the antique 1925 Art Deco chandelier that I was lucky enough to find at l'Allumeur in Montréal. It is made of solid brass (it weighs a hefty 45 kg) and is adorned with 5 Murano glass globes. The story is that it came in the 20's by boat from Italy and that it has been in the same family since until the succession sold it a few years ago. It has since made it's way onto 2 films decor before landing in our dining room (JOYYY!)
Before returning to my festive preparations for tonight's family gathering, let me take a moment to wish you all a very Happy New Year! May it be filled with joy, health and the realization of your most coveted dreams.
xoxo
v.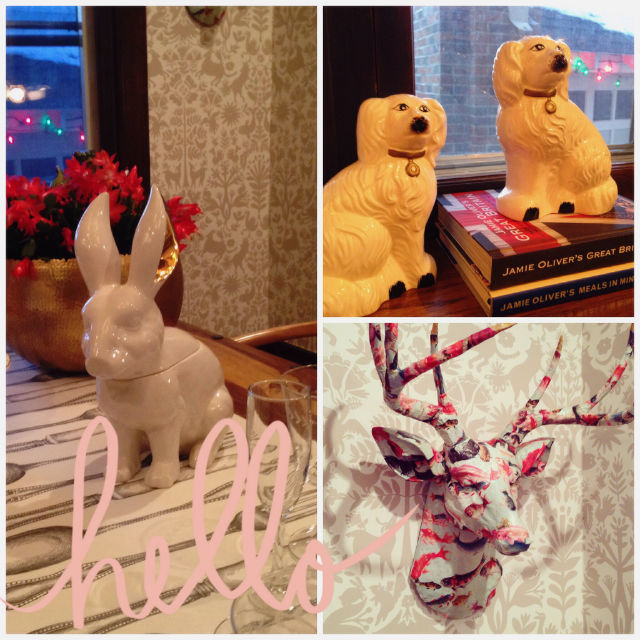 Shopping Guide:
Hygge & West Otomi Wallpaper: Buk & Nola
Flatware table paper runner: La Maison Simons
Ceramic rabbit cookie jar: Anthropologie
Vintage Wedgwood Dinner set: Marché aux Puces St-Michel
Goblet wine glass: Similar from Villeroy & Boch sold at The Bay
Antiqued Brass Bowl: Ethan Allen
Anita Linen Napkins: Available at Buk & Nola
Bernhardt Buffet & Hutch
1925 Art Deco brass & Murano glass chandelier: L'Allumeur Lampiste, 1904 Notre-Dame st. West, Montréal
Vintage Stafordshire dogs: Etsy
Jamie Oliver Cookbooks: Indigo
Papier mâcher deer head: Jennifer Koshbin
Milk Glass vases: flea markets & garage sales
Photos source: Vanessa Sicotte
0