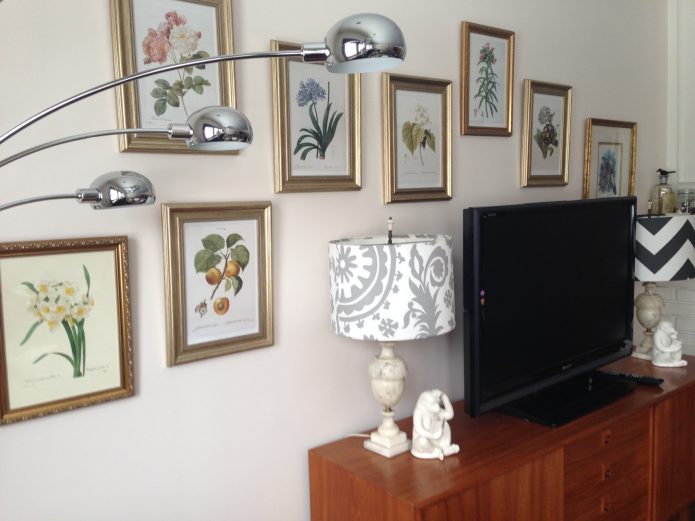 I am into blooms & bugs these days. Wait, that sounded a little weird. Let me rephrase, I love botanical prints – with extra brownie points if they are vintage – and insect inspired decorative items. I purchased 7 vintage prints on Etsy a while ago and had them all framed in different frames with the one thing in common… their gold tone. Around the black hole that is my TV (with 3 children it was not an option to live without), they help to minimize the enormity of the said electronic contraption, plus they look fresh with that vintage twist that I love.
In my bedroom sits proudly the little John Derian Blue Butterfly plate that my friend and blogger extraordinaire Gabrielle, of Savvy Home,  gave me. Butterflues & rhinoceroses go well together don't they? Oh well, another mystery of life to be resolved.
In the meantime, here are some items on my coveted list involving blooms & bugs of course.
Have a great weekend lovelies,
xoxo
v.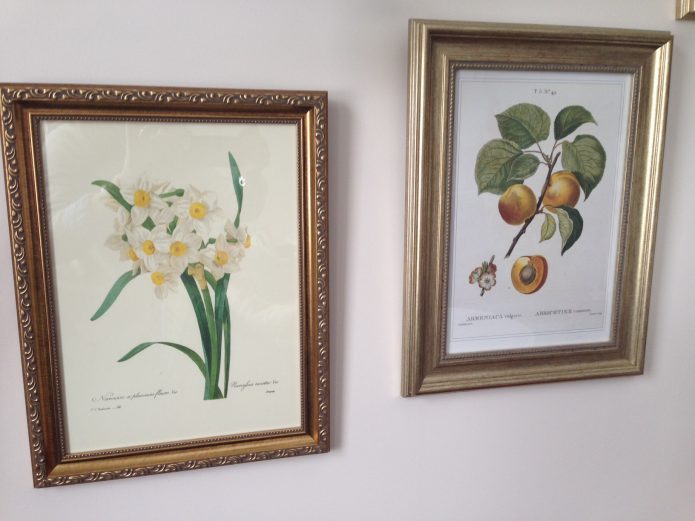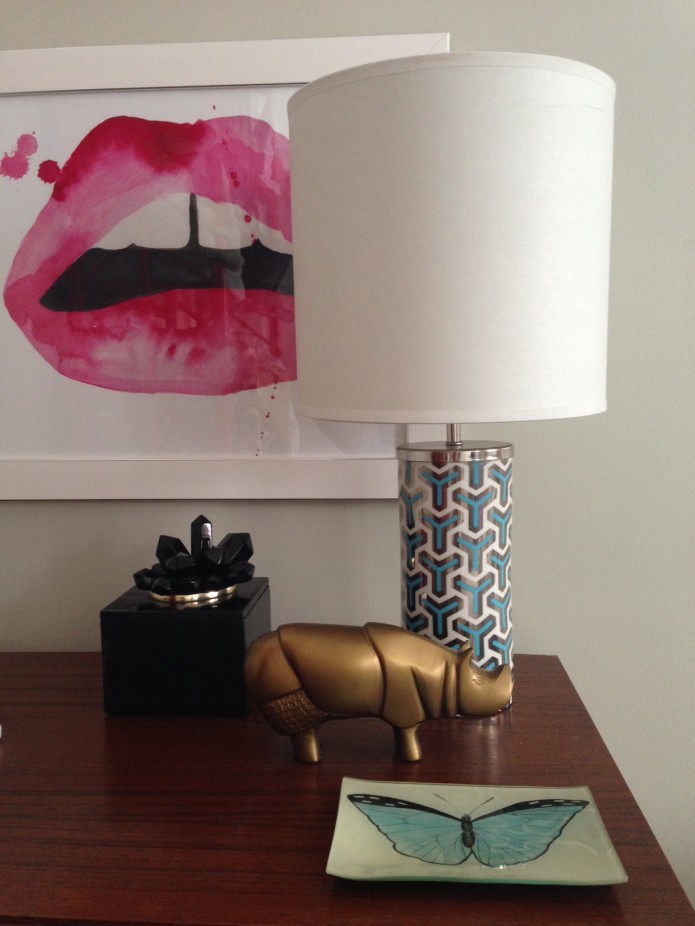 Sources: 1. 7 For All Mankind Floral Skinny Jeans 2. Kate Spade New York  17 months agenda 3. John derian Blue Bufferfly pencil tray, 4. Balenciaga Florabotanica, 5. Vintage Botanical print, 6. Cloud pillow in Liberty Print by les Triplettes, 7. Floral Heart Print at Buk & Nola
0