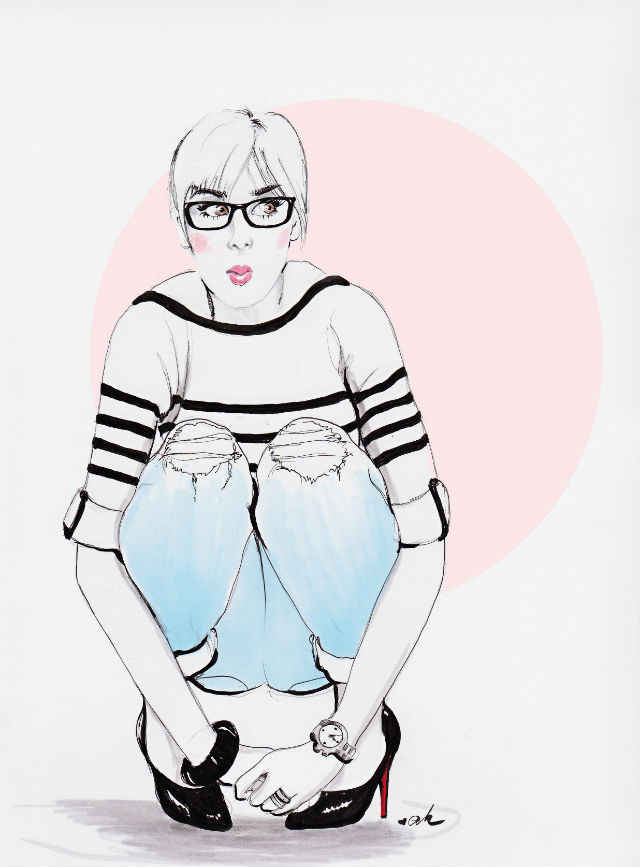 This is little ol' me seen through the eyes (and amazing talent) of fashion illustrator Anna Hammer. I met Anna through her Etsy shop when I purchased 4 of her gorgeous illustrations for one of my decors on Sauvez les Meubles. I immediately fell in love with her work. The watercolour effect, the whimsical & cheeky portraits and of course her love for pink! So you can imagine my utter joy when she agreed to make me 2 new illustrations for my blog.
You can guess that I'll commission her again for future projects, you'll just have to stay tuned to see what I have up my sleeve.
MERCI from the bottom of my heart Anna, you have found a way to make me look like I am 25 again, and for that, there are no words. :)
xoxo
v.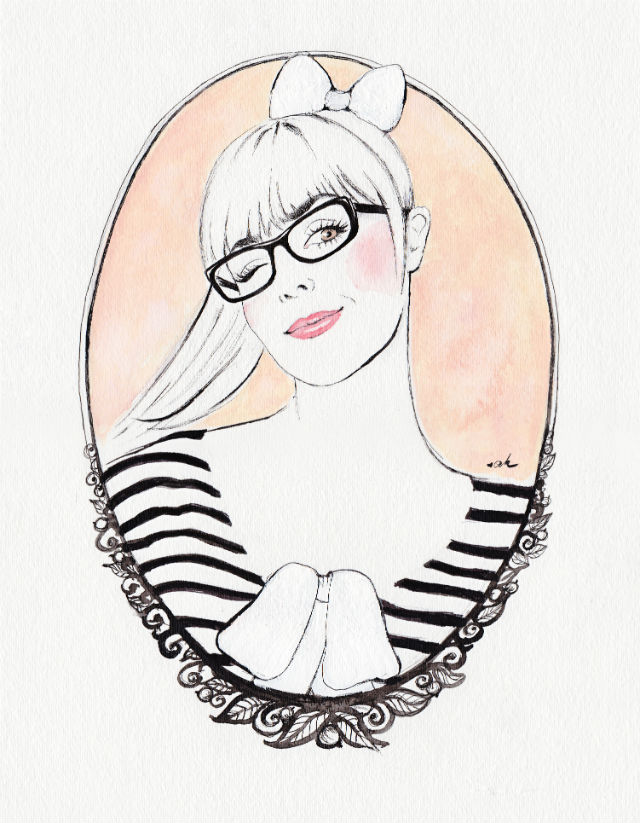 If you would like to see more of Anna's work, visit her here:
Anna Hammer Fashion Illustrations on Etsy
Facebook
Her website on deviant
Her Blog
Follow her on Instagram @hmmrable
1