How many of you have your bags all packed up and are ready to head out to warmer climates for Spring Break? I have never checked in history books why French Canadians gravitate towards Florida to get some warming rays. But they do… in very large numbers. Don't get me wrong, I love Florida, especially its sorbet coloured buildings and its iconic Palm Beach Style. I have been known to sashay in a little Lilly Pulitzer number during summer months. The abundance of florals, seashells, Kelly green, and pink are like a magnet to which I am invariably drawn.
So what better way to kick off the Spring break today than with some immersion class into Palm Beach Chic. Here is my personal view on the subject.
All White
Invest in a lot of white paint! Furniture, walls, floors even; all these key elements to the decor will anchor the space and prepare it for the more vibrant punches of citrus or sorbet colours.
Klein Tools Clutch @Galerie-CO
Get Roped in
My personal key elements to successfully accomplish the look  include anything made with boat rope (I am a huge fan of The Ropes bracelets). Sisal rope is great too and make for a slew of great DIY projects: covering a lamp's base, making staircase rungs, hanging mirrors, etc…
Bamboo-zled
Bamboo invoques coastal living and sand in your canvas tote bag. Bamboo (or bamboo inspired) furniture is a must-have. I personally prefer it lacquered then natural, but in both cases, it sets the mood for the room. Complement the bamboo furniture with some Chinoiserie accents for even more "oomph".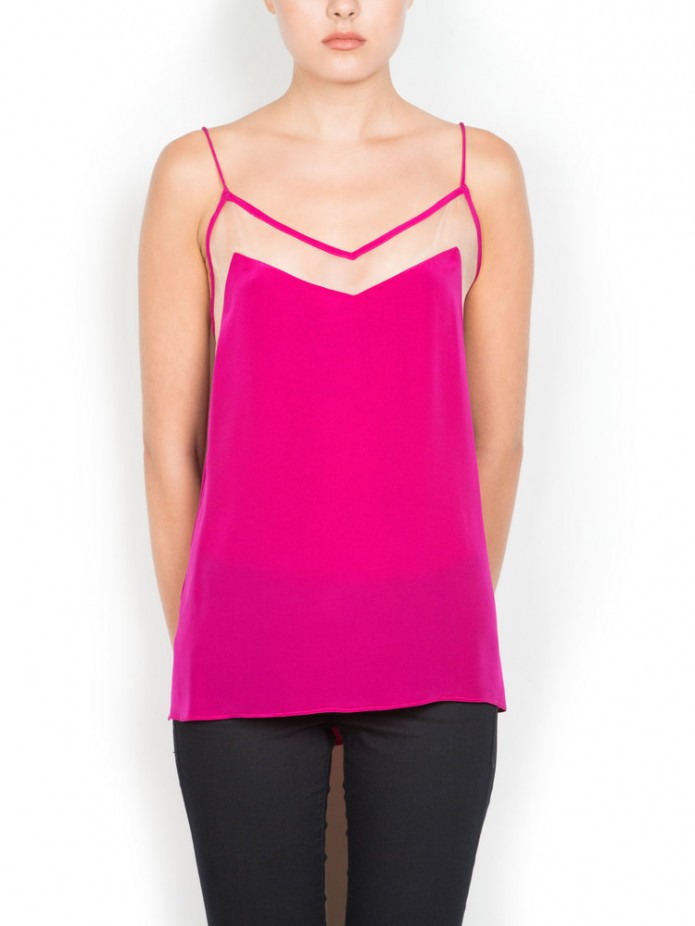 Cami NYC  
Flamingo Pink
Finally, Palm Beach Chic needs to have some quirky elements to become alive. One of these whimsical symbol is the flamingo. Interpret it your own way, whether through a brightly coloured silk cami, a funky iPhone case, or the fabulous Flamingo Wallpaper by Cole & Son which I love to see in a powder room, foyer or mudroom.
Shop the List:
1. Marc by Marc Jacobs Karlie Leather Jacket, 2. JCrew Tiny Flowers Earrings, 3. Ted Lapidus vintage sunglasses, 4. Cozamia Art Flamingo Mingle, 5. Tory Burch Flamingo iPhone5 case,  6. The Ropes bracelet, 7. Jonathan Adler Chippendale Side Chair on order at Ludovik
Enjoy the vacation snowbirds and travel safe!
xoxo
v.
0