Do you believe in serendipity? Well my meeting with Susan is just that. I met Susan through an acquaintance with whom I have done business in the past. She told her about my blog, then Susan saw my Tea party segment on Breakfast Television and one thing led to the other and here we arrived… in her lovely living room.
With British Colonial accents punctuating the space, her Montreal home "blossoms" with colour and charm! Her own beautiful paintings hang on all the walls and let me tell you, I have my eye set on the one, with the blue and white vase, above her antique chest of drawers.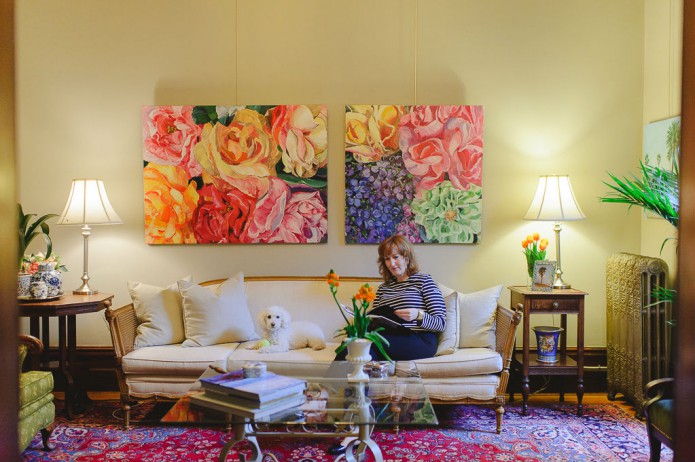 What does every room need?
Life. A home needs life whether it comes from a bouquet of fresh blooms, homemade food, or the presence of a beloved pet.
Editor's note: We had to consciously edit out many pictured of her adorable dog Gigi as we were completely smitten!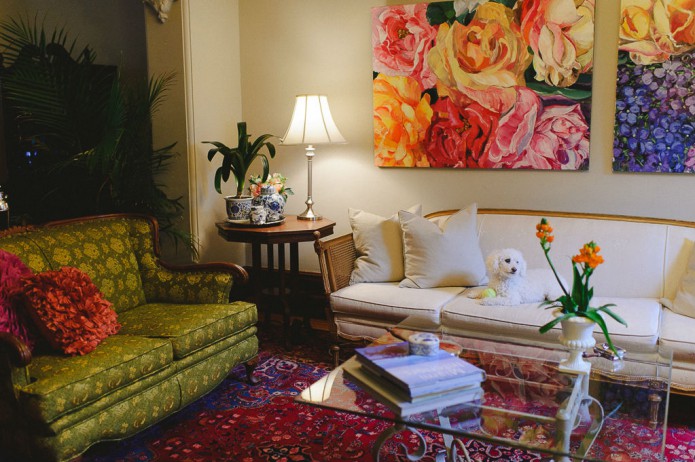 What is your most cherished object on the room?
I have a 1920's British Colonial caned chair that belonged to my grand-mother when she lived in Jamaica.
The three panels plantation caned back is particularly stunning in our book! 
What item do you covet but that you have yet to find (again) or been able to afford?
There was this couch I saw at Eaton's. I had never seen it anywhere but in books but unfortunately it was sold to someone else and I have never been able to find the same.
What's your cup of tea?
I am actually not a tea drinker, but I do enjoy my coffee.
This fact did not keep Susan from displaying, for our enjoyment, her beautiful collection of antique china.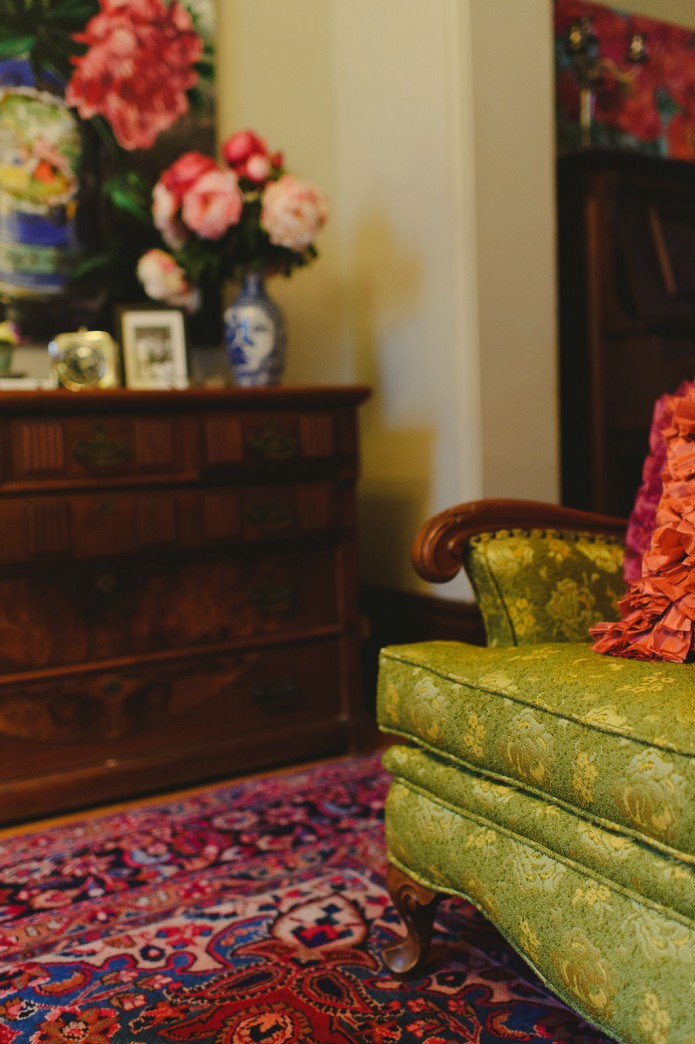 What are your 3 best kept secrets?
Food: L'Express (3927 Rue Saint-Denis, Montréal). I have been going to this restaurant for years now. I don,t even have to ask for a drink anymore, they know my order by heart. (Garçon, a glass of Chardonnay s'il vous plait!)
Shopping: Antique Junk Shops on the Eastern Seaboard. (Oh how we agree!!!!) 
Jewelry: My neighbour friend whom does stunning jewelry. Every time I go visit her, I come out with something new. (May we visit too?)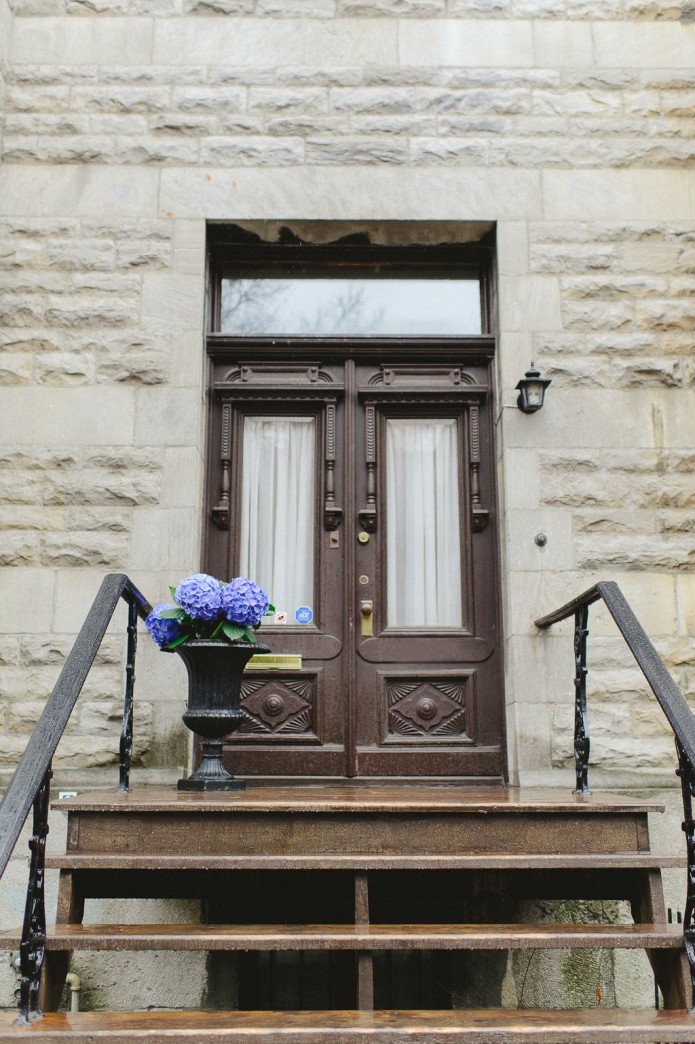 Photographer: Émilie Iggiotti
0