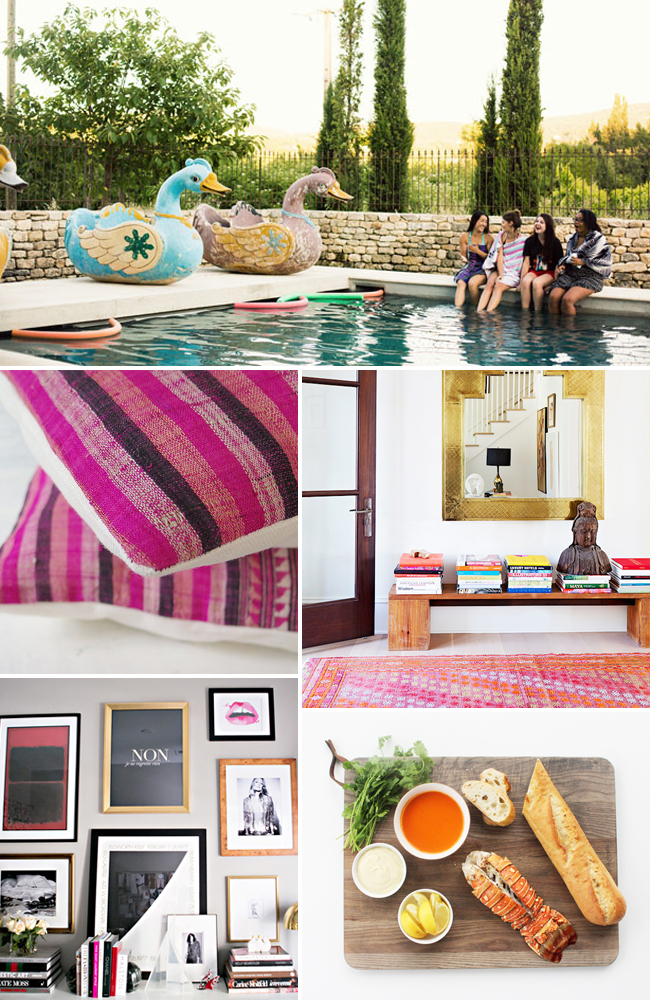 Oh, the guilty pleasures of procrastination… Whether you're looking to kill time at work or you're already looking forward to a lazy Saturday morning in bed, you'll need this week's best links to keep you entertained… – Gabrielle, Savvy Home
Visit this insanely cool Art & Design college in the South of France.
Try making these easy DIY throw cushions this weekend.
Tour Darius Rucker's stunning Charleston home designed by Angie Hranowsky.
5 rules to build the perfect gallery wall.
Broiled Lobster Crostini with Champagne Sauce? Yes please!
Twitter | Facebook | Pinterest | Instagram
0