Because there is always a classy way to go gray, and because we should all learn from Jenna how to cuff our shirts, here are my moments spotted on the web last week.
Happy Monday, have a great week lovelies!
xoxo
v.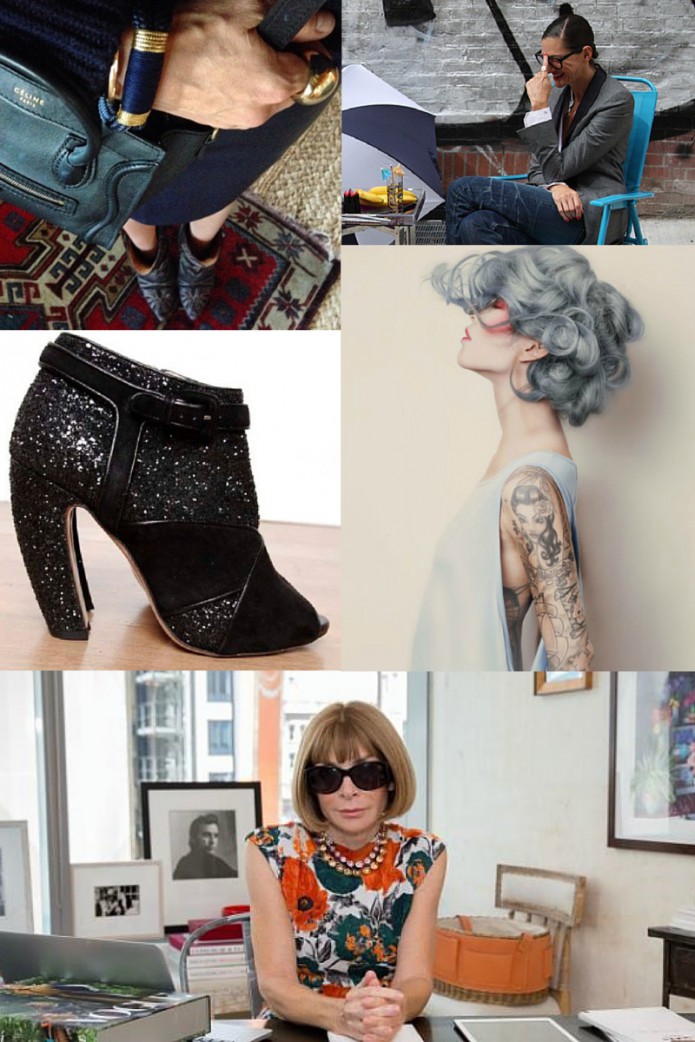 Spotted around the web
Vogue's 9 most iconic lipstick moments
Constellation: The New Damask & Dentelle bedding collection in collaboration with les Triplettes.
Follow the Ropes of Maine on Instagram

Video: Jenna Lyon's secret on cuffing a shirt… and applying lipstick without a mirror (we're on a lipstick trend today it seems!)
Great, GREAT, little black booties. Just because, a girl is a girl! Too bad they are too small for me.
Video: Anna Wintour in 73 Questions
0