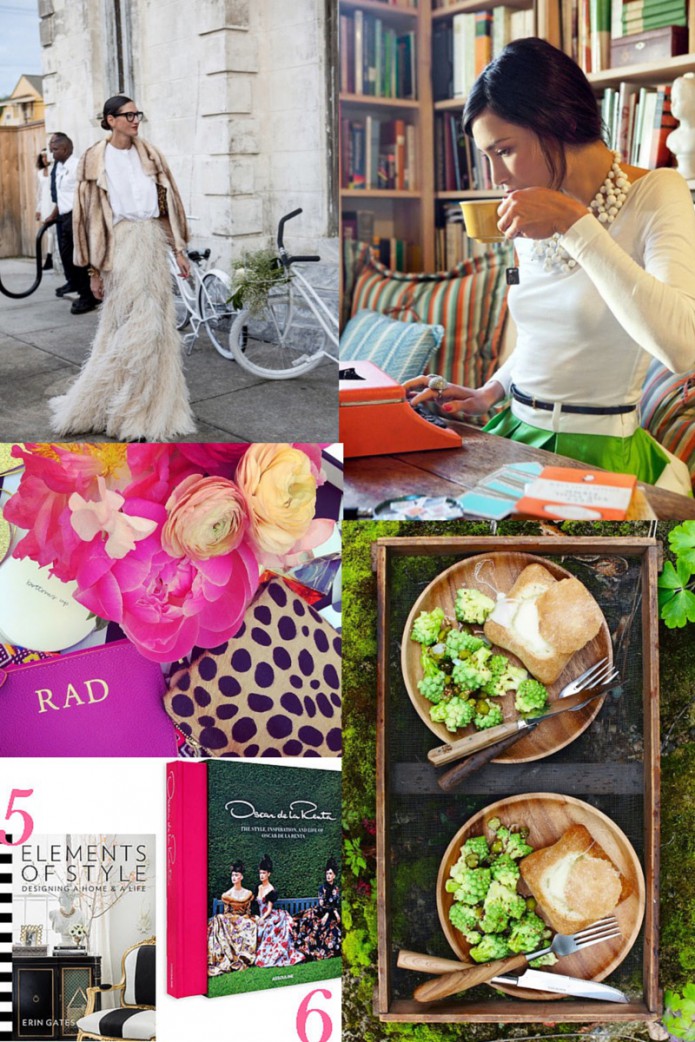 What an exciting week it has been! Wednesday I hosted a media event, in my own home, for the CANVAS Christmas collection of Canadian Tire and despite the fact that I'll be vacuuming glitter off my rugs until easter, I cannot believe how gorgeous it all turned out.
Then, on Thursday, I hosted a Christmas table setting workshop at West Elm and that was so much fun. The turn out was great (thanks to everyone who came) and I got to meet all sorts of lovely people.
So now, I deserve a rest and some quiet time with my little ones & my hubby. This weekend I'll be catching up on my blogposts reading… starting with these.
Have a great weekend lovelies!
xox
Jenna Lyons does it again.
You work from home? Here are some golden rules to live by.
Now that will get me to eat cauliflower… anytime!
A beautiful home in the West Village, contemporary & classic too.
Jamie, from Furbish Shop, gorgeous pattern play.
9 books to add to your Christmas wishlist.
0