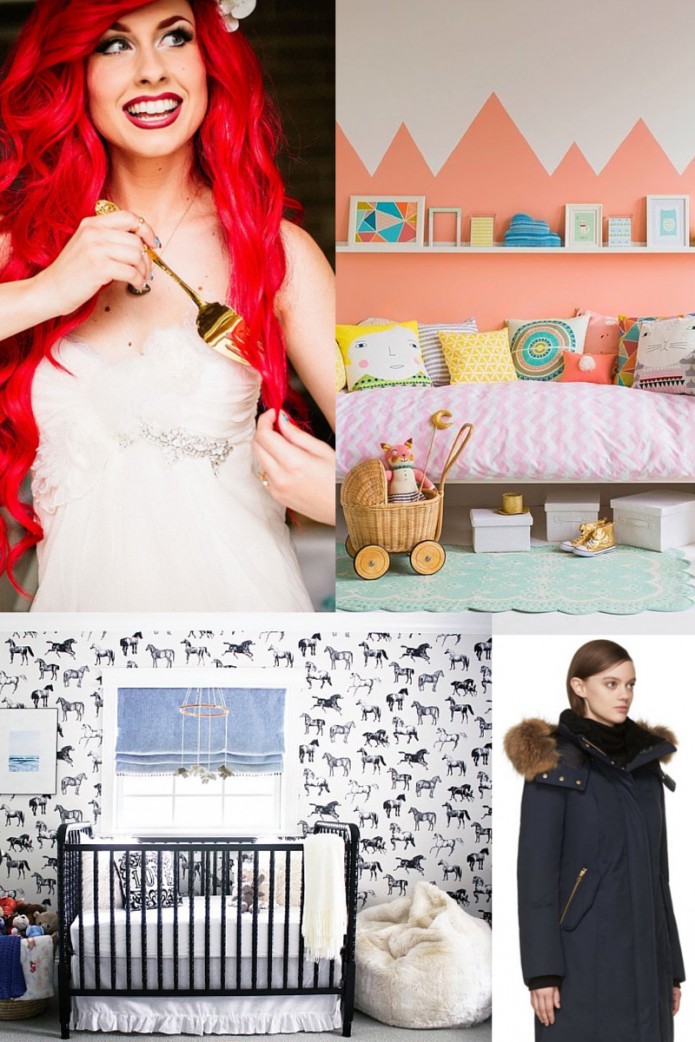 This week has been a colourful one. I have been super busy working on some coloration palettes for a client as well as while pouring over some inspirations for my upcoming Holiday events that I will be hosting: at le Marché des Lutins tomorrow, at West Elm on the 20th and here at home on the 19th for another media outlet. 'Tis the season! 
Here are some of the things I spotted on the web this week:
A beach wedding MERMAID style… yes mermaid.
Because we all need a little INSPIRATION from time to time. These geometric wall patterns are anything but boring.
This week I pondered over the age old debate of whether to WALLPAPER  a small room or not.
Check out A Beautiful Mess NEW SHOP. #ChristmasList
I am over the moon about THIS parka.
Let there be LIGHT!  I have been looking for a desk for Madie, now in kindergarten and I think I have finally fallen in love. What do YOU THINK?
I need me a little one of these CHOKER NECKLACES for the holiday parties that are in a not too distant future.
Paired with flat knee high boots and knit tights, dresses like this ONE have become my uniform this fall.
Have a great weekend lovelies!
xox
0