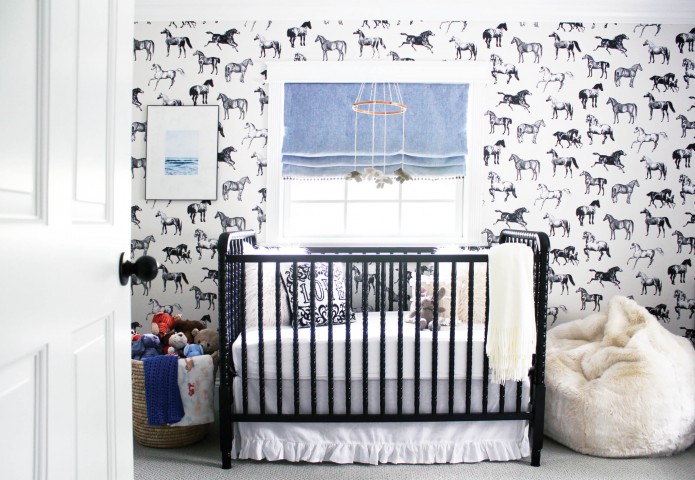 To wallpaper or not to wallpaper, that is the question… Actually it is not. Whatever the case, I always rule in favour of wallpaper, especially in a small room.
Recently, I have been asked if four walls of wallpaper in a small nursery would be too "intense". As counterintuitive as it may seem, the idea of adding busy visual clutter by way of bold patterns into a room where square footage is at a premium, is a good idea. The fact is that no matter how you see it, a small room will gain in shine and sparkle with patterns and it will fall flat (read here: be boring) without.
Case in point, this lovely nursery with its four walls of the gorgeous Collette wallpaper. The equestrian motif gives the room a touch of timeless elegance and of unadulterated whimsy which is exactly what every nursery needs. Case rested.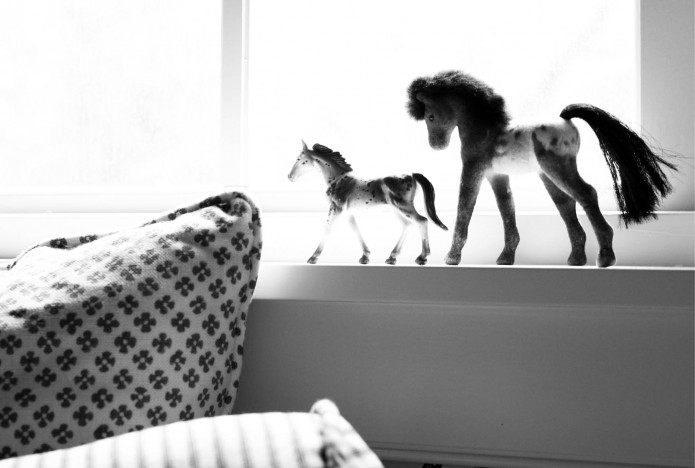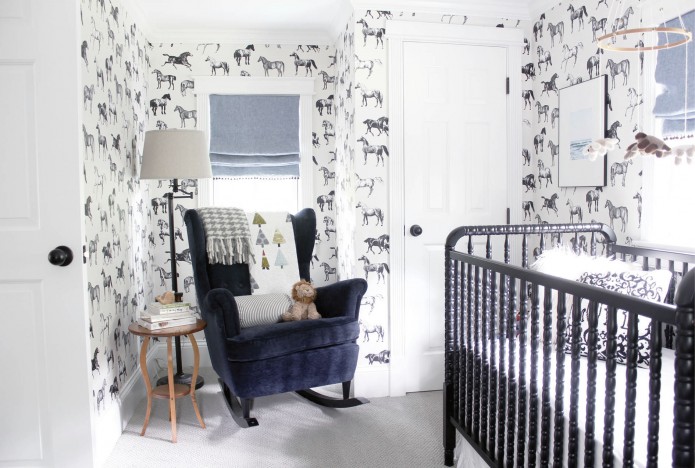 Shopping
Rabbit lamp | Woven baskets | Collette wallpaper | Spindle crib | Changing table | Black and white ticker bolster | Window seat throw pillow | Faux fur bean bag | Rocking chair
photos via: Color Me Carla
SaveSave
0