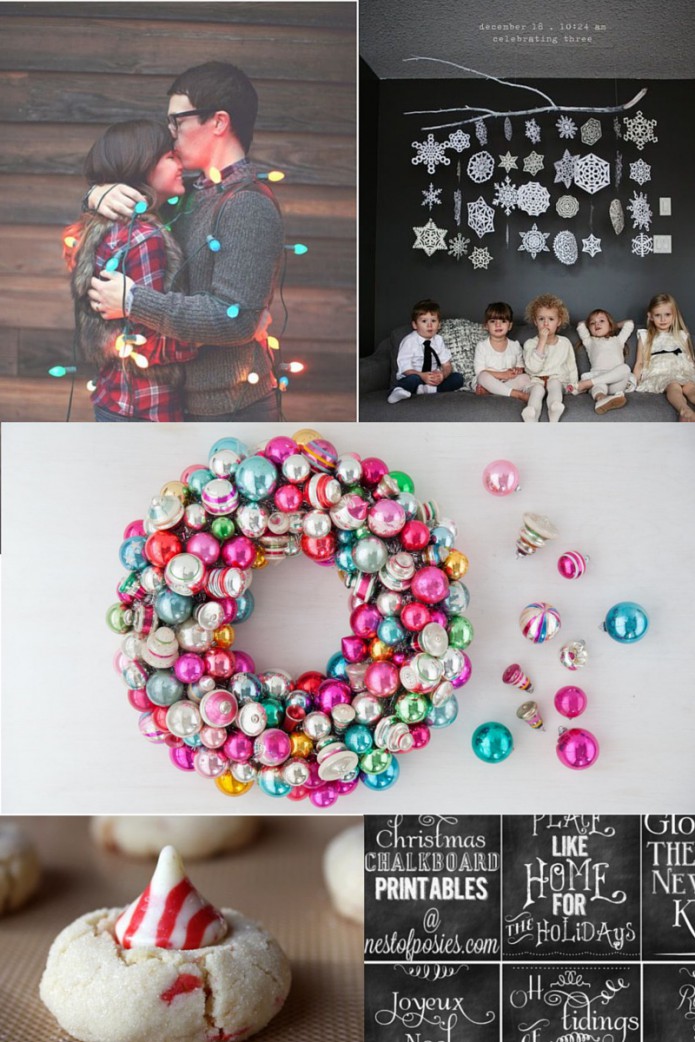 How was your week lovelies? Mine was busy as hell, but it's amazing how I love what I do and it makes it all worthwhile. That being said… I am really looking forward to our time off as a family. Two whole weeks to snuggle together, play in the snow, and sleep sleep sleep. I know it might not sound super exciting to some (or many) of you, but to me it's pure bliss. In the meantime, here's what I'll be reading this weekend.
Cheerios lovelies xx
Here is what I'll be up to this weekend:
Go ahead and wrap yourself in Christmas lights! #YOLO
Let it snow, let it snow, let it snow! I am crushing over  this snowflakes branch
Ever wondered how to make an Ornament wreath? Well, we can count on Martha to show us a great tutorial!
A great recipe of Candy Cane Kiss Cookies that I will be trying this weekend.
DIY: Make a great copper stockings rack
A funky and rustic Christmas tablescape
Gab proposes 5 great ways to brighten your home this winter
And some great gift  ideas to bring hostesses over the holidays
0