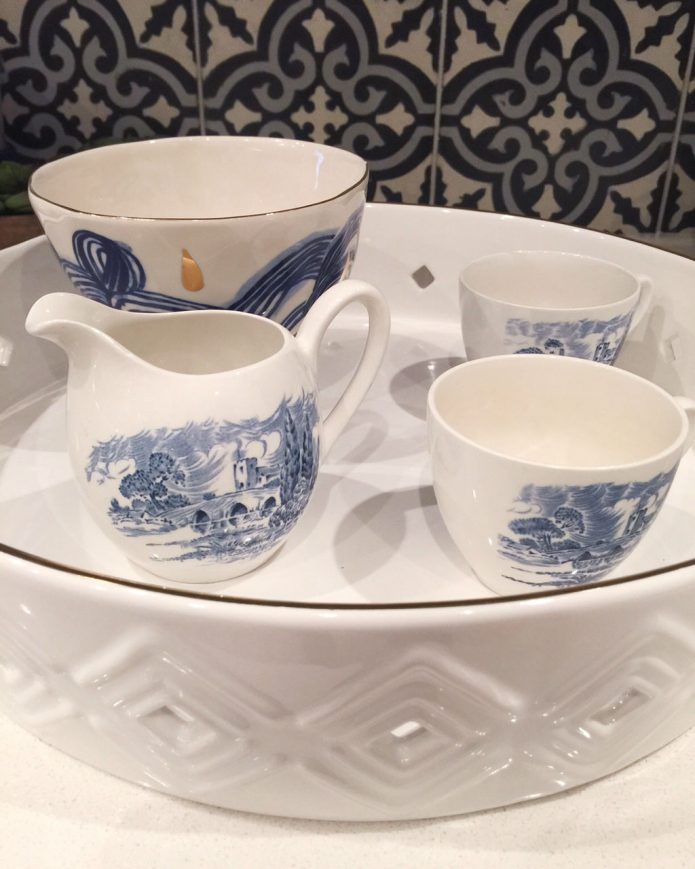 So this weekend, hubby, the kids and I went across our border to the States in order to buy a few summer dresses from the much anticipated Lilly Pulitzer line for Target. Bright and early, with coffees for us and snacks for the little ones, we embarked on our journey, filled with the promise of colourful prints in joyful summery hues.
We got to Plattsburgh just before 9 am (Target opened at 8am) and to my dismay, ALL the racks had been stripped clean. I am serious, not a single dress was left in sight. Someone told me that some ladies were making exchanges at the dressing room and as I went to see what was up there, I saw something I thought I'd never be witness to… women fighting over a 40$ dress! I overheard a woman with over a 1000$ worth of product into her cart say that she was grabbing anything because she didn't care, it was all to resale on Ebay at premium (is that even legal?). It was seriously disturbing. A vision that can never be unseen!
So, very disappointed, I went to the home decor department and was a little luckier there, finding a cute beach throw in white and gold, a pineapple platter and this huge ceramic platter.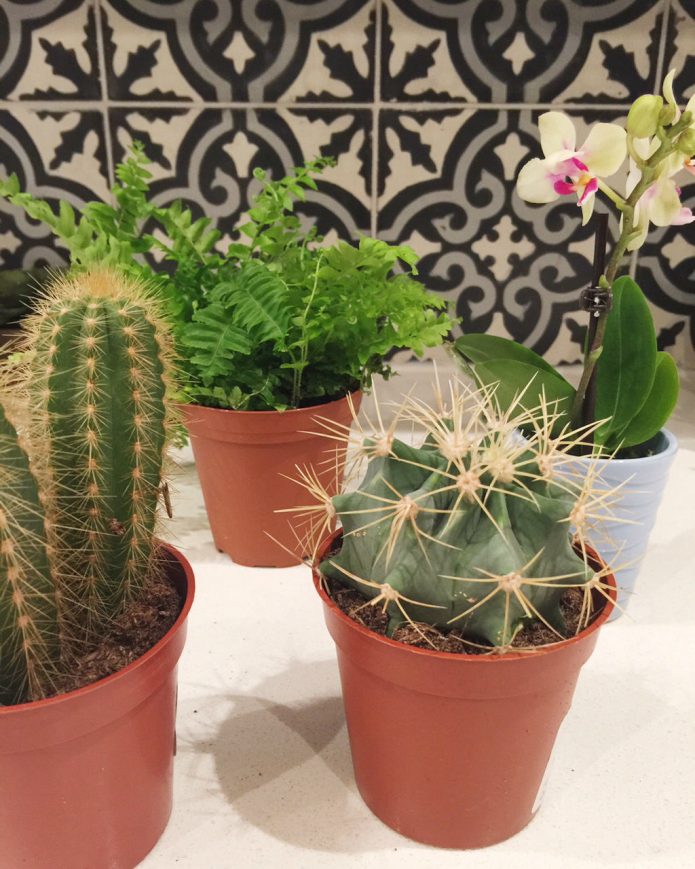 This platter had costed us a trip to the US, custom fees coming back to our neck of the woods and a whole day of driving (we made the best of the situation by taking the fairy to Burlington and spending the afternoon by the lake). So by the time I came back home, I decided that I would make good use of the said platter and use it as a place to corral some cute cacti, a mini orchid and a mini fern I got at my local nursery.
To do this project I used the following: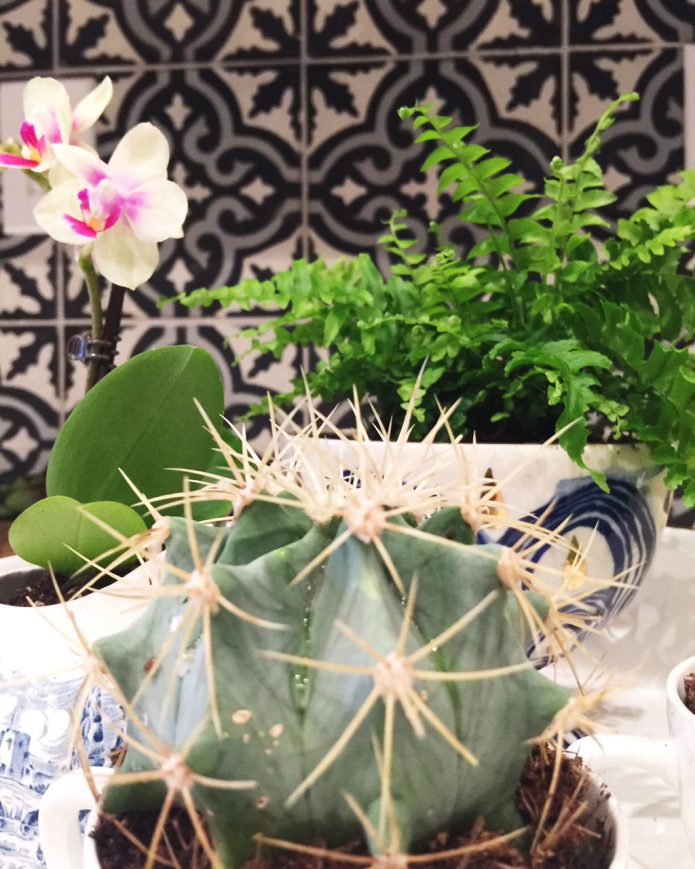 And look at the adorable result! In the end, these gorgeous greens will remind me of 2 things:
1) Never hurry to the States for a special collaboration again. #ShopLocal
2) You get what you get and you don't get upset!
Have a great week lovelies!
xox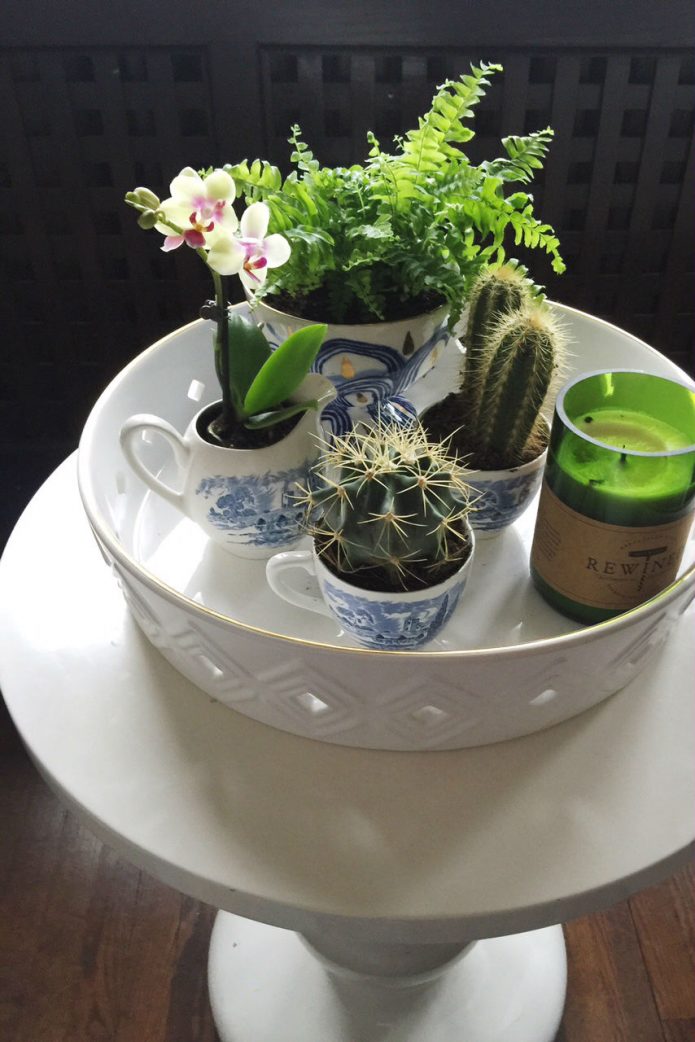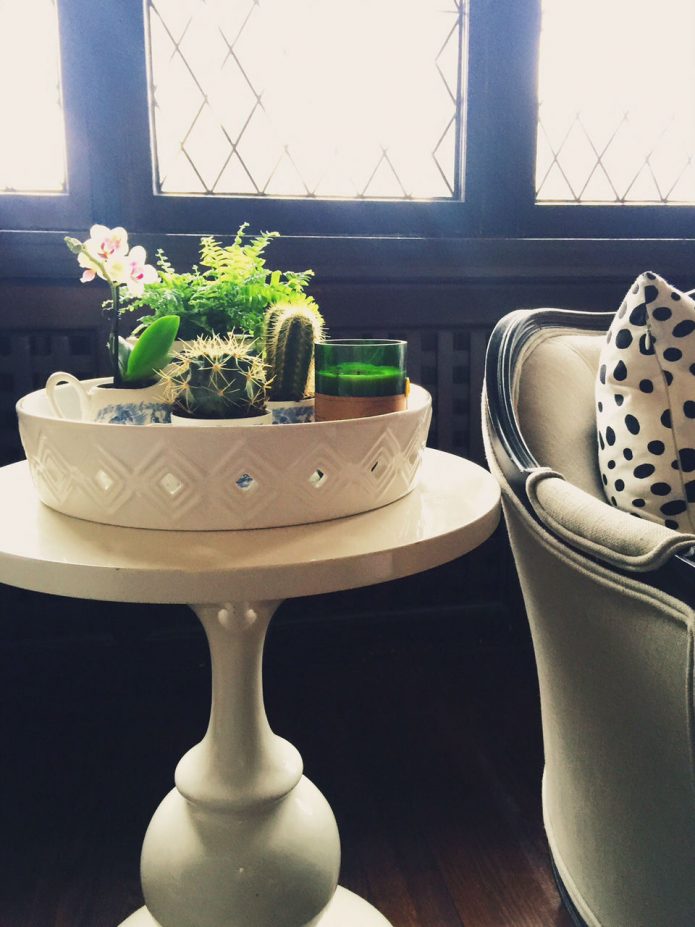 0