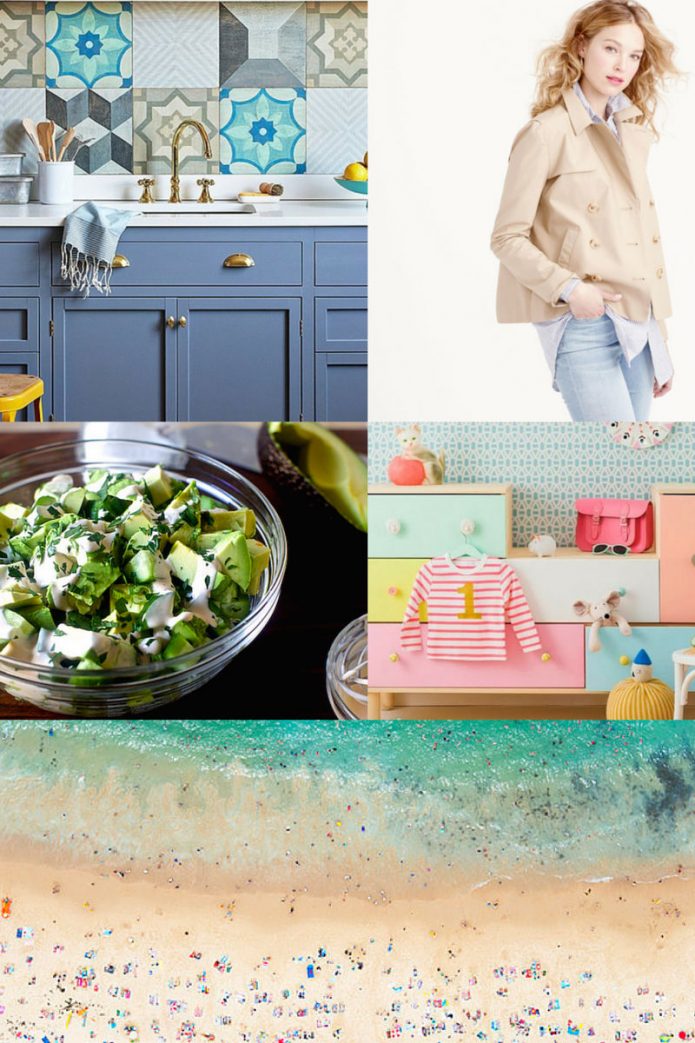 This week has been somewhat (this being the operative word) productive as I have been fighting off a nasty cold. I guess I was too excited to welcome Spring with too light a jacket and socks-less pumps. That's the price of pride & vanity for you. So, this weekend, as I curl up on the couch with a hot cup of tea, I'll be reading & watching these:
The easiest salad you'll ever make (and tasty too!)
I've been looking high and low for a short trench, and I have just found it, & a website that I REALLY should not be hanging around too much… it could get messy.
Don't we all need a little bohemian picnic in our lives? Yes please!
Ok her social media launch was a plumber, but Madonna does it again in my book anyways. Her new video, Ghosttown is out.
Hello cool Ikea hacks
I am crazy about this mix n' match backsplash with amazing tiles from Mirth Studio
Serious art crush on Gray Malin's pieces.
I can't wait to have a friend get engaged to give her this card.
Have a great weekend lovelies.
xox
0