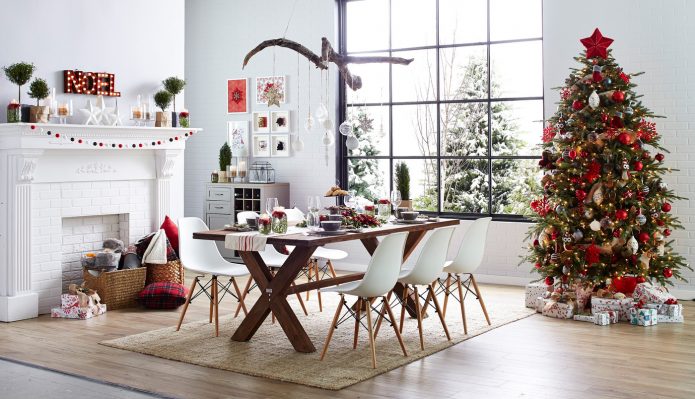 I was thrilled to be working once more with the great team of Canadian Tire on creating holiday vignettes for their fun and colourful CANVAS Christmas Collection. Given the colour RED as my playground, I had to come up with a theme to include this classic colour and make it fresh and new again.
My idea then was to create a Scandinavian inspired tablescape in red and white, with natural elements such as teak, laurel or boxwood branches, sisal, rosemary, and fresh cranberries.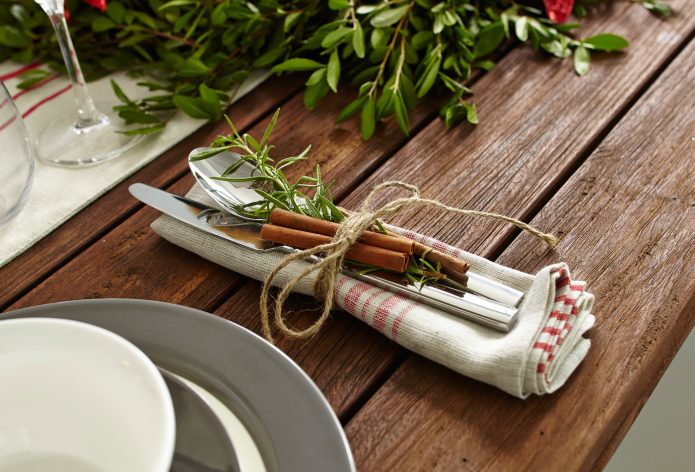 Tableware and napkins
On the table, I used dishes in grey and white for a modern feel and to anchor the space. Simple red and white linen napkins were wrapped in twine before I added a sprig of rosemary and a stick of cinnamon. Not only this detail helps set the casual tone of the evening, but it also gives a lovely festive scent.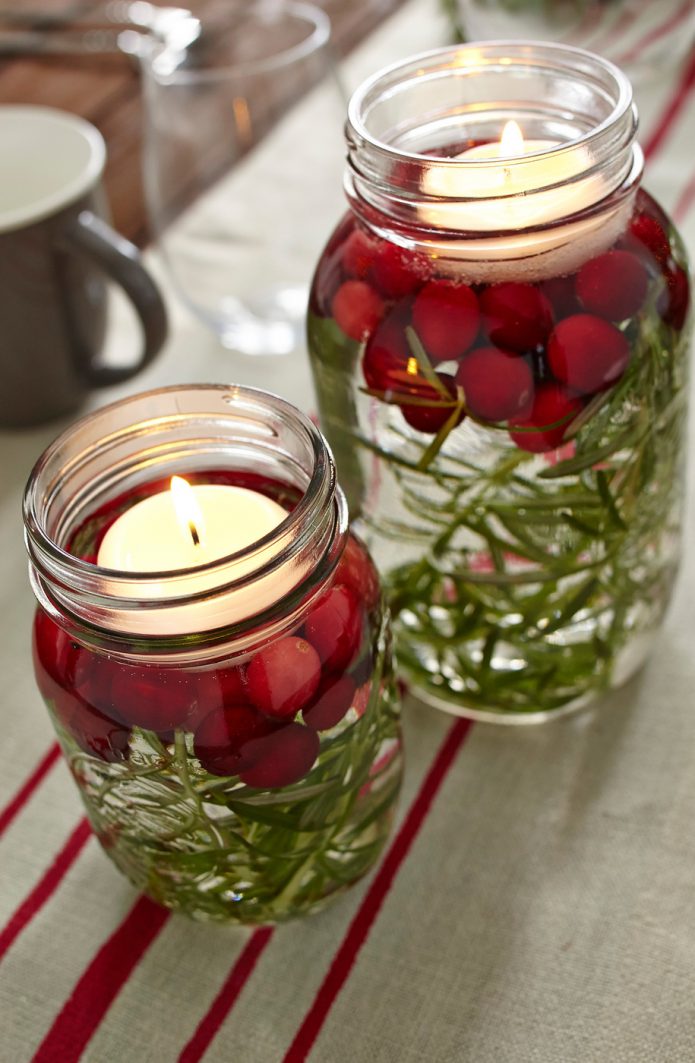 Mason jars centrepiece
As centrepieces I repurposed useful Mason jars by filling them with water, sprigs of rosemary, fresh cranberries, and floating candles. Simple, but graphic and rustic at the same time.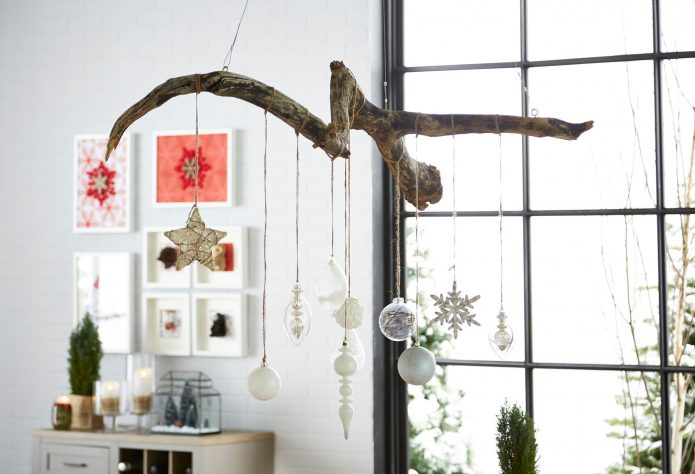 Float branch suspension
Over the table hung the "pièce de résistance", a large float wood branch attached from the ceiling with metal wires on which we suspended gorgeous baubles from simple burlap twine.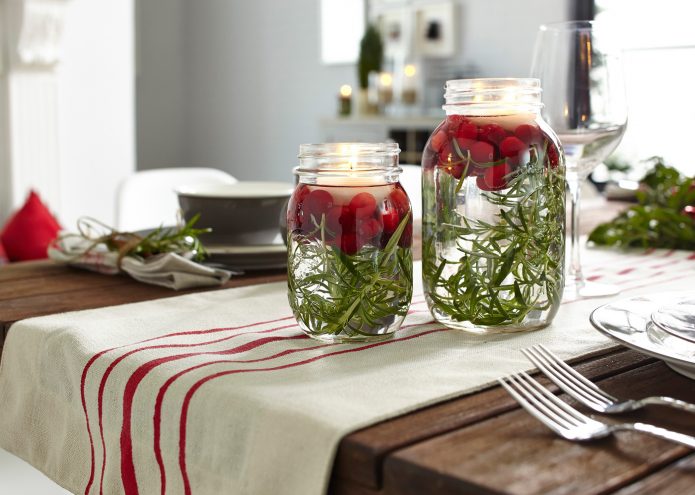 Table runner DIY
In replacement for the traditional Christmas tablecloth, I chose instead to go with a striped table runner.
To make this table runner, nothing is simpler. Take a plain linen table runner, ideally in cream or white, and mark off different with stripes with painters tape.
Then, pain the lines with red fabric paint. Let dry and remove the tape before admiring your handy work.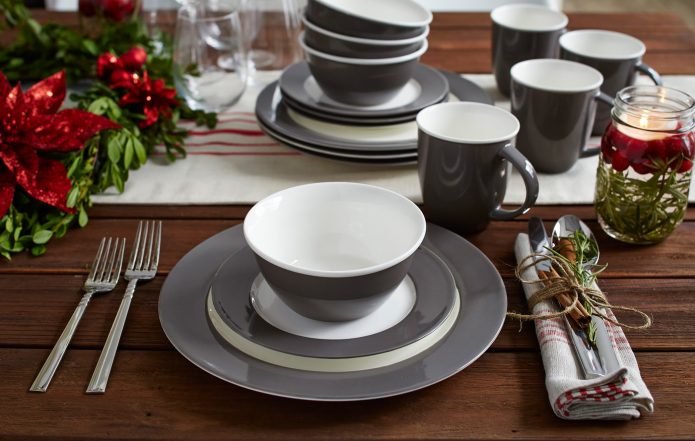 For more ideas, DIYs and tips on how to create your own red & white Christmas, visit Canadian Tire or their RED Holiday Pinterest page.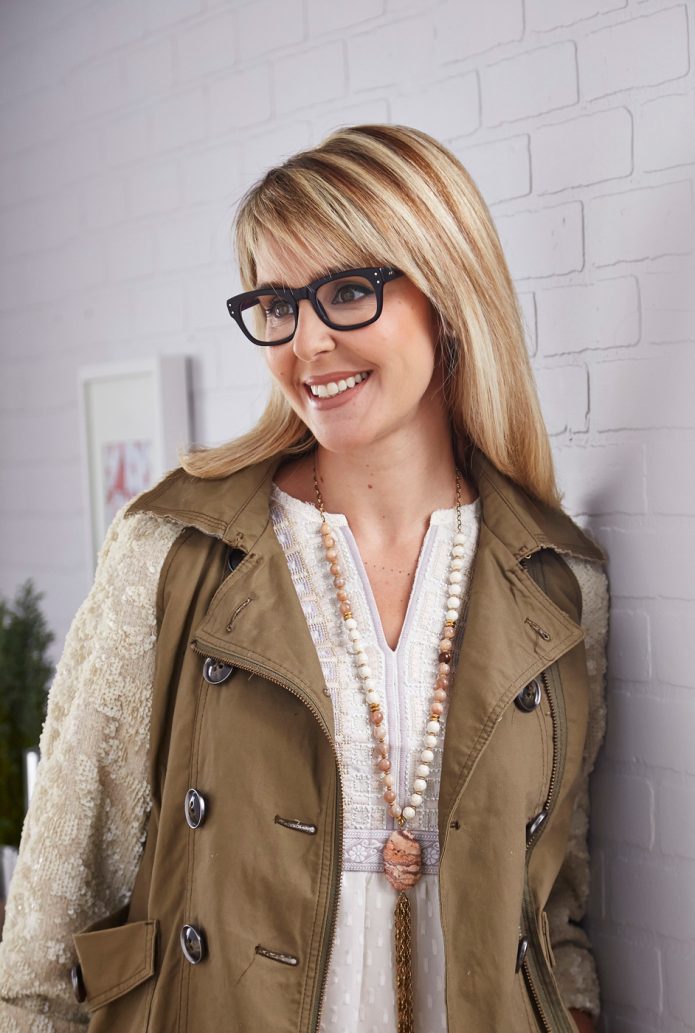 4