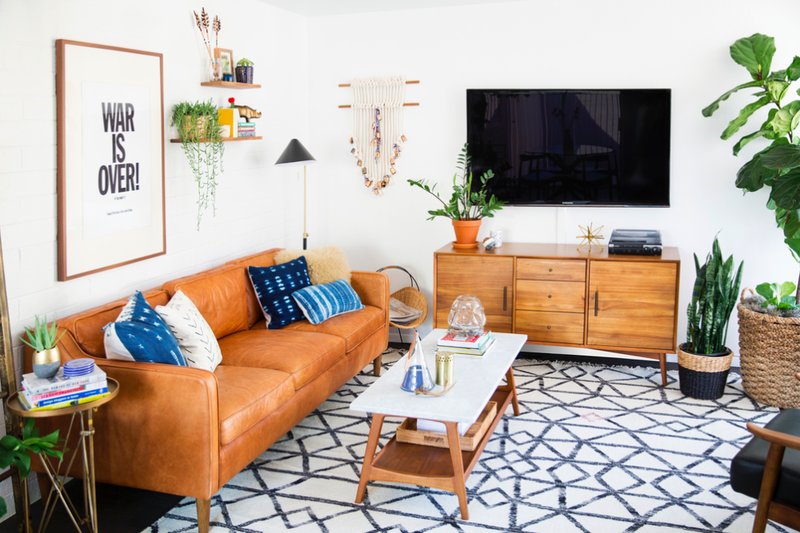 Winter has finally arrived here in Montréal with snow and "seasonal" weather (read here: your nostrils freeze shut when you breathe the morning air). Don't get me wrong, I love winter, its outdoors activities and all, but I do miss a sane dose of chlorophyll now and then. Here are 5 tips on how to get your greens and breathe 'em too.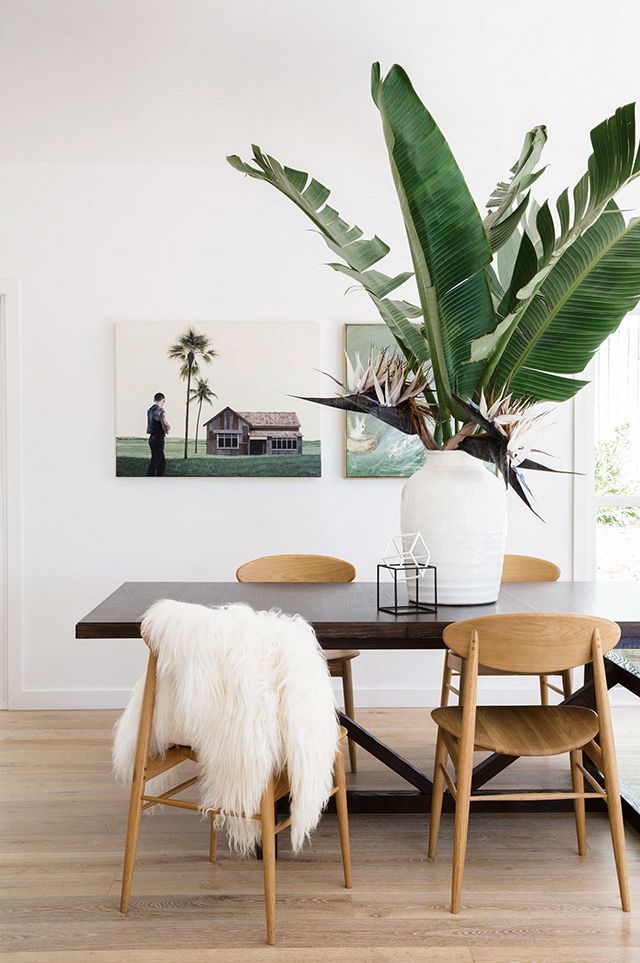 Turn leaves into art
Bring sculptural appeal to a room by putting together a few tropical leaves in a concrete oversized vase. Simple, elegant, striking.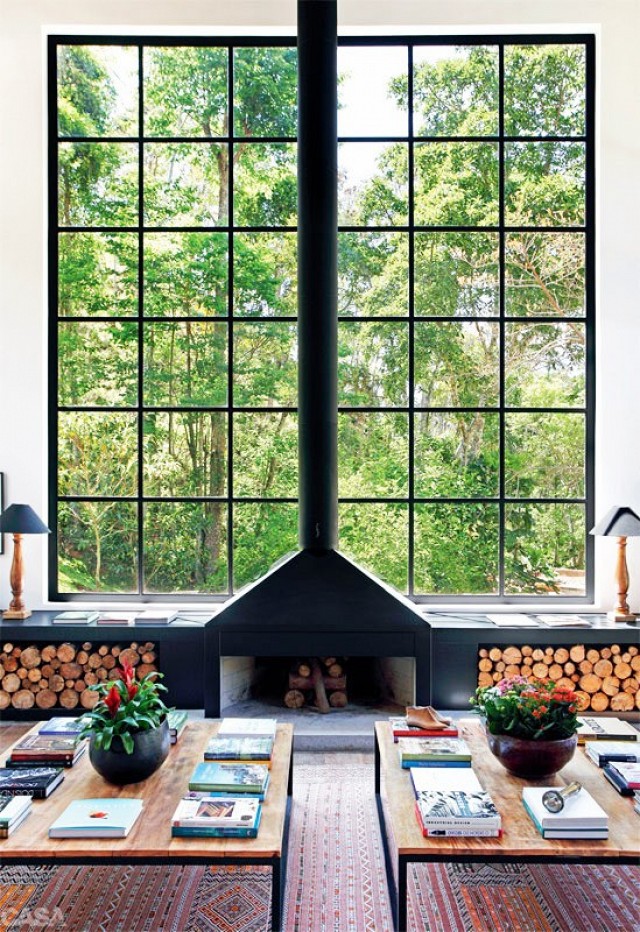 Use symmetry to create a focal point… or two
Deconstruct the misconception that a large room solely needs a large statement plant and instead go for smaller scale potted plants to create a symmetrical dual focal point.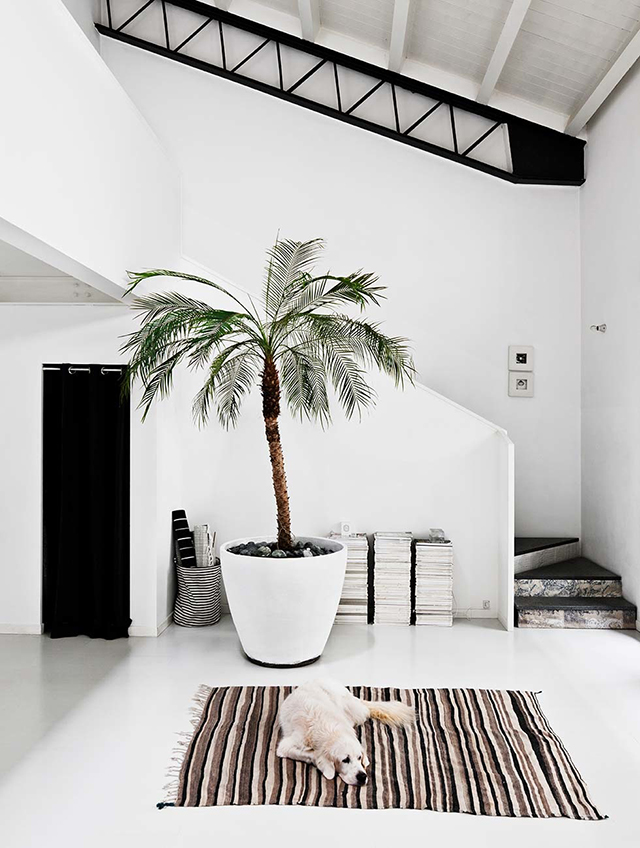 Go big or go home
This one is pretty (really pretty) self-explanatory. Green against white is probably my favorite colour combo these days. Crisp, fresh and naturally glamorous.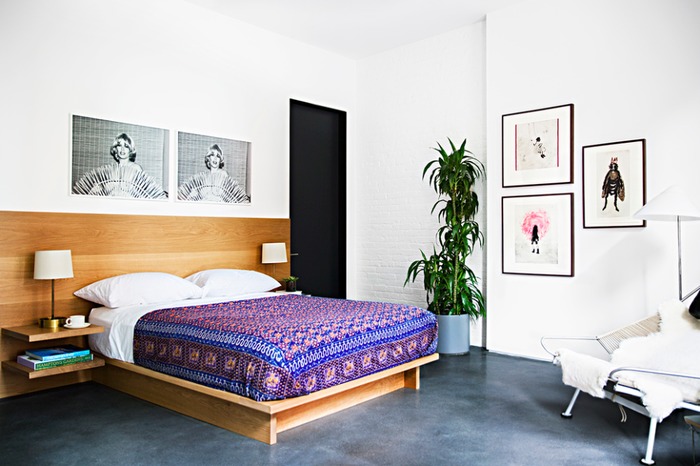 Fill negative space
Every room has that odd spot, the place where nothing ever seems to fit quite right. Welcome in the plant, the Oh so perfect solution to any decorating dilemma.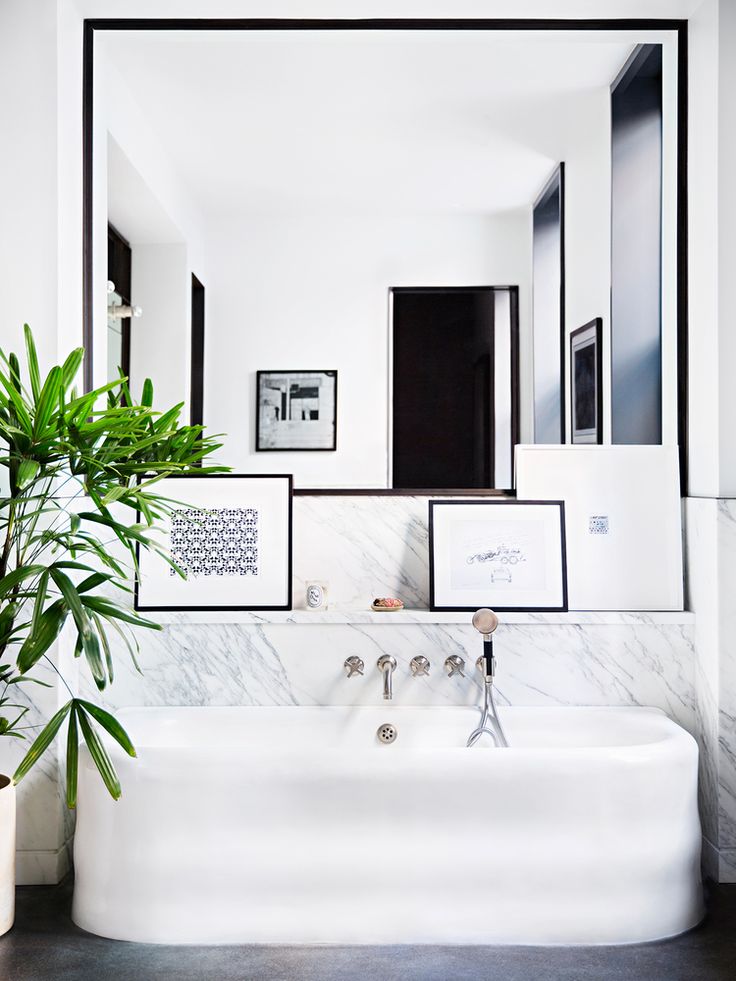 Benefit from the bathroom's humidity
Plants, especially tropical, thrive in a humid environment. To break the functional vibe that bathroom sometimes give out, add texture, colour and elevation with a plant in a streamlined pot.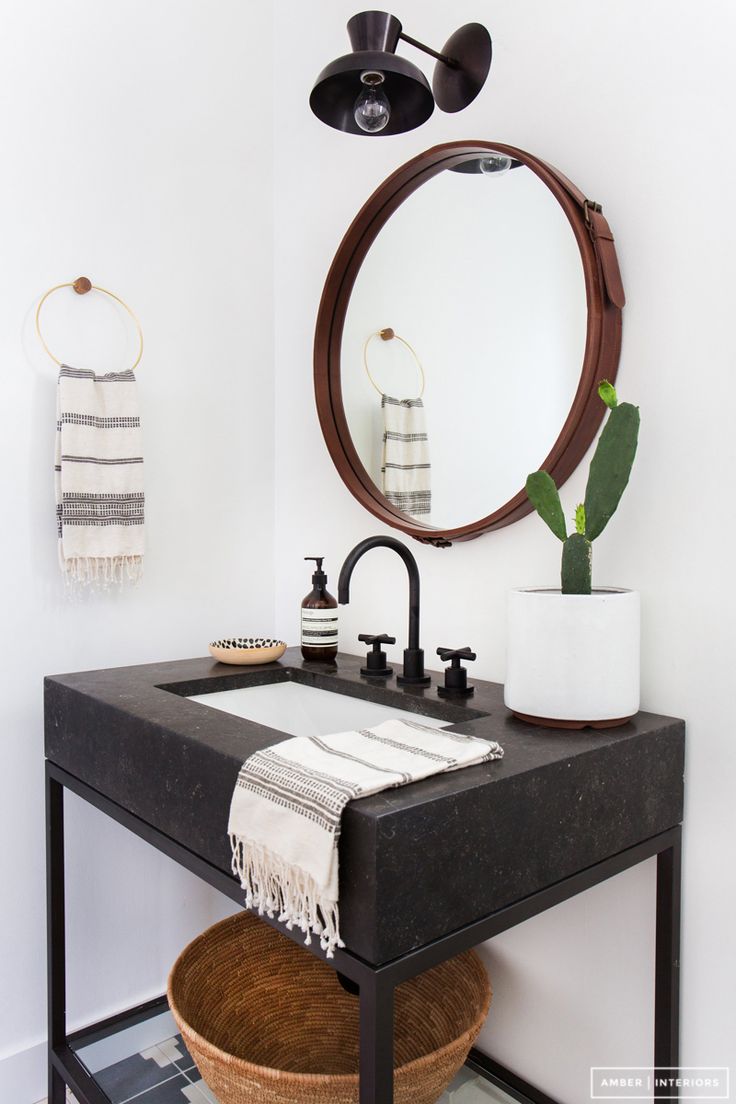 Cacti love
No reason for introducing cacti everywhere other than… absolute and utter crush over these prickly desert beauties.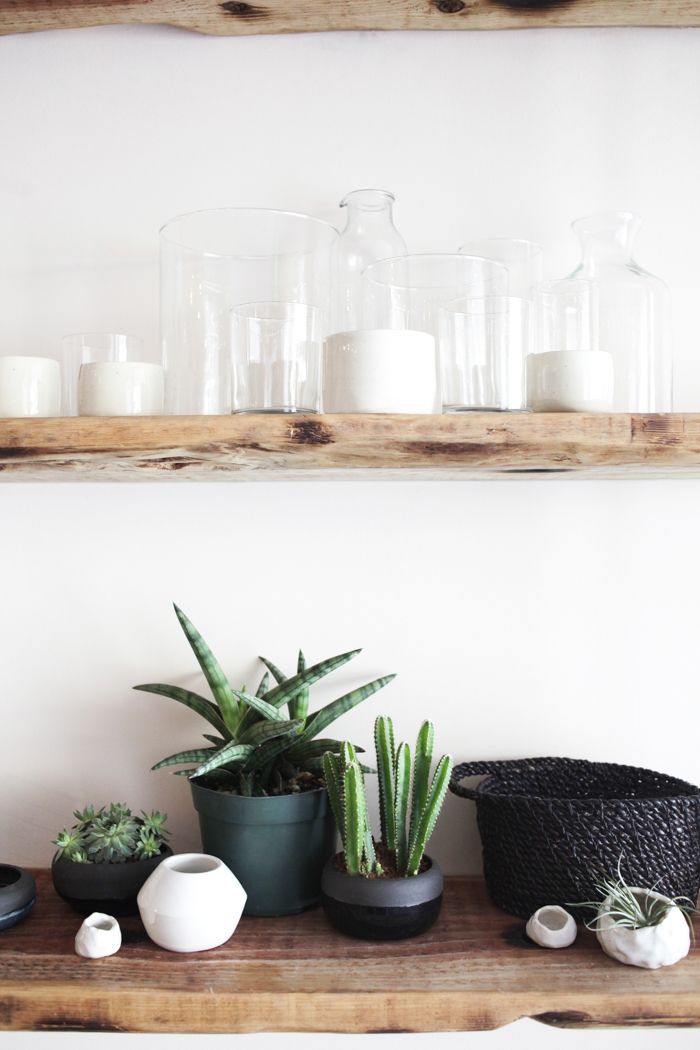 Shelf life
Create dimension and height with a floating shelf . The look is simple and modern, all you'll notice are the plants.
photos: 1 | 2 | 3 | 4 | 5 | 6 | 7 | 8 |
1