From bland & boring to bohemian & coastal, Amber brought her A game (once again) to this California couple's home remodel. Here are 5 of the key features that are design lessons in themselves, as well as major Wishlist material:
Layered rugs in the living room for added texture, coverage and a bohemian feel
Go for black kitchen cabinets, no matter your kitchen's size.
Tobacco leather banquette is a much more current option than vinyl or fabric. Plus it's easy to clean and care for.
Southwestern black & white tiles in the bathroom for some serious style points in a room that often feels institutional otherwise
Great lighting everywhere. Go high with great suspensions and sconces or low, with a variety of floor & table lamps.
Hop on over to Amber's blog for all of the pictures, especially the before pics, those you've got to see!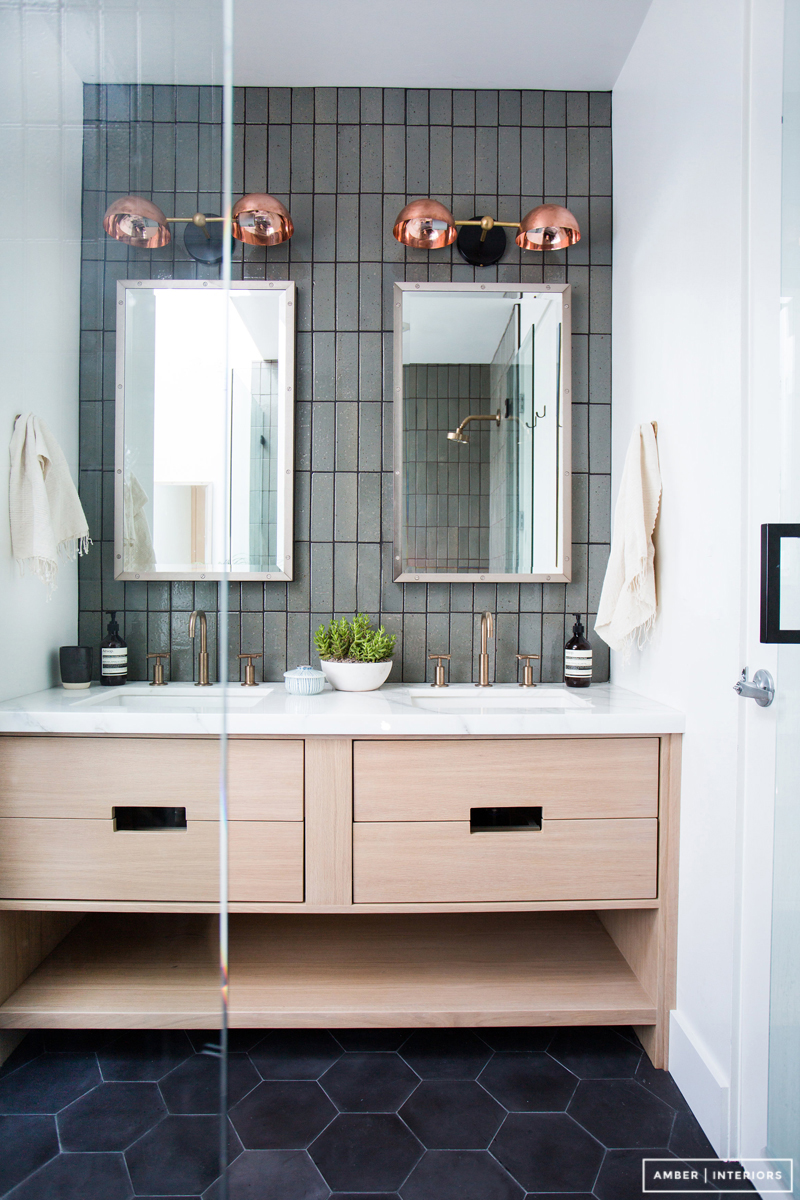 Photographer: Tessa Neustadt for Amber Interiors
0