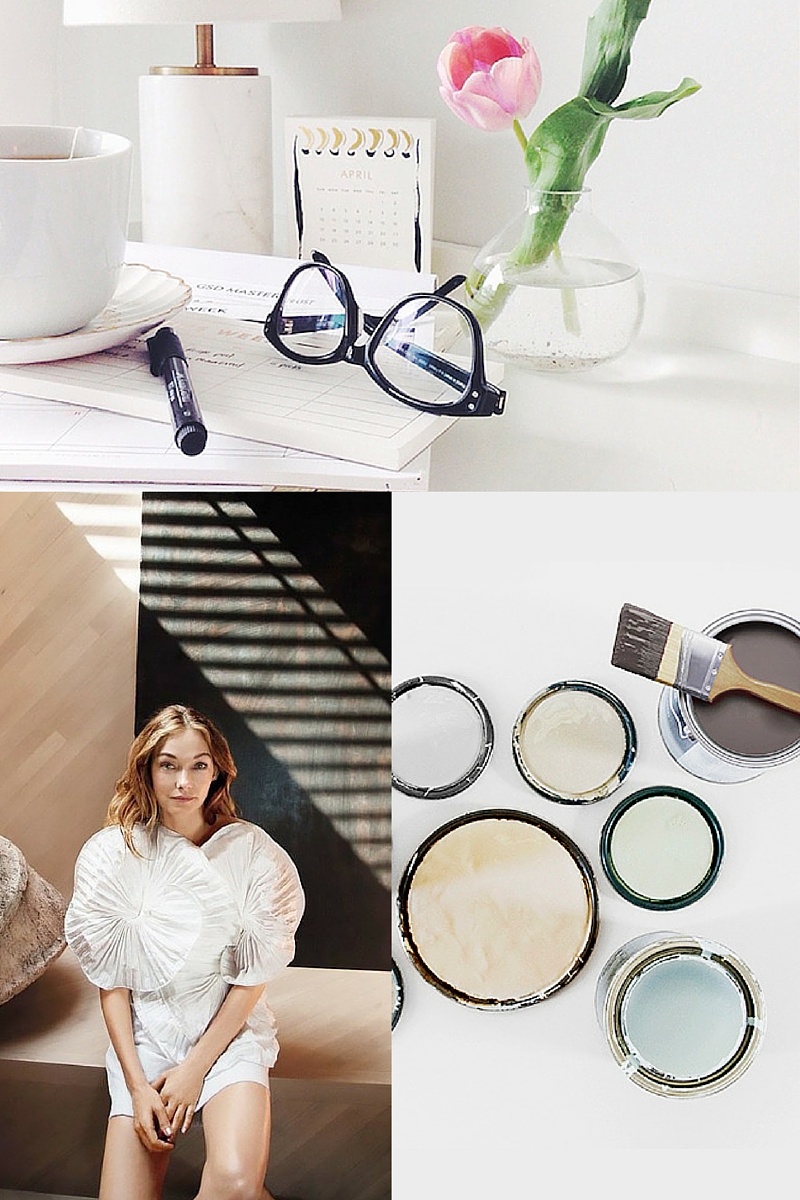 This week is one of those TGIFs kind of week. Despite the fact that we only had 4 working days – Monday was a statutory holiday for us Canadians – and the fact that it was my birthday on Monday (39 baby), it's been a pretty hectic week at work. My new TV show "Marché Conclu" is due to hit the air in 3 short weeks and so we are currently in our last straight of filming before we see the finish line. And what a finish line it will be, I am SO happy about the show's format and what we were able to create. That being said, we've been hitting a few speed bumps along the way and this week was no exception. I mean, when was the last time you've used a super high quality paint… that wouldn't dry? Or when you bought a piece of furniture to transform that you later realized was made of such terrible quality that it had to be completely reconstructed. Yup, that kind of a week. :) So when my brain feels fried from too much hoops to jump through, I revert to the great blogosphere and nourish my soul with inspiring content… just because.
Have a fantastic weekend lovelies! xx
What I've spotted on the web this week, just because
Because white is sometimes a little too safe, here is Coco + Kelley's Guide to the best neutrals  with which I agree wholeheartedly. (Read here: everyone who writes me to know what is my favourite white, it's in there!)
Because I'm always looking for ways to increase my blog's stats. Fellow bloggers, you understand me on that point I am sure.
Because I love to see what inspires the woman that inspires me the most: Kelly Wearstler, woman on fire.
Because our cousins across the pond have nailed the work/life balance. Taking notes avidly over here.
Because I love having a clean home that's also clean for the environment. Call me Mrs Greenthumb
Because we all need to discover the best luxe brands from the Fashion Week of furniture. Pure and utter design porn right there!
Because I am crazy about Emily Henderson's Target summer collection & all of her tips. Always.
Because Juju Papers makes the cutest wallpaper in the world, really.
Because these are the 6 chicest celebrity dining room and how to copy them.
0