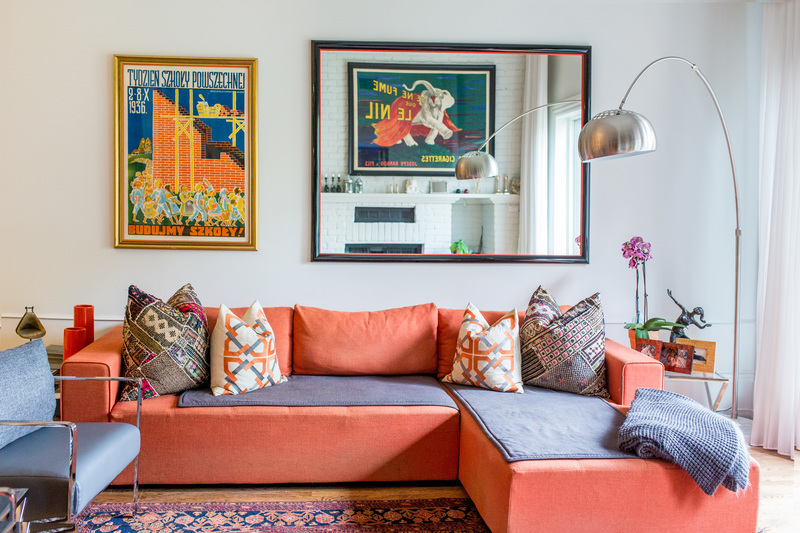 She has worked and lived in many worldly and exciting places. Now, Karen Etingin, gallery owner at l'Affichiste, is back where her heart is in Montréal where she curated her home with as much intent and flair as she curates her own vintage posters gallery. A long time client, and now very much of a friend, Karen is passionate about many things but not quite as much as she is passionate about posters and the stories they tell. Her love for the advertisement art is truly contagious and with reason! The pieces, some of them as rare as a grand master work of art, are stunning in themselves but also make for great decor statements in a room. Karen was kind enough to open me her door and show us how you can be perfectly grown-up and still love to hang posters in your room.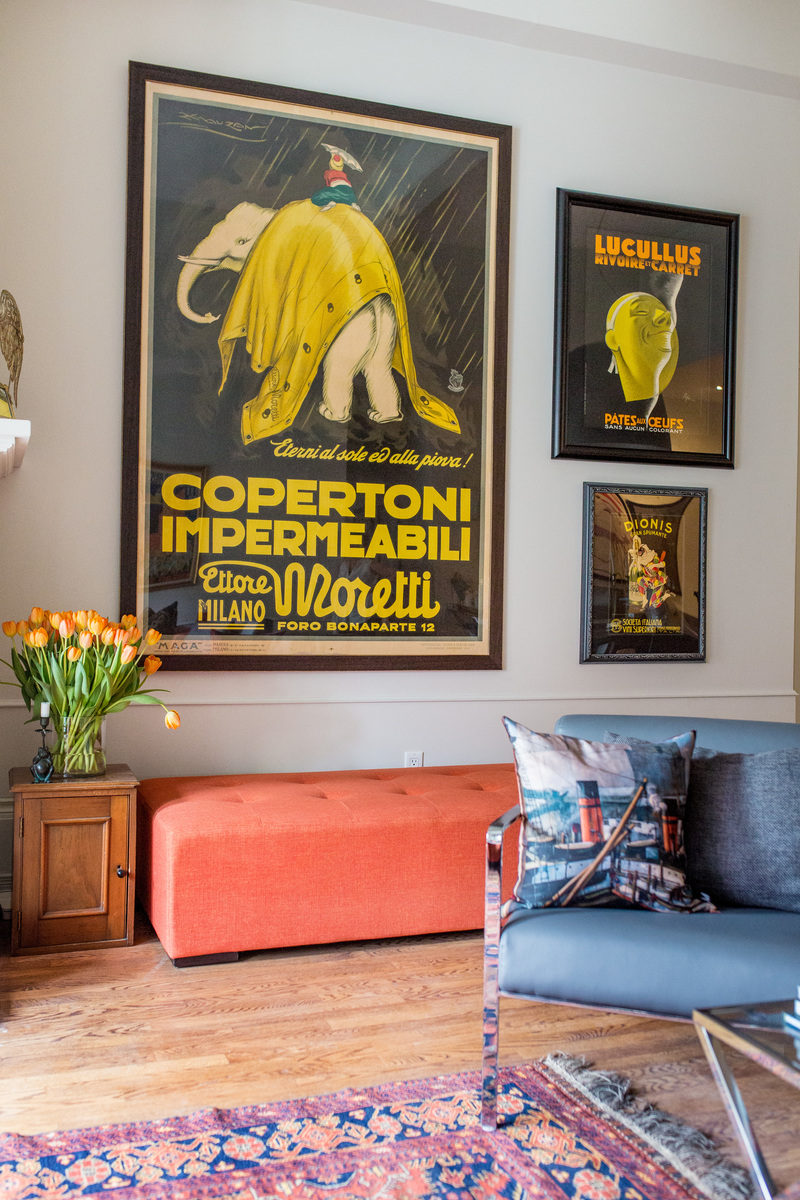 If you didn't live in Montréal, where would you live?
I have been very lucky to live in lots of places – I went to school in Boston, and later lived in New York before coming back to Montréal. My heart lives here (as do my parents) which is why I always come back, but if I had to live someplace else, I would have a hard time choosing between Milan – a city of great culture and architecture – and Istanbul – a place that is so magical it defies description. I would need a place that has a heartbeat, a history and interesting people.
Which piece of wisdom do you try to live by?
I don't have a mantra, but there is a website I like called Marc & Angel. The suggestions offered there resonate with me and have helped me through more than one difficult moment.
When I am scared, or sad, or worried, I talk to myself, and the thing I say most often is "you'll make it through. Put your shoulders back and your head up. You'll make it." And I do. It's not always easy, it's not always fun, but if you believe you'll make it, you will.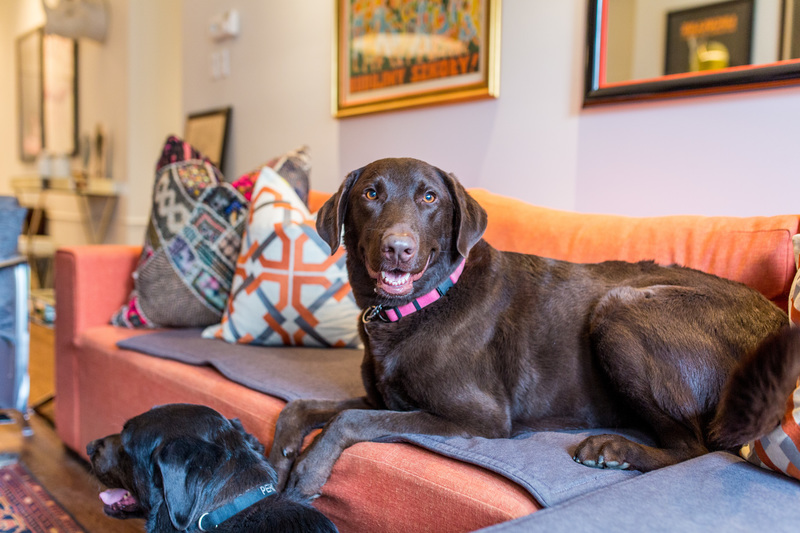 What's the first thing you do in the morning?
I have two patient but demanding Labrador Retrievers who usually wake me up around 5 for breakfast and a walk. I'm an early riser and usually most efficient in the morning, so by 10 I've typically walked and fed the dogs, either been to yoga or the pool, and run a few errands. The gallery opens at 10 so I like to get my personal stuff out of the way before then.
Tell us something we don't know about Montréal
The best place to be on Sunday at 11am is the Notre-Dame Basilica. Every week they celebrate high mass with a choir, an organ and a whole lot of folks who know the words to all the prayers … It's a beautiful and serene setting with lots to look at, and I guarantee you'll feel better when you leave than you did when you walked in.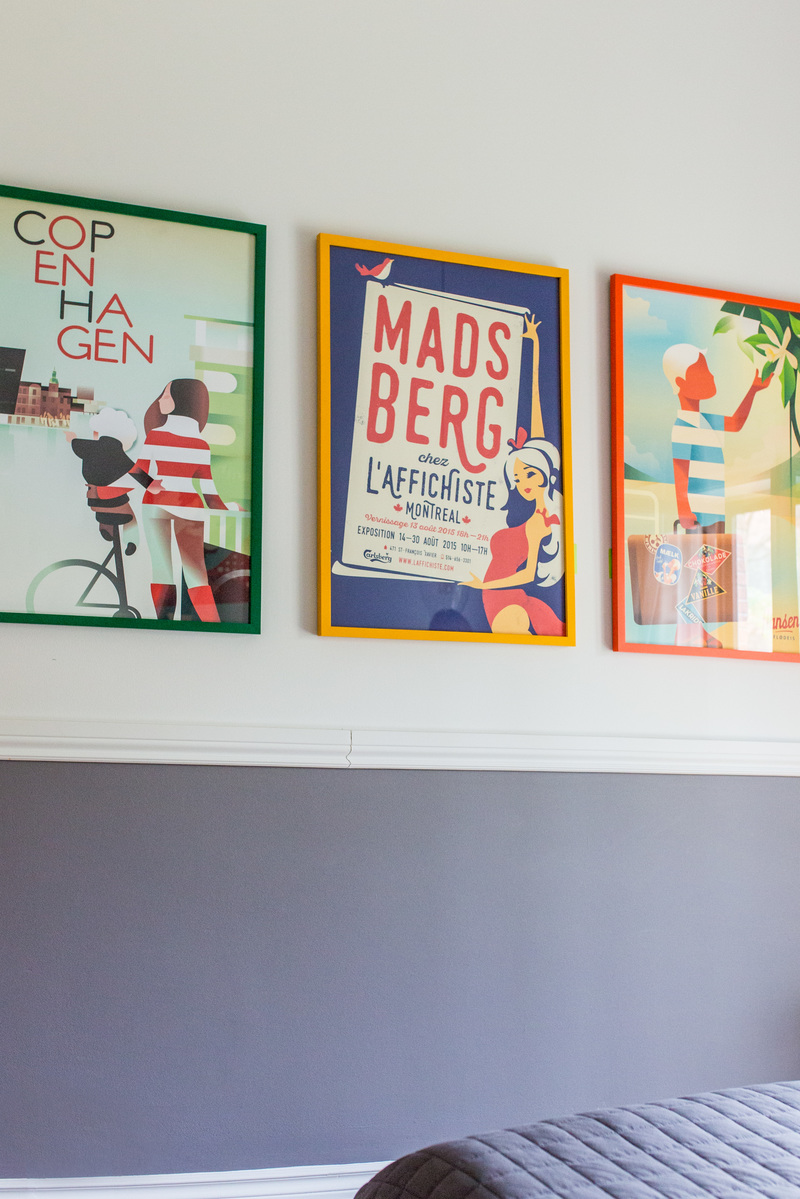 What's the one thing you'd love to own?
Aside from a closet-full of clothes that make me look 20 pounds lighter and 20 years younger (Note from the Editor: Don't we all?!) , I can't think of anything I would like to own. I've had a very lucky life and been able to buy most of the things that I need and almost all of the things that I want.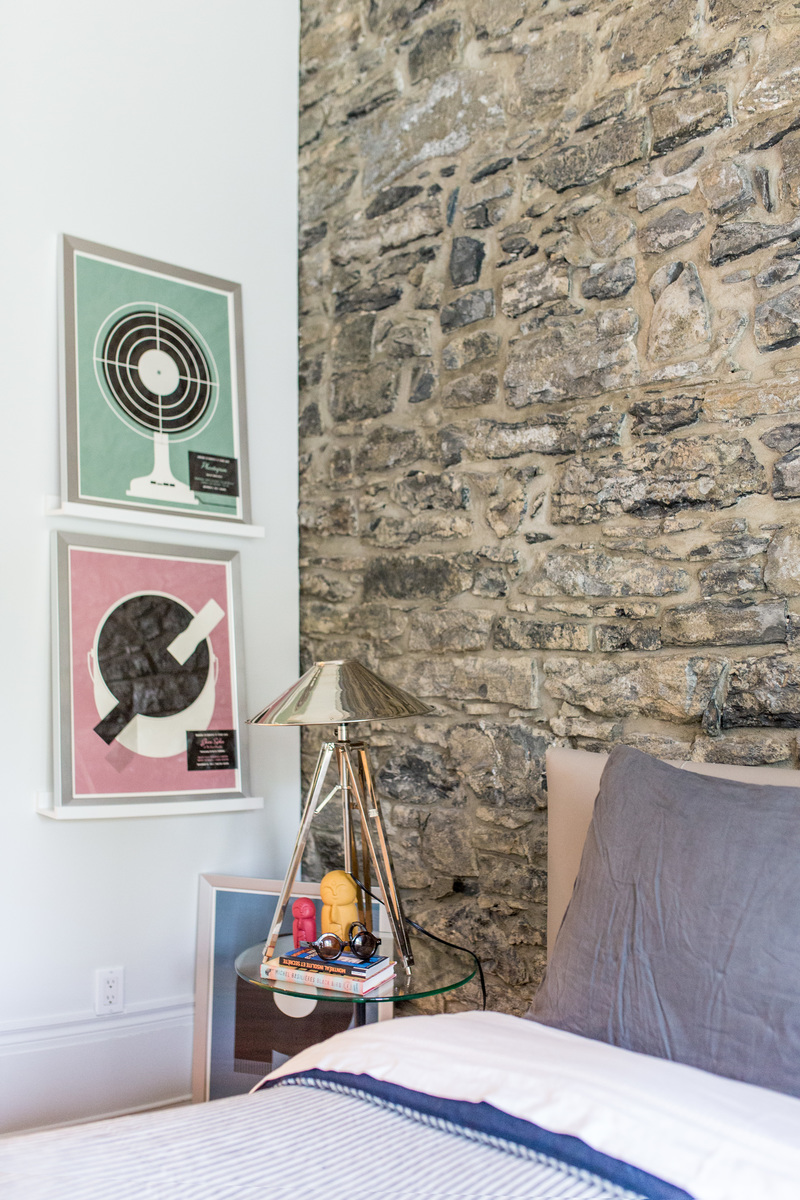 What is it about vintage posters that does it for you?
Vintage posters effortlessly transport me – visually, emotionally and literally – to places I would have liked to visit, products I would have liked to own, and people I would have liked to meet. Each poster, whether it is a travel advertisement or publicity for a product, combines simplicity and complexity, and manages to be what we in the gallery call a document of social history. It perfectly reflects its time, and for us today, is almost like a window into the past….
Do you feel posters can replace "traditional" art?
Yes – for many of the reasons listed above… Also, posters can work in almost any environment or décor and bring a kind of joy that I don't often associate with 'traditional' art.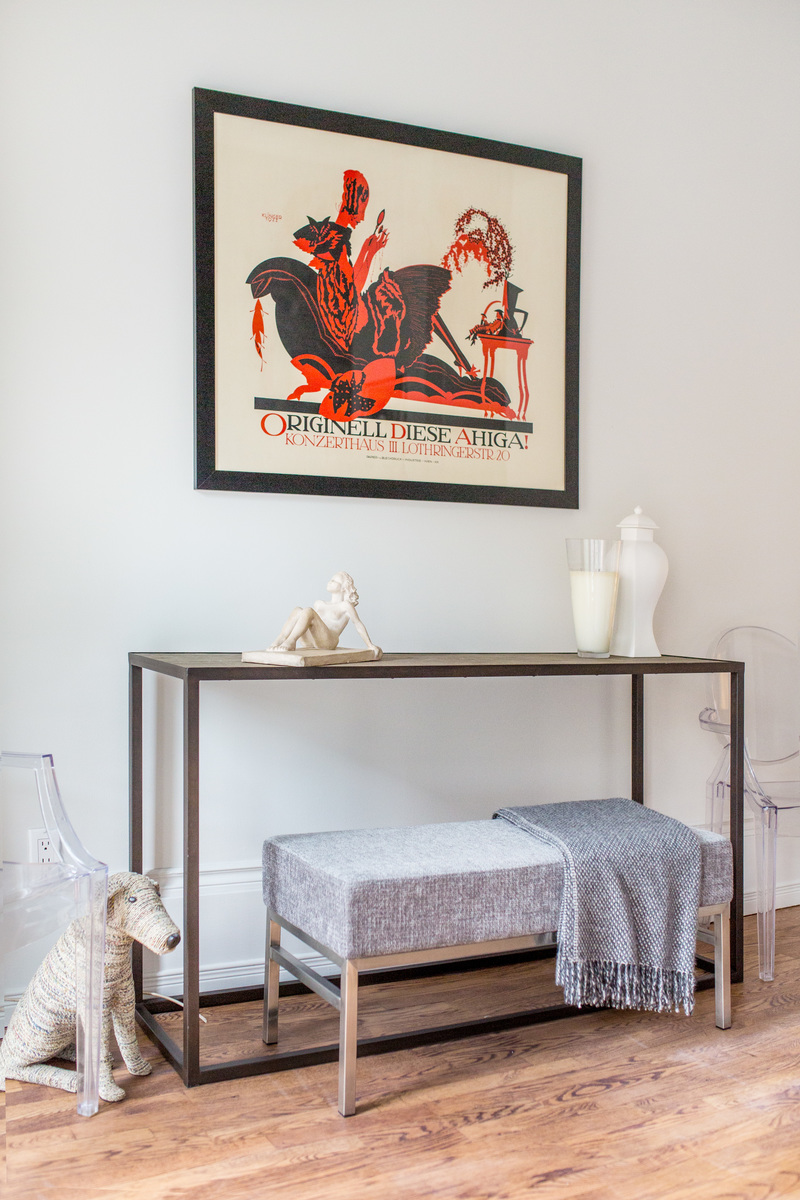 My 5 Must-haves
In terms of décor/design –
As a bit of a claustrophobe, I need to have space and air: I love rooms with high ceilings and windows, and mirrors.
Candles – scented or not. Love candles.
Lavender – I love the smell of lavender in my bath.
Nice cotton sheets. There is nothing like going to bed on freshly laundered (and if I have the time, ironed) sheets.
Books – Need to read and love to keep books I have loved near me … I keep them in piles and use them as side tables.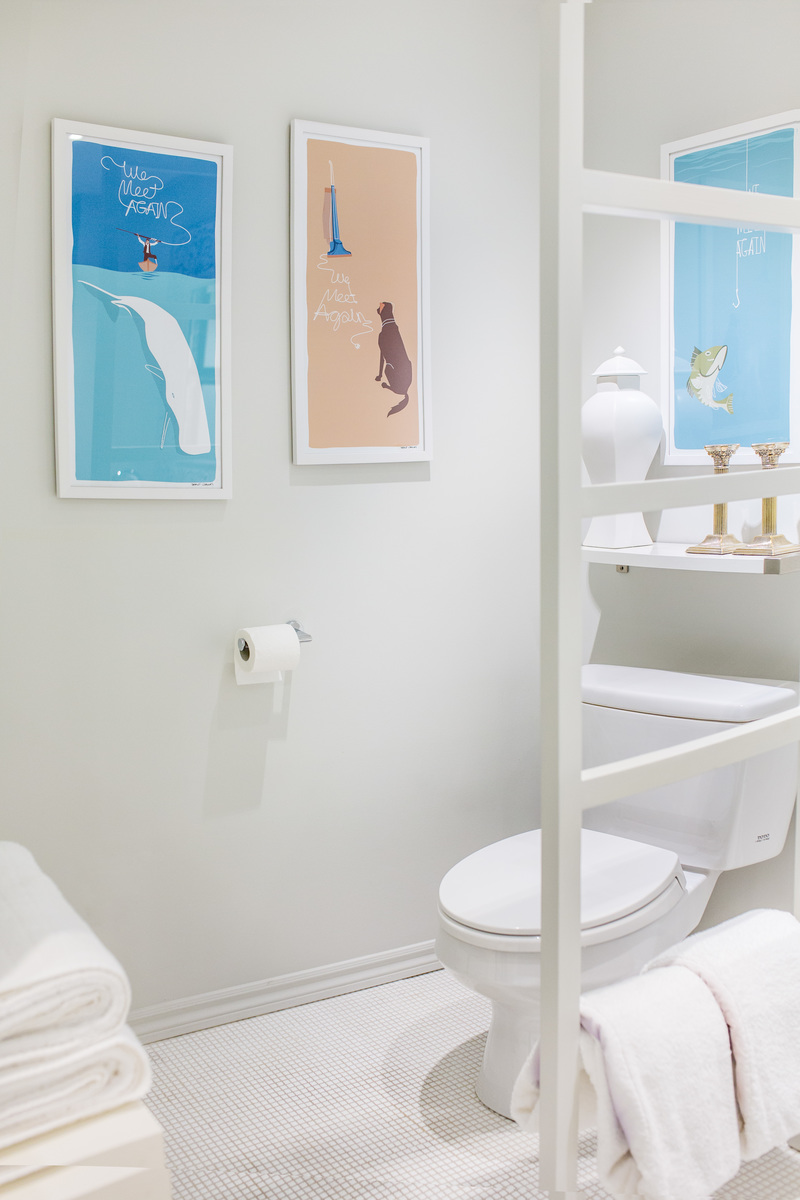 What does every room need?
I think every room should reflect the taste and needs of the people who are going to use it.
For me, every room needs art (posters, photographs, scrapbooks) because a room without art is like a fridge that has no door. Posters make me smile and bring light into the room, and photographs keep the people and places I love close to my heart, as do scrapbooks. You'll find them in every room of my home.
A nicely made bed with comfy sheets and pillows, good light (I don't like overhead lights so I am fond of adjustable night lamps) and a pretty duvet.
Something to read. It's nice to read before going to bed – settles the brain ….
A sense of humor – a papier-mache animal head, a quirky set of candlesticks – to keep the mood light and positive.
What are your Montréal quintessential destinations to shop, eat, drink or visit?
Satay Brothers, Le Filet, Le Serpent, Jellyfish Crudo + Charbon, Notkins and Olive & Gourmando for food…
The Atwater Market, designer Marie Saint Pierre, Ça Va de Soi for knitwear, Zone Maison and Maison Corbeil for shopping…
The Musée des Beaux Arts, Place des Arts/Maison Symphonique, the Lookout on the Mountain, Laurier Avenue in Outremont, The Promenade on the water in the Old Port for strolling and visiting ….
Note from the Editor: In terms of quintessential destinations I add the Gallery l'Affichiste which is a must-see if you are in the city, but otherwise online too. The voyage through time via the posters is simply unique!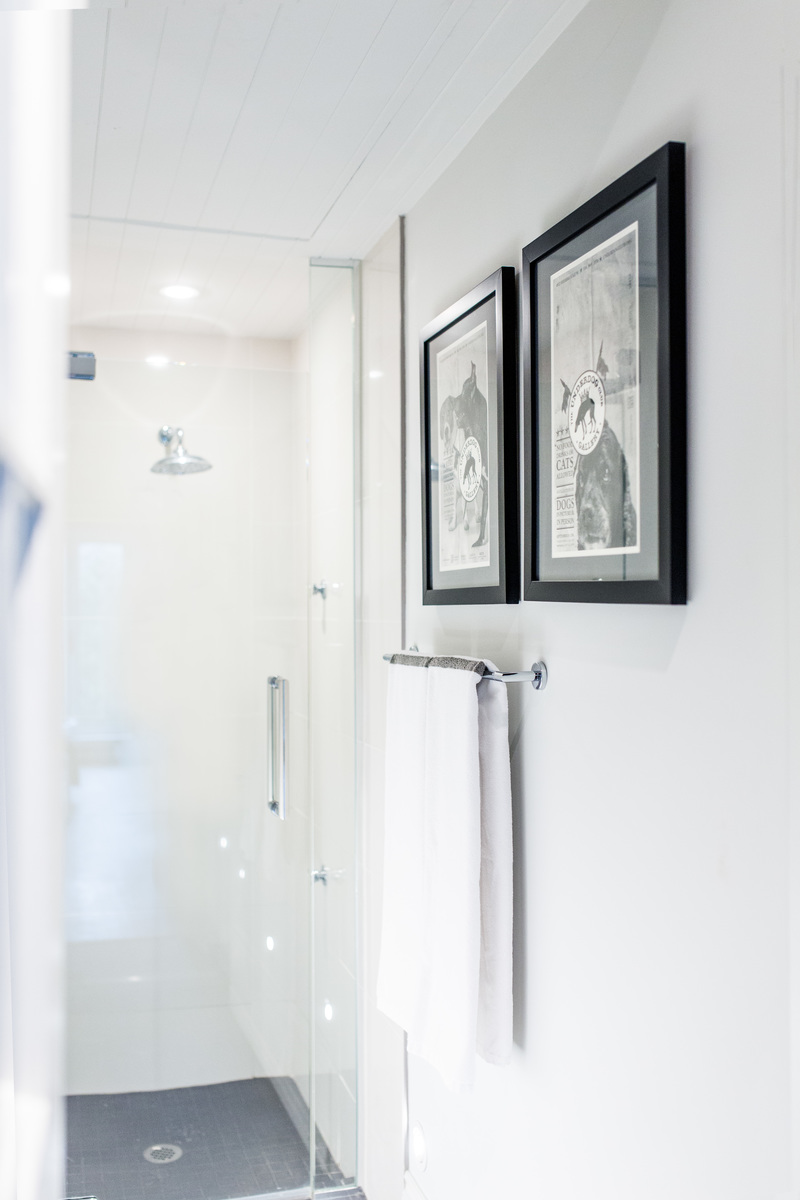 photography: Juno Photo for l'Affichiste
0