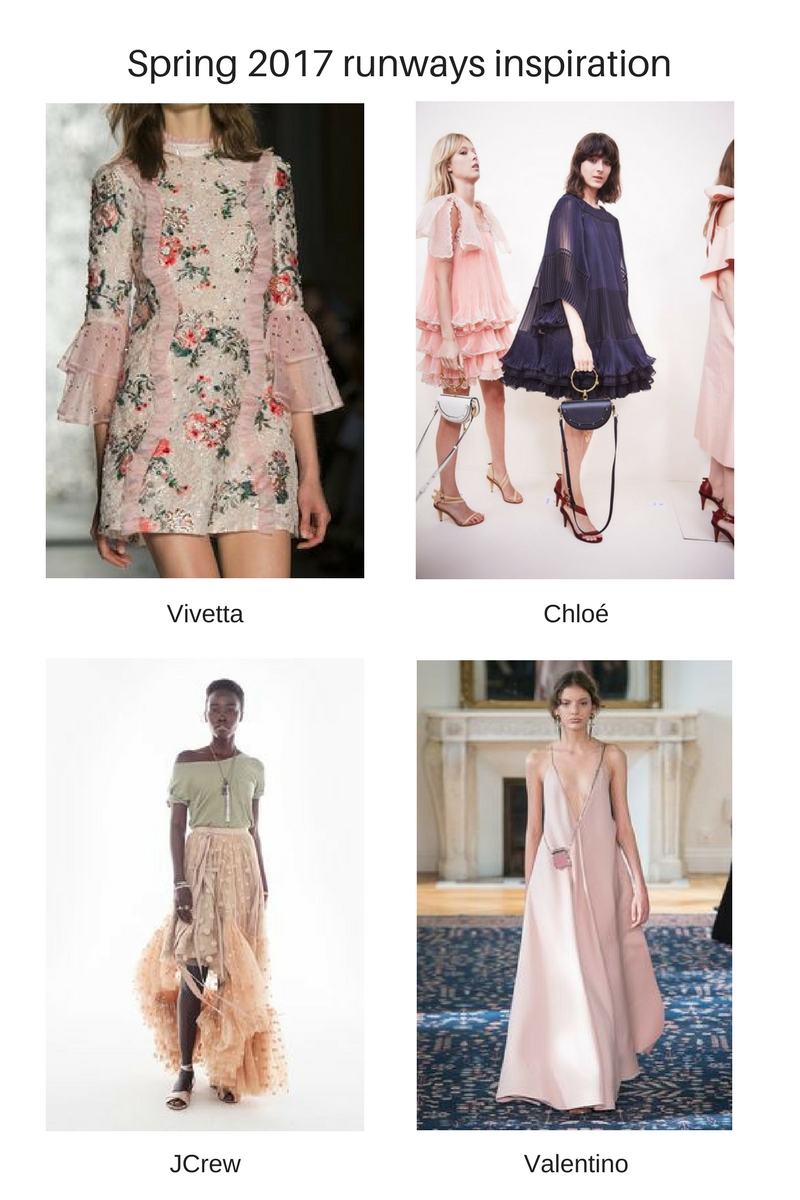 From New York to Milan and Paris, the Spring 2017 runways were tickled pink… literally. Shell pink, light coral, blush, bubblegum or cotton candy, the faintest hint of pink is present everywhere. In home decor, the trend is also super present and goes in all directions; from muddied pink painted floors, bright wallpapers and accessories, to unexpected accents such as doors and light fixtures. I am over the moon with this as I can freely embrace my inner girly girl and add a touch of pink in all of my home's rooms. Although, between you and I, I'd still had pink in every single one of my home's room even if it wasn't on trend. It just makes me happy and full of joy. So there.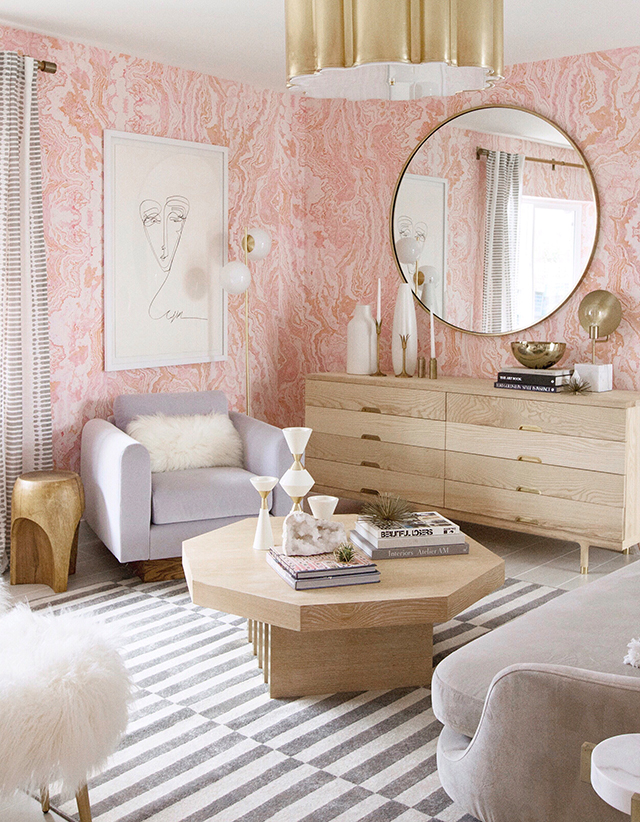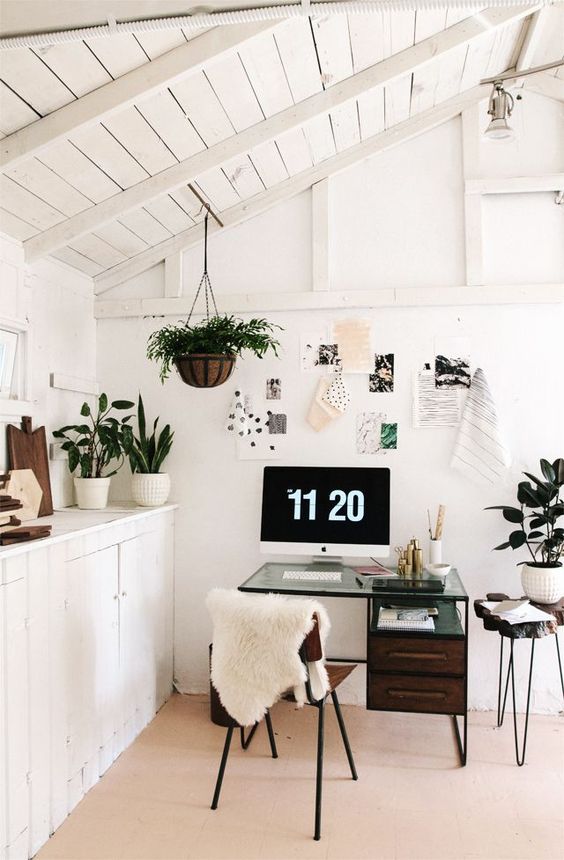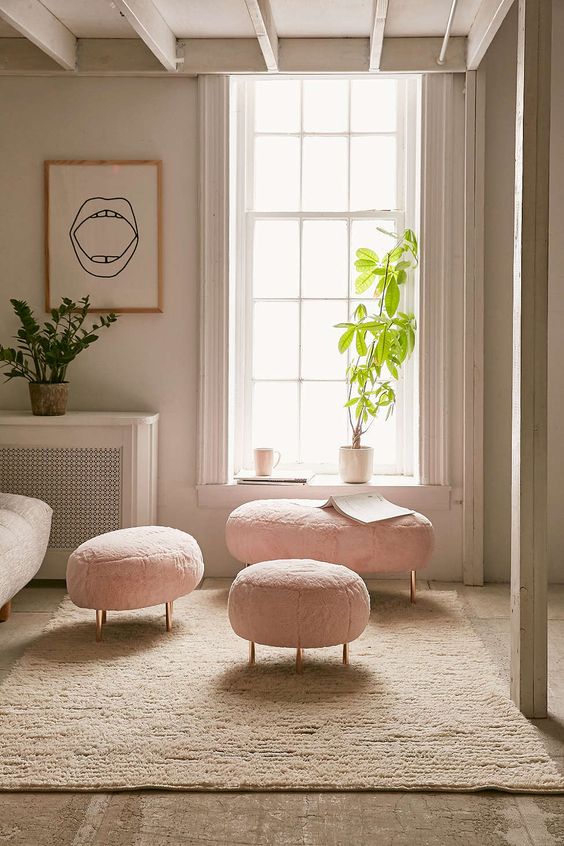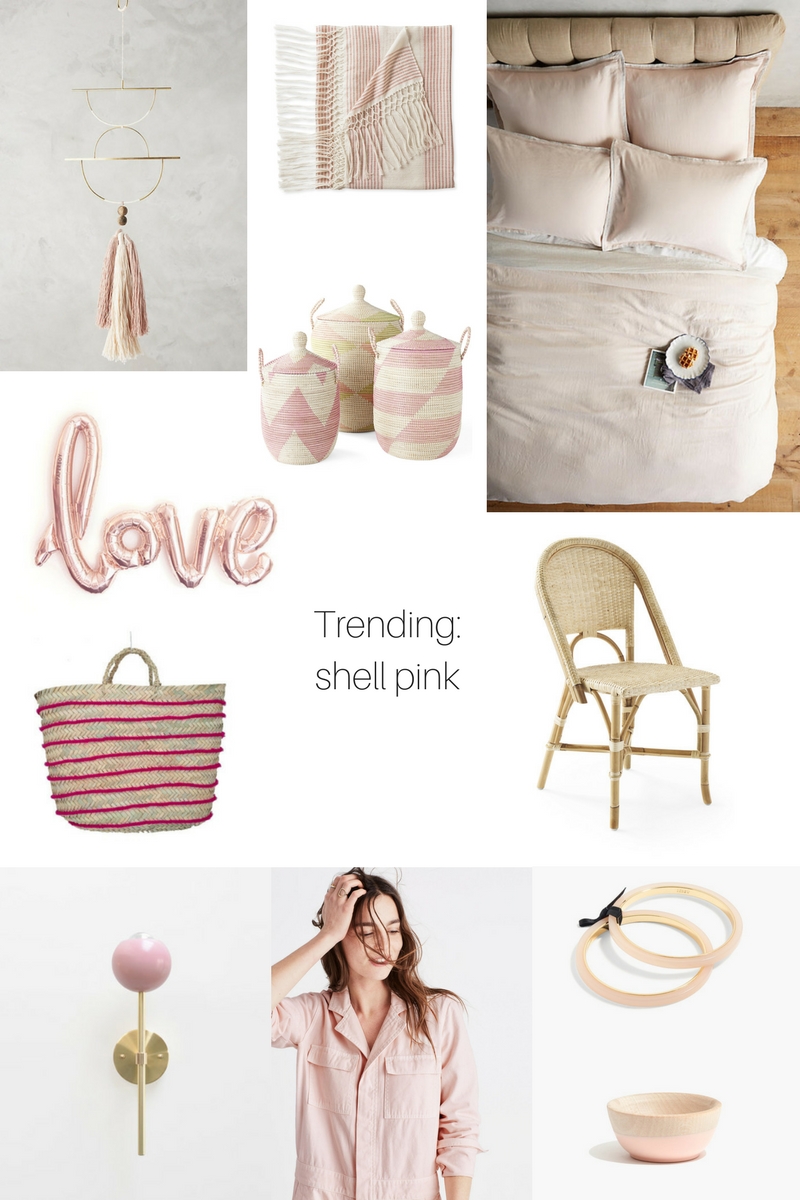 wall hanging | Baby Alpaca throw | linen duvet cover | Love balloons | baskets | Moroccan market tote | Riviera chair | wall sconce | jumpsuit | pinch bowl | bangles 
Shopping
Here are other shopping inspirations that tickled my pink fancy.

1