Someone once said you must know rules to break them. This was a conversation about interior design of course. This is not a post about how to break the law. Interior design is partly a science: full of rules of proportion, precise measurements and physic laws. I remember being discouraged when I first studied it because of how many mathematics it involved.
That being said, interior design is also first and foremost an art. Something that cannot be taught; that only takes a good eye. The eye can be trained through experience. Just like Picasso in his time, once you've mastered the rules of your art, it's time to break them.
Here are a few of the rules I like to break when it comes to decorating
Rule 1: Trims and ceilings should be painted white. Well yes, among other colors. Sometimes trims can look really fantastic in a bright colour like these mint trims below.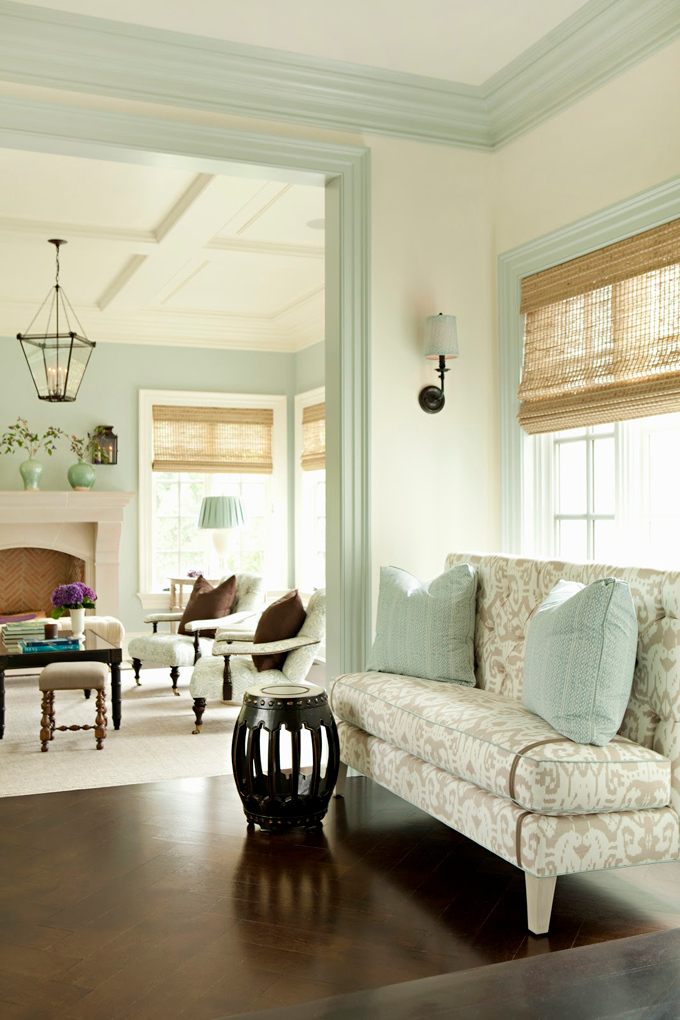 Rule 2: Center your art above a piece of furniture. While this is true in most cases, it all depends on the proportions. This is a little trick I learned. If the art is too small above a sofa for example, centring it will just make it look even smaller. Offset it a few inches to the left. The negative space becomes part of the image. Oh and while you're at it, check out this post by Cup of Jo with tips on how to hang art.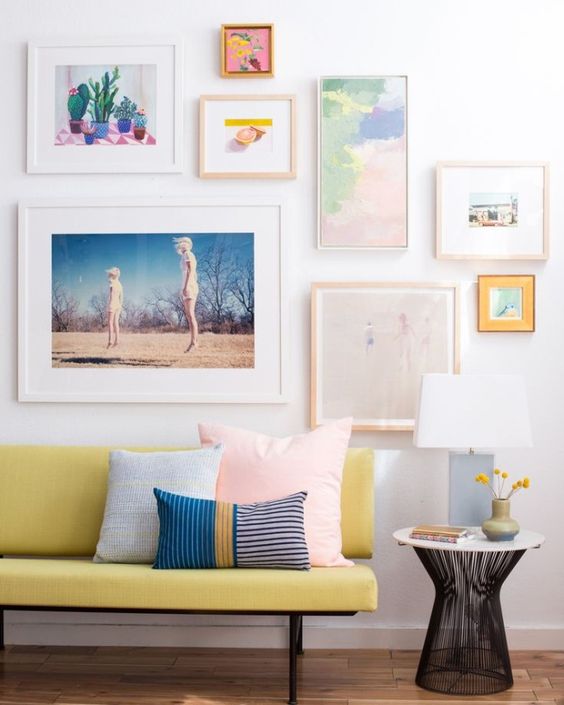 Rule 3: Neutrals are timeless. This makes me cringe. I can guarantee you'll get sick of your beige/greige/off-white walls far before you get sick of a statement color in your favorite shade. Pick a bold color that you absolutely love and go all out. Just don't do an accent wall. Please don't.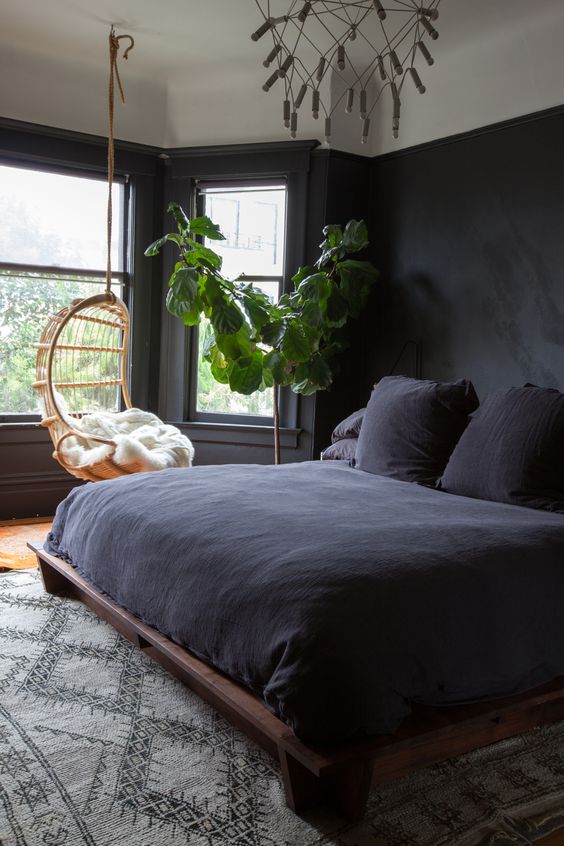 Rule 4: There are many rules concerning dining room chandeliers, such as adding the width and the length of the room in feet and having that number be the diameter of your chandelier in inches. But if you really want to make a statement, bigger is better. Nothing looks worse that an under-scaled pendant. And if you can't go big, then go double or triple and hang a few pendants in line.
Rule 5: You always hear designers go on and on about scale and proportion but as you know, sometimes the rules work best when broken. In small spaces, oversize and over-scale works best. It sounds contradictory, but your room will actually look bigger with a few big pieces of furniture. This doesn't apply to huge sectionals taking up entire living rooms (Oh and I see you marshmallow recliner!) or furniture blocking windows and doorways.
5