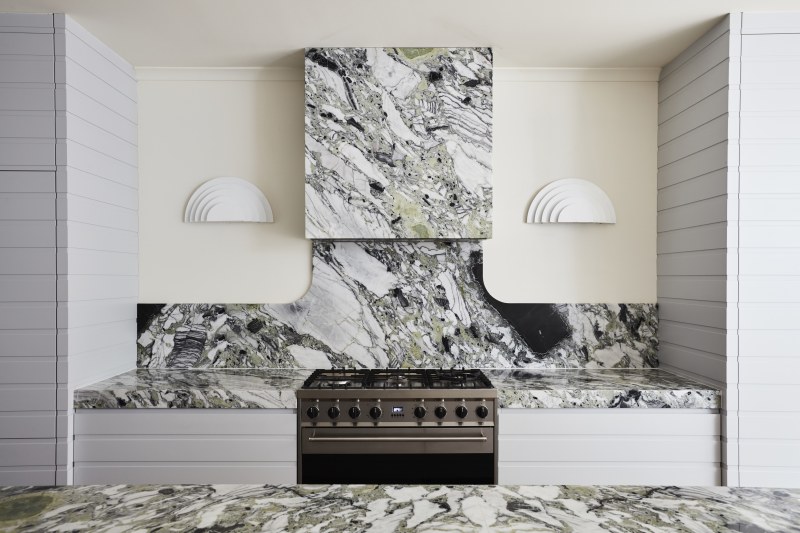 Located in Melbourne, Australia, this Aussie home is the brilliant work of Tamsin Johnson. Using the Mid-Century bones of the home as backdrop, the decor is a collage of textures, colours (hello green marble kitchen!), art, mismatched antiques, and camel back shapes. As stated in the Domino: "It's Okay to be repetitive" and I agree.
Repetition gives rhythm to a home's decorative story. It anchors elements that might otherwise be mismatched through a common point be it colour, as in the green marble of the kitchen, shape as in the aforementioned camelback elements such as the beds and bathroom mirror, the rock sinks used in both the powder room and bathroom, and even with texture as seen here in the rustic wooden pieces chosen for the different rooms.
This home is a lesson in taking design risks and reaping huge style rewards.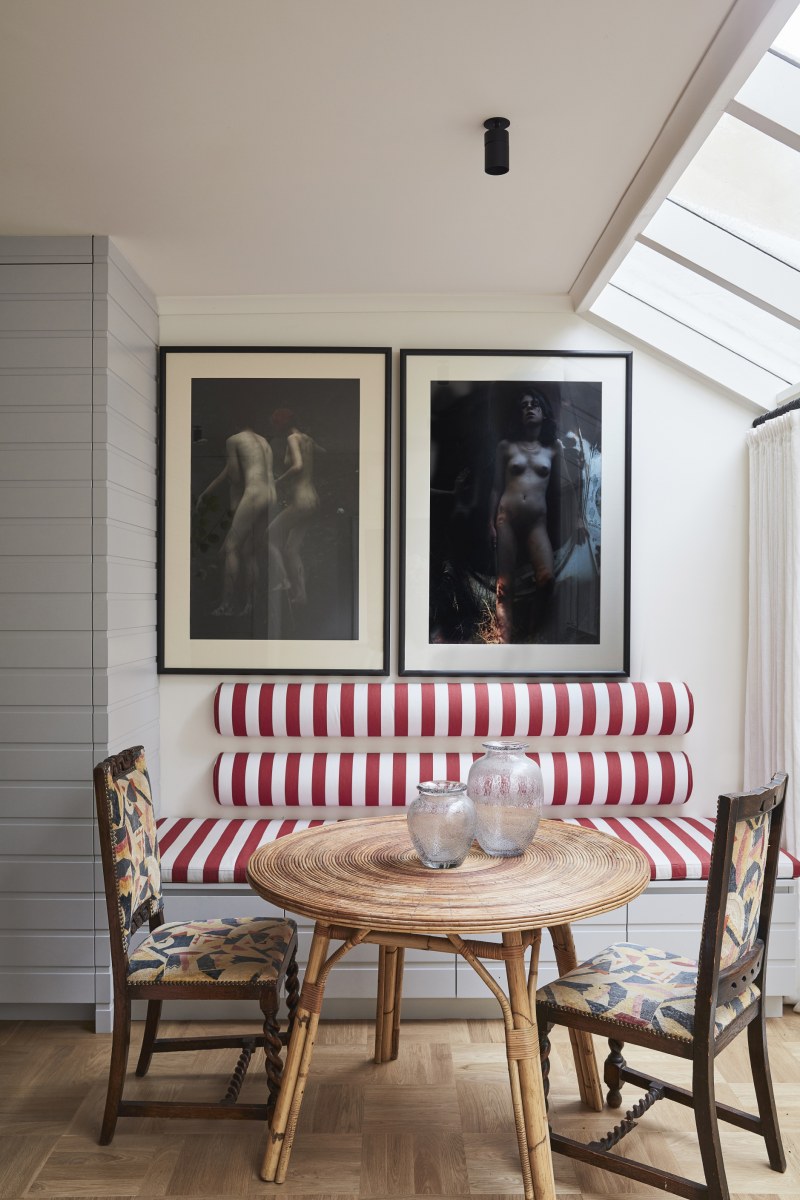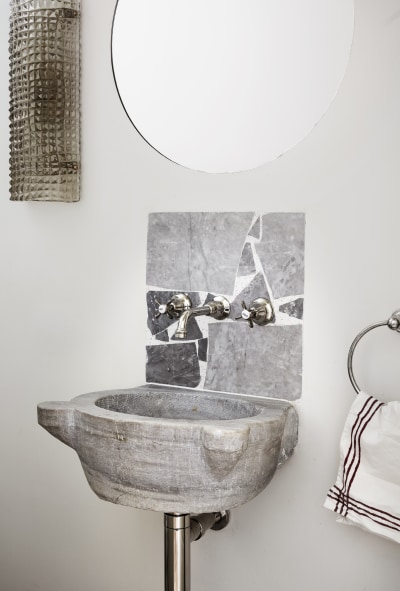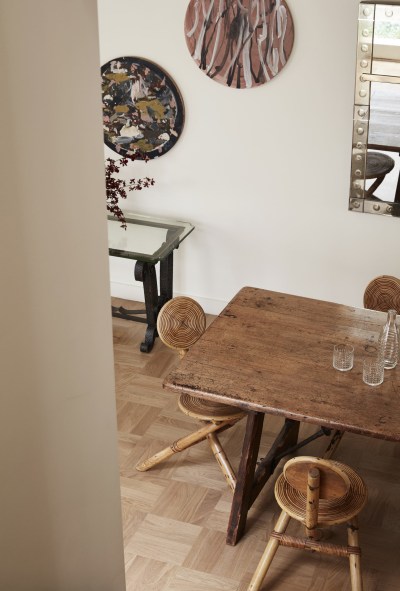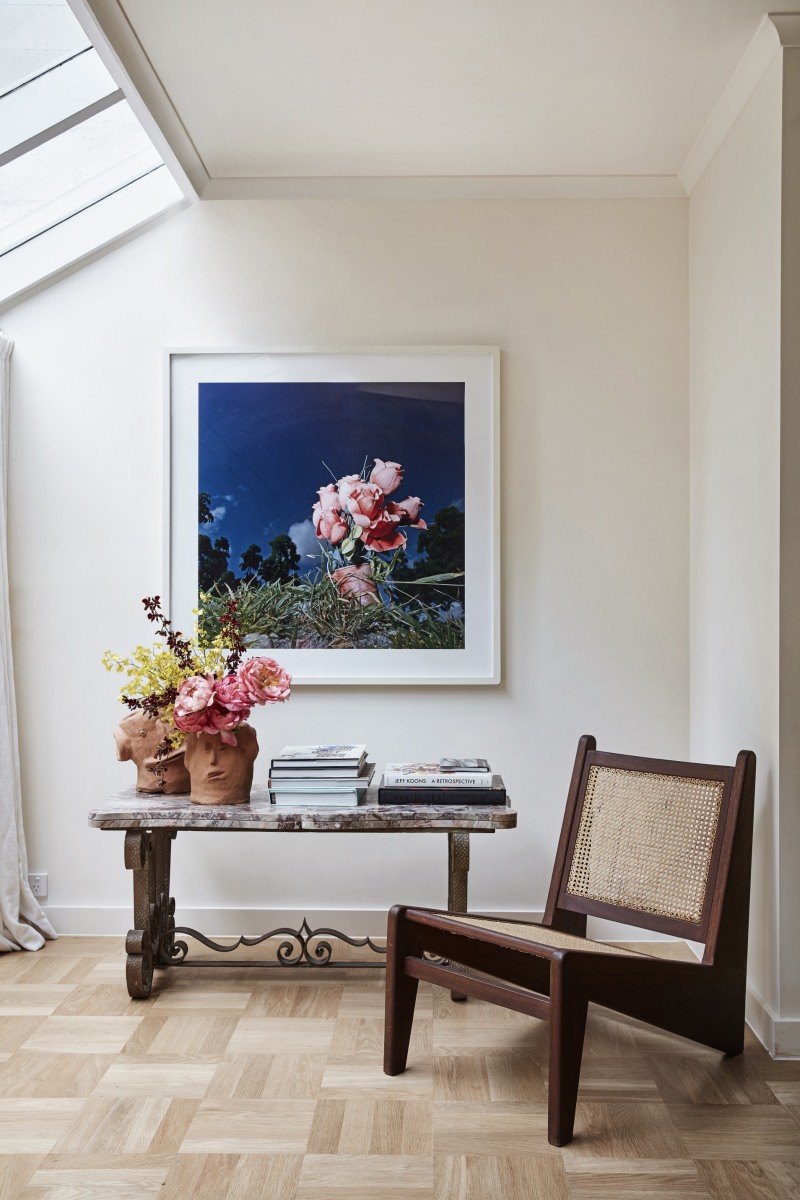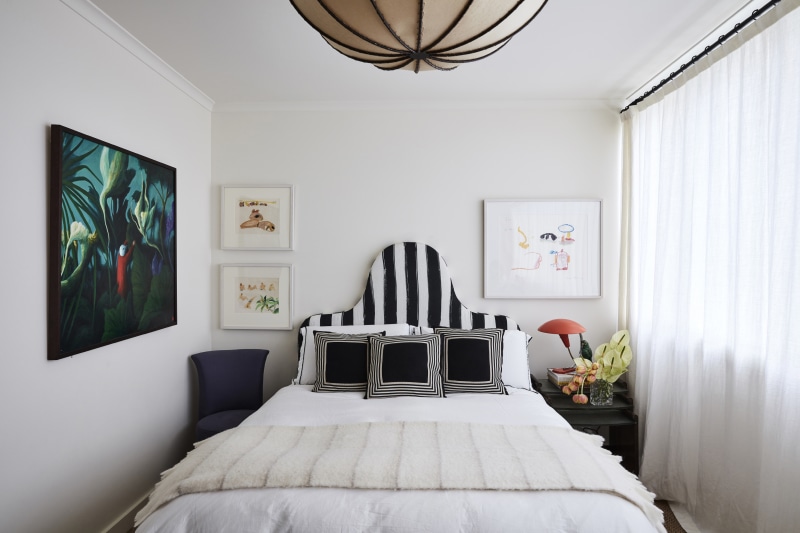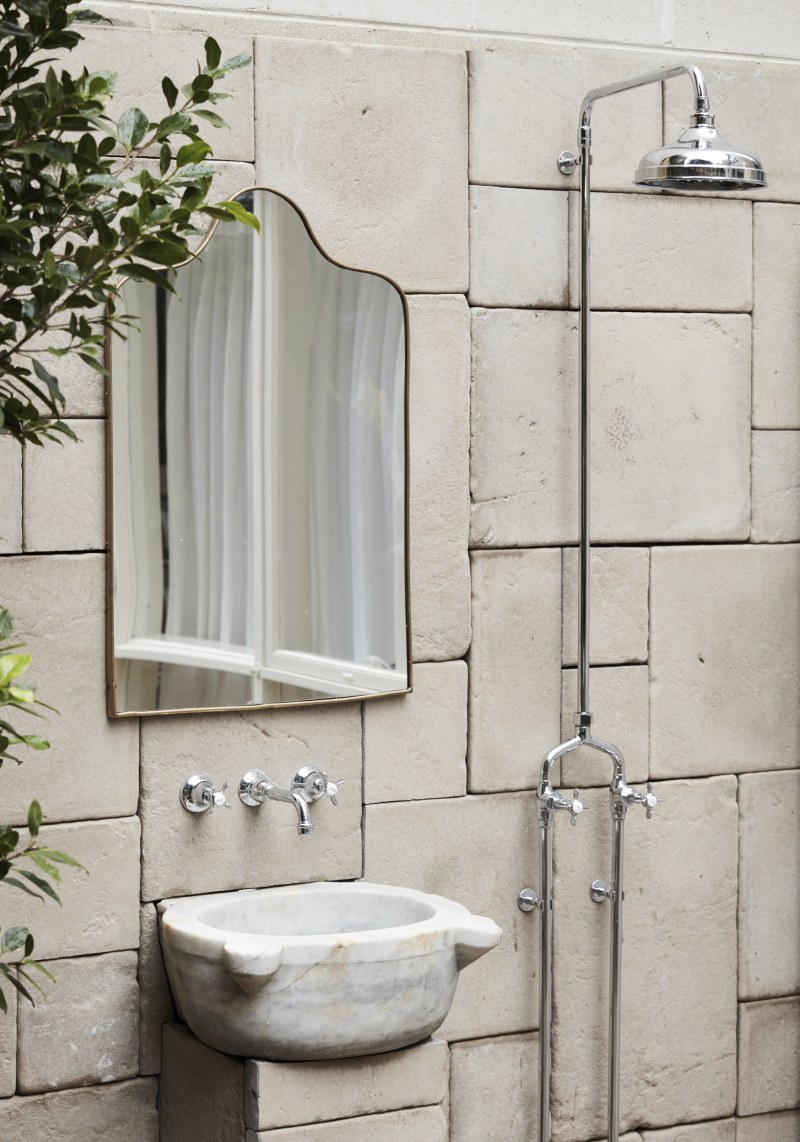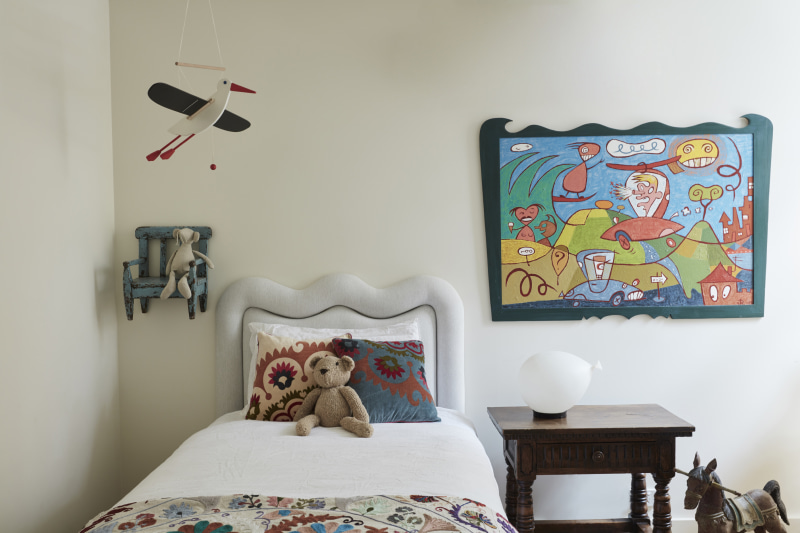 Photos: Sean Fennessy for Domino Mag
11