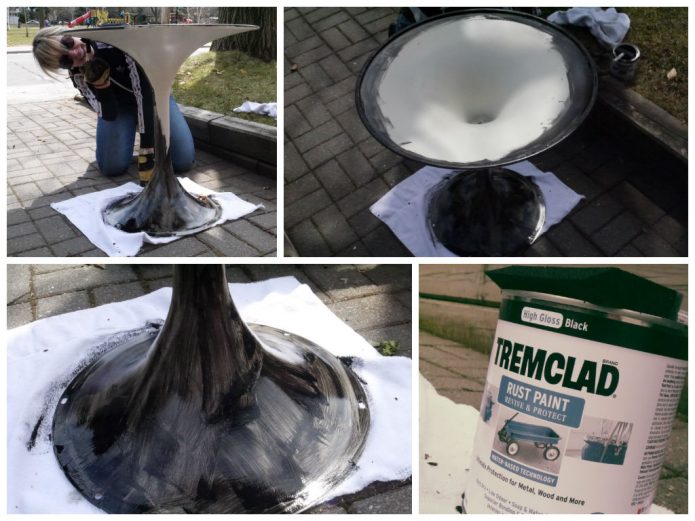 Winter was long and Spring has made itself very discreet so far, so when we finally got some warm rays saturday afternoon, I took out my paintbrush and made over a vintage Tulip base table I bought last year in a flea market.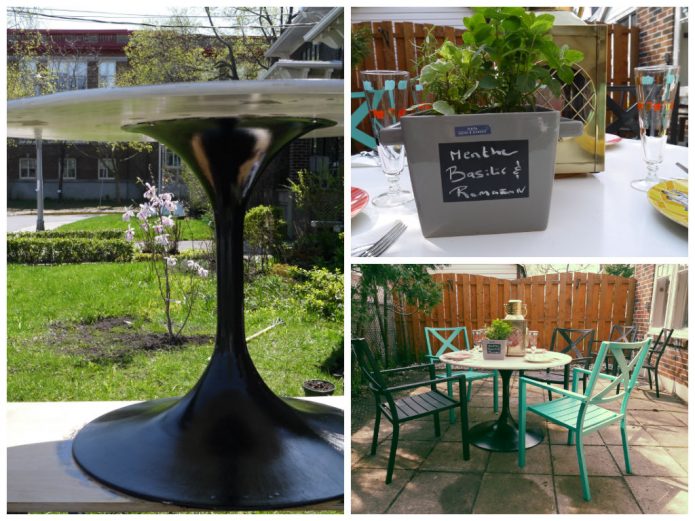 We bought our house in winter so I had never met my urban backyard. I have to admit I was disappointed when I realized that what I hoped to be soft grass was in fact, cement tiles. That being said, the backyard is private, clean and easily accessible from the kitchen.
So back to my vintage table then. It was really rusted at the base and so I decided to sand it and paint it black using Tremclad rust proof paint. I left the top white and bought a large plastic table cloth to cover it at night to protect it.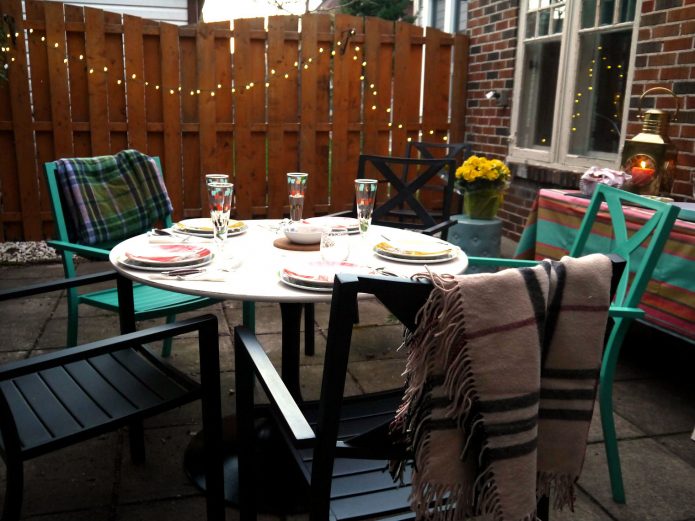 I think I was a little overly eager to eat outside Saturday night as, as soon as the sun went down, the temperature dropped and came out the wool throws.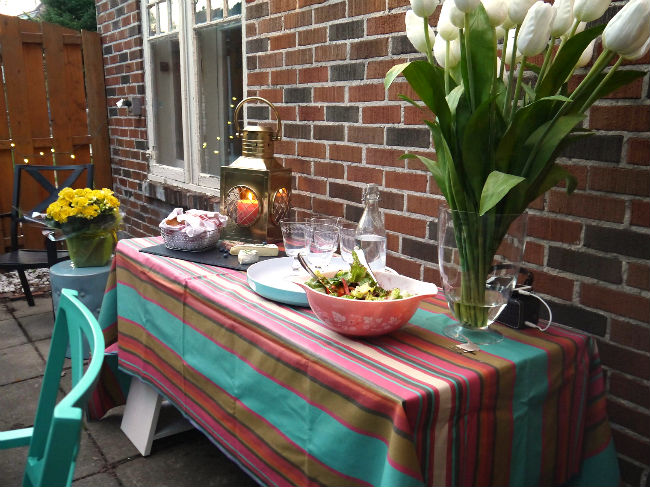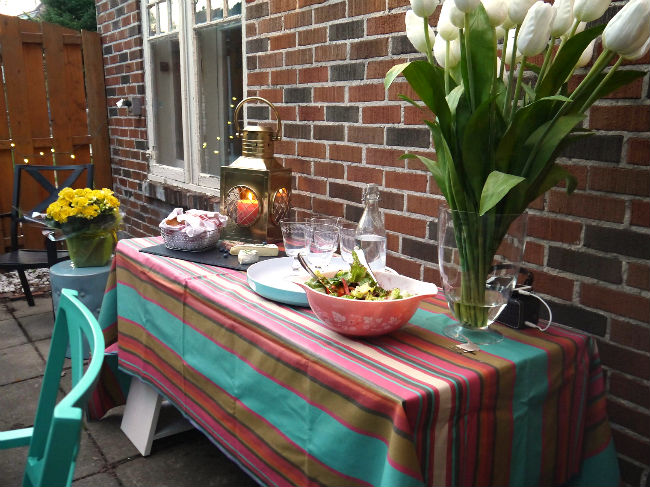 Please excuse the slightly wrinkled striped table cloth as it has been packed away in boxes for the better part of last year. This contraption made from 2 trestles and a large piece of plank is what I'll call temporary as we plan to make a more permanent structure to sit beside the BBQ. But in the meantime, it was a lovely complement to our alfresco dinner and it was perfect to place all the things that we had no room fo on the table.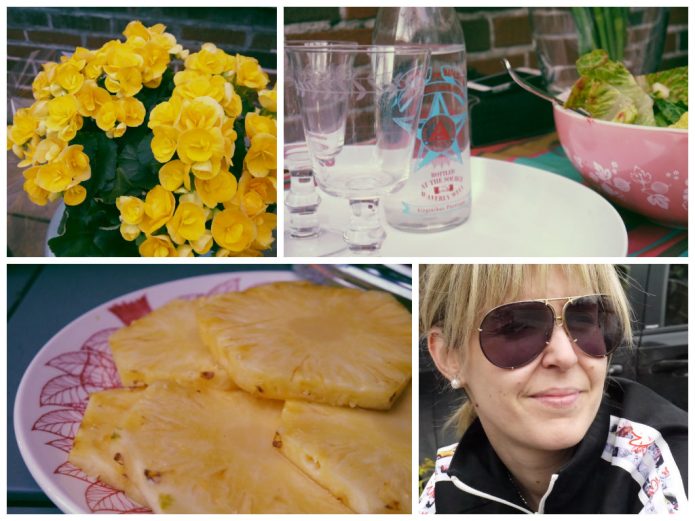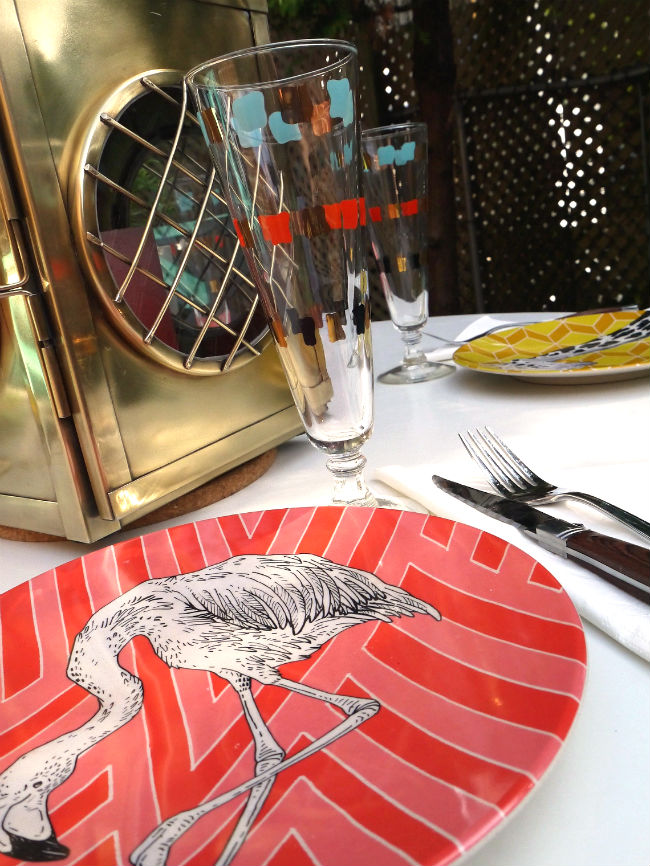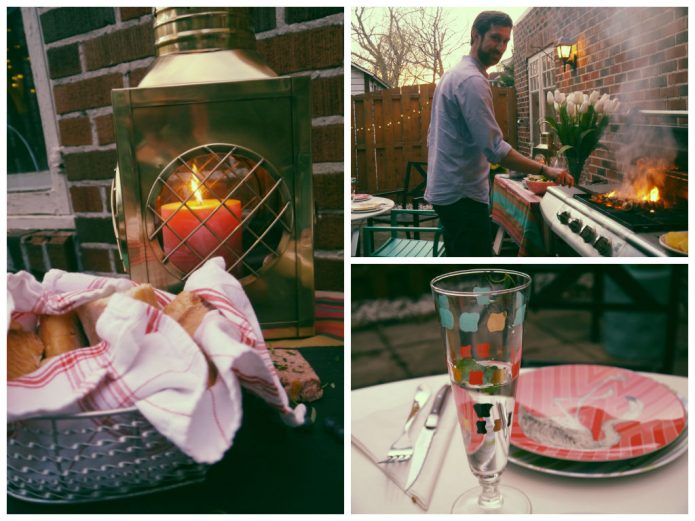 Shopping list:
Animal Geo Melamine Plates: WestElm
Brass hurricane lantern: HomeSense
Ombré pillar candle: Crate & Barrel
Tall tulips & vase: HomeSense
Large rectangle slate cheese board: Crate & Barrel
Tulip Base table: vintage find
Large pink mixing bowl: vintage Pyrex
Green plaid wool throw: Avoca
Giant plaid wool shawl: Burberry
Beer glasses: vintage find
Steak knives: Laguiole
Threshold metal stacking chairs in turquoise & black: Target
photos by moi
0