"I know one thing: that I know nothing" – Socrates
Last week, I have rediscovered, once more, New York. Don't get me wrong, I've been here over 30 times in my life, but every time I visit, I manage to discover something new. With that in mind, my husband I actually decided to put the theory to the test and to do something new every day of our week here. No rules or judgment here, from touristy to cheesy to trendy, as long as one of us had never done it.
Monday: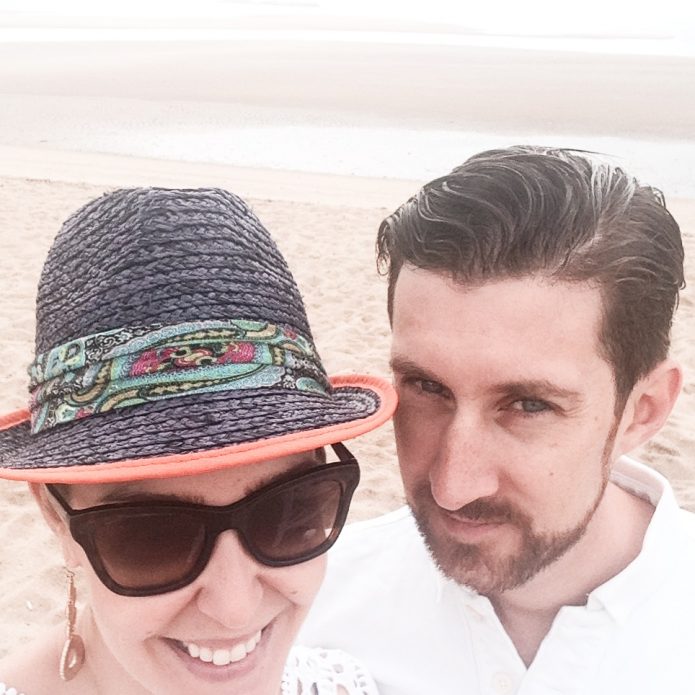 We got to Manhattan in the afternoon, after spending part of the day visiting Yale in Connecticut (which we had never seen). I always wanted to say: " Hi, yes I went to Yale". Now I can kind of say it, I mean technically… we did go right?
When we arrived we checked into our little Greenwich Village apartment, found on Airbnb, only to realize that the renter was going to share the tiny-minuscule place with us! Oh man… I SO misread the ad! After a few moments of my husband not being happy about the situation at all, and me making excuses for my hurried reading of the ad, we came to the conclusion that it would be a first (and probably last) for us both and that the experience of a local New Yorker – she's lived here for 33 years – would be more than welcome.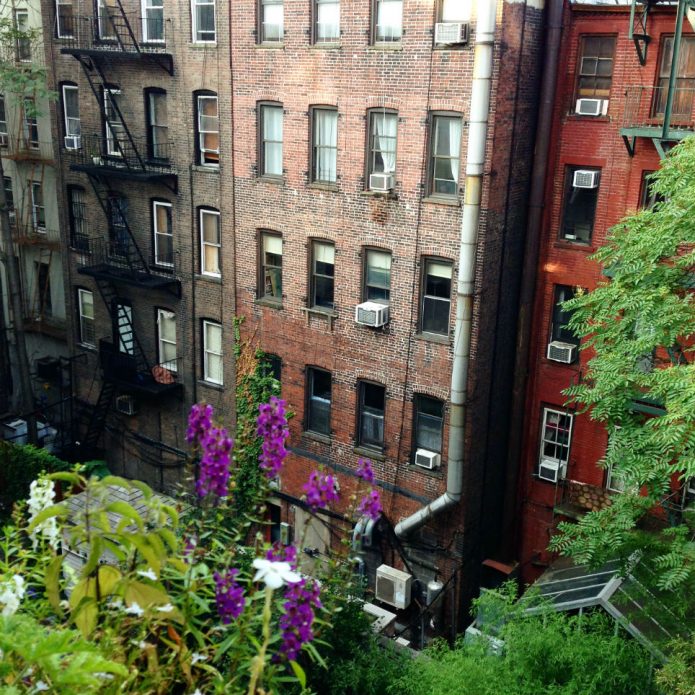 Well, it did not take long for us to capitalize on that said expertize as our host made us discover Rosemary's, a great local restaurant in the West Village. Executive Chef Wade Moises, a Mario Batali pupil, creates dishes inspired by the warm sun of Tuscany but also by the cool vibe of the West Village. They even have a rooftop garden where they grow their own herbs and veggies. It does not suffice to the restaurant's demands, so know that they keep their crops for Saturdays. We loved it so much… we went twice in the same week! I just could not pass up the smoked lamb which I had not tried the first time around.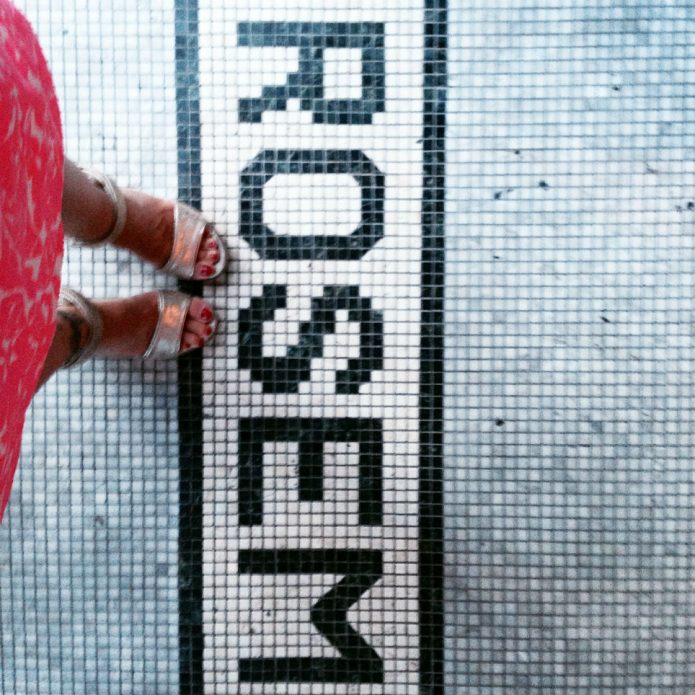 Tuesday:
We visited the Guggenheim and its Italian Futurism exposition. I had been there about 15 years ago, but Jonathan had not and I have to say that I was mesmerized. Did you know Frank Lloyd Wright designed the building to look like the interior of a shell? Did you also ever take the time to look at the museum's surroundings and how it clashes with the Art Deco architecture of Upper East Side and yet how it belongs to the Museum Mile of 5th Avenue?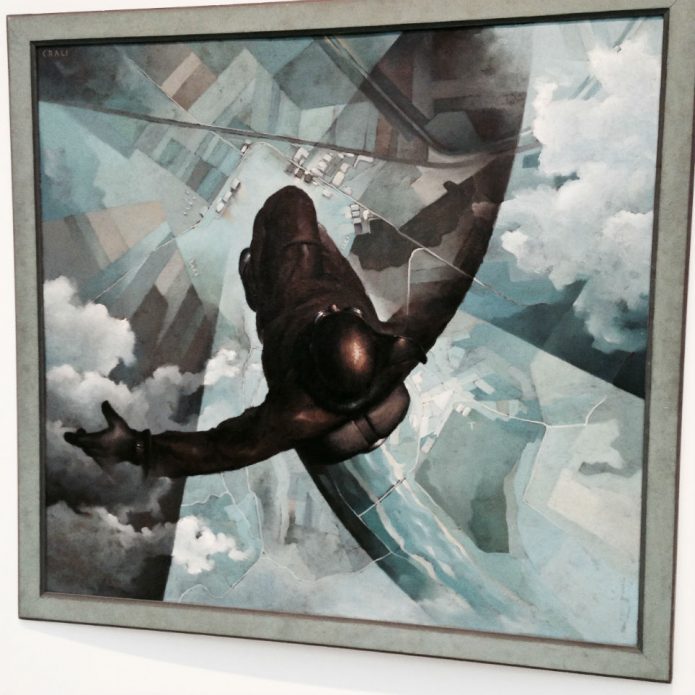 Then we went walking on the running track around the Central Park Pond. Hundreds of running iPods, and their owners, passed us by in a synchronicity only possible in New York City. Neither of us had ever taken the time to venture outside the traditional walking paths of the park. On our way out we saw the Central Park Zoo. Another thing we never did, and didn't do still! We'll keep for the next time we come with the children. Things to look forward to!
In the evening, I did something I never did before… I attended a workshop. It's true, I always come in the city for a few days, but never took the time to actually learn anything! So, this time I did. And of course I chose THE workshop: Design*Sponge Social Media Summer School, given by none other than Grace Bonney. The subject matter was right up my alley, but I was also very curious to meet in person a blogging figure I have been following for years. The blog she created was one of the first one I read before even starting my own in 2008. And, to this day, Design*Sponge remains a go to source for inspiration and great visual content. So I schlepped my book from Montréal and had Grace sign it for me. There you have it, I am a groupie!  #Confession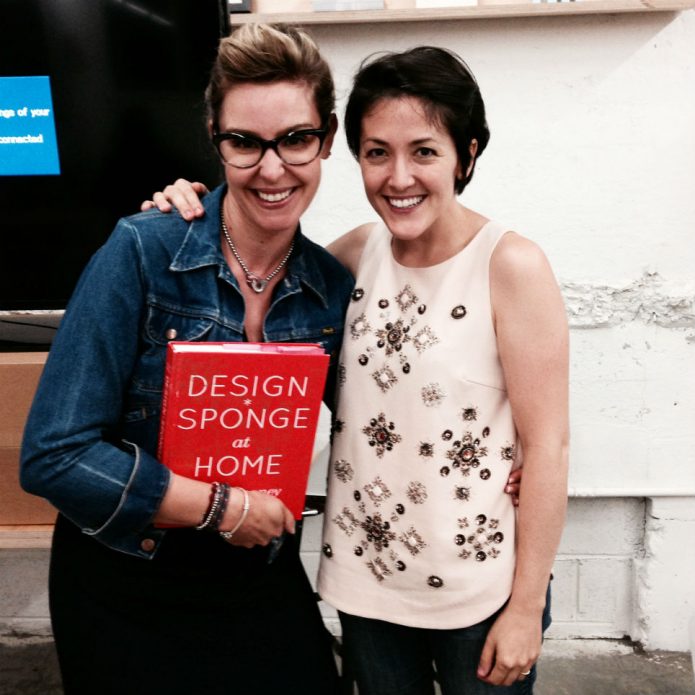 Wednesday:
What a glorious weather we had on Wednesday! A cool (for New York standards) 23 degrees in the morning, which gave us the urge to walk around. We had breakfast at the Bluestone Lane Collective Café, shared a Coconut Quinoa porridge & a Portobello Mushroom toast while getting an hour of work done. The café looks pretty tiny when you walk in, but go all the way to the back and it opens onto a tiny walled courtyard that is pure heaven! A little oasis of peace in a buzzing city.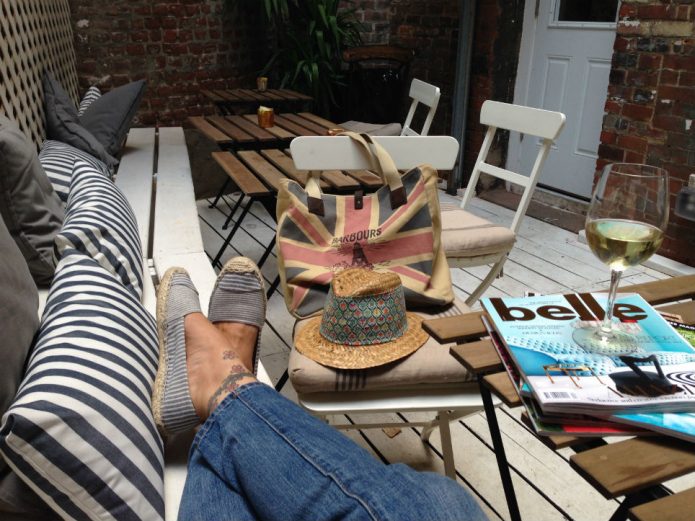 We then walked all the way down to Battery Park, (that's at the southern tip of Broadway!) which Jonathan had never seen and visited a lovely garden. Between Wall street and Lady Liberty, this little piece of floral heaven was lovely.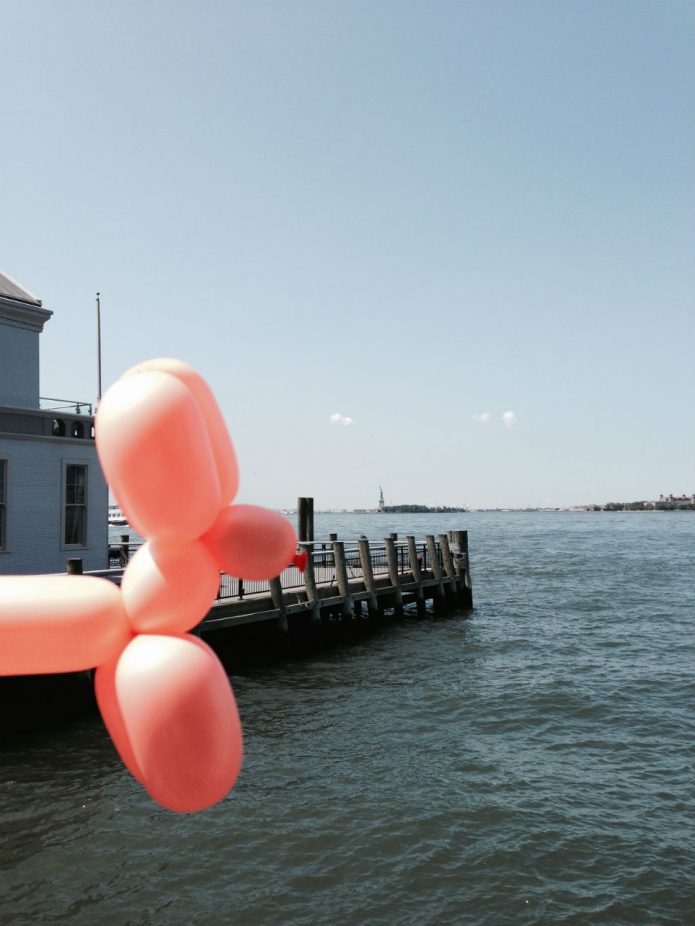 Moving on to greener pastures, we walked The High Line, from 23rd street down to 14th, bought our son a t-shirt, and drank 3 bottles of water! I LOVE The High Line. I had never been there and it has now become one of my favorite places in the city! How did I manage to come so often to Manhattan and never seen this place! Not my proudest moment for a girl aspiring a Manhattan aficionado. But it's now done and on my "go to" list for next time.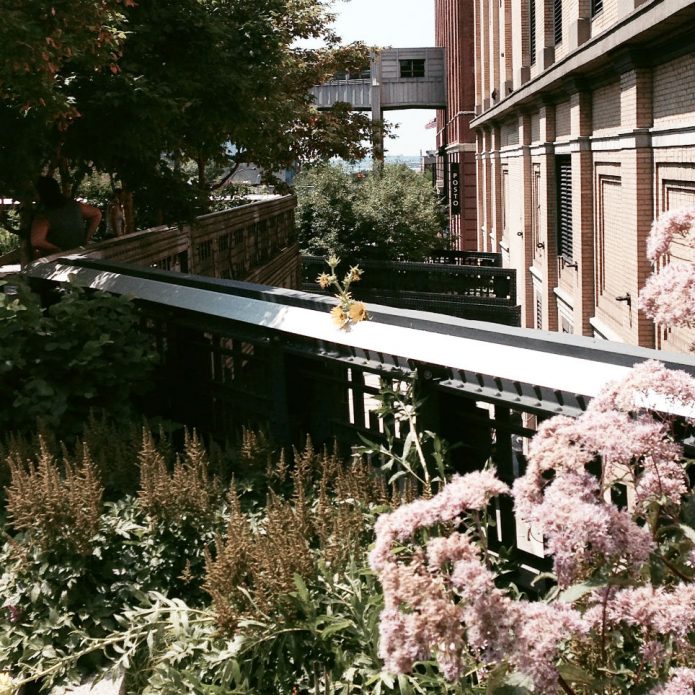 We had lunch at the Chelsea Market's Friedman's Lunch, nothing new for us… we go every time we visit. I love the market, the produce and preserves we buy, visiting Anthropologie and eating at Friedman's. It's part of my New York experience year after year. #CreatureofHabit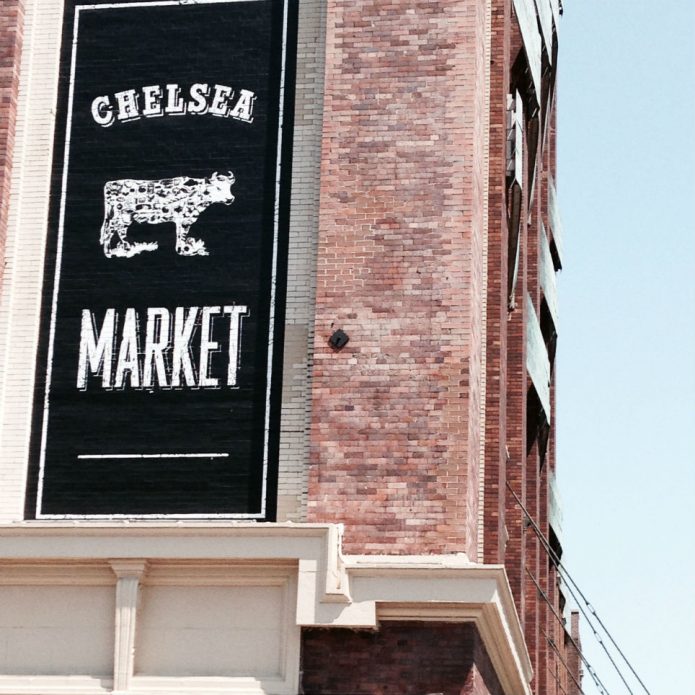 Thursday:
Jonathan had meetings in Midtown at the Met Life building so, before it started; I took a moment to show him Grand Central Station. What a beautiful building that is! Have you ever taken the time to look up at the ceiling? Did you ever notice the constellations and the zodiac in gold on a mint colored backdrop? I rest my case!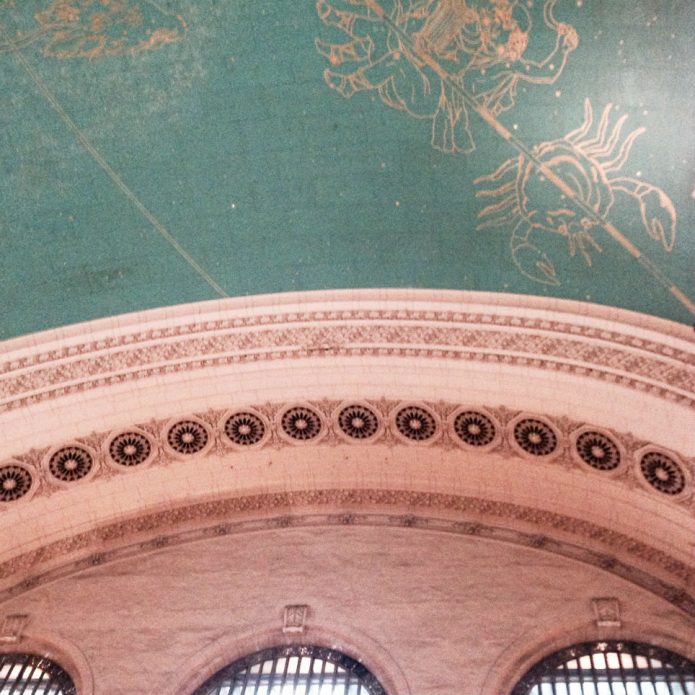 While my hubby was working hard, I hung out Midtown until lunch to meet up with a fellow Canadian, now living in New York, fashion illustrator Meagan Morrison. Meagan and I will work together on a project for the blog (stay tuned) and so we had exchanged many emails but had never met in real life #IRL. What a precious moment it was! She is one of the sweetest and most talented person I have met!
Seriously, check out her work! Our lunch was at Bryant Park… another place I had never seen! (I usually don't care much for the hustle bustle of Midtown, but this park is clearly the exception to the rule! Little bistro tables with large parasols give the park an air of Mary Poppins and make the concrete jungle seem a little less crazy.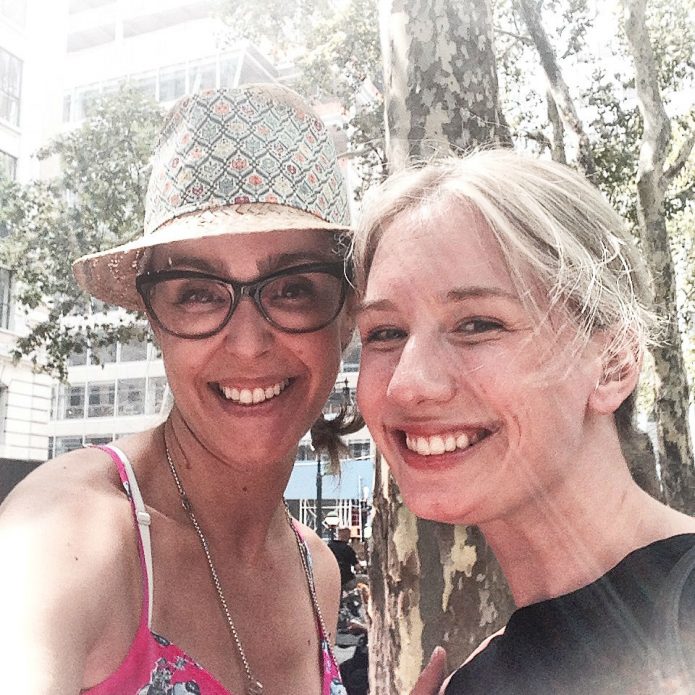 After lunch, I wandered into Gotham Beauty Lounge – not totally aimlessly I confess – to get my eyebrows professionally handled. I had a serious case of Frida Kahlo going on!!! Great place, very professional service… nothing to compare this salon with the 7$ eyebrow threading of Canal street. First time getting anything esthetically done in the Big Apple: check!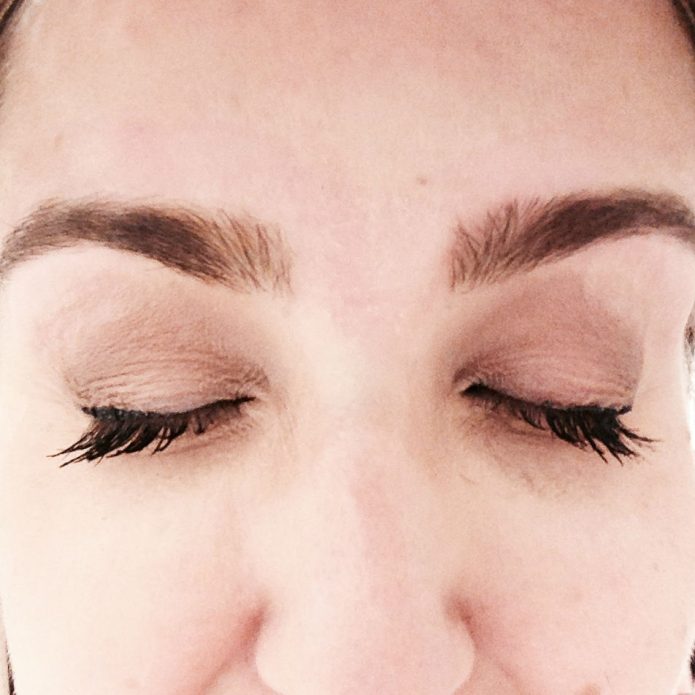 Friday:
By the time Friday rolled around, I could not find a pair of shoes that were comfortable enough for my aching feet. But, hey, no rest for the weary so we started the day by having a lovely breakfast at a neighbourhood joint called Jeffrey's Grocery. After a few nights of great meals and good wine, my liver was in dire need of a green juice (kale, apple, celery, brocoli, ginger).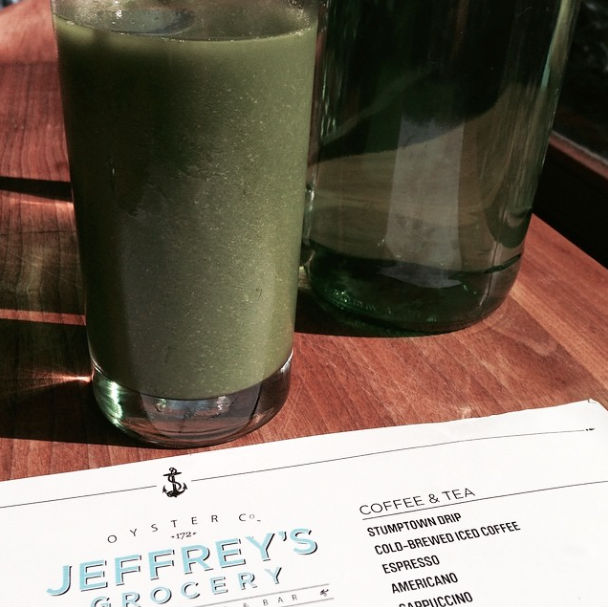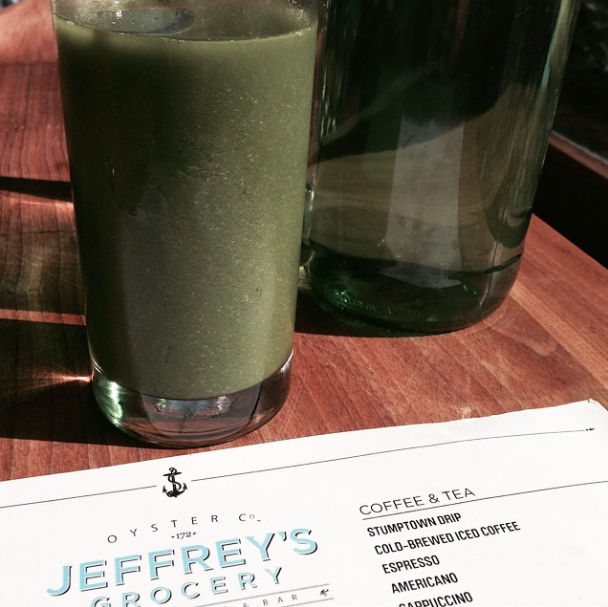 Now… let's recall here that we had been in the city for 4 days without ANY visits to ANY interior design stores. I was starting to feel the withdrawal symptoms. Jonathan took pity on me and we headed to ABC Carpet & Home, where I immediately proceeded to fall in love for a rug… of course!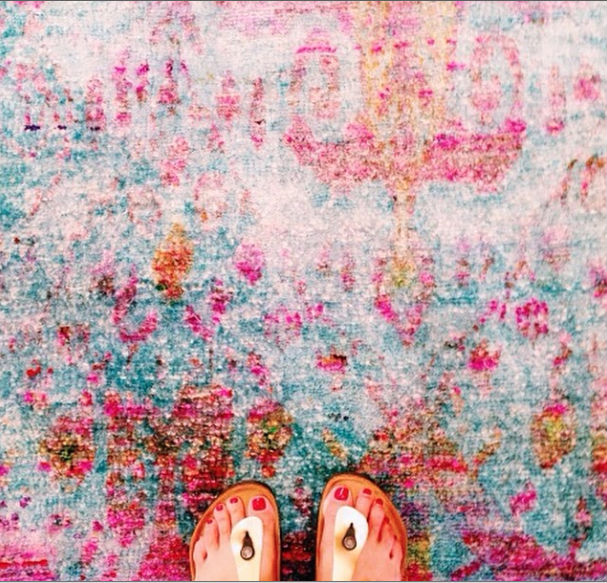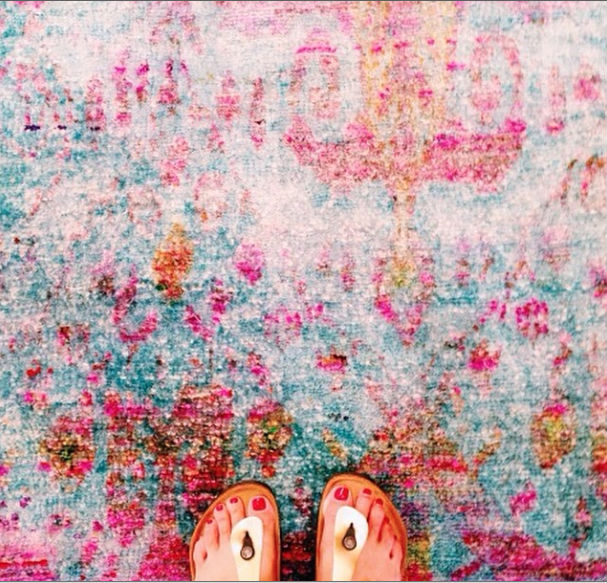 Our "new" adventure of the day was to walk across the Brooklyn Bridge. I felt like a Parisian having never seen the Eiffel Tower. It is actually a little embarrassing to admit that I had never seen it up close and personal. It is quite the piece of history right there… if you can manage to make abstraction to the thousands of people walking, making selfies (we So did too!), and enjoying the view from the bridge.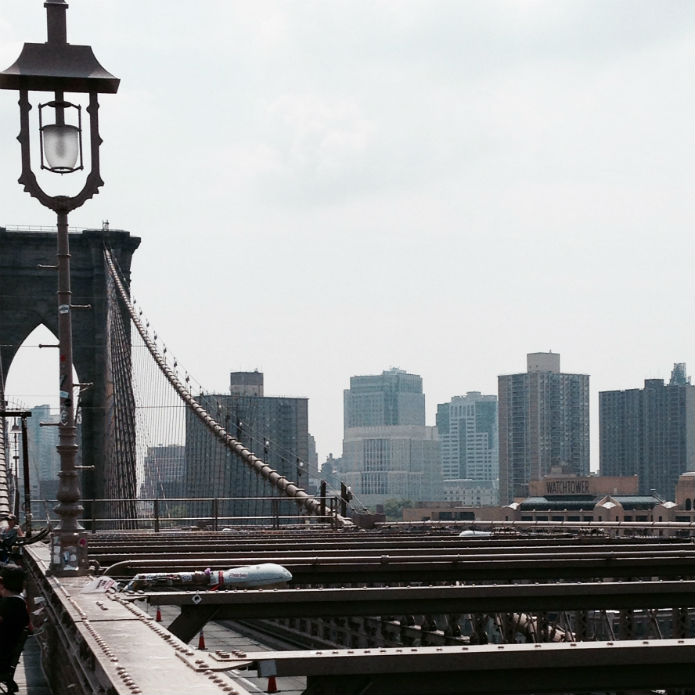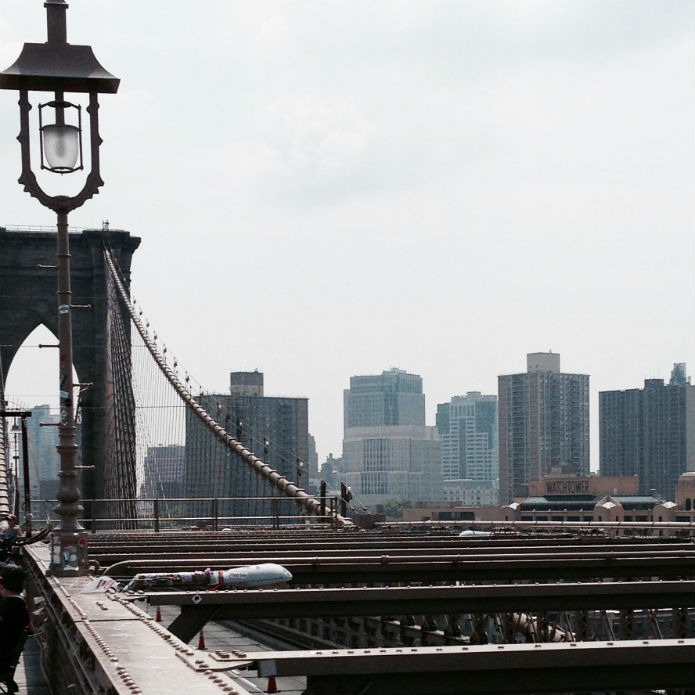 That evening, we wrapped our trip with a slice of pie at Joe's, a local institution in the Village (and for good reasons!) and then went for a night cap at Analogue, an elegant yet quaint jazz bar.
Ciao ciao New York, I'll see you soon! xox v.
The List:
1) Rosemary's
5) Bluestone Lane Collective Café
11) Bryant Park
15) Brooklyn Bridge
16) Analogue
Check out my NYC city guide for more great spots to check out!
0