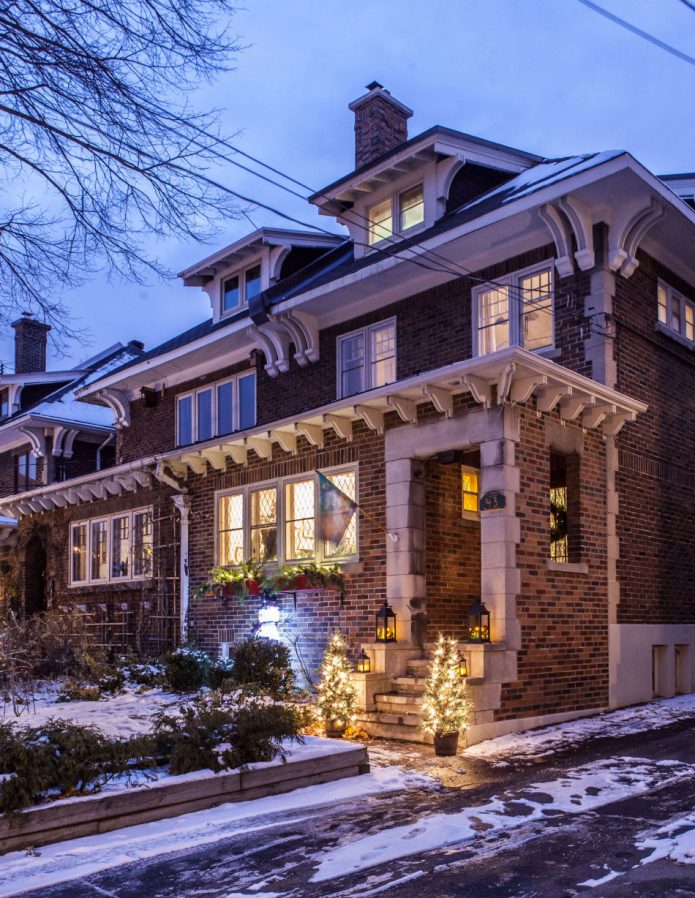 So, welcome to my home! That's what I had the pleasure of saying last week to about 25 different media people as they walked in my home for a CANVAS Holiday Collection event by Canadian Tire. The concept was both simple and original: to outfit my home to showcase their beautiful new collection in the "real" context of someone's home.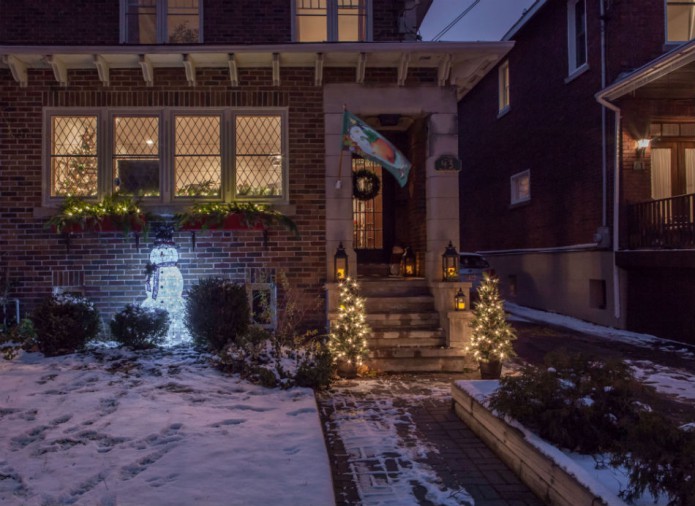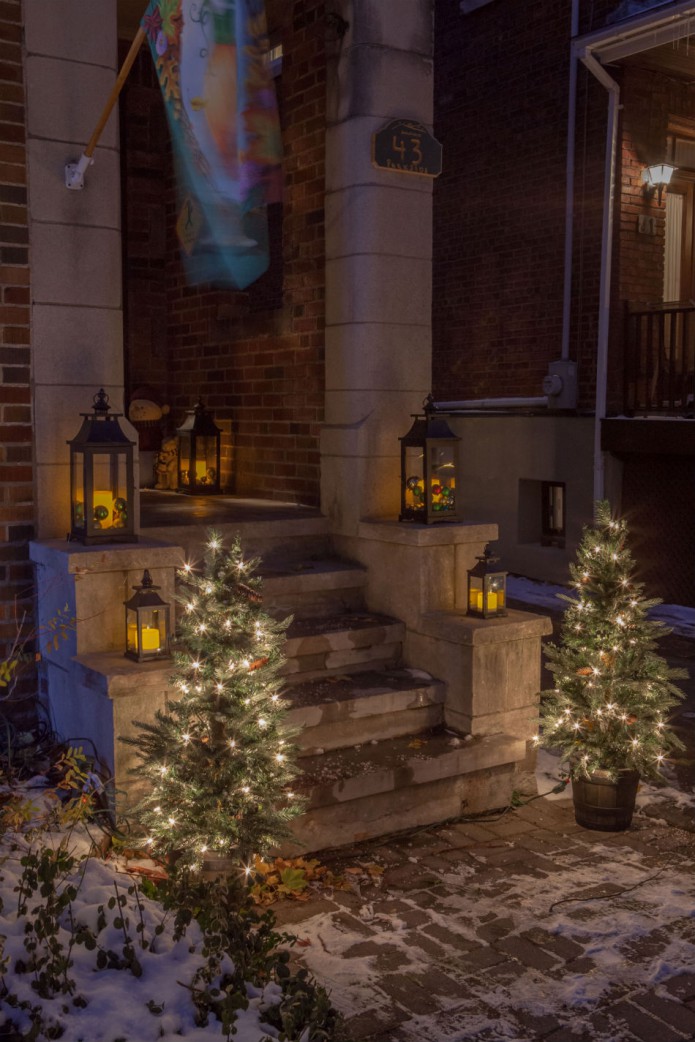 For the launch of their CANVAS brand they propose 4 different collections, but it's their Apple Green collection that stole my heart. We often think that a green tree with green ornaments will look lacklustre and boring, but look at the result! it is anything but dull, isn't it? All different shades of green meet in nature beautifully, why not in a Christmas tree then!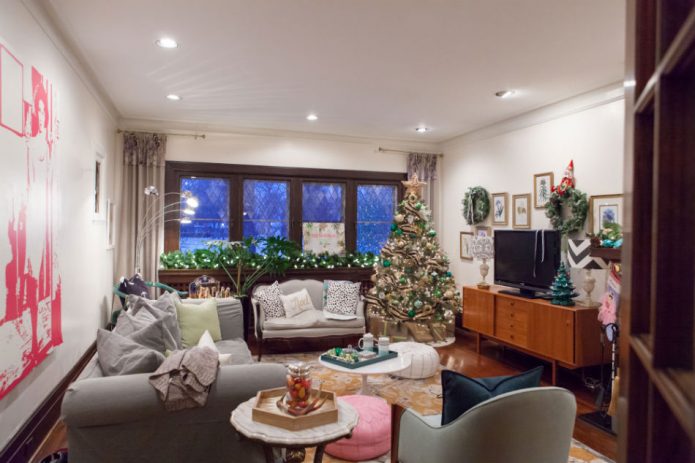 To make it my own, I chose to integrate some ornaments in both silver and gold (yes Mom, metals mix!) as well as elements in black to break up the palette and to fit with the rest of my living room's decor.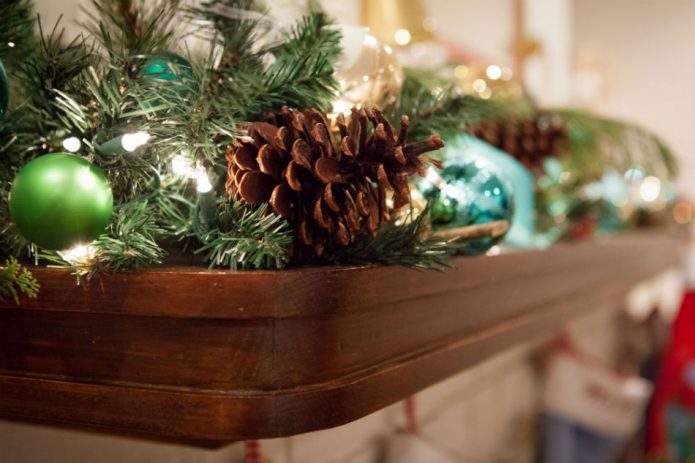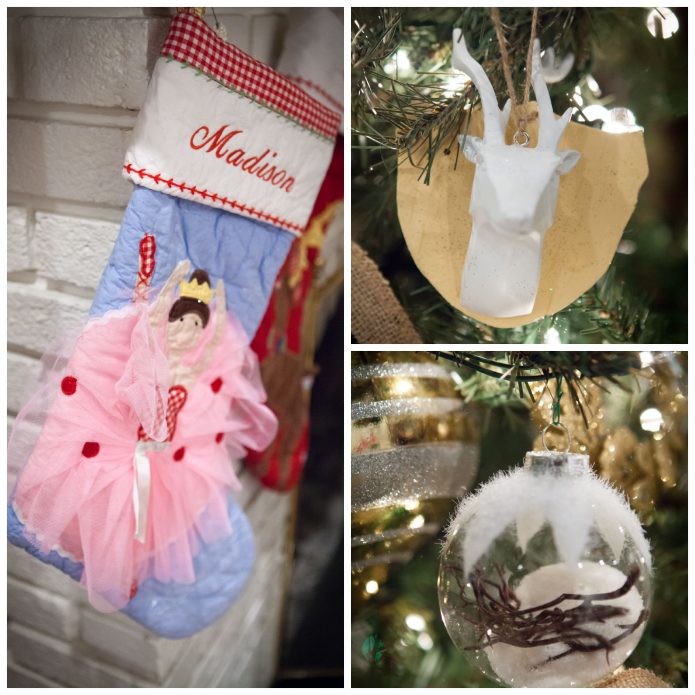 On the mantle, I used this greenery garland, added some unbreakable ornaments in mint and green and a long grosgrain ribbon for a touch of whimsy. Of course, my beloved personalized stockings look great underneath, awaiting Santa's treats.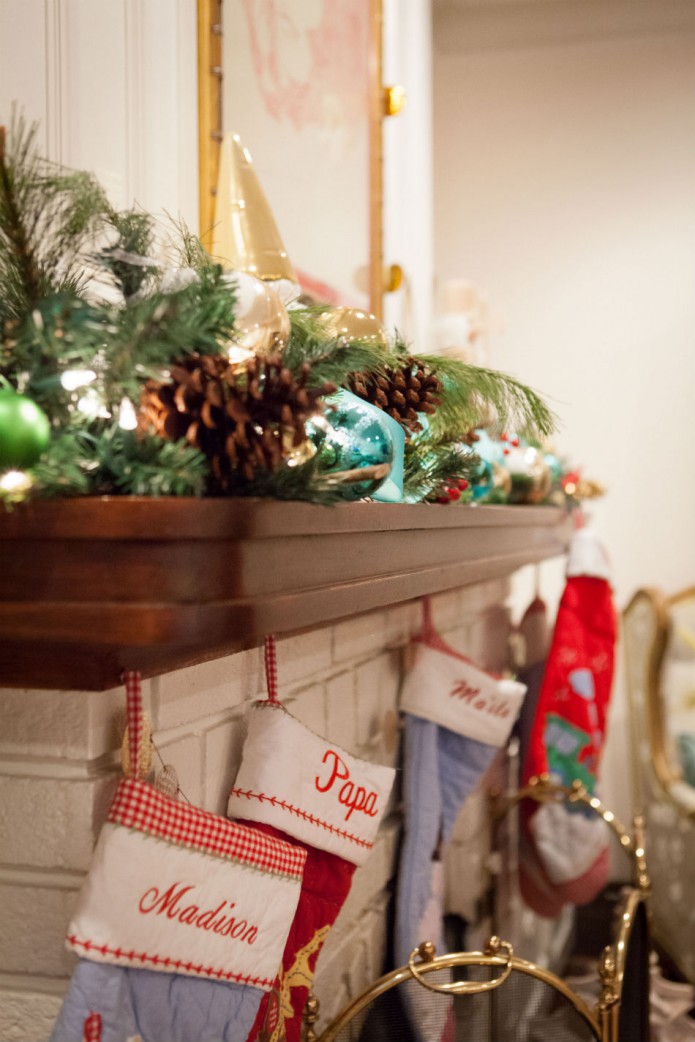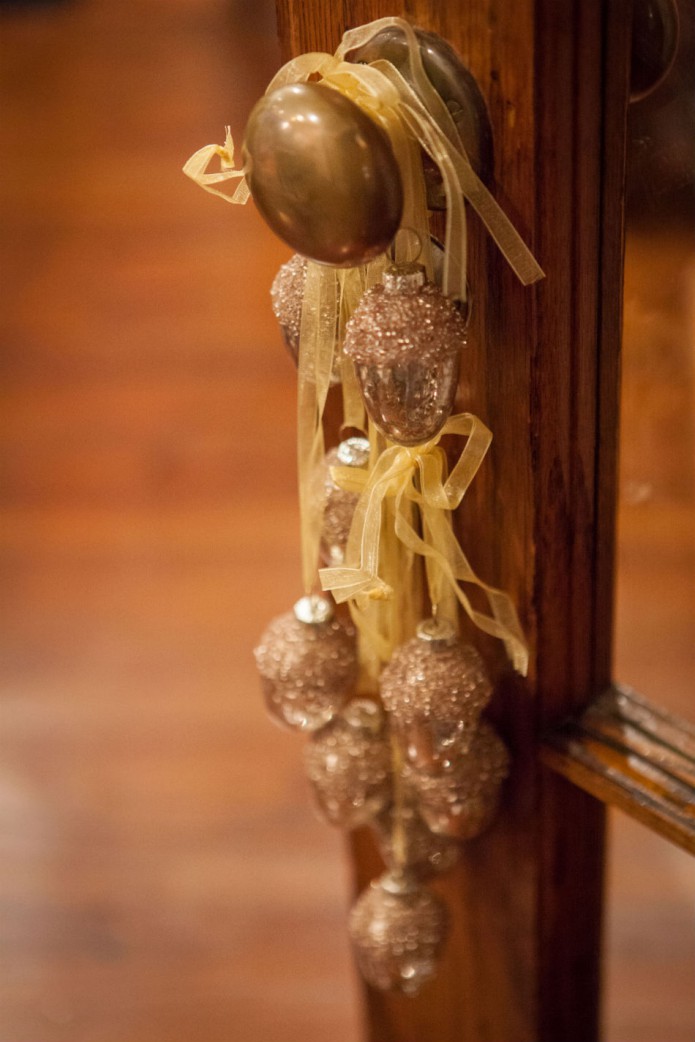 So after all this decorating, a glass of wine was in order. Tchin Tchin & Thank you to the whole team at Canadian Tire for this wonderful opportunity. Stay tuned, next week I will show you the dining room as well as the kids bedrooms… yes, they too got a Christmas makeover (to their greatest delight!)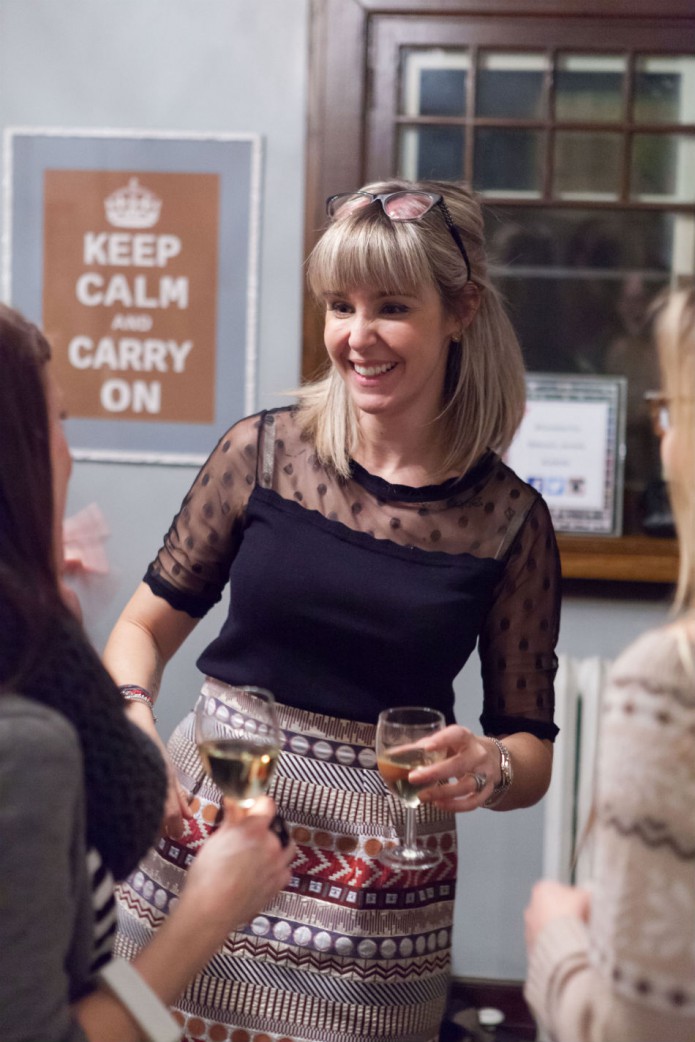 Photo credit: Fany Ducharme
See more photos of the living room decor:
Click on each photo to expand & pin them.
photo credit: Julia C. Vona of Juno Photo
0