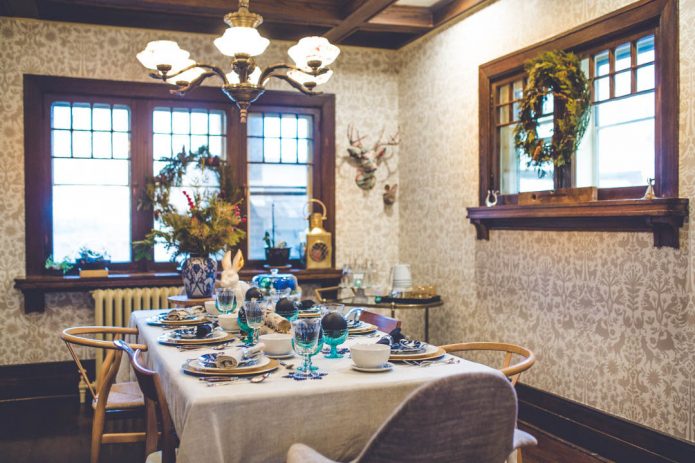 I presented my Christmas home, or should I say living room, last week and the response was quite unexpected. Thank you so much! Well today I want to show you where the true parties happen… in the dining room! I decorated the room with the fun products of the new CANVAS collection of Canadian Tire, but instead of an apple green theme, I chose to use their turquoise and cobalt blue collection instead in order to fit with my octopi side plates.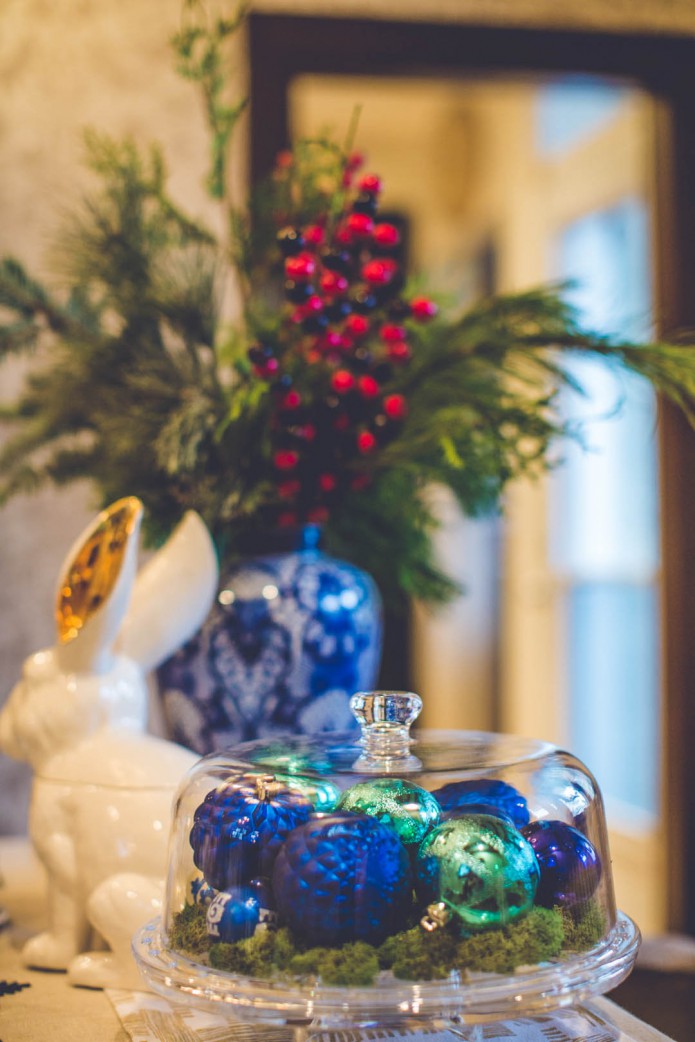 I love our dining room because it feels like such a woodland jewelry box: the Otomi wallpaper by Emily Isabella, the mismatched chairs and even the gold-eared rabbit sitting pretty on the table make the space come together. Nothing takes itself too seriously in here, it's all about family and fun, loud dinners and good wine – or hot cacao… depending on the age group we're entertaining or on the time of day!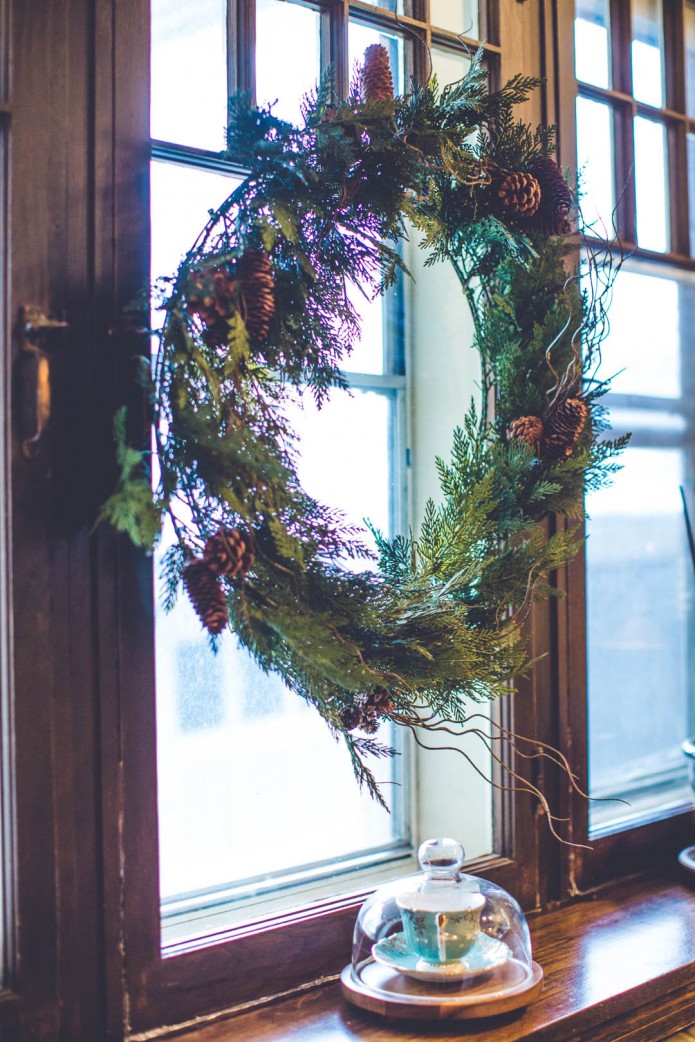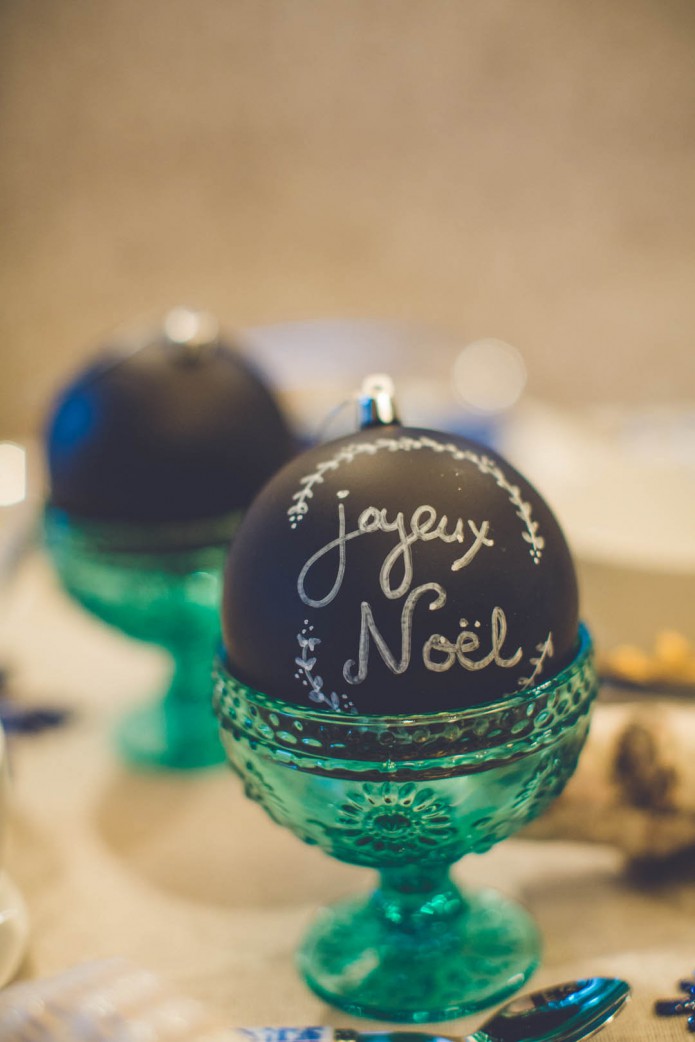 I tried to incorporate my own personal touch with the table's setting by using for example blue snowflakes ornaments as coasters or personalizing the chalk ornaments (at 4$ for a pair… they are a steal!) before placing them in turquoise etched fruit bowls for a little elevation.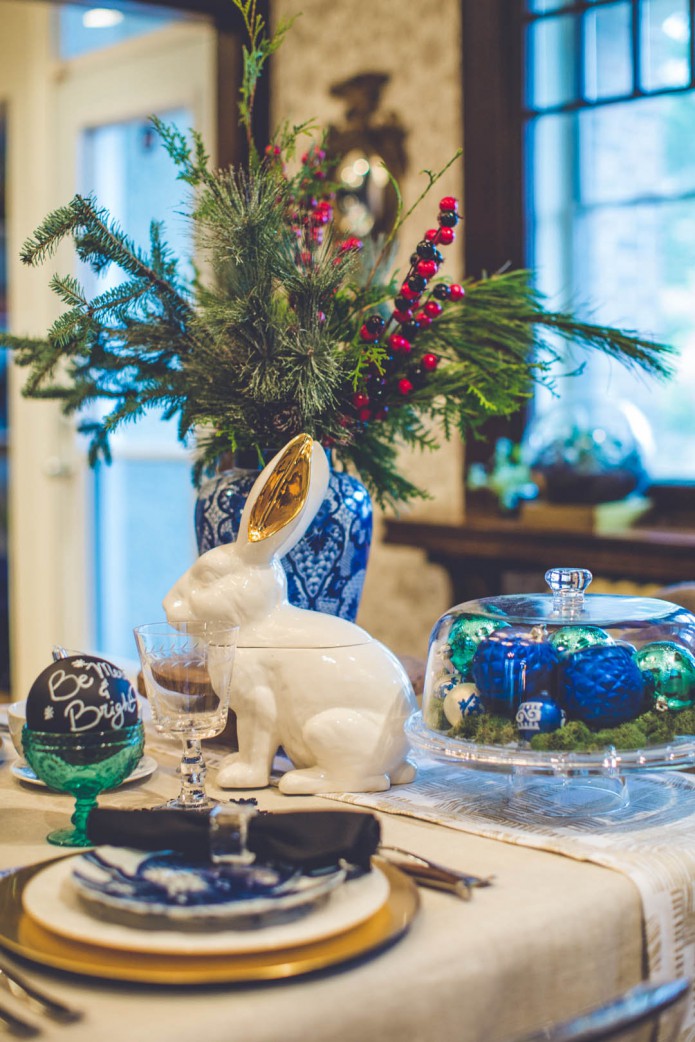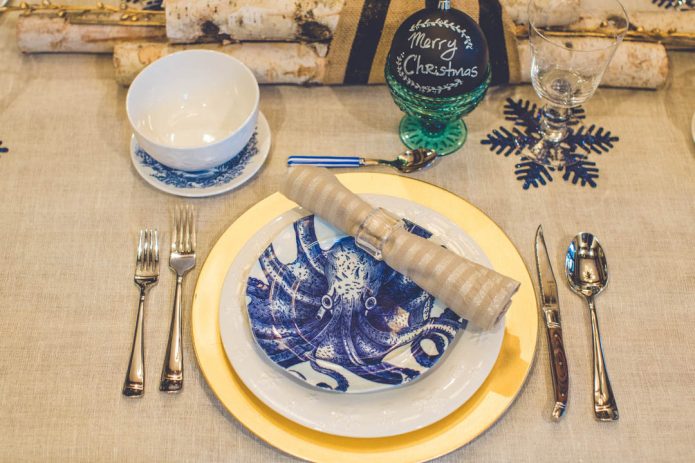 Lastly, I have to tell you about my pet peeve with oversized centrepieces. I mean, how can you possibly have a conversation with anyone across from you if you have a whole forrest's worth of flowers and greenery in the way. I mean, come on! That being said, i do love flowers and especially greenery at this time of year, so I kept the ginger jar with branches for the end of the table, where no one is sitting and placed some simple pieces of birch wrapped in burlap at the table's centre… that's until the juicy turkey takes its place and the feast begins.
View more pictures here:
click on each image to enlarge & pin
photo credit: Julia C. Vona of Juno Photo
0