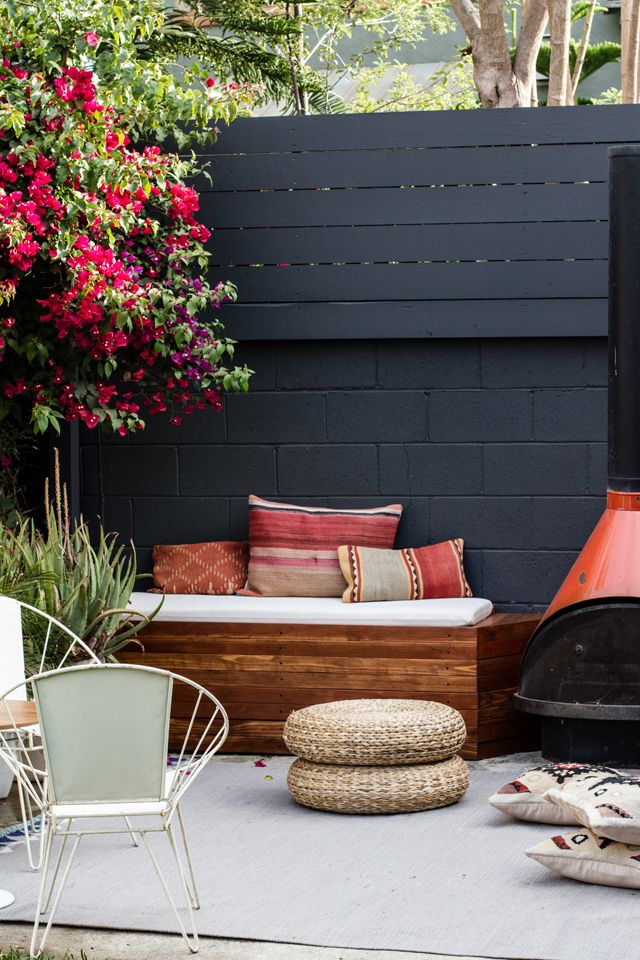 So this is it, we are attacking the transformation of our small urban backyard! Last summer was our first in our Forever House and so we used that time to get used to the surroundings and see what worked and what didn't in our current outdoor installations.
My conclusion: not much worked at all!
Our backyard, already small in size, is mismatched with 3 different sets of fences: to the right we have the garage's brick wall, to the left a metal fence and to the back a wavy wooden fence made by our neighbour. The ground is covered in cement tiles that are anything but attractive, so I'll have to find a way to hide them as they have to remain in place. Finally I have to purchase a new patio set as the voracious squirrels ate them through and through, and I am not even kidding. Bad bad squirrels!!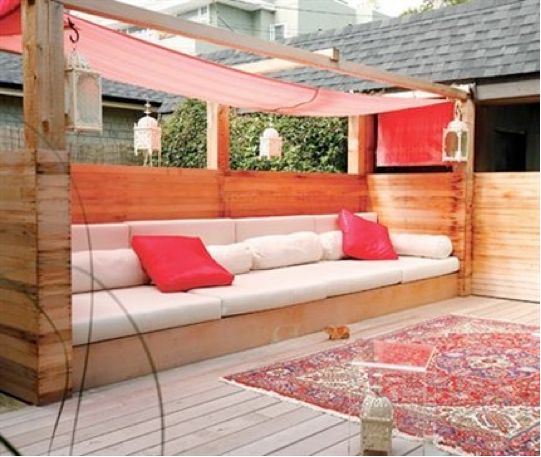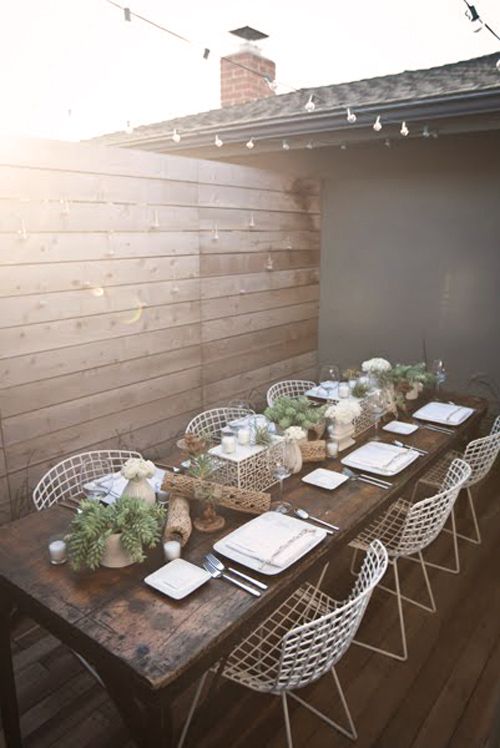 First step: The inspiration
Before jumping into any project I like to get inspired to help me manage my budget, avoid costly mistakes, create a cohesive mood, and also simply get excited about what's to come.
For our urban backyard I am envisioning a Nautical meets Mid-Century feel with classic pops of colours in red, green and blue. Something to please both hubby & I. I am also looking for quirky accents such as this garden hose wall mount.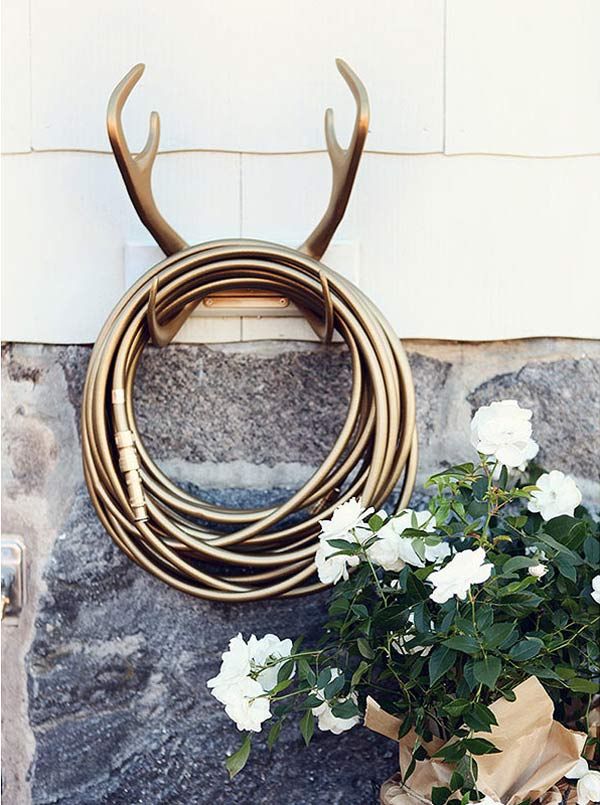 In terms of furniture, my heart is set on an ensemble from West Elm. The Mid-Century lines of the table & chairs is so contemporary and classic at the same time. Plus the teak wood means that the squirrels will not be able to chew through the soft weaved material like they did before. I'll add some lighting with wall sconces on the garage's wall and maybe festoons string lights along the new fence. A large flower box will be perfect to grow a few herbs and chosen plants (there will be some peonies in there for sure!) and I'll use this opportunity to change our outdoor dishes set as the one I currently have has been very helpful with the little ones but it's now to upgrade it to something more elegant.
My Shopping List:
Wood… lots of it! We'll use cedar planks for the fence and the banquette.
A Mid-Century teak dining table. I am ordering the smaller of the 2 sizes which is perfect to accommodate 6 people and yet leave me with some room in the backyard for us to move around.
Four teak chairs that I will match with 2 turquoise metal chairs that I already have.
Pillows for the banquette. I hope to find some ready made otherwise I'll have some custom made in Sunbrella fabric.
Outdoor planters  to add some greenery to the wall perpendicular to the large flower box.
An outdoor server, perfect to set beside the BBQ and hold food platters and cocktails.
Two wall sconces + string lights.
An outdoor rug or two to hide most of the cement tiles that we have to live with.
And finally a few throws to wrap ourselves on cooler evenings.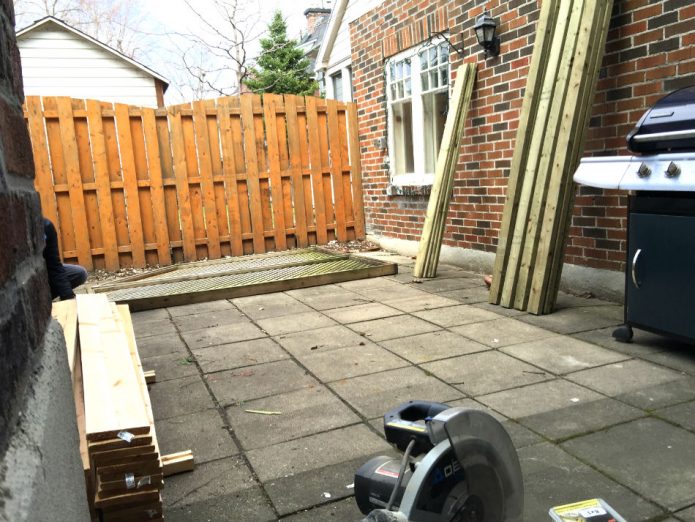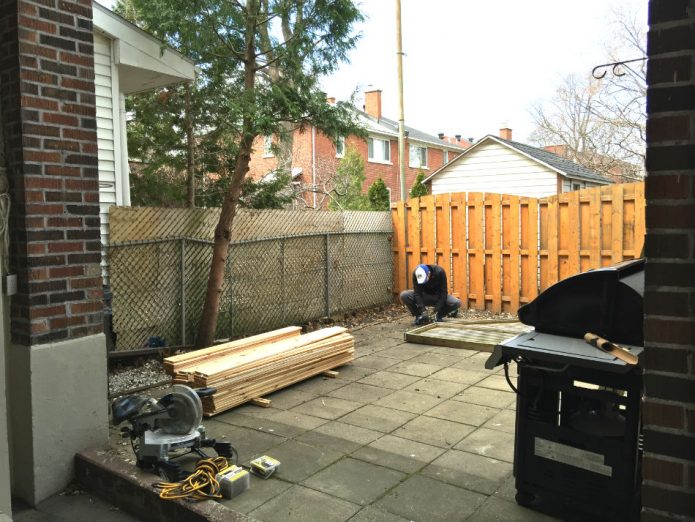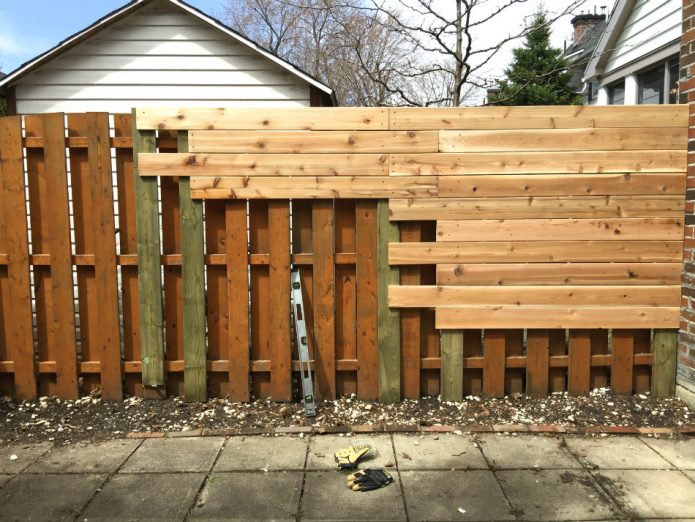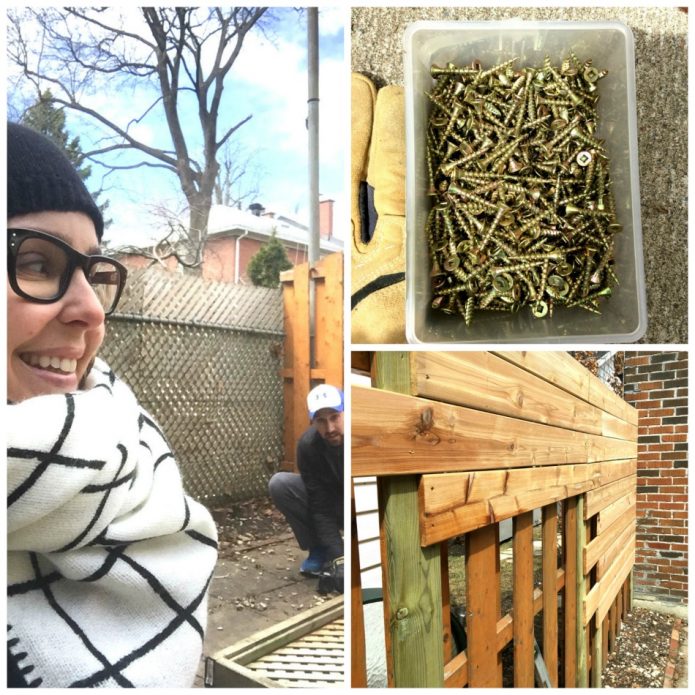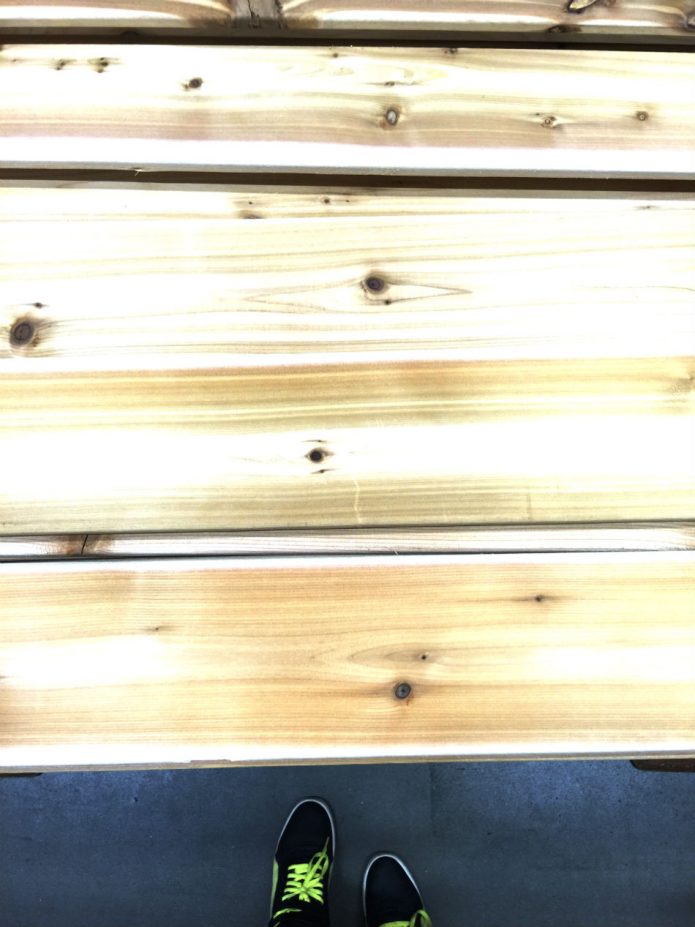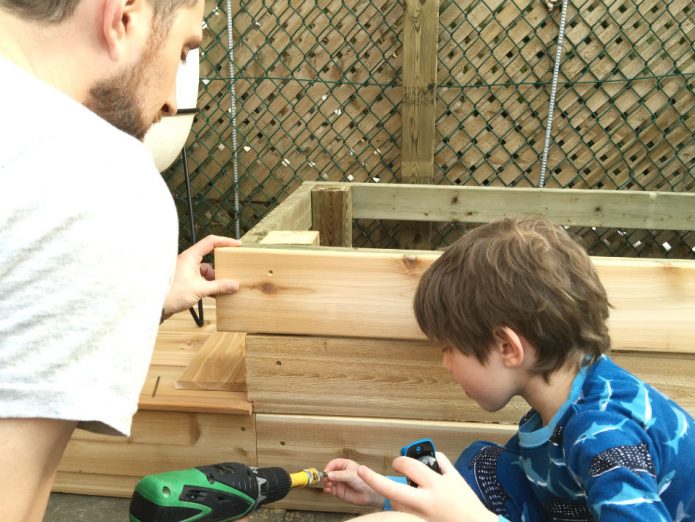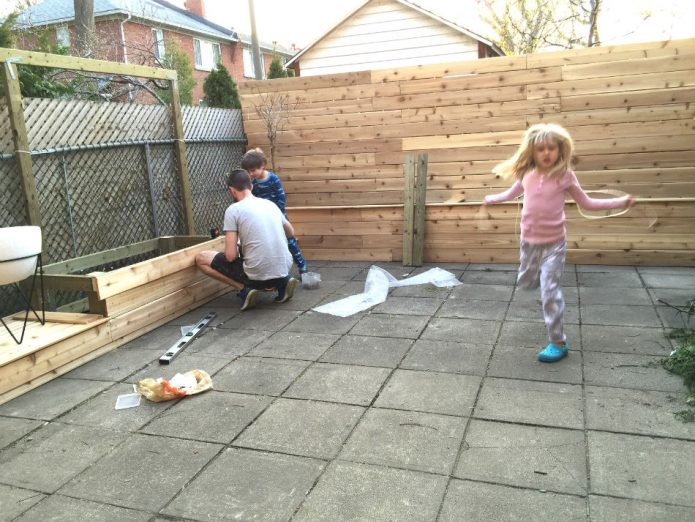 Ans so it begins… our backyard's transformation is in full motion with the help of little hands and while enjoying some musical entertainment by our Madie skipping rope and singing about fining some prince. :)
xx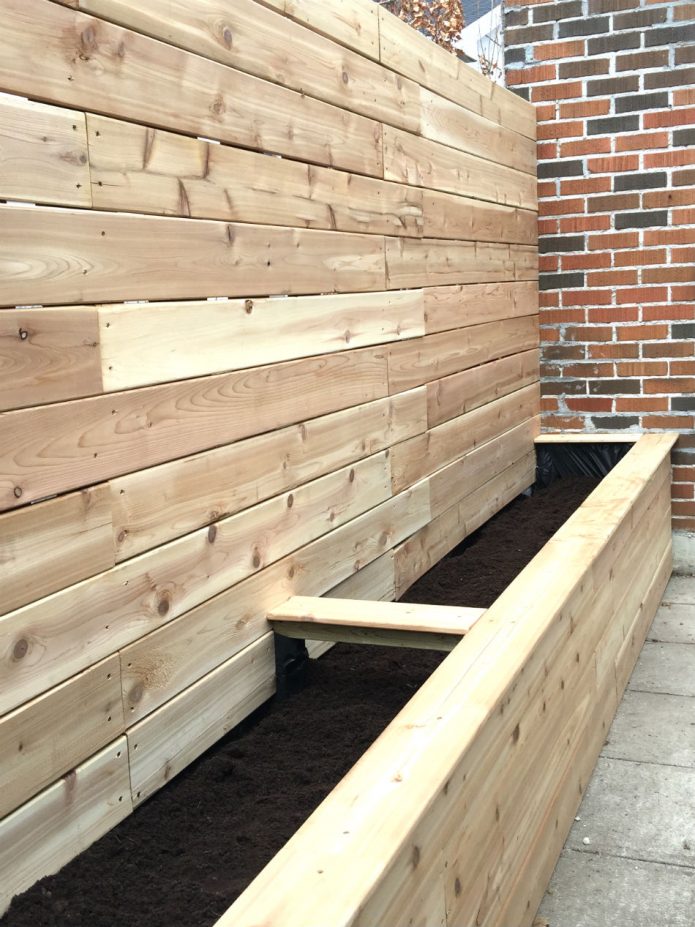 Sources: Smitten Studio | JL Designs | Erin Ever After | Plateful of Love | West Elm | Vanessa Sicotte 
74