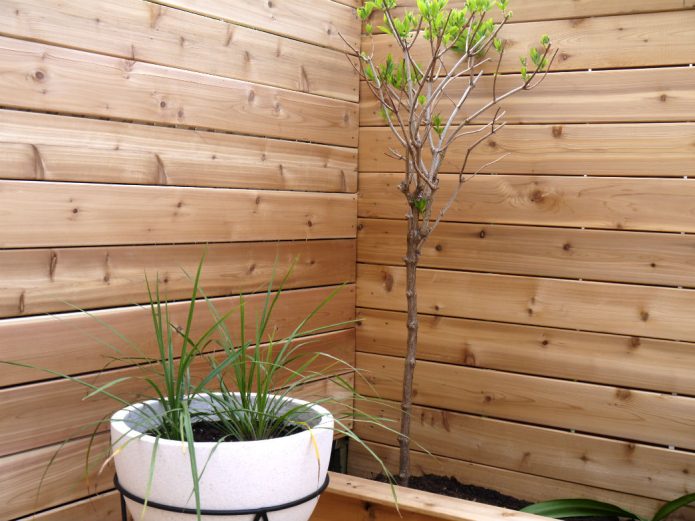 What difference a few weeks make! Our backyard is really starting to look great! Let's remember for a second how far we came. Yup, exactly!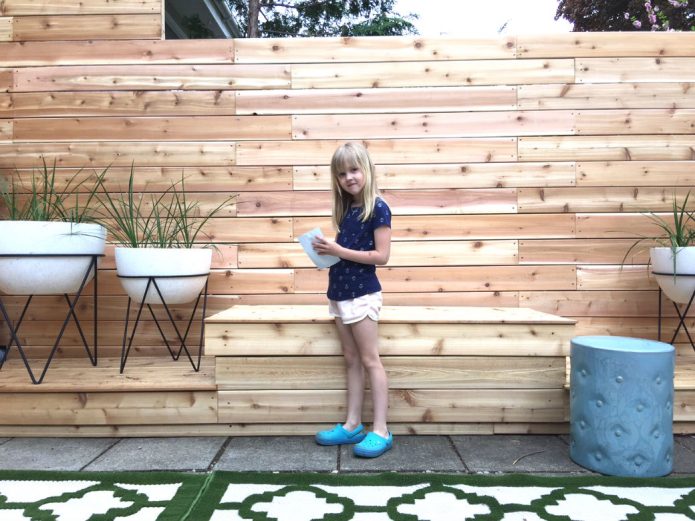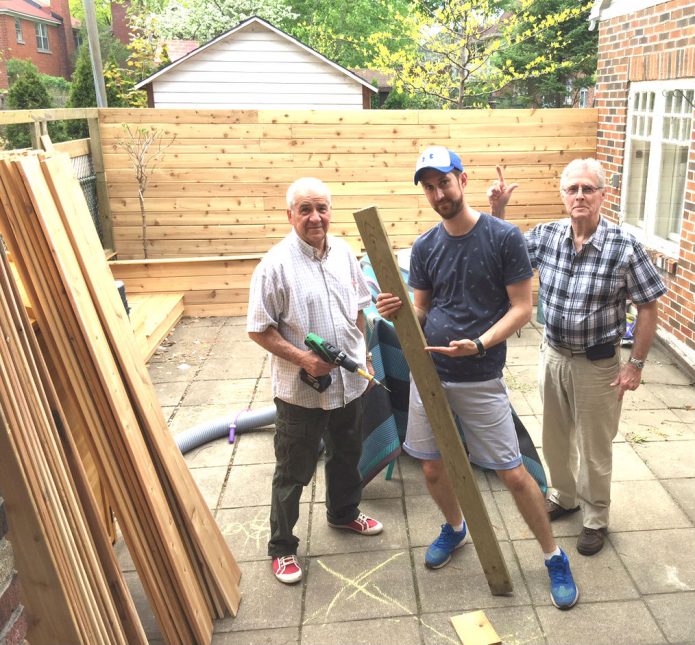 With the help of our respective daddys, hubby has been able to complete the fence, the banquette and the flower box. The choice of using cedar was an easy one to make. It is so fragrant and the wood's natural colour is beautiful! Jonathan is beaming he's so happy with himself… as he should be!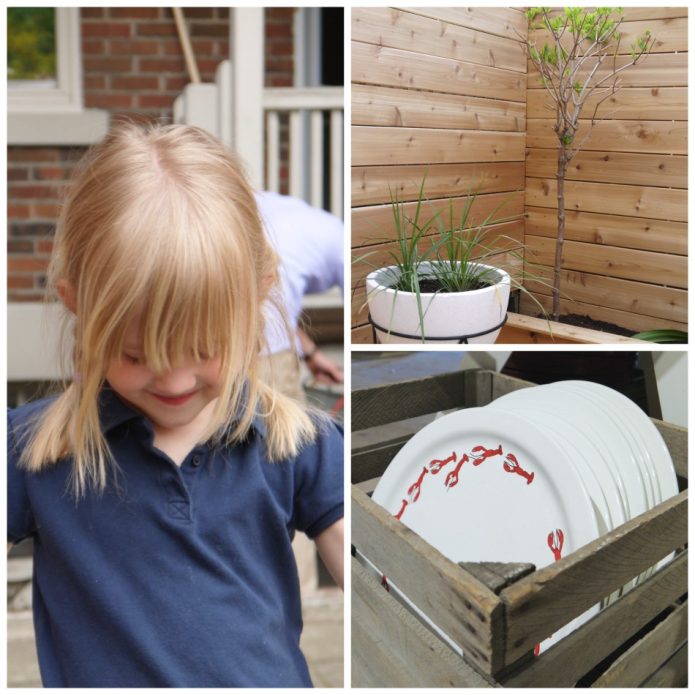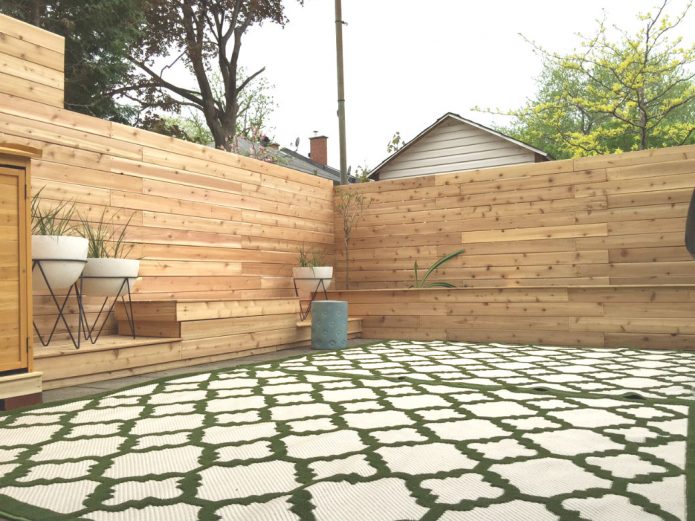 I have been able to find 2 large 8'x10′ turf rugs that hide most of the cement tiles while adding some well-needed pattern to the small space.
With this new canvas to play with, it is time to go out and furnish the space. A few weeks ago, I went to West Elm in Griffintown to order the furniture set and was pleased to learn that the delivery schedules had been shortened this year to enjoy the season even longer!
Then last Thursday, I went back and shopped for all the "cute" stuff! I got 3 adorable throw pillows in nautical red and blue stripes to match a long navy Sunbrella seat cushion that I was lucky to find elsewhere.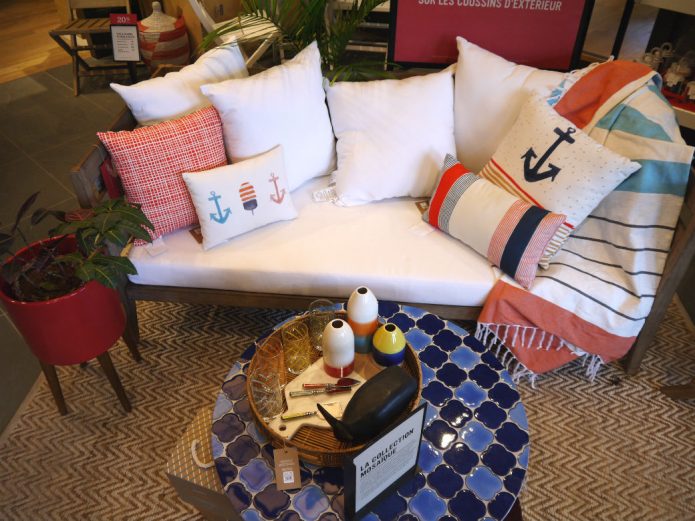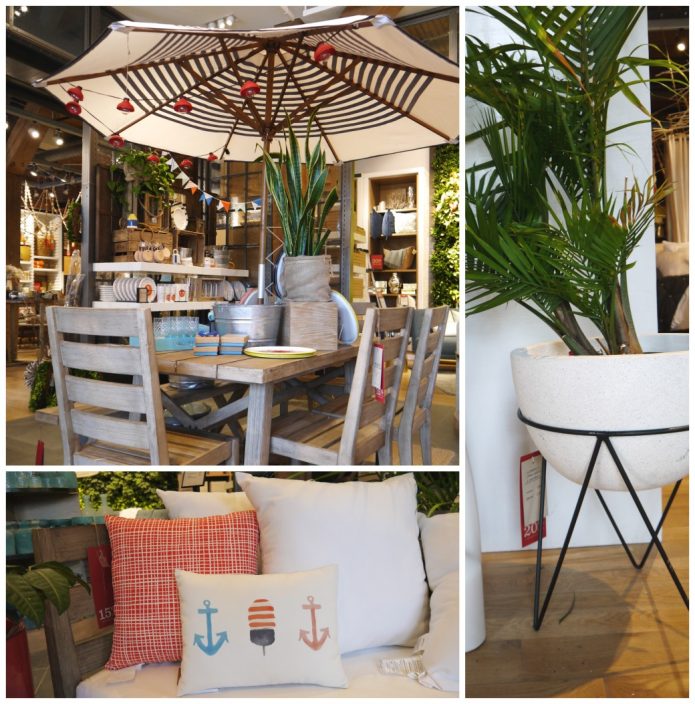 I also got 3 planters (one large and 2 medium) on metal legs. Finally, I went a little crazy over all the dishes options I found. I finally settled on plates with anchors and stripes, 2 metal serving bowls with adorable pictures of seals and seagulls in them, buoy mugs, and a large Fishs Eddy serving platter with lobsters. Did I need all of that? Of course, I did! :)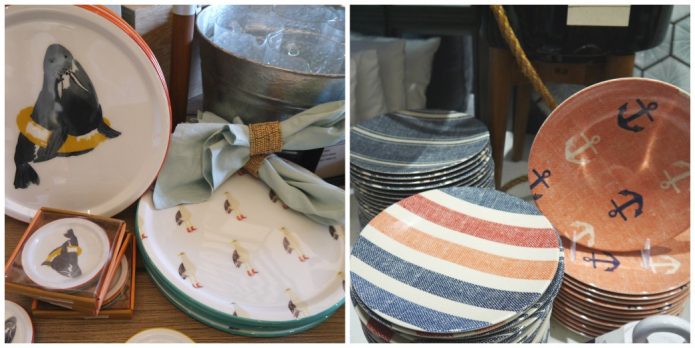 What's left? Assemble the furniture and buy a whole lot of plants! I cannot wait to show you the final result… and host my first Al fresco dinner of course.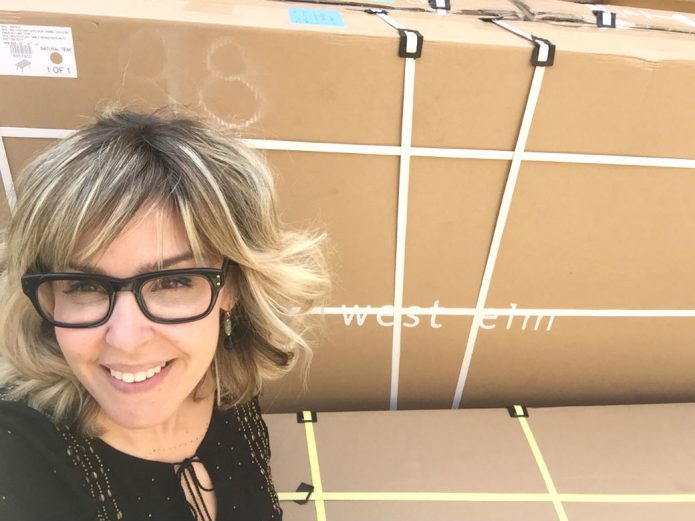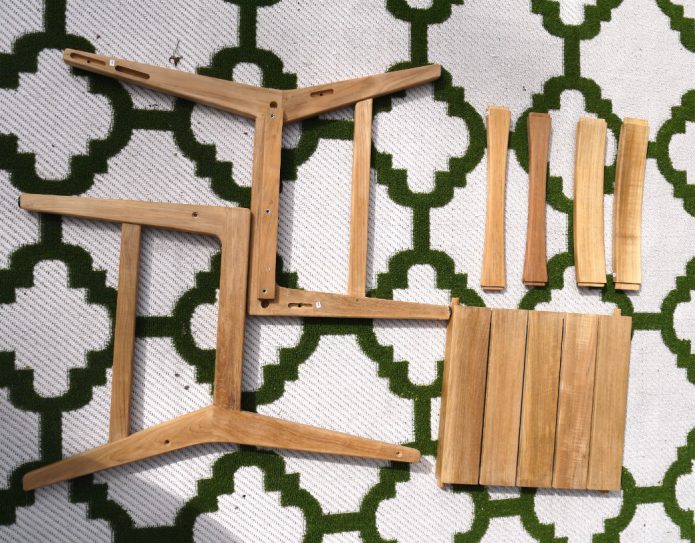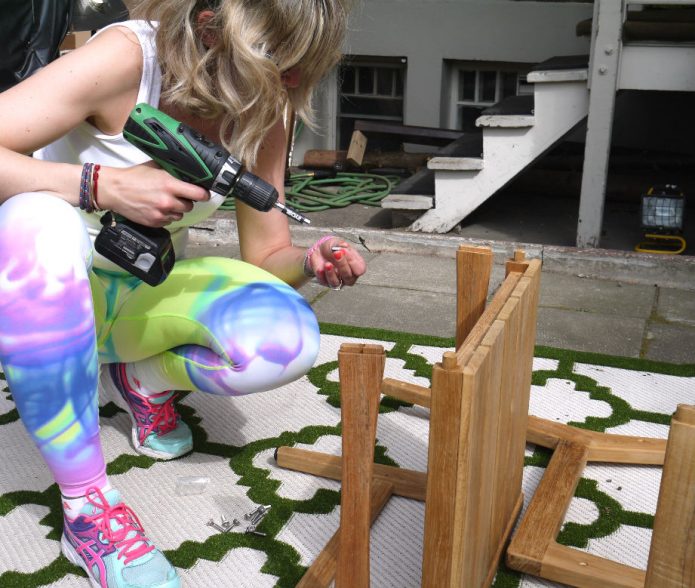 photos: Vanessa Sicotte
1