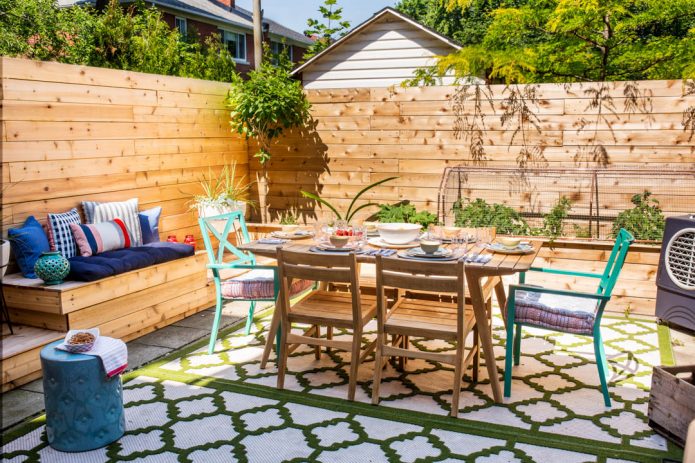 So, two months after hubby & I embarked on the makeover of our small (and sad) urban backyard, I am thrilled to say that it is now time to enjoy it! In case you missed it, here is how it all came together. First there was the inspiration, then the actual work and shopping and finally, the much anticipated reveal.
Throughout this process I learned a few precious life lessons:
No matter how unloved a space is, there is always a way to reinvent it.
Doing the work yourself is hard, very hard.
That being said, doing the work yourself is also very satisfying.
Size matters. When the physical space you have to work with is tight, you have to be creative and think vertically.
Like in the ocean, all shades of blue mingle in a beautiful way.
And finally, it's not because you live in Montréal, far from the ocean, that you cannot create a small piece of Eastern seaboard heaven.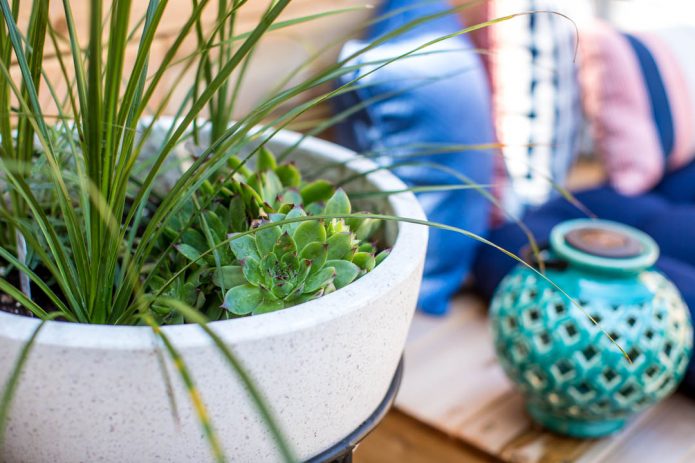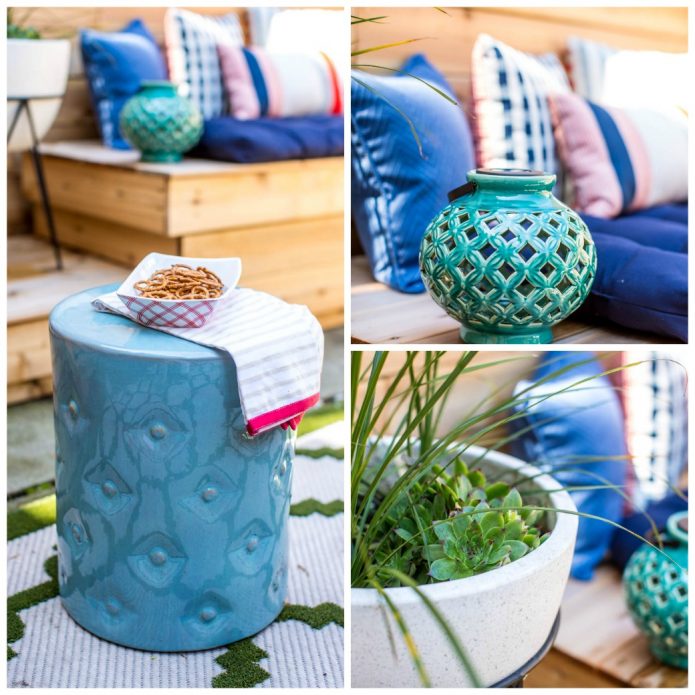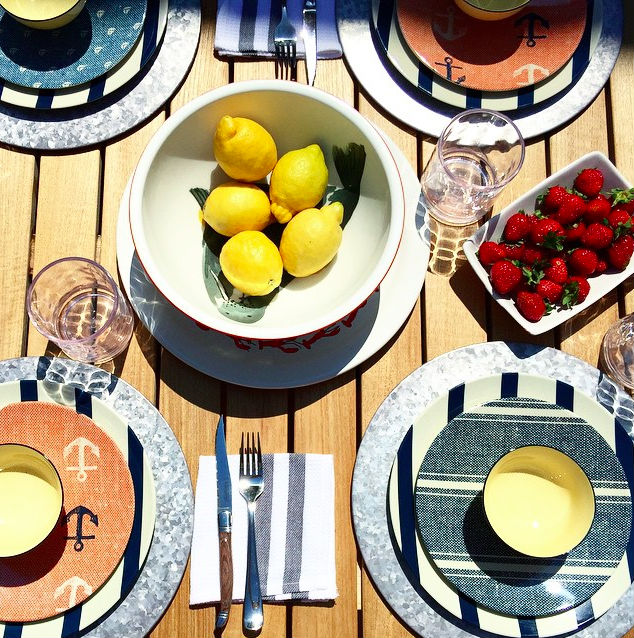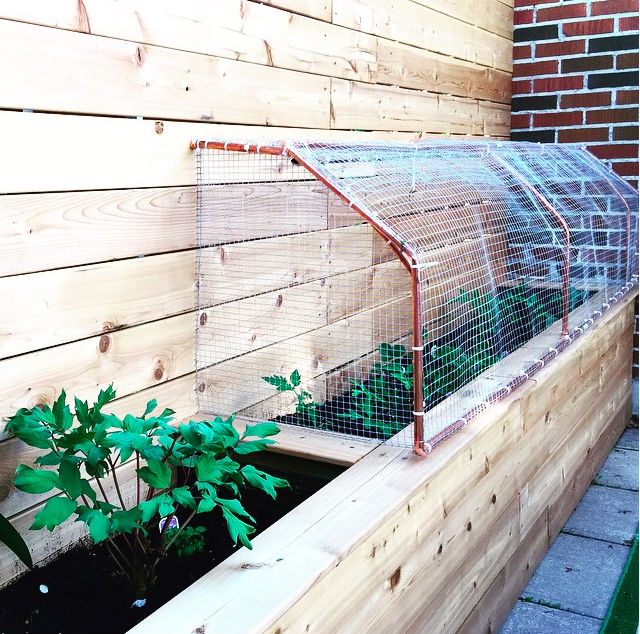 My Shopping List:
Three pots on metal legs.
Four teak chairs + la teak table to match.
A few throw pillows.
Dishes and serving platters.  I really have a crush on the Fishs Eddy special collaboration with West Elm.
Two faux turf exterior rugs  that I love!
A large bench seat cushion in navy blue Sunbrella fabric. Perfect!
A flat weaved basket in blue and yellow.
Six tall glasses with blue whales.
Six short transparent glasses.
Eslewhere:
An evaporative air cooler from Honeywell. After giving it a try for a TV segment on BT, I fell in love with it and had to get one for myself.
A turquoise ceramic tub stool from Ludovik.
Two metal turquoise chairs that I bought at Target last year.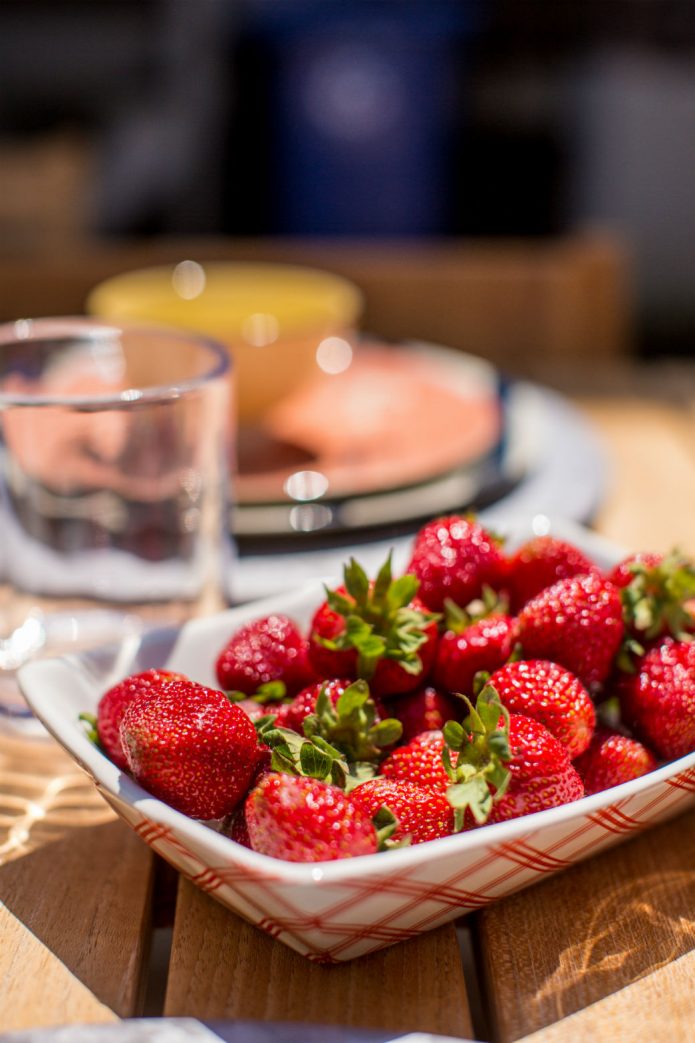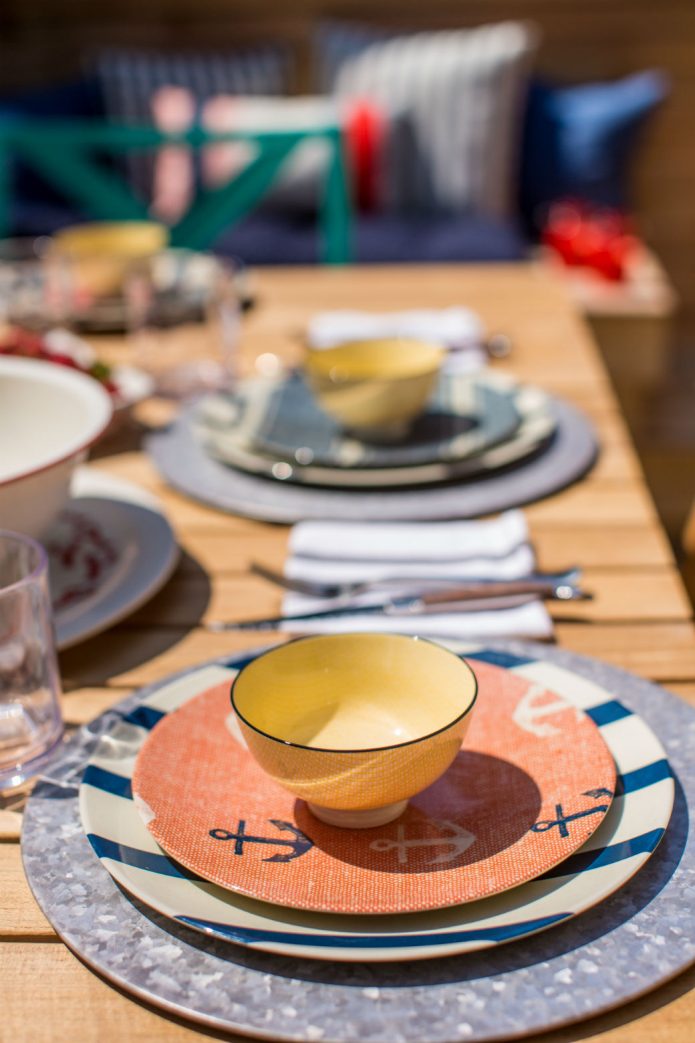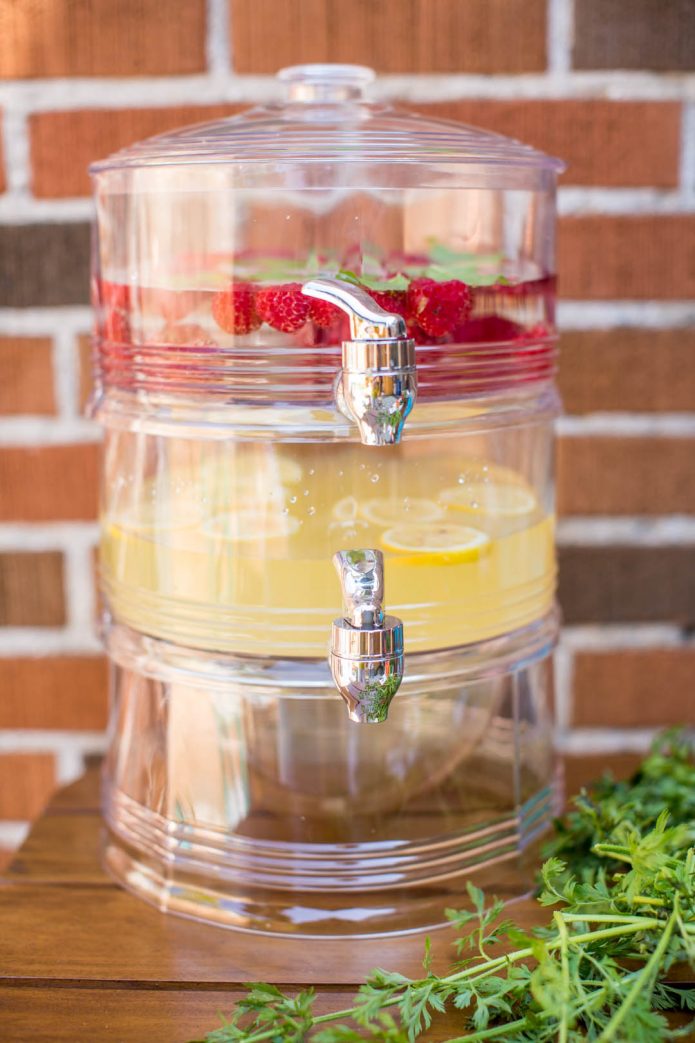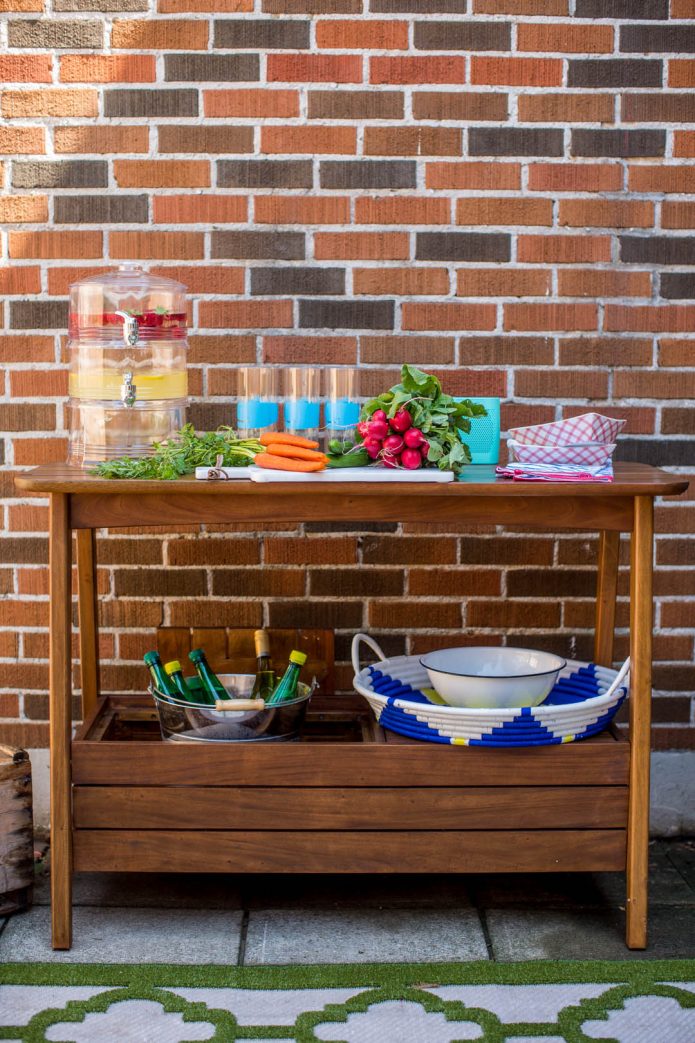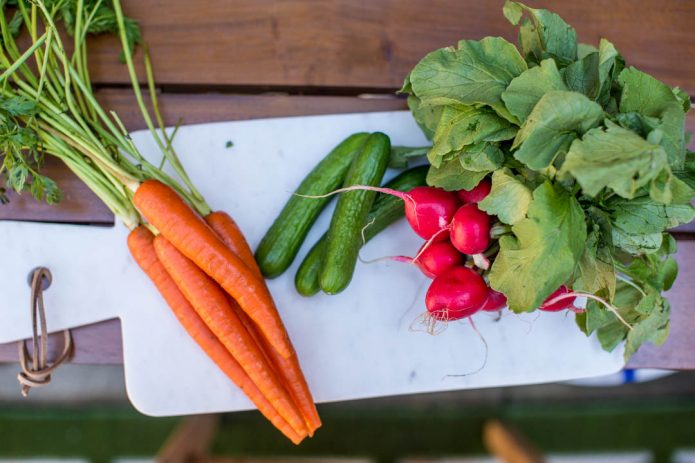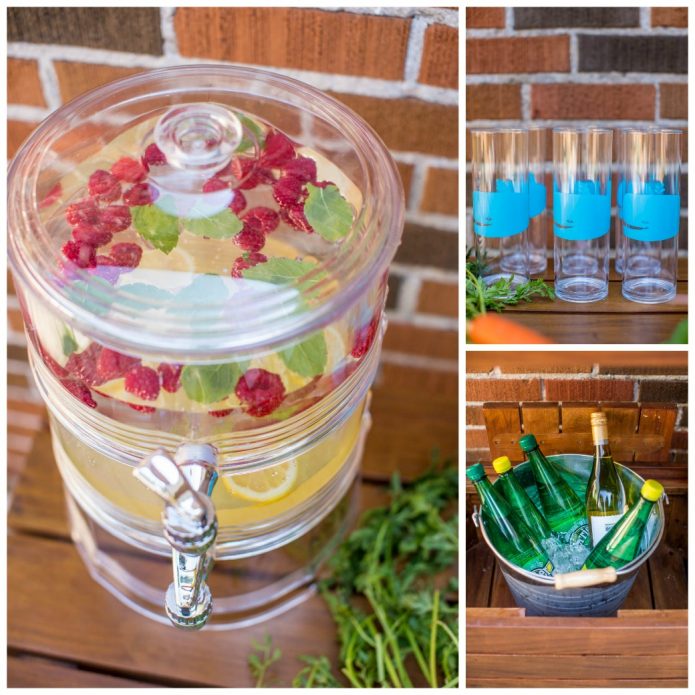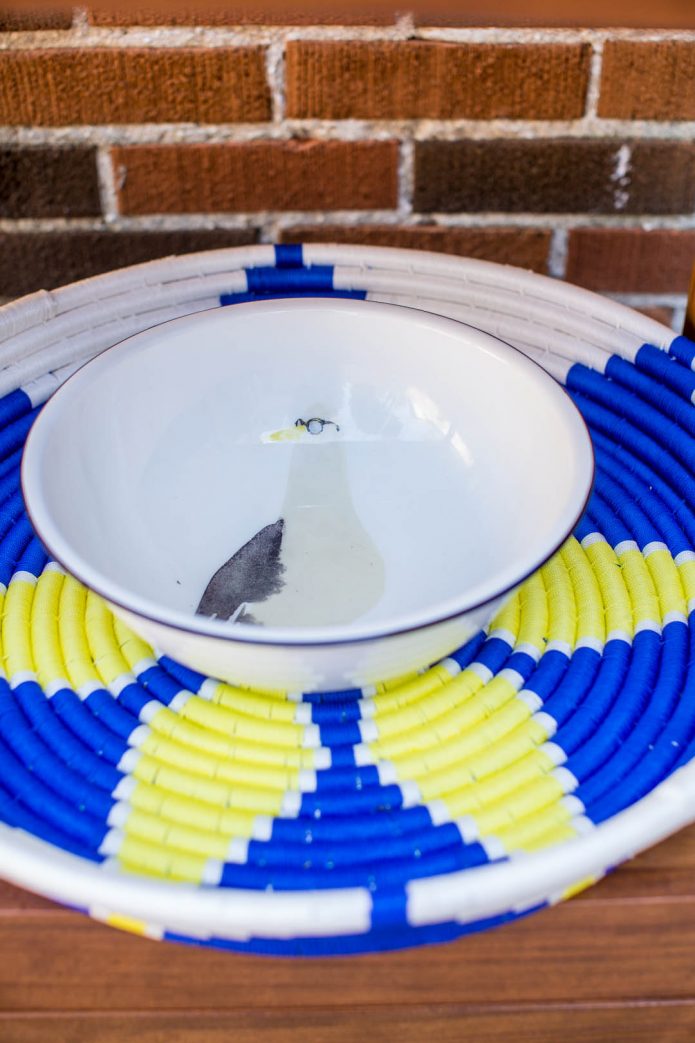 Photographer: Julia C. Vona of Juno Photo
0