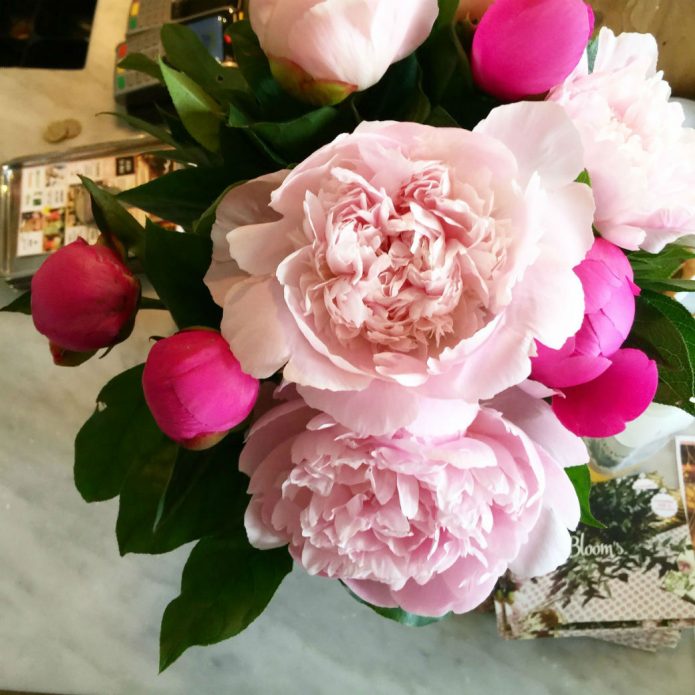 Earlier this week, I shared with you some of my favourite spots to visit while in Paris, well today it's all about shopping! I know I said that my only goal during our trip was to visit this beautiful city, bask in its architectural glory and drink good wine. I lied a little. Shopping is part of the Parisian experience and to visit the city without entering any of its stores is a bit of a fantasy, at least to me. :)
That being said, I was good. I did not spend the equivalent of a mortgage payment, but I did come home with a little lingerie and a pair of shoes – of course! Here are some of my favourite shopping experiences in Paris. 
Merci
In the heart of le Haut-Marais, Merci (111 boulevard Beaumarchais) opened its doors in 2009 and quickly became a must-see destination where to find household goods, clothing and design items with "soul". The boutique promotes and encourages emergent designers and brands selling fair-trade products, two factors that have me clapping loudly. If your shopping experience at Merci has proven to be a little intense, you can relax and eat a little something at the Merci café, adjoining the boutique.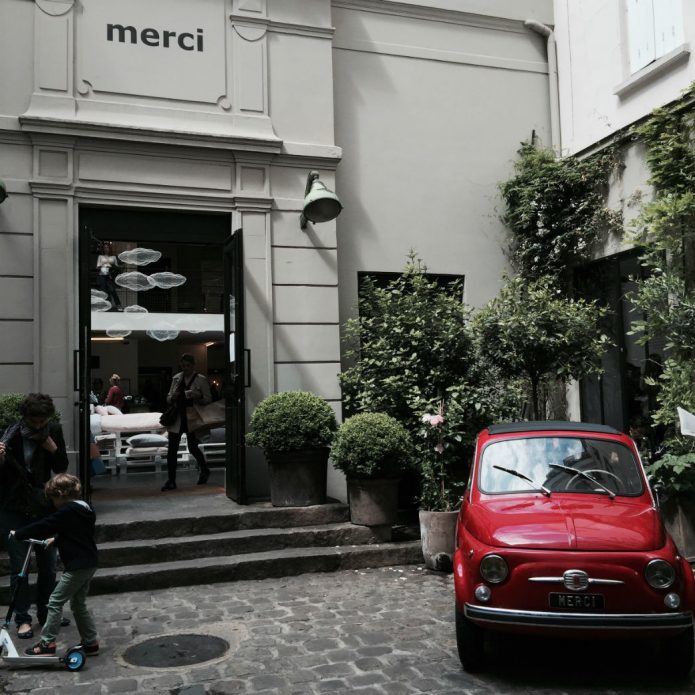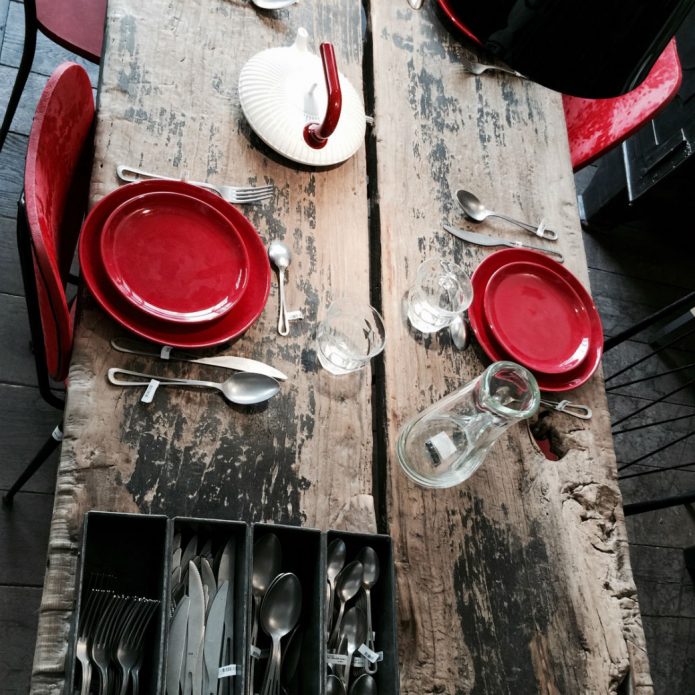 Les Galeries Lafayette
Visiting les Galeries Lafayette (40, Boulevard Haussmann) is a rite of passage, a shopping cathedral of some sort. Of course, one has to be highly motivated to enter this very busy ants nest. This place is packed! Throngs of people move about in each aisle, staircase and in every elevator, but despite that less than pleasant feeling of being part of a herd, it is worth the trip just to see the magnificent art nouveau cupola inaugurated in 1912. Go up to the 7th floor to access the rooftop terrasse for a breathtaking view of the city.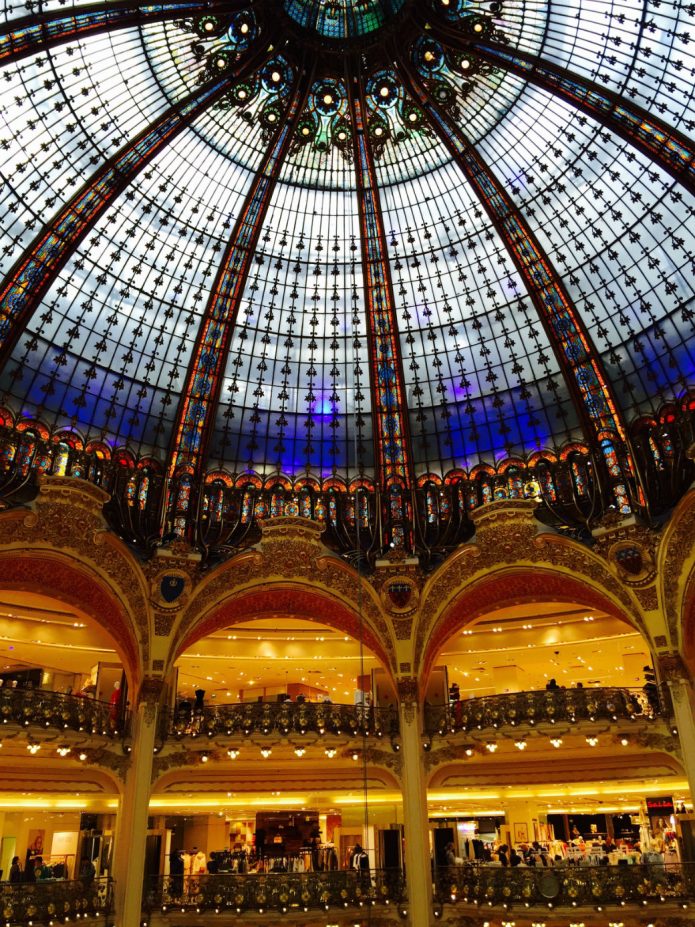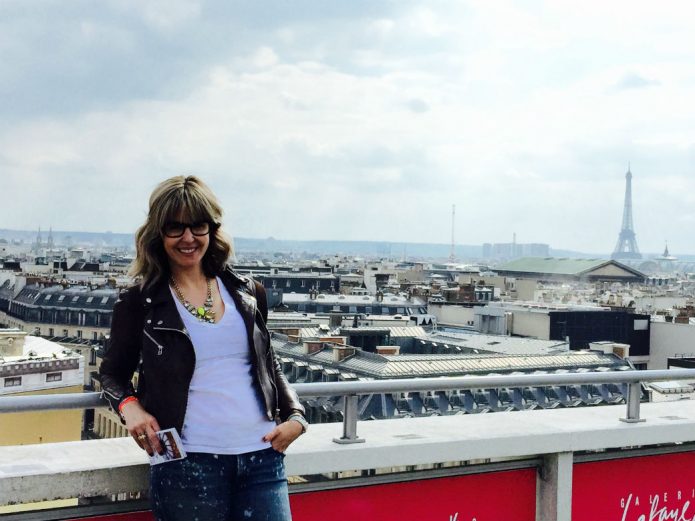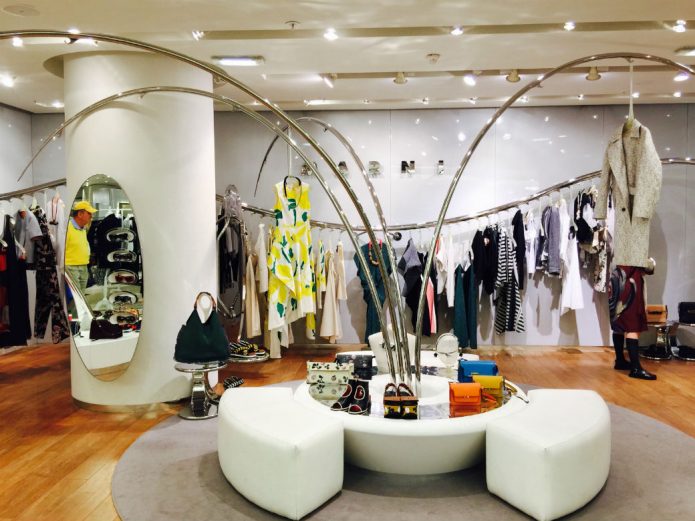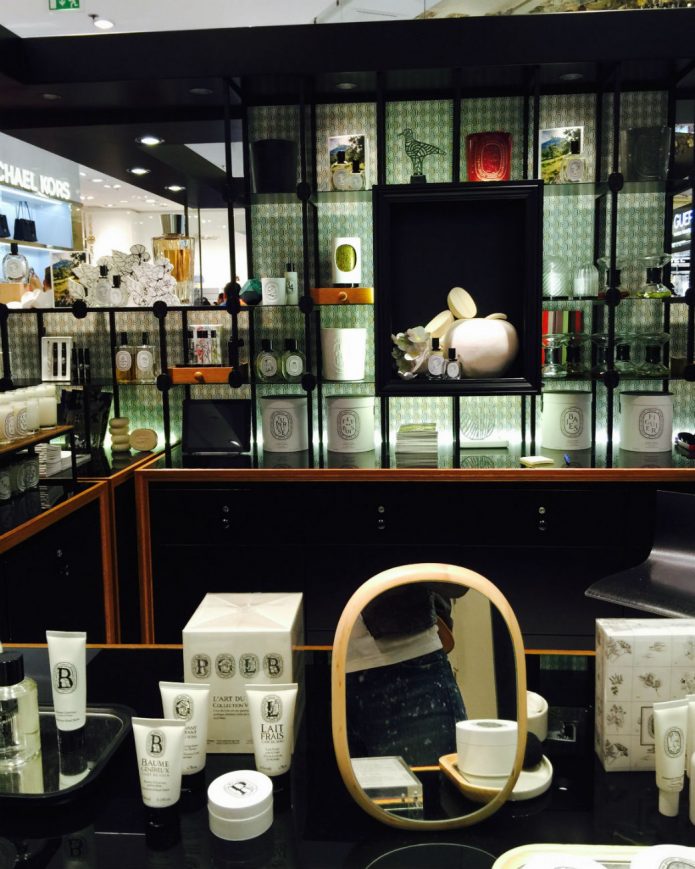 Le Printemps
Le Printemps is celebrating it's 150th Spring this year and it has a definite favourite colour to celebrate the event! All clad in pink, the different concessions are luminous and gorgeous! Visit the website for the list of upcoming events and be sure to check out their special collaborations, with a large number of brands, who created items – in pink – to celebrate the store's big B-day.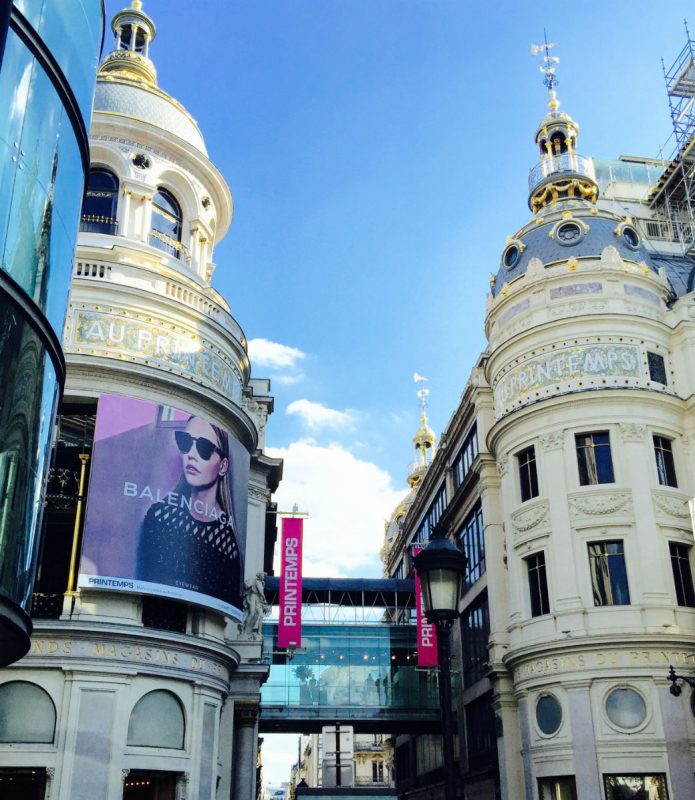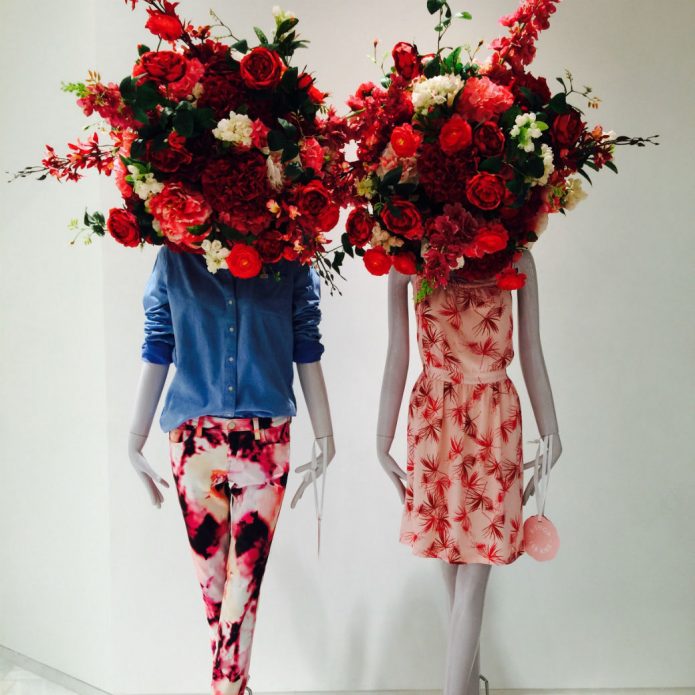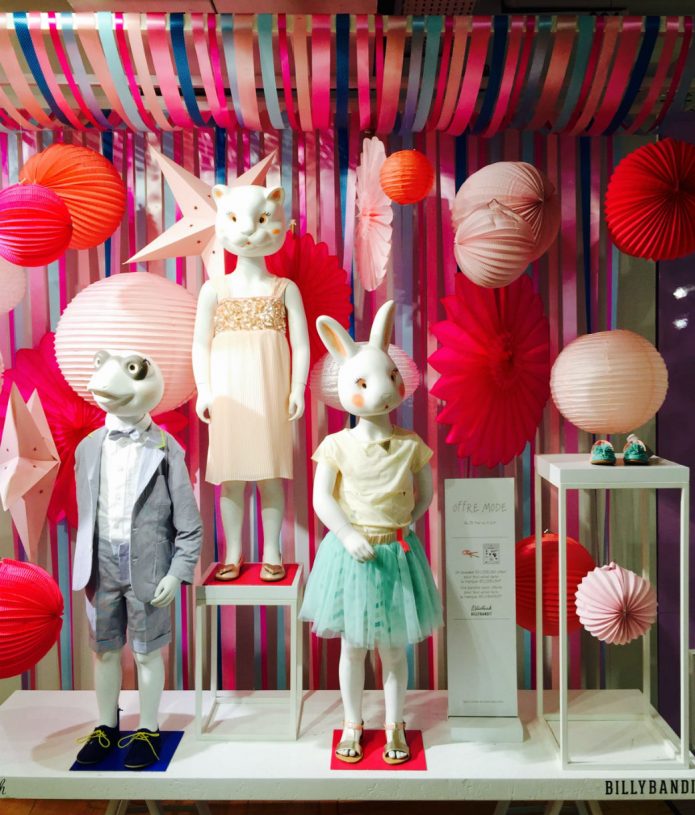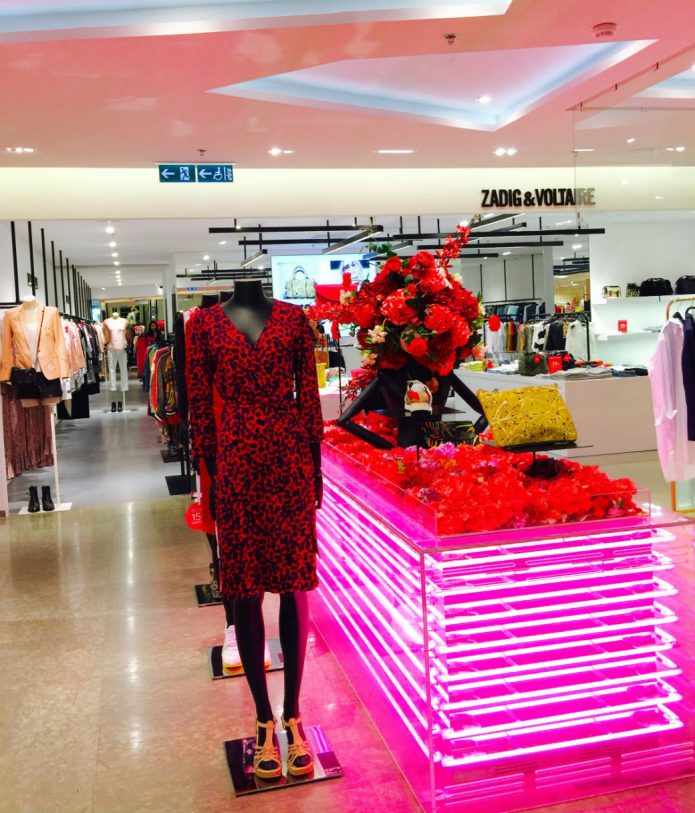 J.Crew
Last March opened the first JCrew store in France. Located in le Marais (12 Rue Malher) the boutique is home to the high-end line of the brand. Ordering online is easier (and cheaper) for us North Americans, but this boutique really found a way to carry across the ocean the JCrew Motus Operandi and yet in a very Parisian way. Go in there for the clothes or for the design of the store, but you have to go!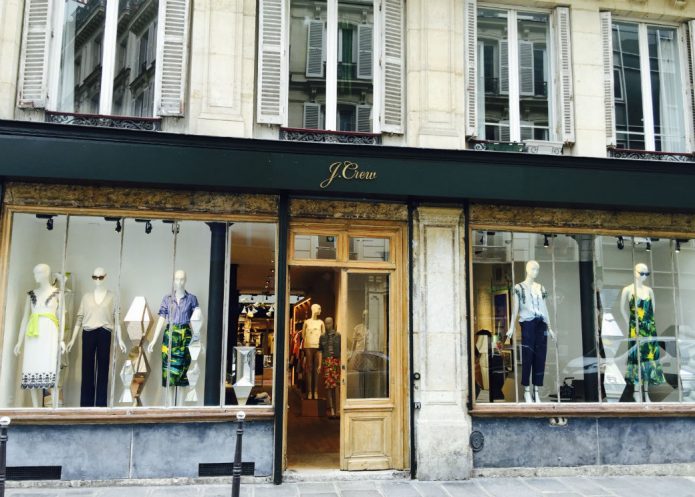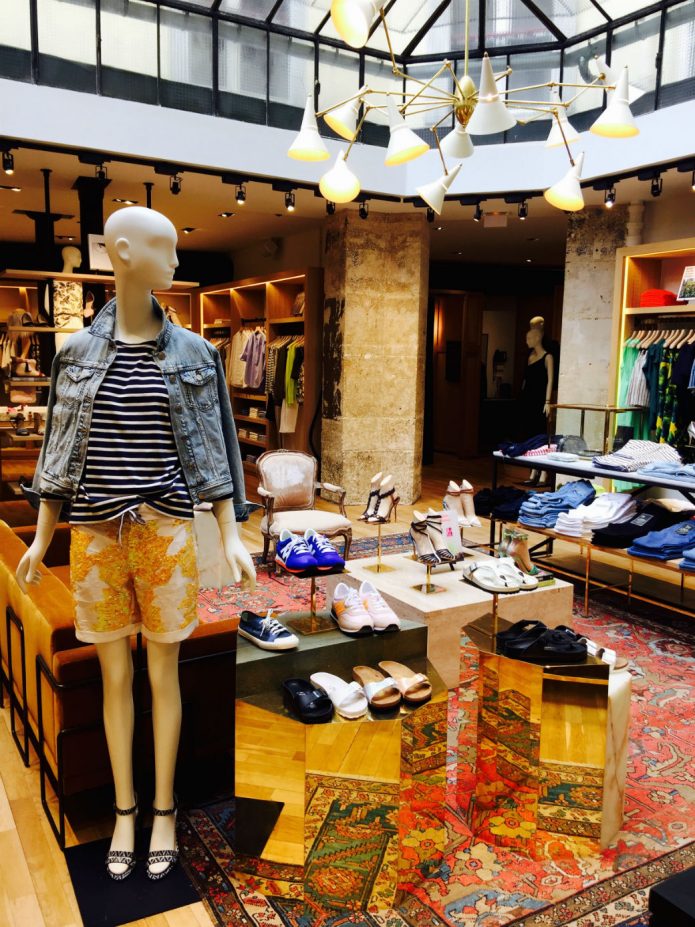 Repetto
When I was little I dreamt of becoming a ballerina until my dance teacher called me a "pickle" because I was so tall and lanky. Many years – of (shoe) therapy- later and I am living my ballerina dream every time I set foot into Repetto. Our adorable studio was located 6 doors down from the 11th Arrondissement at 20 rue de Charonne… a sign, I tell you it was a sign.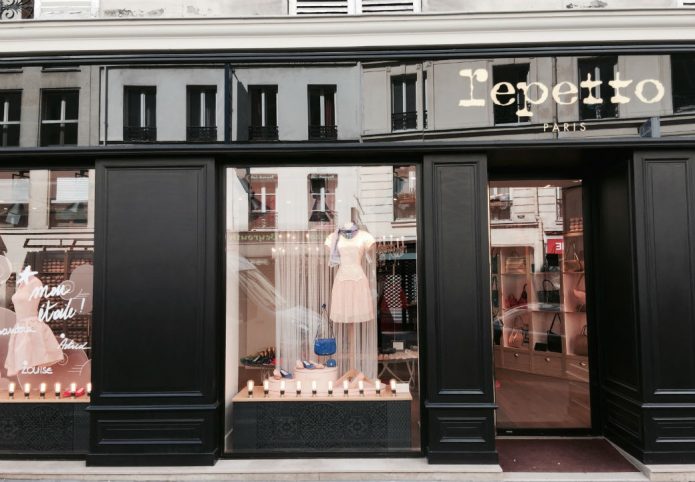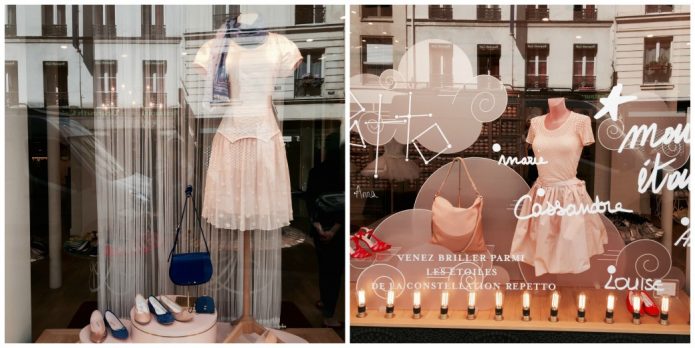 Books to add to your collection:
Paris: the Novel by Edward Rutherford
Secret Paris: Color Your Way to Calm by Zoe de Las Cases
The Paris Style Guide: Shop, Eat, Sleep Hardcover (May 2015) by Elodie Rambaud
Paris in Color Hardcover by Nichole Robertson
The 500 Hidden Secrets of Paris Paperback (January 2015) by Marie Farman
Paris Street Style: Shoes Paperback (March 2015) by Isabelle Thomas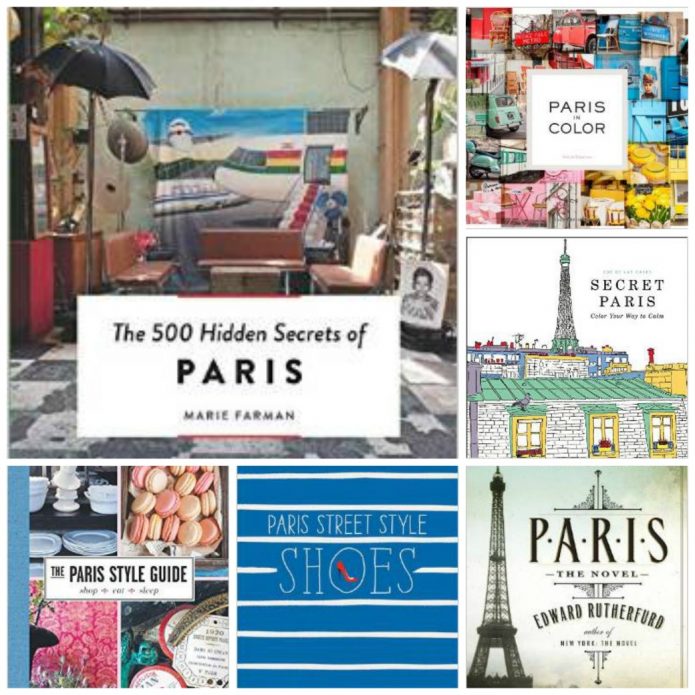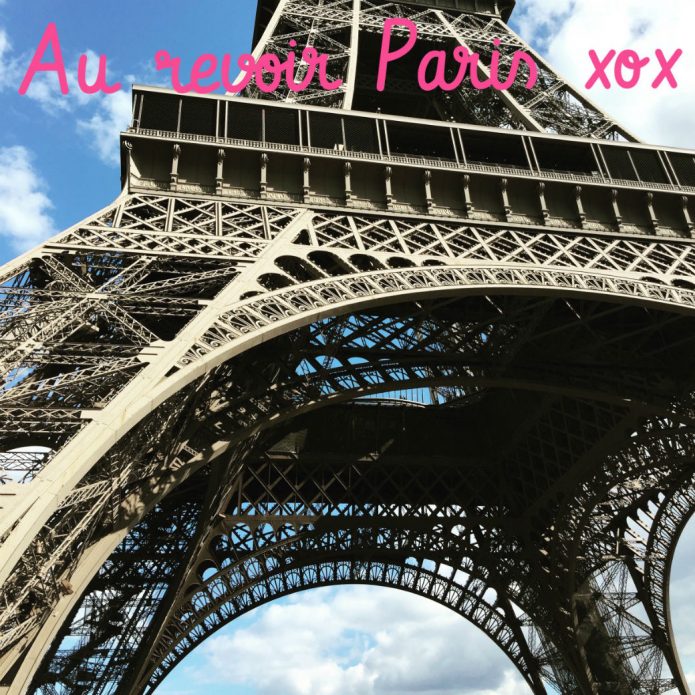 Check out more cool addresses on the Damask & Dentelle Paris City Guide!
0