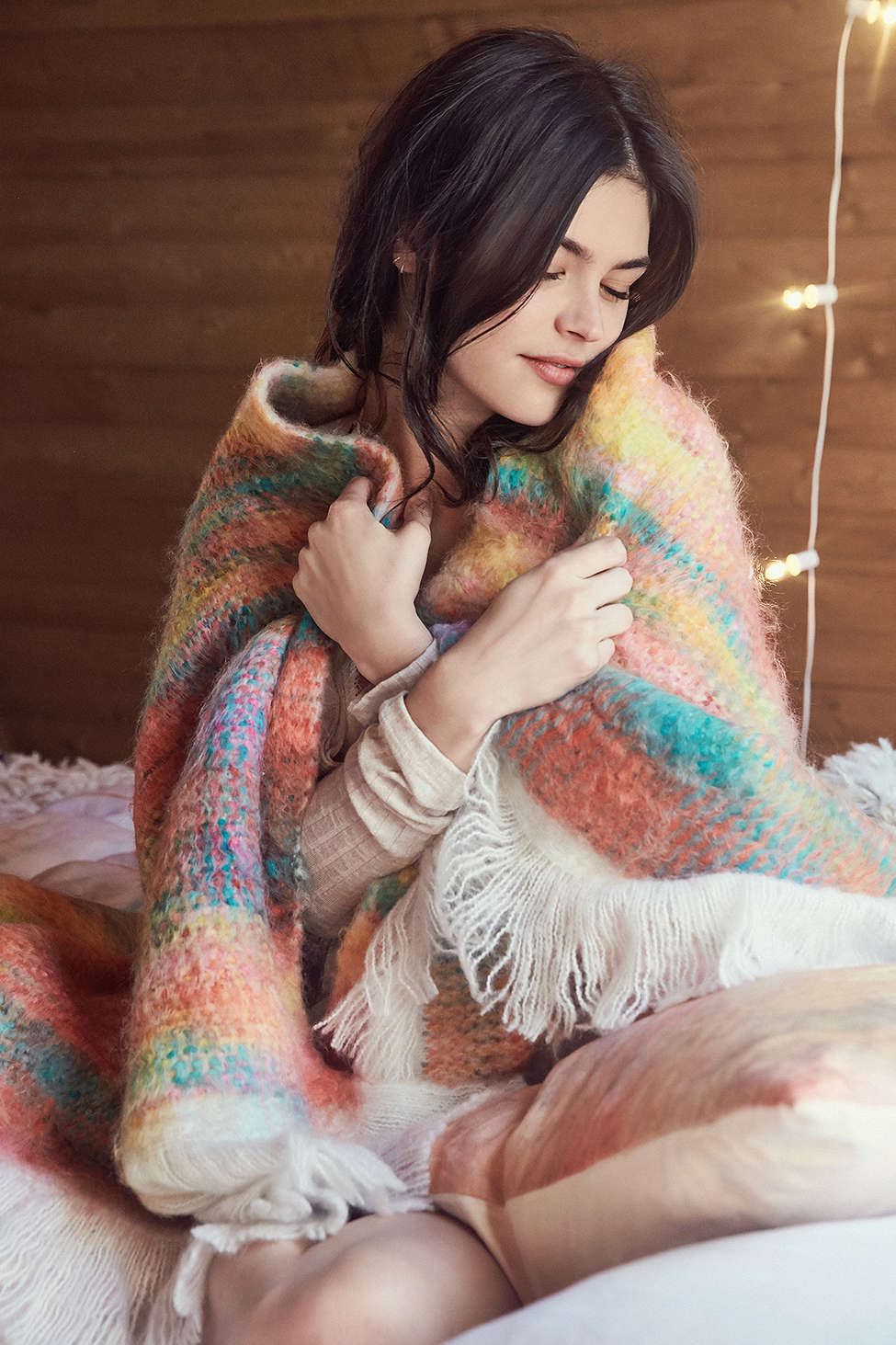 So my ladies, this list is for all of us: moms, girlfriends, best friends, sisters, mother-in-laws, even boss ladies. Because we love to feel warm and cozy, pretty and pampered, quirk and fun.
Here are a few of my favorite things, 20 to be exact.
I am always cold! I blame it entirely on the fact that I am super tall and therefore it takes a long time for my blood to warm me. So this sherbet throw  is super high on my gift giving list, 'cause I am not alone to be tall. You can't argue with my logic now can you? :)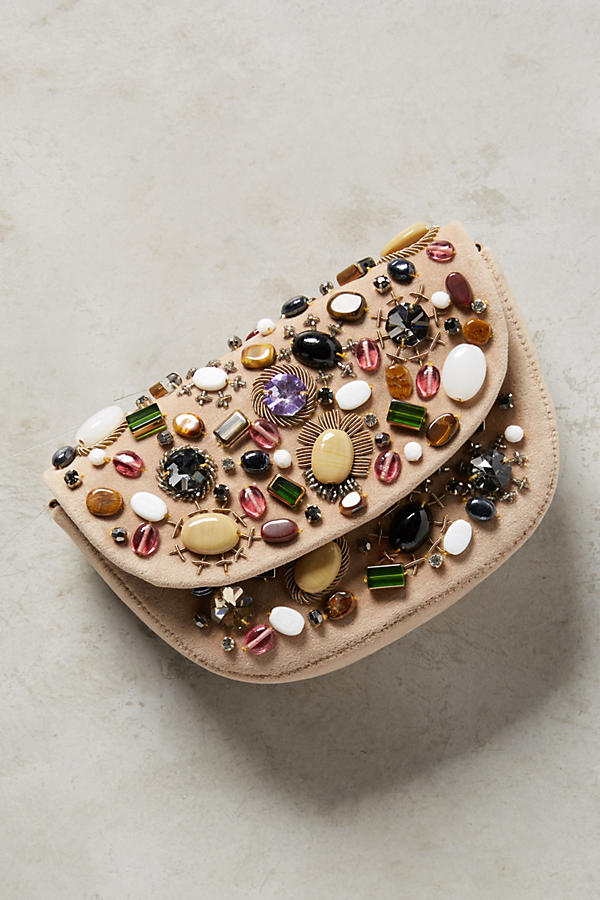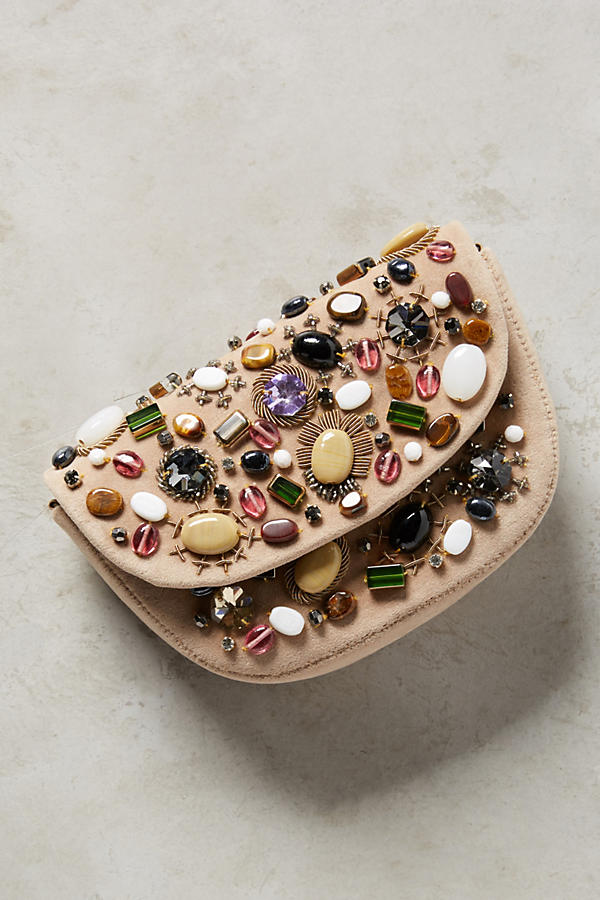 For my BFF or baby sister, this stone velvet clutch is perfect in every way. Glittery enough for a night out and just a little too much for daytime which makes it perfect in all situations to make a lasting impression.
The Quay cherry bomb sunglasses  are a favorite of mine. I got myself a pair this summer and if I didn't get 100 compliments on them, I didn't get one. They make for a great gift.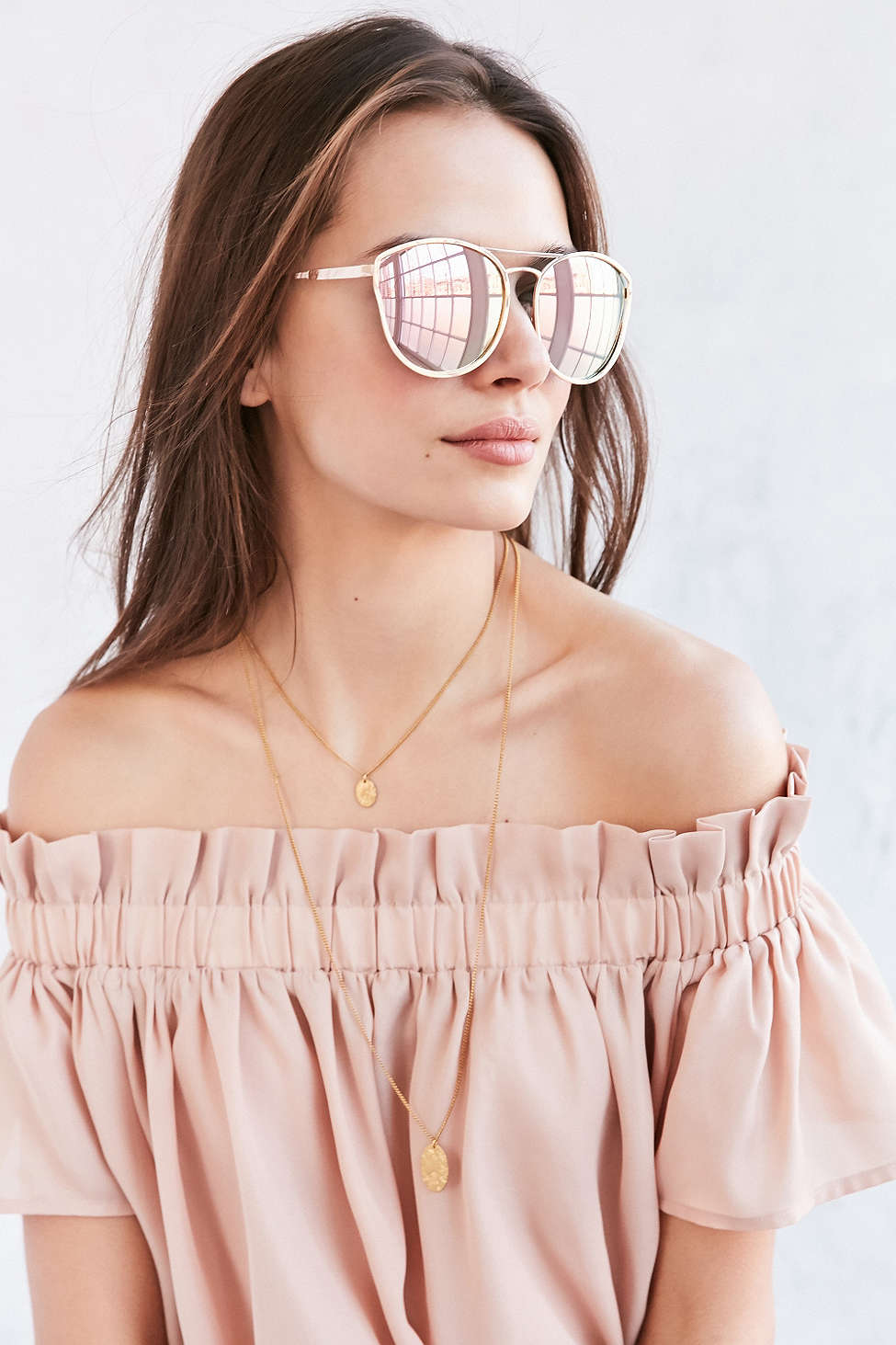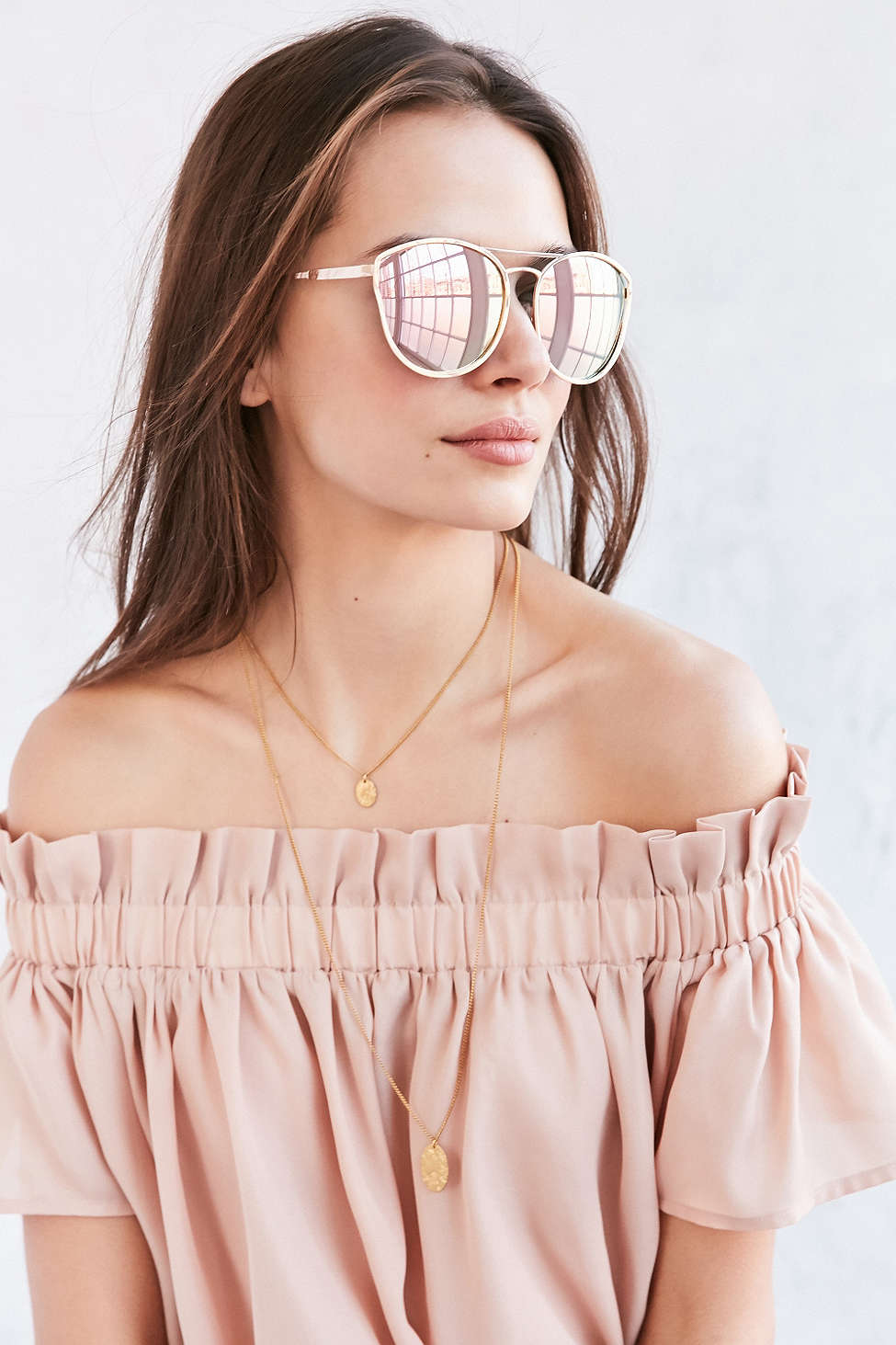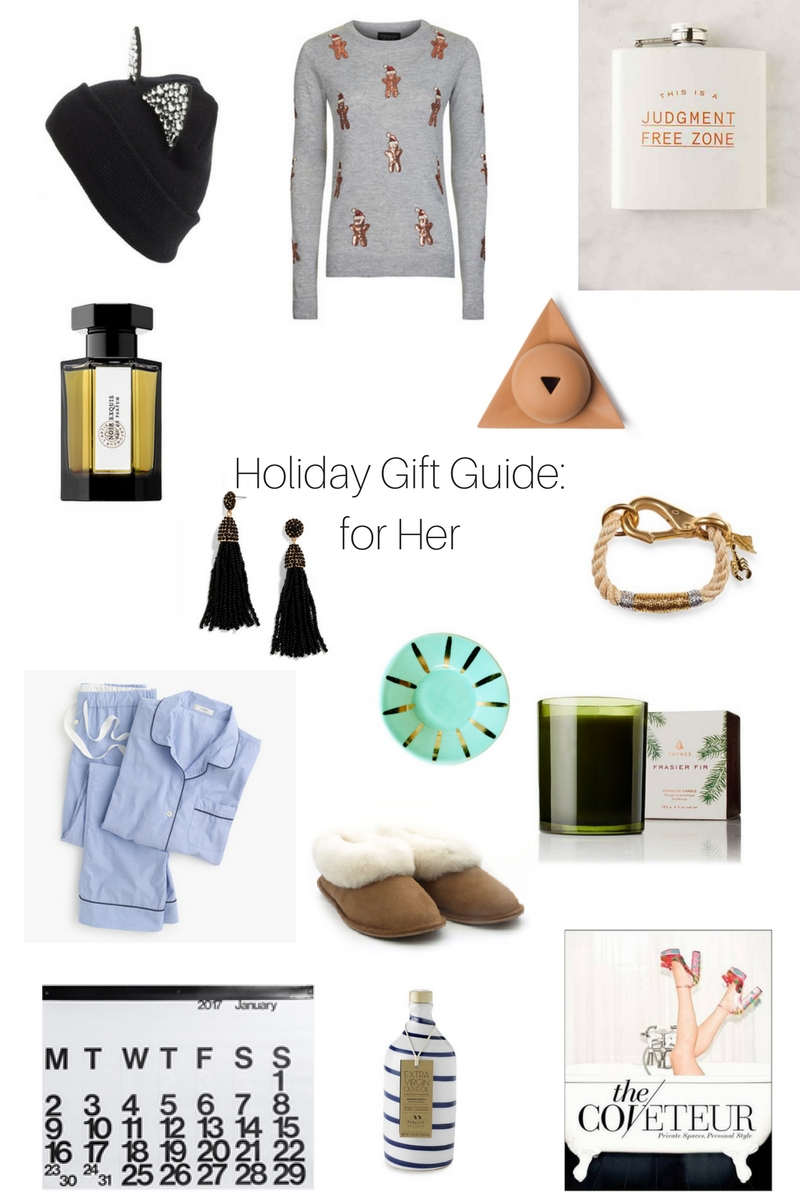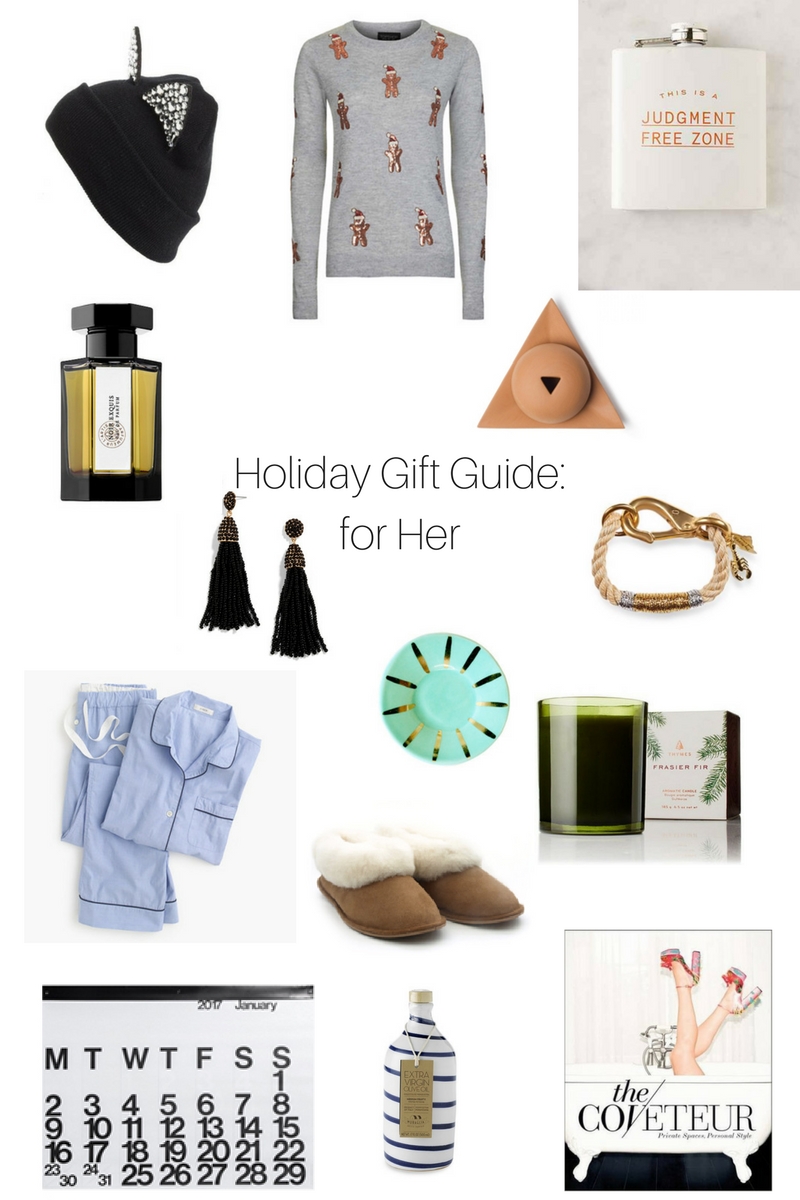 Whenever I imagine myself as the witty and "girl next door" gorgeous in a romcom movie (because I do), I see myself wearing a pair of vintage pyjamas. Why? I can't tell you, but to me they are the sleeping version of the boyfriend shirt. There.
For the cool cats in your posse, this cat ears beanie is a great gift.
So, my hubby got me this l'Artisan Parfumeur Noir Exquis perfume when he last went to Paris and I cannot get enough of it. The beautiful smell is so complex with sweet and leathery undertones that I do not get sick of it.
Because we sometimes need to give (or receive) a Judgment free zone flask. for those kind of days.
I love how modern and simple this clay incense burner is. Perfect for all my Scandic-Fanatic friends.
I've googled this crystal ring holder for a while now and I think that if I put it on a Holiday list for her… someone might get the hint. It could also very well be this ceramic ring dish. Just sayin'.
For the working bee, I love this modern laptop sleeve.
Glamorous with a touch of fun, these tassel drops earrings make for a perfect small box gift.
It's the cute version of the ugly sweater.
I am a huge fan of The Ropes of Maine and this bracelet is no exception.
Get a 2017 Stendig wall calendar, give it, use it, write all over it, it's the coolest out there.
These cozy sheepskin slippers look SO decadent, it's not even funny.
I have Frasier Fir candles all over my house. I haven't found another fir candle that I liked better.
The Frantoio Muraglia olive oil is perfect for the women in your life to whom you want to make a really nice present, but don't feel like you know them quite that much.
I am swooning over this sky planter. Brilliant! Offer plant with it please, it's just nicer.
The Coveteur book, a great book for any cool girl.
0