Christmas is all about family and the great outdoors for me.  Filled with an air of nostalgia, I bask in its warm glow and do everything I can to make it memorable. Again this year, I was lucky to be working with the great team at Canadian Tire to help create and style a vignette using one of their hero colours: red.
The inspiration
Between a modern farmhouse and a mountain lodge, the look I was hoping for was clean lined, fresh and cozy. I was inspired by crisp white shiplap walls, a rough-sawn pine paneling often used in barns and historic home, a rustic barn door, natural elements strewn everywhere from pinecones on the table to succulents in the wreath DIY, metallic accents, and lots of knitted textures. Check out my inspiration board right here.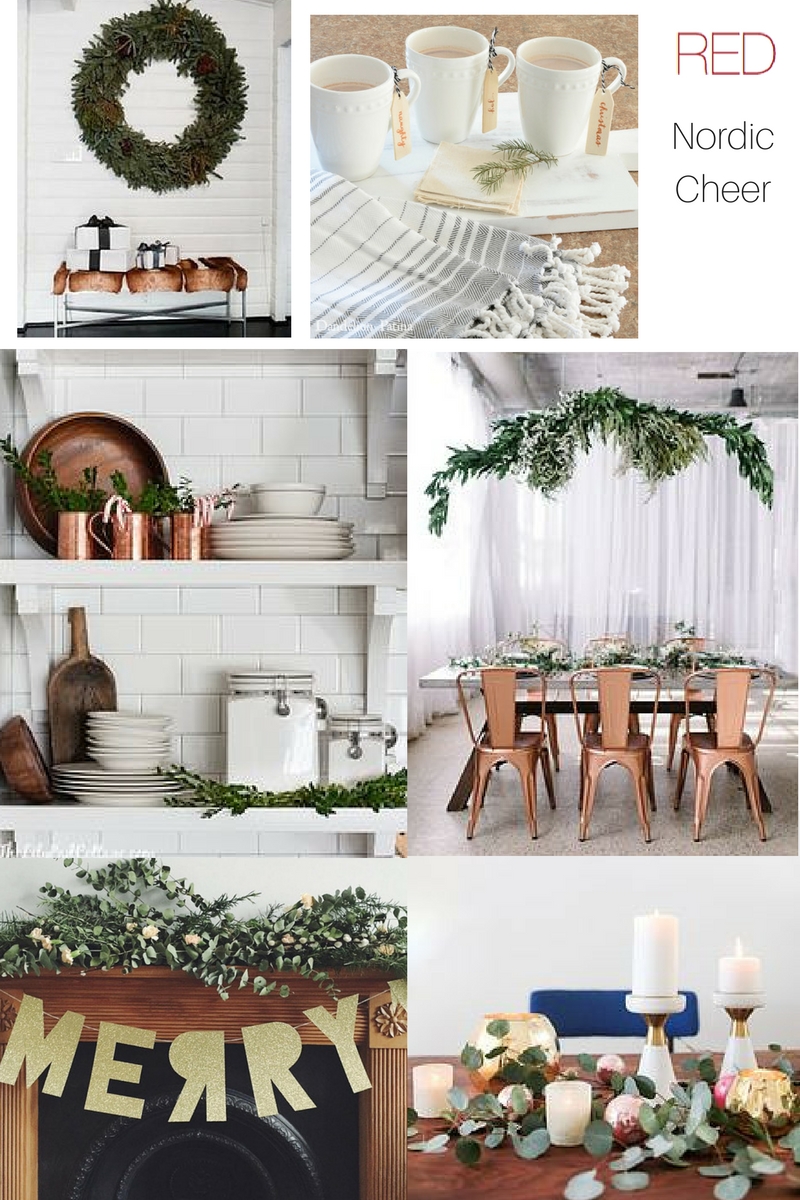 The products
To make my vision come to life, I had fun perusing the CANVAS Christmas collection to find so many great decor options. This year my favorite items are: the Fa La La La La La copper garland, the wooden baubles, the geometric cut out trees, and the CANVAS nordic tree.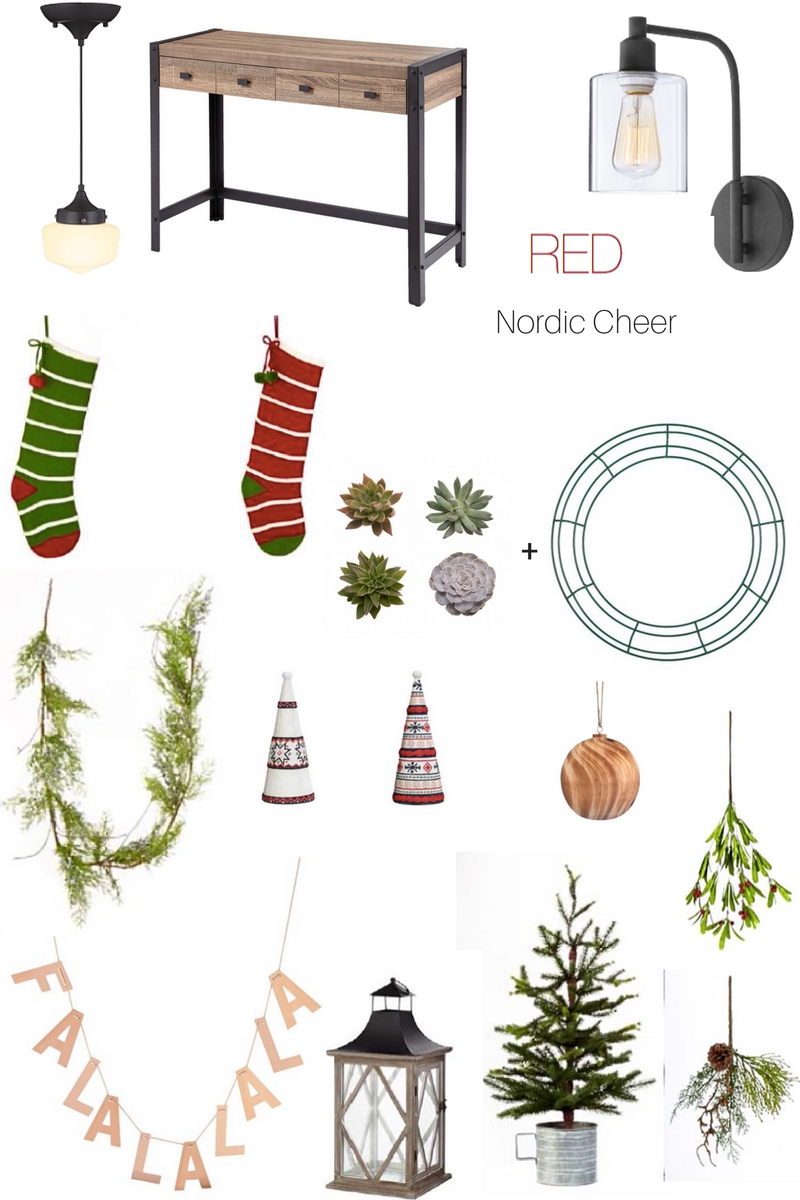 The Nordic Cheer
Put cool products together, add some fun DIYs and a large dose of nordic cheer and Tada, you've got yourself a room that feels warm, inviting and festive. It is always interesting to me to see how my vision is transposed by their fabulous team into an actual decor. It is a true collaboration. With their help, my envisioned ski lodge became a little more urban with its red brick wall and contemporary dining room set (also from CANVAS), but just as festive and cozy. I love how the garlands overlap over the grey barn door and also how some of the gallery wall's pictures have been replaced by wreaths or a lit star for added texture.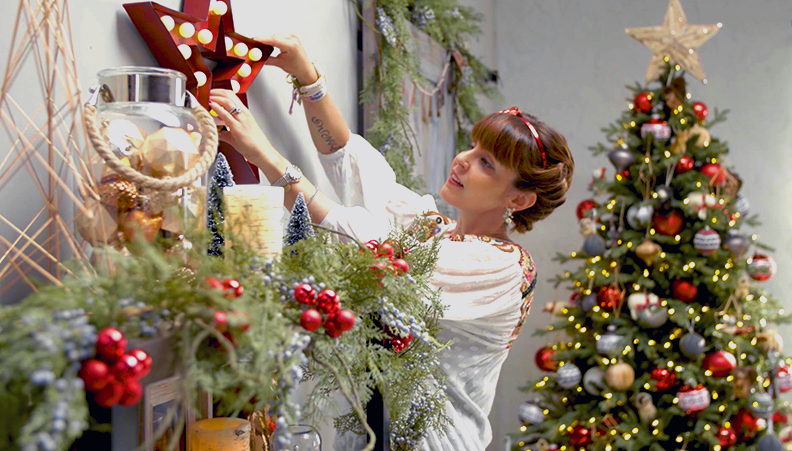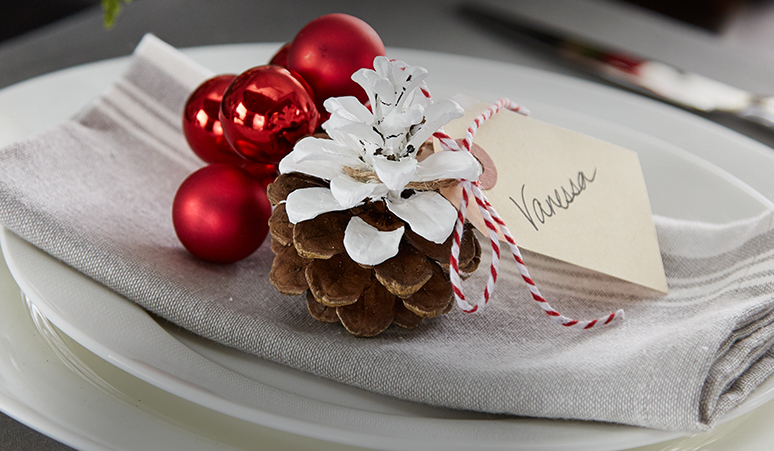 Pine cone dip & other DIYs
Fill a discarded yogourt pot with white craft paint and simply dip your pinecones in it. Just the tip. Then, let the cones dry on a piece of parchment paper and use them to mark your guests spots at the table.
Check out my other DIYs videos right here.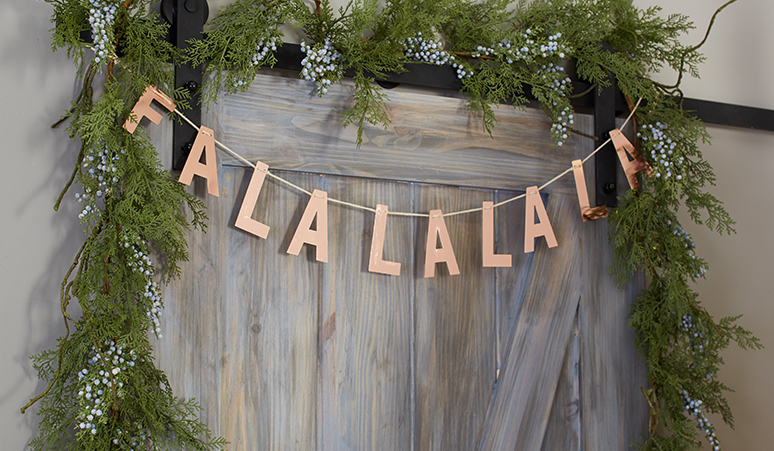 So now that the room is all decked out, it's time to look out the window and hope for snow. 'Cause if there is one thing I know, you cannot have a nordic Christmas without a blanket of pristine white snow.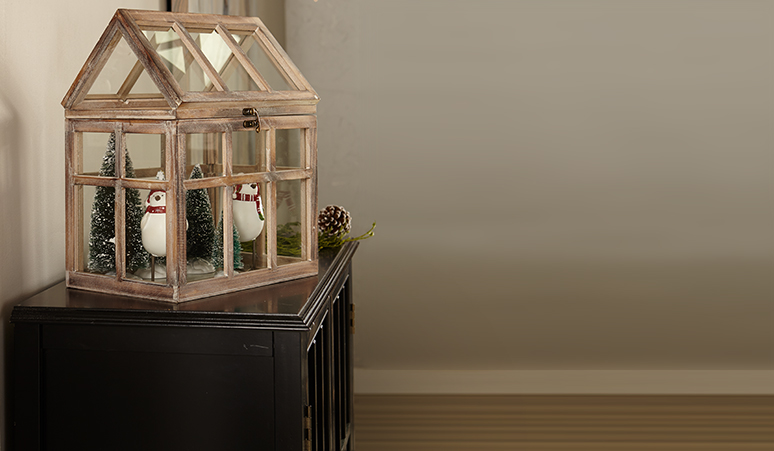 This post is sponsored
photos: Canadian Tire
0