Mixing patterns can be scary. To some people it is so scary that they would rather trust a completely unknown hairdresser with their beloved luxuriant mane rather than risk mixing a ticking stripe with a floral print. I get it, it is unsettling, but without risk comes no reward. So I thought that I'd give you some of my tips and tricks in order to help you befriend patterns and what better room to showcase a beautifully mixed slew of patterns than 8 years old Lila's room as designed by Kendall Simmons.
Start with a base
Any room, big or small, needs a solid foundation on which to build the colour palette. In this particular case, a crisp white base is a great and luminous canvas that is both soothing for a girl to find rest at night but also reflective as all the other colours present have a front and center spot to shine bright. Other light neutral options could have been: a rich cream, a faint pink, the lightest touch of a sky blue, a hint of mint, a smidgen of beige or yellow. That being said, you could have chosen a dark and moody base upon which to build your scheme such as an espresso, a rich camel, a moody grey, a stormy blue or even a deep blue black.
Give the room a focal point
That wallpaper. Yes, that wallpaper. Almost liquid, it creates a gorgeous focal point that will evolve beautifully as the young girl grows up. Every room needs a focal point, a place for the eye to rest upon and make sense of the room, especially if that room is filled with stimulating prints and vibrant patterns. Otherwise, the vibe will read as chaotic and disheveled. Often rooms will feature architectural details that naturally lend themselves as focal points, but if it doesn't, you can revert to tried and tested design tricks such as a feature wall of wallpaper, a different coloured wall or simply an imposing work of art.
Tell a story
Way too often, kids rooms are made to be matchy-matchy, falling in the trap of the "I bought it all on one trip". It is cute and of the moment, but it does not age well and feels very predictable. Become the author of your own story that you will create and tell with your choices of colours, patterns, furniture & accents. Start with an inspiration, it can be anything: a piece of fabric found at the flea market, a scarf brought back from a trip, a beloved wooden necklace, a heirloom teacup, a rug, a piece of clothing, whatever. There is inspiration in virtually anything.
Do the math
Now comes the more concrete step of building your pattern palette. The sweet spot you want to aim for is 5: five elements, most often fabrics, with different prints to create a rich and layered look. These 5 elements will be added to the already present textures and patterns of the room: the stripes created by the window frames, the herringbone pattern of the parquet floor (if you are so lucky!), the delicate and intricate pattern of the chandelier, the plush carpet. All these elements have to be considered when building your palette of patterns so the different elements sing to each other.
Layer it in
Finally, bring it all in. Balance the larger prints against the smaller ones, a stripes against a solid, or an ethnic irate or batik against a romantic grey and white floral. As much as the previous step involved some math, this last step is more based on intuition and feeling. Go with your gut, put yourself out there. Then, take a step back, take a poll of the result and readjust if need be. Oh and don't forget the fresh blooms. A room is never complete without them. But mostly, have fun… after all it is only decor, right?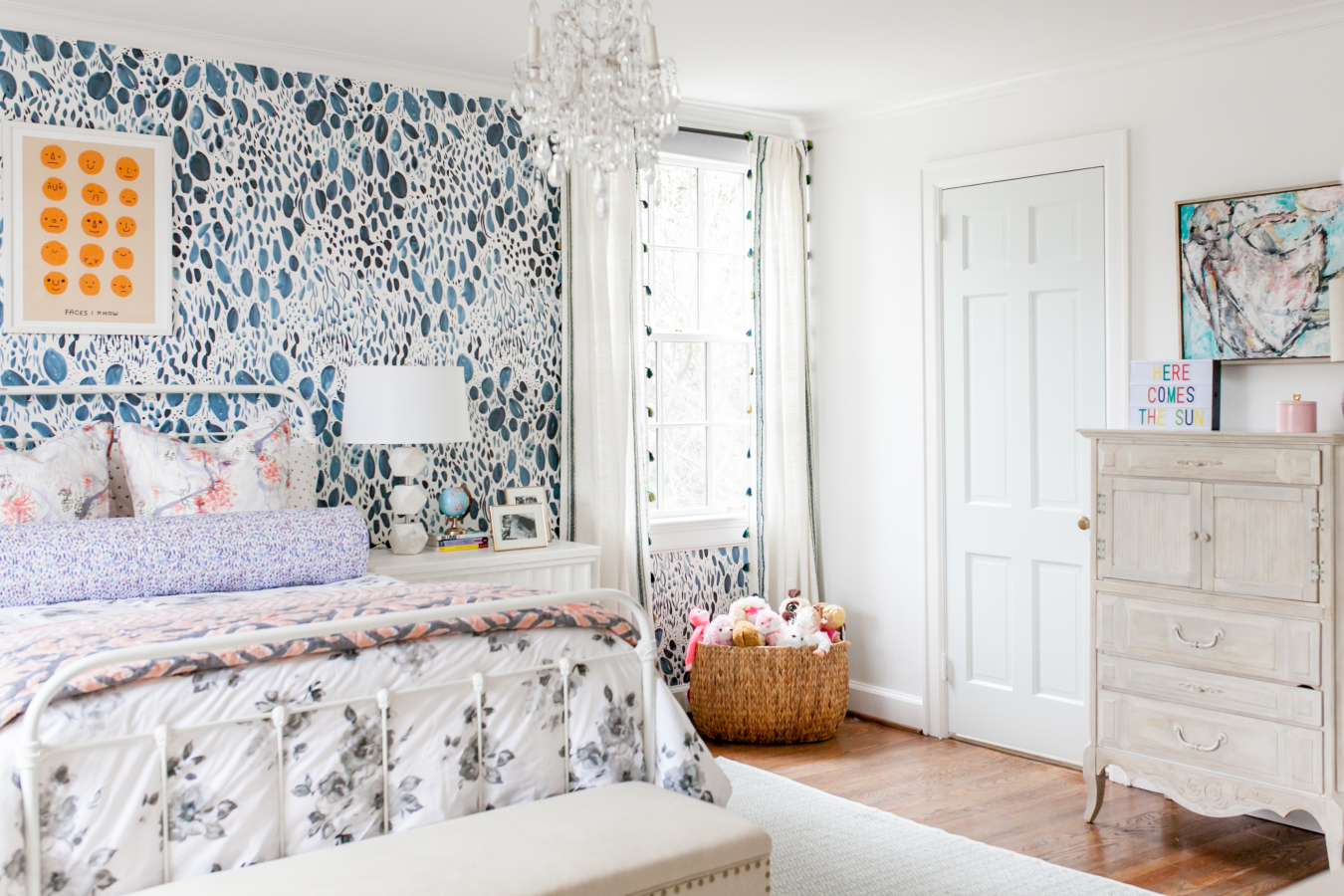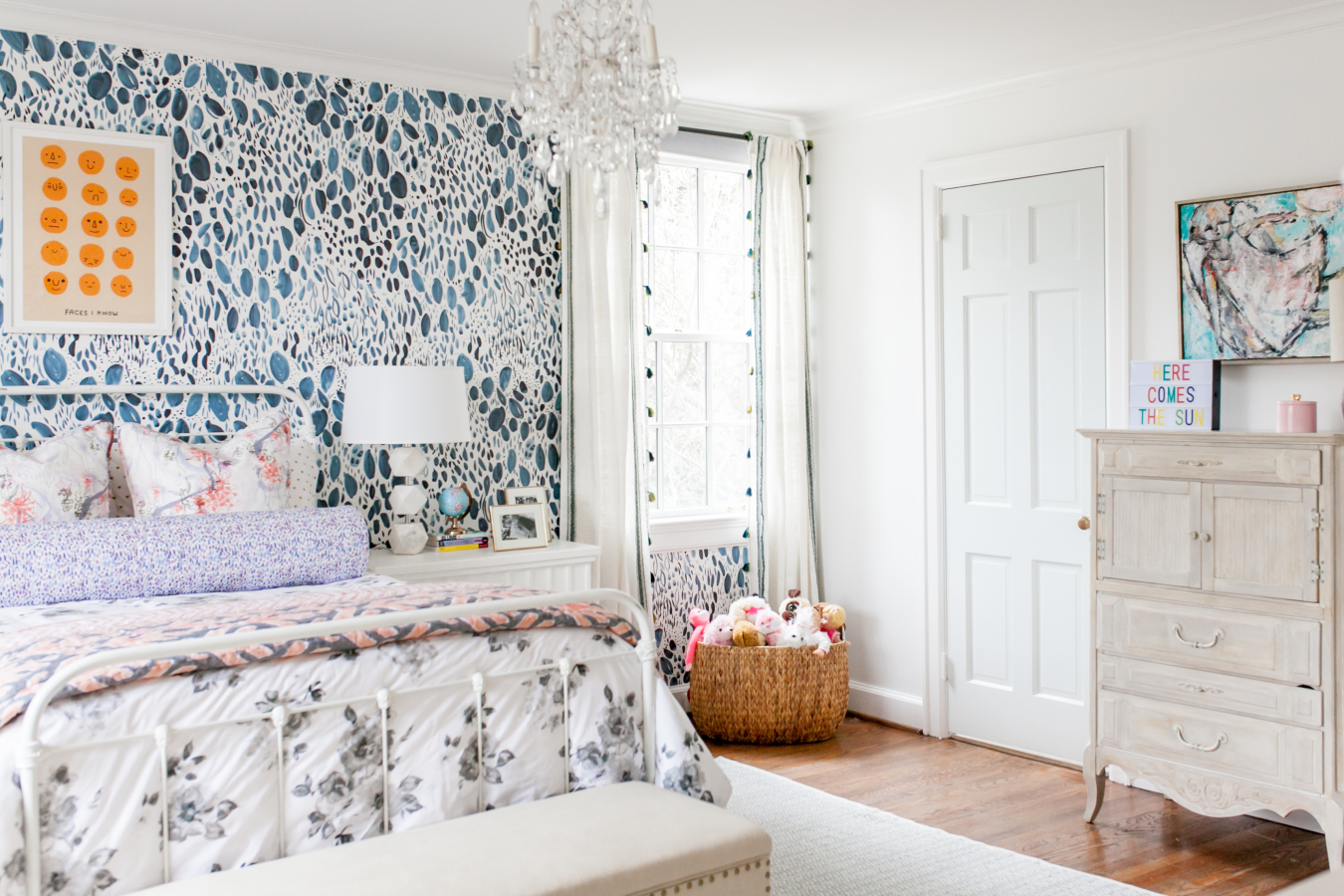 Shop the post

Photography: Catherine Truman | Interior Design: Kendall Simmons | source: Style Me Pretty
0